Windchime Walker's Journal 23 Archive
12/25/01-1/24/02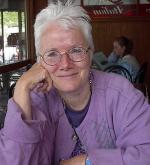 To read previous journal entries, please go to: Journal 1 archive 2/25-3/24/00, Journal 2 archive 3/25-4/24/00, Journal 3 archive 4/25-5/24/00, Journal 4 archive 5/25-6/24/00, Journal 5 archive 6/25-7/24/00, Journal 6 archive 7/25-8/24/00, Journal7 archive 8/25-9/24/00, Journal 8 archive 9/25-10/24/00, Journal 9 archive 10/25-11/24/00, Journal 10 archive 11/25-12/24/00, Journal 11 archive 12/25/00-1/24/01, Journal 12 archive 1/25-2/24/01, Journal 13 archive 2/25-3/24/01, Journal 14 archive 3/25-4/24/01, Journal 15 archive 4/25-5/24/01, Journal 16 archive 5/25-6/24/01, Journal 17 archive 6/25-7/24/01, Journal 18 archive 7/25-8/24/01, Journal 19 archive 8/25-9/24/01, Journal 20 archive 9/25-10/24/01, Journal 21 archive 10/25-11/24/01, Journal 22 archive 11/25-12/24/01, Journal 23 archive 12/25/01-1/24/02, Journal 24 archive 1/25-2/24/02, Journal 25 archive 2/25-3/24/02, Journal 26 archive 3/25-4/24/02, Journal 27 archive 4/25-5/24/02, Journal 28 archive 5/25-6/24/02, Journal 29 archive 6/25-7/24/02, Journal 30 archive 7/25-8/24/02, Journal 31 archive 8/25-9/24/02,Journal 32 archive 9/25-10/24/02, Journal 33 archive 10/25-11/24/02, Journal 34 archive 11/25-12/24/02, Journal 35 archive 12/25/02-1/24/03, Journal 36 archive 1/25-2/24/03, Journal 37 archive 2/25-3/25/03, Journal 38 archive 3/26-4/24/03, Journal 39 archive 4/25-5/24/03, Journal 40 archive 5/25-6-24/03, Journal 41 archive 6/25-7/24/03, Journal 42 archive 7/25-8/24/03, Journal 43 archive 8/25-9/24/03, Journal 44 archive 9/25-10/24/03, Journal 45 archive 10/25-11/24/03, Journal 46 archive 11/25-12/24/03, Journal 47 archive 12/25/03-1/24/04, Journal 48 archive 1/25-2/24/04, Journal 49 archive 2/25-3/24/04, Journal 50 archive 3/25-4/24/04, Journal 51 archive 4/25-5/24/04, Journal 52 archive 5/25-6/24/04, Journal 53 archive 6/25-7/24/04, Journal 54 archive 7/25-8/24/04, Journal 55 archive 8/25-9/24/04, Journal 56 archive 9/25-10/24/04, Journal 57 archive 10/25-11/24/04, Journal 58 archive 11/25-12/24/04, Journal 59 archive 12/25/04-1/24/05, Journal 60 archive 1/25-2/24/05, Journal 61 archive 2/25-3/24/05, Journal 62 archive 3/25-4/24/05, Journal 63 archive 4/25-5/24/05, Journal 64 archive 5/25-6/24/05, Journal 65 archive 6/25-7/24/05, Journal 66 archive 7/25-8/24/05, Journal 67 archive 8/25-9/24/05, Journal 68 archive 9/25-10/24/05, Journal 69 archive 10/25-11/24/05, Journal 70 archive 11/25-12/24/05, Journal 71 archive 12/25/05-1/24/06, Journal 72 archive 1/25-2/24/06

To read my current journal, please go to: windchime walker's journal
*Now that I have a digital camera, journal entries may be linked to related photos. Download time should be no more than 5 seconds. The easiest way to navigate going back and forth between photo links and journal text is to click on your "back" button at the left of your tool bar.
TUESDAY, DECEMBER 25, 2001
It's all about family, isn't it? Although Ed and I don't celebrate Christmas in a traditional sense, we certainly celebrated being with family today. Ed and his brother John get together just infrequently enough to make it special. I rarely see Ed laugh as hard as he does with his brother...of course, looking at The Far Side calendar together doesn't hurt! And Lorraine, John's wife, really knows how to set a festive buffet table. Can you imagine she prepared all this food for just the four of us? Hospitality seems to come naturally to both John and Lorraine, perhaps partly because of their obvious delight in one another. And that, after 25 years of marriage. We stayed just long enough to enjoy good conversation, delicious food and the warmth of being together. Now we're back home ready for a lovely quiet evening. A perfect holiday, I'd say. And we even had a white Christmas!

WEDNESDAY, DECEMBER 26, 2001
I spent this Boxing Day not in the malls, but here in front of my computer. My work focused on Rabih Haddad and his bond hearing on January 2. I'd like to bring together a large number of Detroit activists to be on hand that day as a show of solidarity for Mr. Haddad, his family and the Muslim community of Ann Arbor. But I realized that before I did that, I needed to ask Rabih's community if that is what they want, so I emailed my new friend, Huda's husband.
While I waited for his reply, I read up on Rabih Haddad's case as reported in newspapers across the country. Isn't this internet amazing? An op/ed piece called "Name the Detainees" by Russ Feingold, Democratic Senator from Wisconsin, came up in my web search: it was published in the Washington Post on December 23. Senator Feingold spoke so clearly about cases like Mr. Haddad's that I felt compelled to write the following Letter to the Editor in response:
Dear Editors
I appreciate Senator Feingold bringing up the hidden detentions of over 1100 unnamed Arab Muslim men in the US since September 11. Here in Michigan we have an example of a man we know by name, but who is nonetheless being treated shabbily by our justice system.
Rabih Haddad was arrested by three INS agents at his home in Ann Arbor on December 14. His wife was told he was being taken to an undisclosed location and would be held without bond. No charges were filed against him. Mr. Haddad was not even permitted to take his Quran although it was two days before the celebration of Eid, an important Islamic holy day. His wife was not allowed to see him for a full week.
Mr. Haddad is a highly respected leader in Ann Arbor's Muslim community, a teacher, writer and lecturer. He co-founded and serves on the Board of Trustees of the Global Relief Foundation, an organization that supports humanitarian aid projects worldwide.
Mr. Haddad's offense? His 1998 tourist visa had expired. Even though Mr. Haddad had applied for permanent residency which normally forestalls any problem with the INS. But nothing is normal since September 11.
Why is Rabih Haddad being held without bond for a minor visa violation? And why did the government raid the Global Relief Foundation offices in Illinois and Yugoslavia and freeze their assets? Whispers of ties to terrorist groups permeate media and press accounts. Totally unsubstantiated, I might add.
Do you know what Mr. Haddad's real crime is? He is an Arab Muslim man in the United States. That is all it takes to be picked up, jailed without bond and kept as long as the authorities want. No questions asked. No information given.
If this happened to a respected white, Christian male citizen of the United States--much less 1100 of them--wouldn't there be a public outcry? Is this our legacy from September 11? A country where due process of law no longer exists--at least for some? Where being of a particular religion or cultural heritage puts you in danger of arrest at any time, night or day?
Would you call this a democracy?
Sincerely,
Patricia Lay-Dorsey
I doubt if it will be published but it was important for me to write it.
Late this afternoon Pat K. and her daughter, my goddess daughter, Emily came to visit. Pat was exhausted so went right upstairs to take a nap, leaving Emily and me with a rare opportunity to talk in depth. And so we did, for the next hour and a half.
It is such a privilege when a young woman like Emily trusts a woman like me--one over 40 years her elder--enough to share her views and life experiences with candor and sincerity. I respect her tremendously. She has great depth and wisdom.
After Pat came back downstairs, smiling and refreshed, we exchanged Christmas gifts and waited for Eddie to bring home our carry-out Chinese dinner. Such a leisurely evening spent with good friends. Pure gift.

THURSDAY, DECEMBER 27, 2001
I don't know why I'm such a bulldog, but I am. When I get a "bone" in my teeth I just don't give up until it's totally devoured. And so it's been with the unjust imprisonment of Rabih Haddad. Now, I've never met this man, never even seen a picture of him, but there's something about what has happened to him that hits me at my core.
I've not always been like this. There have certainly been times when I was unaware--or maybe unready--to acknowledge and struggle against injustice. For instance I wasn't part of the Civil Rights sit-ins in Raleigh, North Carolina in the early 1960s even though I was attending college there. I didn't protest or march against the Vietnam war either. There have been a lot of important causes I've missed out on. So when friends start expressing regret that they're not out on the streets protesting this latest war against Afghanistan or the racial profiling of Arabs, I have to remind them that each of us does what we're called to do. If we try to take on an issue that is not ours, or join activists when that is not our way of creating change, our efforts are bound to fail.
With me, I can't not work to free Rabih Haddad. It would make me sick if I didn't do everything in my power to help get him released from jail. I was deeply touched when I first read a forwarded email on Sunday, December 16 telling of his December 14th arrest and detention without bail at an undisclosed location. That is what got me down to the Immigration court waiting room for his bond hearing on Wednesday, December 19. Of course now I feel more committed than ever after connecting with his wife Salma and her friend Huda. And my visit at Huda's house on Monday only intensified my feelings of solidarity. It's a pretty powerful combination when one of your closely-held principles is violated and people you personally care about are the ones affected.
So I spent another day preparing and then sending out emails to groups and individuals asking that they come support Rabih Haddad at his Immigration Court bond hearing on January 2. This is the message I sent:
--Please forward widely--
I encourage you to join in a show of solidarity at Rabih Haddad's bond hearing at the INS Immigration Court on Wednesday, January 2 at 1 PM. The Court is located beside the Eastern Market at 1155 Brewery Park Blvd., Detroit (corner of Russell and Gratiot). Brewery Park is a complex of newer government office buildings that has a guard at the entrance. Simply drive in, tell the guard you're here for an immigration court bond hearing, and he/she will give you a parking permit. Parking is available in front of the building. We will either meet there or inside the lobby.
The hearing will surely be closed as it was on Wednesday, December 19--"secret government evidence" they say--but folks should bring signs just in case there is a protest held outside the building. Keep the signs in the trunk of your car until Mr. Haddad's supporters from the Muslim community of Ann Arbor tell us they want them used. On Wednesday there was no protest, simply crowds of people waiting downstairs in the lobby. And there was LOTS of media and press. Rabih Haddad's arrest on December 14 was reported in newspapers and on TV around the world.
We need a good turnout of persons of diverse national backgrounds, races and religions so the INS and the media/press can see this is not just an Arab Muslim issue. Mr. Haddad's unjust imprisonment since Friday, December 14, is part of a escalating racial profiling that has led to the detention in US jails of over 1100 persons of Arab descent since September 11, most without bond and with no charges being filed. Thanks to the Patriot Act of 2001 and US Attorney General Ashcroft, our constitutional rights to due process of law no longer seem to apply.
Background on Rabih Haddad's case follows the text of this message. Again, I ask you to forward this message widely.
in peace and solidarity
Patricia Lay-Dorsey
--Some background on the case--
Attorney Ashraf Nubani said his client, Rabih Haddad, was detained by the Immigration and Naturalization Service on Friday, December 14, the same day federal agents raided the offices of the Global Relief Foundation of Bridgeview, Ill. Mr. Haddad, 41, is co-founder and currently on the group's board of trustees. His attorney said INS officials told him Mr. Haddad, a Lebanese native who lives in Ann Arbor, would be held without bond or a detention hearing.
Mr. Nubani said that Rahib Haddad came to the United States in 1998 on a tourist visa that has since expired. He said Mr. Haddad has applied for permanent residency and blamed the detention on the post-September 11 political climate.
Michael Steinberg, legal director of the ACLU of Michigan, called Rabih Haddad a beloved member of the community. "In my view, the federal agents are destroying any trust that exists between the law enforcement and the Arab community."
No arrests were made when the Global Relief Foundation offices in Illinois were raided. Two of the foundation's offices in Yugoslavia and Albania were also searched Friday by NATO-led peacekeepers and U.N. police. A NATO spokesman said three people were detained in Yugoslavia. The trouble may have started when the Global Relief Foundation office in Yugoslavia received a widely-distributed flier warning of a possible terrorist attack, and faxed it as a precaution to their GRF office in Belgium.
The press and media have already tried to tie the Global Relief Foundation to terrorist groups. But a U.S. government official said on December 17 that they did not yet have enough evidence to prove that the group was funneling money to Al Qaeda. You can be sure they are trying their best to find such "evidence". What is known for a fact is that the Global Releif Foundation has sent significant relief funds to aid Afghanistan's refugees since the US-led war on that country began.
Friends said Rabih Haddad has spoken out for the humanitarian needs of people in Afghanistan many times throughout the state of Michigan since September 11. He represented the Muslim community at a Town Hall meeting sponsored by Rep. Lynn Rivers and has participated in panels at University of Michigan. Rep. Rivers spoke at a well-attended Ann Arbor vigil for Mr. Haddad on Friday, December 21.
When Rabih Haddad appealed his denial of bond at a hearing before an Immigration judge on Wednesday, December 19, the hearing was postponed until January 2 because the government's case was not ready. Mr. Haddad had three lawyers in attendance, but only one was allowed to enter the courtroom. Mr. Haddad's wife, children, witnesses and members of Ann Arbor's Muslim community waited two hours in a small, closely-guarded waiting room as Mr. Haddad's witnesses testified before the judge. By January 2, Rabih Haddad will have been jailed for 18 days.
By the way, Mr. Haddad's wife was not permitted to see her husband until a full week after his arrest. At the beginning she was merely told her husband was being held in an "undisclosed location for an indeterminant period of time."Although his arrest at home in front of his wife and four children by three INS agents was two days before Eid, the Islamic celebration of the end of Ramadan, Mr. Haddad was not allowed to take his Quran with him to jail. He is still not allowed to have it.
May we have a good gathering of concerned people to offer support and solidarity on January 2. May Rabih Haddad be released on bail. May the truth set him free.

FRIDAY, DECEMBER 28, 2001
Three days ago I celebrated my 22nd month anniversary of keeping this online journal. When I wrote my first entry about taking the wheelchair lift for the first time on a San Francisco MUNI bus, I had no idea if keeping an online journal would suit me. I just figured I'd try it and see what happened. Writing longhand in a private journal was something I'd done for years, but to write about my daily life for strangers to read? That was a different story.
So how do I feel about it now? As natural as breathing. It's as if taking time each night to reflect on my day completes it. I have a chance to stand back and look at what I've done, thought, felt in the past 24 hours and put into words whatever is most alive in me. Sometimes it is a travelogue illustrated with digital pictures, other times a passion-filled essay concerning issues I care about, or it might be an attempt to share the persons I meet or the gatherings of which I am a part.
As I live each day, my writer's/photographer's eye is constantly looking for ways I might bring my journal readers along with me. It would now seem selfish to keep it all to myself. Does that sound strange? Am I perhaps on an unconscious ego trip, wanting to star in the story of my life and have an audience applaud my every move? Somehow it doesn't feel like that, mainly because I'd rather have my companions--the amazing people I encounter along the way--star here. I want you readers to have the same opportunities I have to meet some of our time's real heroines and heros.
Since September 11 this journal has taken on special meaning. Without it, I might have felt isolated and alone in my "unpatriotic" views about this latest US war at home and abroad. It means a lot to have a safe place to say what I am not hearing or reading except from other dissidents like myself. And the responses I receive from readers helps me see that what they read here often gives them courage to think their own thoughts and not go along with the crowd. They know they are not the only one disturbed by seeing the most powerful country in the world drop bombs on the most vulnerable, or by seeing their Arab brothers and sisters treated in ways that the international community would characterize as human rights abuses.
In some ways this journal has become subversive, an underground (online?) railroad leading to freedom of thought. Not exactly what I had in mind when I started it on February 25, 2000, but who could have imagined 22 months ago that we'd be where we are today. I suspect the only free press left in this country is on the internet, and even that is not immune from censorship. May the efforts to censor dissident voices on the web not scare us into silence.

SATURDAY, DECEMBER 29, 2001
All kinds of anniversaries this week! Today was the one year anniversary of my buying a digital camera and beginning to keep an illustrated online journal. I looked in my archives to see the very first picture I took: it was of my friend Pat. K. working on a jigsaw puzzle at our dining room table.
I was happy we spent today in Ann Arbor--a perfect place to celebrate the camera by using it. This was my first time out of the house in a good while, so I didn't even mind the cold. And it was definitely chilly--23ºF. I was all bundled up, riding in Ona my scooter with lap blanket, mittens, muffler and hat. Ed walked beside me wearing his orange down jacket and mittens. Of course that wasn't all he had on (silly!).
We started at the Ann Arbor Public Library where I discovered the best-designed disabled restroom I've ever seen. My kudos to the architect! As it was Saturday, we decided to head over to the Ann Arbor Farmers Market. What a change from the summer! Here is a picture I took at the market on May 5 and this is how it looked today. Instead of flowers, plants, vegetables, fruits and crafts, on this cold December day there was amber jewelry, polar fleece clothing, maple syrup and apples. These gentlemen from Snow's Sugarbush maple syrup farm had the right idea--they had a heater at their booth.
Another winter scene was the 4th Street plaza covered in snow. Ed and I have spent many happy hours eating JoJo's Greek food at these outdoor tables; it was our usual lunch stop during our tandem biking days. Sure looked different today.
After the Farmers Market, we walked/scooted over to Liberty Street, turned toward the university and took Liberty up to State Street. Ann Arbor was like a ghost town with the University of Michigan students on holiday break. By now my hands--even in ski mittens--were frozen, so I was ready to stop for lunch. We chose a sandwich and soup place on State Street and ordered nice warm soups from Jill behind the counter--spinach lentil for me and chicken noodle for Ed. He also got a square of baked spaghetti, which he said was delicious, while I enjoyed a falafel, cucumber and cheese sandwich on grilled rye. Yummy!
Now feeling warm and satisfied, we walked/scooted through the old Nickel's Arcade, made one more stop at the library, and started home about 2 PM. The hour-long drive each way went quickly as we listened to Margaret Mitchell's "Gone With the Wind" on tape. What a masterful writer.
All in all it was a perfectly lovely day. And I was happy to see how well Ona my scooter handled the winter conditions, even snow-slicked sidewalks.
And then tonight was the full moon. Doesn't this photograph look like a charcoal drawing? Pure magic.

SUNDAY, DECEMBER 30, 2001
I have a funny story to tell on myself. Just keep in mind how I pride myself on being a peace activist...
The day before yesterday I brought out my acrylic paints and brushes to paint a new flag for Ona my scooter. A scooter flag is a necessity on the streets of San Francisco where I'll be going in three short weeks. For days I'd been trying to find La Lucha's flag that I'd carefully put away in a safe place. It was nowhere to be found. Sound familiar? Anyway, Ed found a rather scruffy but still servicable bike flag in our garage, so I set out to paint it.
Three silver spirals were the first designs to appear, soon to be joined by a hand, a peace symbol, spiral and pyramid all painted in black. Next came six purple squiggles, and then it was time for the iridescent gold. I added a golden sun in the center and glittering circles I saw as planets scattered throughout. Finally I filled in the black outlines of the peace symbol, pyramid and spiral with more gold. Yesterday, I painted the same designs on the other side.
This morning I asked Ed to cut the flag pole so it would fit into the old flag holder that is attached to one of my scooter arms. He went into the storage room where I'd been painting and came back with a grin on his face.
"I hate to be the one to tell you, but you've painted the peace symbol upside down."
I was not ready to believe him because I had used the peace symbol on the minute hand of my watch as a model.
"So are the arms reaching up or down when the minute hand hits 12?", he asked.
"Down."
Whoops! Great peace activist, right?
So I spent time this afternoon painting out the inside of the peace symbol and redoing it correctly. Here it is in all its downward-reaching glory!

MONDAY, DECEMBER 31, 2001
Afternoon:
The final day of the year. Last night I decided to look through my 2001 journals and choose one entry or segment of an entry per month that held a significant memory, something I would characterize as defining. I call it "Remembering 2001".
What an interesting process! Sometimes it was a world event, other times a fleeting moment unique to me. What emerged occasionally surprised me, but sometimes there was an of courseness to it. I'm sure you won't be shocked to hear that I stayed up quite late creating this collage of memories.
Even if you don't have an illustrated online journal to work with, you might take your 2001 calendar and do the same for yourself. It's a good way to celebrate the old before ushering in the new.
Almost midnight:
"Reports of my death are exaggerated." Mark Twain
Martin Seldon could have said that to me tonight! In my December 23rd journal entry I had written about a longstanding Detroit community activist who had died in his sleep. I thought it was the Marty I knew from CPR (Committee for the Political Resurrection of Detroit). I found out tonight that it wasn't; it was another Marty (also a well-respected Detroit community activist). That's what comes of not knowing people's last names.
So how did I discover my mistake? When Pat K. and I arrived at Elena and Jim's New Year's Eve party tonight, we asked Jim if it was our Marty from CPR who had died. A recent email on the CPR listserv had begun to make me wonder. If we hadn't asked, don't you think we might have been just a little surprised when Martin and his wife Claudia walked in later? Needless to say, our case of mistaken identity became the story of the night...especially since I'd put it up on the web. Blush. As I said to Claudia, if I'm going to be a proper journalist, I'd better start checking my sources!
Now, how many of us get to read our own obituary? So here it is, Martin:
Another [reminder of death] was receiving an email message through the CPR (Committee for the Political Resurrection of Detroit) listserv letting us know that Marty Glaberman had unexpectedly died in his sleep. Marty was a faithful member of CPR, but much more than that. As I understand it, he had been active in the Detroit community for decades as a doctor for the poor, and a social and political activist involved in grassroots groups. My memories of Marty (on the far left in the photo) will always be of this white-haired heavy-set gentleman with a compassionate--sometimes bored--expression on his face, sitting quietly on the Day House couch during CPR meetings. He was with us the night of September 11 after having worked the polls all day for our three Detroit City Council candidates from CPR. Marty will be sorely missed.
I've just deleted that paragraph from my December 23 journal entry. Don't want to confuse my readers anymore than I already have.
Elena and Jim's party was wonderful. Good food, interesting conversation, and even an opportunity to present some activist issues. What an appropriate way to greet 2002!
Charles Simmons was invited to speak about CPR's five-year plan to help a Detroit neighborhood--Northwest Goldberg--become a revitalized, sustainable community. Short- and longterm plans include a children's choir, student mural art project, conversion of an incinerator dump into a basketball court, urban gardens, a community transit system, exploring the feasibility of using prefab housing units, and eventually starting a community manufacturing project. It will all be done with non-governmental funds, grassroots leadership, and using the skills and expertise of the residents and our CPR members.
Helen McDonald offered to share her 30 years experience as a group retreat facilitator with CPR. There is a possibility that it might even happen as early as February. And I spoke with passion of the need to have a lot of folks at Rabih Haddad's Immigration Court bond hearing this Wednesday, January 2.
Pat and I left about 10 PM. She had to get back to Day House to prepare for the annual New Year's Eve community sharing and worship service, and I was happy to get back home to Eddie before the midnight madness hit the roads.
So now it is January 1, 2002. May your dreams be fufilled, and may our world learn to live in peace and mutual respect.

TUESDAY, JANUARY 1, 2002
It is said that whatever happens on the first day of a new year indicates what that year will be like. If this is so, I'm in for a good year.
I started the year by working on my online journal until 2 AM. After a nice long sleep and a wonderful dream of Ed and me travelling through the mountains, I awakened to a phone call from my friend Pat K. I invited her to come hang out with us today, and she said she'd let me know when/if she could make it.
I got out of bed, dressed warmly--I planned to go for a scoot later--and went to the computer. I needed to send a reminder to my community activist friends that tomorrow is Rabih Haddad's bond hearing at the INS Immigration Court in Detroit. We need a good presence of Arab and non-Arab alike to show the US government and the press/media that these unjust imprisonments are an issue of justice that affects us all. May he receive bond and be allowed to go home. That man has been jailed for 18 days for a minor visa violation. Enough already!
After nibbling a little cream cheese and crackers and visiting briefly with my sweetie, I got on my scooter and went out for a ride. I headed down to our lakefront park with an eye toward taking pictures of the lake in winter.
How beautiful--and different--it all looked! I scooted over to the beach area, went out onto the swimming dock and had to giggle when I saw the sign, "Danger! No diving--shallow water!" Well, today it was more than shallow water that would stop you from diving! But the view looking south toward the sail club was stunning.
On my way over to the harbor I passed the ice rink that is being poured in the parking lot. Soon it will be thick and smooth enough for skaters of all ages.
The harbor was iced over enough that I saw evidence of ice fishing equipment out in the middle. Later on, I saw the ice fishermen themselves. This is just the beginning. As soon as the lake freezes close to the shore, there will be ice fishing shacks lined up in the lagoon at the end of our street. Then if a thaw comes on too quickly, one will see half an ice fishing shack or two sticking out of the water until spring!
I scooted out to the edge of the lake and took this picture of shafts of sunlight in the southern sky. While there I met Joanna who was looking at the ducks with her spotting scope. The lake now belongs to our feathered and gilled friends until the ice breaks up in March. That seems more fitting somehow.
My last photo was looking north along the lake toward the yacht club a mile away. How quickly winter has painted its own picture of white-on-white. And how beautiful it is.
Once home, I warmed my fingers by completing my scooter flag-painting job. While painting, I got a phone call from Pat saying she was on her way over.
The rest of the evening was spent talking, eating and watching the video "Evita." So now it isn't even 11:30 PM and I'm ready to put up today's journal entry and go to bed. Tomorrow will probably be a long day. Please hold Rabih Haddad in good energy. His hearing is at 1 PM EST. May the truth prevail.

WEDNESDAY, JANUARY 2, 2002
Well, the operation was a success but we lost the patient. At least that's the way it feels.
Although the Muslim and peace communities of Ann Arbor--three busloads-full--joined with peace activists in Detroit to put on the most amazing demonstration I've ever been part of, Rabih Haddad was denied bail after a secret detention hearing that went on before an immigration court judge for four hours. The reason given? He is a flight risk and a danger because they found a weapon in his home. The fact that this "weapon" was a registered rifle that he uses to go goose hunting with his children proved immaterial.
I say it was immaterial, but actually no one really knows what was material in this case because the hearing was conducted totally in secret. No one was allowed into the court except his lawyer and his witnesses. Not only was the courtroom closed, but no one except perhaps 15 individuals--including his wife and children--were allowed inside the entire Brewery Park complex of buildings.
When I got there an hour before Rabih's scheduled bond hearing, the guard at the front gate checked my name against a short list and directed me a few feet forward to a police officer who informed me that I would need to exit the premises as my name was not on "the list". Even Detroit's Representative John Conyers, Jr.--the Ranking Member of the House Judiciary Committee, the committee that has oversight responsibility for our immigration laws and our courts --was not allowed on the premises.
What does this say about America?
Well, what happens in the so-called halls of justice these days may be as far from democracy as one could imagine, but what happened today on the streets outside those hallowed halls was the very best of America. The injustice that went on behind closed doors cannot diminish the wonder of what 300 women, men and children experienced together on this cold sunny day in the heart of Detroit. We were truly one family. It was among the most prized moments of my 59 years.
As I said, I arrived at noon, an hour before the detention hearing was scheduled to begin. I'd come early so as to be among those allowed into the court waiting room with Rabih's wife and children. An email I'd received from her after the December 19 hearing had let me know that my presence gave her great comfort. I wanted to be there for her again.
Fortunately, something had led me to dress warmly this morning and to bring my ski mittens, just in case. When the "just in case" came to pass, I parked across the street from the Brewery Park entrance. Before getting out of the car, I called Pat K. on my cell phone to tell her to dress warmly because we were going to be out on the streets. She and I had been in phone contact several times already this morning, making last minute plans about Rabih's hearing. Our plan was for her to be downstairs with most of the supporters while I would be upstairs in the waiting room with the family.
Well, all had changed. In addition to dressing warmly, I asked Pat to bring magic markers so we could write signs on the back of the posters I'd thought to put in the car. I then took windchime walker--Ona the scooter was in my car just in case--and walked across the street to start a protest. I particularly wanted Rabih's wife and children to see us there when they drove in.
Within fifteen minutes, Pat was at my side. I asked her to make a sign for me that read "Free Rabih" and she and I settled in for what would be a long day. We were soon joined by eight members of the Ann Arbor Muslim community. Then another Detroit activist friend, John Z., appeared. So we held up our signs but kept wondering where everyone else was. The Ann Arbor folks said there were three buses that should have been here a half hour ago. Besides we'd seen no media or press, nor had we seen the Haddad family.
John said there was another entrance into Brewery Park on Gratiot Avenue around the corner. So one of our young men went on a scouting expedition. He soon returned with the welcome news that there was a large demonstration going on at the other entrance. Pat took Ona the scooter from my car, assembled it, and the three of us--John too--walked/scooted around the corner.
My eyes filled with tears when I saw what I had not even allowed myself to imagine. There were hundreds of people with signs, circling on the sidewalk and chanting loudly with enthusiasm. They even had a bullhorn! And it was a diverse crowd of Arab and non-Arab, Muslim and non-Muslim, old and young, different nationalities and dress, yet all together in a common purpose...to see Rabih Haddad free! It was the whole world out there on Gratiot Avenue in Detroit.
I've been part of a lot of demonstrations in my time but never one like this. We were truly together as one, full-hearted, passionate and committed to see justice done. I was greeted with smiles and welcoming words by so many. My friend Huda, her husband, niece, and two sons treated me like family. So many people thanked me personally for being there. And the most profound moment of the day came at 3:30 PM when over 100 Muslim men, women and children took time for prayer, kneeling toward Mecca on a very cold sidewalk. As I say, I've never seen anything like it.
Rabih Haddad is still in jail tonight. I am so conscious of that fact. It pains me deeply. I can't imagine what this must be like for him and his family. Especially now that they're using the words "possible deportation" in news stories about him. But it was Rabih who created this sense of family among strangers today. And it is Rabih who has become the international symbol of what is happening to Arab immigrants and citizens in the United States since September 11.
Of the 1200 unnamed Arab men being detained without charges and without bond in jails across this country, only Rabih Haddad is visible and known. The news reporter I saw on TV tonight expressed disgust with both the verdict and the secrecy in which it was cloaked. Representative John Conyers, Jr. is one angry man. And that helps. He came to our rally and spoke powerfully from his press release about how "The treatment of Pastor Haddad over the last several weeks has highlighted everything that is abusive and unconstitutional about our government's scapegoating of immigrants in the wake of the September 11 terrorist attack."
I'm reminded of Nelson Mandala in South Africa, Gandhi in India, and Dr. Martin Luther King, Jr. in the United States. Each a man of courage and conscience who was called to be a symbol of his people's struggle for justice. I would add Rabih Haddad to that list. This kind of leadership is never something one chooses, but when it is thrust upon you--as it is being thrust upon Rabih--you do not say no.
And now to give you an eye into what happened today. Let me show you some of the signs people were carrying:
-"The most potent weapon in the hands of the oppressor is the mind of the oppressed" Steve Biko
-"The only thing necessary for the triumph of evil is for good men to do nothing" Edmund Burke
-Innocent unless proven guilty
We aren't about to give up and neither is Rabih Haddad's lawyer. He intends to appeal the judge's denial of bail, and those of us who were there today committed ourselves to stand beside our brother Rabih until he is released from jail and returned home to his family and his community where he belongs. We left our signs on the Brewery Park fence as a promise that we shall return.

THURSDAY, JANUARY 3, 2002
I was one tired puppy today and wanted nothing more than to sit around with my feet up, reading. That is until I checked my emails. It was then I discovered that we really can make a difference, even if we sometimes feel like a lone voice crying into the wind.
Do you remember my writing in yesterday's journal entry about Congressman John Conyers, Jr. and his outrage at being barred from Rabih Haddad's bond hearing at the Immigration Court? His press release says it all. So this morning I sent him an email to offer my thanks and appreciation for his words and his presence at yesterday's demonstration of support for Rabih Haddad. I sent a copy of my email to Alexia Smokler, his legislative assistant, who occasionally posts messages on our CPR (Committee for the Political Resurrection of Detroit) listserv.
I then turned off the computer, went downstairs and sat in the kitchen listening to the ever-mellow jazz pianist Tommy Flanagan on my CD Walkman, and watching squirrels tightrope-walk on electricity wires and play tag along the top of our neighbor's wooden stockade fence. I made myself cheddar cheese scrambled eggs and pumpernickel toast spread with peach jam. Real comfort food. Later on I enjoyed a lemon-filled cream puff that Pat K. had brought over on New Year's Day, and sipped citrus-mint Tension Tamer herbal tea.
It was just what I needed.
About 4 PM, I logged back onto the computer and found there were two messages from Ms. Smokler. The first was a copy of an extraordinary letter sent today by Congressman Conyers to Attorney General John D. Ashcroft and to James W. Zigler, the Commissioner of the Immigration and Naturalization Services. This letter spells out in detail Congressman Conyers' concerns and questions about Rabih Haddad's closed detention hearing and the refusal to give him bail. He begins by saying, "These actions threaten to make a mockery of our system of justice, and send a terrible signal to the international communities regarding our treatment of foreign nationals."
Yippee!!! Does it ever help to have the Ranking Member of the House Judiciary Committee on your side! And I know Congressman Conyers well enough to know he is a real warrior when it comes to injustice. I now see glimmerings of hope that we might actually get Rabih back home again.
The second email from Alexia Smokler was addressed personally to me. It was in response to my message of support and appreciation to the Congressman today. Apparently he's already getting flack for his outspoken support of due process for Rabih Haddad and needs to hear from people who feel as I do. By the way, if you want to send him a message of support, his email address is john.conyers@mail.house.gov and Ms. Smokler's is alexia.smokler@mail.house.gov
What touched me most deeply was hearing her say: "I was able to inform the Congressman about Mr. Haddad's situation in great part due to your email messages. Please stay in touch and keep up the good work!"
So all those political/human rights email messages I send out day after day really do make a difference. Wow.
Knowing that gave me the push I needed to take it a step further and contact Amnesty International about Rabih Haddad. I've felt for some time that his would be a perfect case to appear on the Amnesty International USA Human Rights Center web site, but they just needed to hear about it from someone. Why not from me? So I wrote them an email detailing the facts as best I could. It sure would be wonderful if they take him on! Send good energy, would you?
Change is in the air.

FRIDAY, JANUARY 4, 2002
Tonight was my only brush with Christmas. Our neighbors invited some folks over to see their tree before they take it down tomorrow. Ed played the piano and we sang carols. Makes me see how counter-cultural I've become!
Perhaps my feelings of strangeness were due in part to what I'd been thinking and reading during the day. A friend in San Francisco had emailed me an essay about Afghanistan. It took me at least an hour to read, and hard as it was to take in, I am glad I stuck with it. I know so little about this country and its people, a country I now feel deeply connected to because of my country's part in its suffering. As if Afghanistan needed any help suffering! I mean how can you begin to imagine the likelihood that 7 million Afghans are expected to die before spring? It is impossible to comprehend.
Hard as it is to read, I so recommend making the effort. This essay, "Limbs of No Body: Indifference to the Afghan Tragedy" by Mohsen Makhmalbaf, was published on June 20, 2001 in The Iranian (Tehran). The introduction follows:
"The chief casualty of any war is a sense of genuine, universal humanity. With the United States now at war in Afghanistan, humanitarian considerations are in short supply, except insofar as they can be used propagandistically to muster further support for a military strike. For this reason we have decided to publish here an edited and adapted version of an essay by Mohsen Makhmalbaf, which appeared in The Iranian (Tehran) on June 20, 2001, and is reprinted as follows with their permission. Makhmalbaf, who is Iran's most celebrated film maker, and was a political prisoner under the Shah, has made such important films as The Cyclist and Kandahar both about Afghanistan.
"The intimate portrait of Afghanistan that he provides here should not be read primarily as a political and historical document in these areas it is clearly inadequate, for example in depicting the role of the United States in forming the Mujahedin in its war against the Soviets but rather as a deeply moral and humanitarian account of the tragic circumstances of the Afghan people and the callousness of the West. It is thus a vivid portrayal of one of the world's great human tragedies by one of its great artists imparting a message desperately needed in our times. If you read my article in full, it will take about an hour of your time. In this hour, fourteen more people will have died in Afghanistan of war and hunger and sixty others will have become refugees in other countries. This article is intended to describe the reasons for this mortality and emigration. If this bitter subject is irrelevant to your sweet life, please don't read it."

SATURDAY, JANUARY 5, 2002
There's nothing like being with family. Today Ed and I drove to Ann Arbor to attend the memorial service of one of the most enthusiastic, capable, hospitable men I've ever known, Ernie Cole. We were like family from 1981-95. Ernie married our sister-in-law Sally Stanton; it was a second marriage for both. Sally was the mother of Ed's and my two nephews, John and Joe, and one niece, Carolyn, on the Dorsey side of the family. Their father is Ed's brother, John. OK, are you thoroughly confused?
For 14 years we spent Thanksgiving and Christmas with Sal, Ernie and the kids. Then in February 1995, Sally, a strong, courageous woman, finally succumbed to the lung cancer that had plagued her for a number of years. In 1996, Ernie moved to his beloved Ann Arbor--a University of Michigan supporter extraordinaire--and we hadn't seen him since. But like family, Ernie holds a special place in our hearts. We will always be grateful to him for being there so lovingly for Sally and the kids.
Now when I say "kids", that's an old woman talking. These men and woman are in their 40s. Well, not quite--the "baby", Joe, is still 39. But you know what I mean.
The highlight of the day for Ed and me was seeing our niece and nephew, John and Carolyn. What good people! John had driven to Ann Arbor yesterday from his home in Washington, DC--about 500 miles--and Carolyn had gotten up at 3:30 AM this morning to take a red-eye flight from her home in New Jersey. Only Joe was unable to make it. But coming from Italy, where he lives and works, was a bit too far to manage. I know he would have been there if he could.
I was so pleased to be able to take this picture of Uncle Ed, niece Carolyn and nephew John. As I say, you can't beat being with family!
After the service Ed and I walked/scooted to a wonderful vegetarian restaurant in the middle of town. Uncharacteristically, Ed insisted on taking a picture of me sitting across from him at the table. His reason? "Your orange carrot juice and red sweater look great in the sun!" The man has an eye for color.

SUNDAY, JANUARY 6, 2002
We awoke to the proverbial "winter wonderland." Heavy wet snow clung to every blade of grass, tree branch, bush, fence, telephone wire and rooftop. From my bedroom window I looked down on a magical kingdom. Downstairs, the green plants in our front window contrasted dramatically with the white world outside. Out the back door were snow-laden bushes and glistening trees. I love this kind of snow!
Ed worked on his crossword puzzle while I took pictures of the snow. You have to move fast when it's a wet snow like this; it never stays very long on the trees.
Later on we had a great visit with our nephew John. He kindly came over to pick up a table we wanted to give his sister Carolyn. Ed got Subway sandwiches and we finished the yummy caramel cashew popcorn we'd bought yesterday in Ann Arbor. Happily, John and Ed didn't seem to have any problems transporting the table into John's vehicle.
That old gateleg table holds a lot of memories for us. It had originally come from Ed's parents' house, and had served as the dining table in our first two apartments back in the '60s. When we moved into the house in 1971, we bought (for $30) a larger cherrywood gateleg table from the former owners. We put the smaller table in the corner of the living room beside the couch. During our years as a neighborhood youth center, it held many jigsaw puzzles as well as the Bicentennial hooked rug we made with the kids in 1976. But when we moved our furniture around in the early 1990s, the cherry table was relegated to the downstairs bedroom. We were delighted that Carolyn could use it in her new house. So, thanks to John, off it went to New Jersey via Washington, DC.
Thank goodness the holidays are finally over. I've really missed helping out at school, and swimming...both of which I will do tomorrow. Yippee!

MONDAY, JANUARY 7, 2002
What a fun day! The kids were wild and woolly after a two week vacation, but I didn't mind. It was great to be back with them again. In every class we worked on completing our self portraits. Next week is the end of the quarter and time for report cards. I finally did finish my screaming self portrait and teacher gave me an "A"! Now I just have to write my story about why I'm screaming. I already know it's because I've just swum 20 Olympic-sized laps of the freestyle. You can see me swimming in the background.
Tonight I scooted down to swim in real life. The pool had been closed for two weeks and I'd really missed my swimming. It felt so good to be back in the water! Did my usual 24 laps of the freestyle. After drying my hair and dressing warmly, I scooted back home. Although it was pretty cold, I stayed warm in my "exercise bubble." The sidewalks were still ice and snow-covered, so I rode mostly in the street. Fortunately, it's only seven blocks each way, and most of it is on little-travelled side streets. Besides I have an excellent halogen light on the front of my scooter and wear a knit hat with a blinking red light for visibility from the back. It worked out fine.
Now it's 11:30 PM and I am ready for bed. I love feeling physically tired!

TUESDAY, JANUARY 8, 2002
Two weeks from today I'll arrive in San Francisco. Hard to believe! When I woke up this morning, I had not yet done one thing to prepare for my three month stay. But since this is my sixth winter migration, it isn't that hard to get ready.
My first project was to take my new scooter backpack back to the store to exchange it for a different color. I just felt too much like a highway construction worker with the fluorescent orange--too glaring for everyday. Now Ona is quite stylish in red and black.
Next was a haircut. When my hair starts lying flat on my head--as it's been doing of late--I know I'm overdue for a cut. Traci gave me another of her terrific cuts and we chatted like old friends...which we are. She's expecting a baby in April, so when I next see her, little Mya will have arrived. Although she never wanted a child, Traci is going to be an excellent mother. Just ask her nieces and nephews.
The small shopping plaza that houses the walk-in hair salon where Traci works also has a bookstore and a pizza shop. I patronized both. At the bookstore, I found two paperbacks to take on the train--Barbara Kingsolver's latest novel, Prodigal Summer, and a firsthand account of what life was like in Afghanistan during their war with the Soviets. Night Letters is by an American war correspondent, Rob Schultheis, who genuinely cares about the country and its people. Hopefully it will help me understand them better. After buying my books--and getting Ed a Far Side calendar to make him laugh--I went to the pizza shop and ordered a bowl of minestrone soup and a slice of cheese pizza. A perfect lunch.
The bank was next on my list. I had to give them my forwarding address so as to receive my bank statements while in California. I hope I talked my bank manager, Tiki, into coming to SF for her spring vacation! It would be fun to show her an insider's view of the city. She kindly took my check to the teller and returned with the assortment of non-$20 bills I'd requested. Taking trains as a disabled person means lots of tipping.
My final stop was the post office. It's time to submit my temporary change of address form so Dot, our faithful postal carrier, can forward my mail as she has done for five winters.
Once home, my preparations continued. Calls to my credit card company with change of address information, to Pacific Bell to order my phone, and to Working Assets to set up my long distance account took about an hour and a half, but was time well spent. The good news is that I have the same phone number I've had for the past three winters. That helps me and my friends!
Probably the most important preparation was making my way through Ed's annual bout of temper that always precedes my trip. He usually seems fine about my going, but under the surface there's obviously a little boy who feels abandoned. That youngster must let his feelings be known one way or another. But as usually happens, we came out on the other side understanding one another better.
So now all that's left is to pack.
You know what pleased me the most about today? That I was so comfortable driving, schlepping windchime walker in and out of the car so many times, and doing a goodly amount of walking. My broken foot has obviously healed. Good work, body!

WEDNESDAY, JANUARY 9, 2002
Today was like early spring. Although I'd planned to start packing, I couldn't stay inside. So Ona and I went for a nice long scoot...past the private school where kids were playing outside during recess, to Ed's office so he could join me in a walk/scoot to the shopping district, to the hardware store and drugstore for a few more San Francisco items, to the bagel store where I got a split pea soup to go, and then to Subway where Ed ate his usual vegie sub and I enjoyed my soup. I made two more stops--the market for Odwalla juices and trail mix for the train, and the library to rent a couple of videos--then took the lake route home.
It was clear, mild and smooth going. The lake was serene with no ice at all. Two crows perched beside the water, one on top of a power pole and the other in a small tree. They made me think of a Norman Dello Joio song I sang with the Lesbian/Gay Chorus of San Francisco last year that began, "Two old crows, two old crows sat on a fencepost..."
Tonight was a swimming night. How I love to swim! After manually hoisting me into the water in the old-fashioned disabled lift, the lifeguard Tim kindly agreed to take pictures of me doing laps. He also wanted to show me at the side of the pool. Monday will be my last night of swimming in Michigan until April. But never fear, I'll be joining the Central YMCA in San Francisco so I can swim there too.
Tomorrow I'll be heading back down to the Immigration Court in Detroit to support Rabih Haddad as he appeals the judge's denial of bond on January 2. For the first time I feel hopeful of success. My guess is that the publicity surrounding this case is embarrassing the INS, who would prefer such detentions of Arab-born people be handled quietly behind closed doors. But when we have folks like Congressman John Conyers, Jr.--who is planning to attend tomorrow's hearing--on our side, secret detention hearings are hard to pull off. And not only Congressman Conyers is on our side. Last night, 100 supporters of Rabih Haddad crowded into the Ann Arbor City Council chambers as they voted on a resolution urging the federal government to be fair, open and provide due process for all residents of the United States, including Rabih Haddad. It passed overwhelmingly!
Again I ask you to send good energy to Rabih Haddad, his lawyer, the judge, his wife and children, and all of us who care about this gentle-spirited religious leader, respected lecturer and global humanitarian. The hearing is scheduled to begin at 3:30 PM Eastern Time. After 26 days and nights in jail it is past time for Rabih to go home.

THURSDAY, JANUARY 10, 2002
The bad news is that Rabih Haddad is still in jail. Today's appeal to reverse the denial of bail was not successful. It will be four weeks tomorrow since this respected Muslim leader and global humanitarian was taken from his home in Ann Arbor by three INS (Immigration & Naturalization Service) agents and held without bond for a minor visa violation. He has had no charges brought against him so it is hard for his lawyer to mount a defense. That seems to be the post-September 11 version of "due process."
I didn't really hear what will happen next, but whatever it is will surely be conducted with the utmost secrecy. All three hearings thus far have been closed to everyone except Rabih Haddad's lawyer. On January 2 and again today, the entire grounds where the Immigration Court is located were closed to everyone except those on a secret list. Does this sound like a democracy?
The good news is that we had a spirited demonstration in support of Rabih outside those locked gates. We also had lots of photographers and reporters from local and national press, including The New York Times. Publicity is what we want! This issue of justice, due process and civil liberties is so much larger than one man. Rabih Haddad stands for the more than 1200 Arab-born men and women who have been detained in US jails since September 11, most with no charges being brought and no hope of bail.
So why does someone like me stand out there on the sidewalk, chanting and carrying signs with a community of women, men and children who were strangers to me until a little over three weeks ago? Someone today carried a sign with the quote that has gone through my head over and over these past weeks. It is the words of the Reverend Martin Niemoeller, a German Lutheran Pastor who was sent to Dachau.
In Germany, the Nazis first came for the communists, and I didn't speak because I wasn't a communist. Then they came for the Jews, and I didn't speak because I wasn't a Jew. Then they came for the trade unionists, and I didn't speak because I wasn't a trade unionist. Then they came for the Catholics, and I didn't speak because I was a Protestant. Then they came for me, and by that time there was no one left to speak for me.
And so now these people are my people; we are members of the same family. When I see Sulaima (Salma), Rabih's wife, I know she is my sister. When I hear the voice of her son leading chants, it is my own boy I see. It was like that the first time I sat with them in that horrible Immigration Court waiting room back on December 19. We connected in a heartfelt way then, and every email we've exchanged since has only strengthened that bond. And Sulaima's friends are my friends. Like Huda, her husband, two boys and niece, the gracious family who invited me into their home on December 24, and with whom I've been in email contact ever since. We will always be family.
So when I say the bad news is that Rabih Haddad is still in jail, I must add that the good news is that, in his unjust imprisonment, he has managed to bridge cultures, religions, countries of origin and create a sense of community unknown until now. Isn't it strange how, in times of crisis, an individual's suffering can transcend the personal and touch the universal? That is what I feel is happening with Rabih Haddad.
There was a brightness to today's demonstration. Lots of smiles, enthusiastic chants, children, great signs, and the hope of success. It certainly didn't hurt that it was a mild sunny day.
Of course, as a word person, the signs always speak to me. A few of them were:
National security & civil liberties are not mutually exclusive
Free Rabih Haddad. He's a peaceful, law abiding, loving Dad...one of us
Toto, I don't think we're in the U.S. anymore
I was delighted to see Abayomi and Margaret from CPR (Committee for the Political Resurrection of Detroit) marching with us today, and to be joined by my friend, Lisa, who took off from work to attend. It was Lisa who took many of these pictures.
Now the demonstration itself was superb, but I have to admit I had some weird experiences with the so-called security at today's event. Even though I figured the hearing would be closed, I got there early and drove up to one of the two guarded gates to see if I'd be admitted. I was shocked to be waved in by the guard who didn't even stop to give me a parking pass. I wasn't going to press my luck, so just kept on driving to the parking lot outside the building that houses the court.
As always, I trusted I'd find someone to take Ona my scooter out of the car and assemble her. This time it was John, the TV cameraman whose van was parked next to my car. The news anchor sitting beside him asked if I was one of the protesters.
I reframed her question by answering, "Yes, I'm one of the supporters."
"Well", she said, "They're not allowing any protesters in here today." But, of course, that didn't stop me!
I made it as far as the court waiting room before being turned away because I wasn't on "the list." Even then, I didn't give up. I decided to wait beside the fourth floor elevators to greet Sulaima and the kids with a smile and a familiar face before they went into the waiting room. But when Rabih Haddad's lawyer came upstairs, Sulaima wasn't with him.
"Oh", he said when I asked, "she's out front with the protesters." So I went downstairs and headed outside.
I picked up my sign--still in its plastic bag--from the car, and scooted toward the front gate. It was not the gate I had entered, so these guards didn't have a clue who I was or what I was doing there. I expect they thought I was media or press since they were the only ones allowed into the inner sanctum. Anyway, I asked if I came outside the gate, would they let me back in. After all, my car was parked in there. They said they would. So I scooted through the gate and met up with my friends Huda and Lisa. Huda tied my sign onto the basket of my scooter and I joined the march.
A couple of hours later, when we were waiting at the gate to hear the verdict from Rabih's lawyer, I smiled at the head guard and said, "Now, you're going to let me back in, aren't you?"
He said in an ominous tone, "I'd like to speak to you in private."
I backed my scooter into a less populated spot and underwent a terse interrogation about how did I get in and what was I doing there. I told him the truth. He was obviously irritated and said, "Well, when you go back inside, you'll be escorted by security."
I said, "Great! They can help me put my scooter back in the car."
And so it happened that a very nice older African-American security guard named James disassembled and stored Ona in my car for me. Now the fact that the head guard was calling me a liar--he didn't believe the guard at the other gate had simply waved me through--did not particularly please me, but hey, everything worked out pretty well, considering.
Now we just have to free Rabih!

FRIDAY, JANUARY 11, 2002
Today was a good foil for the intense action and emotions of yesterday. A quiet lunch with my friends, Brigitte and Joan. Besides delicious food, interesting conversation and pleasant surroundings, we shared a happy coincidence. Melissa, our water aerobics instructor from the park, was sitted with her parents at the table beside ours. We almost didn't recognize one another with clothes on and dry hair!
After a leisurely lunch, I scooted over to visit Ed at his office. I let him show me a few non-combat scenes from his latest favorite movie, "Pearl Harbor." Ed's computer has the capacity to show DVDs, so he occasionally buys DVD movies that he knows I don't particularly want to see at home. "Pearl Harbor" is one.
I always have to remember that Ed was an impressionable 11 year old when Pearl Harbor was attacked. For boys of his age, combat pilots were like gods and their planes were the ultimate in cool. Very different from persons of my age group who were either in utero or babies in 1941. Ed and his brother John still exchange books and videos about the Spitfire, a jazzy Allied aircraft.
By the time I'd had enough of "Pearl Harbor", it was late afternoon. I hopped on my scooter--La Lucha because Ona got traumatized yesterday and has a scooter repair house call scheduled for Monday--and started on my way home. For much of the journey I took the smooth inland street so I could sing without my voice being bumped by cracks in the sidewalk. "My Funny Valentine", "The Way You Look Tonight", "On the Street Where You Live", "What Are You Afraid Of", and "I Am A Song" were featured today.
When I reached our street it was just too beautiful to go inside, so I turned toward the lake. Along the way I was impressed by the loud barks of a small sheltie who fancied himself a guard dog. Then I watched as a flock of geese on the lake took off in flight. The pink horizon behind me spoke of dusk approaching. Pretty durn idyllic.

SATURDAY, JANUARY 12, 2002
If you regularly read my journal you know how I value--and often set up--opportunities to get to know persons from different countries, cultural backgrounds, races and religions. For as long as I can remember it has been diversity that has attracted and interested me, rather than sameness. To be truthful, I am often uncomfortable around persons who share my background, especially if their political and social attitudes run counter to my own.
Since September 11 I have pretty much avoided gatherings of people whom I imagine support President Bush's war on Afghanistan and Attorney General Ashcroft's war on civil liberties. I sometimes wish I could discuss these subjects objectively, but I can't. My feelings run too deep.
Today I faced a test of sorts--two gatherings with people who most likely support the war at home and abroad. The first was a funeral, and the second a party. I was quite nervous, especially about the party. But I am happy to report that both occasions went swimmingly.
Actually, the funeral was quite wonderful. The woman who had died had had a long life--she was 94--and a close-knit family who'd helped her stay in her home as she'd wished. For Ed and me, this funeral offered an opportunity to be with many of the kids who had hung out at our house during the 1970s. The reception after the church service was lots of fun because the little children of "our" kids buzzed around me and my scooter like bees around a hive. I think the pink scooter horn--that I let them blow at will--had a lot to do with it!
The party was with a tennis group Ed belongs to that plays together once a month. After tennis, they gather at one of the houses for a pot luck dinner. Sometimes I go and sometimes I don't, but this time I could tell Ed really wanted me to be there, probably because I'll be leaving for San Francisco in a week.
It was quite pleasant. Fortunately I heard not one word about war or Bush or September 11--just normal party-type conversation with friendly people. Whew! What a relief. Now I can sleep with ease.

SUNDAY, JANUARY 13, 2002
I wanted to write about today's delightful phone call from my online friend Margaretha in Sweden and the joy of singing with Notable Women later this afternoon, but something else has consumed my attention.
Sulaima, Rabih Haddad's wife, sent me an email this morning that is terribly disturbing. They have moved her husband from the jail in which he has been held since December 14 and will not tell her where he is! As she said, she and the children have lived for Rabih's phone calls and letters, but they have heard nothing from him for three days. She sounds at the end of her rope. The last sentence of her email was: "I have to hear from him soon..they can't do this"
What kind of country are we living in? I just finished watching a powerful video--"Palestinian Diary"--that was filmed by three ordinary people who live on the Gaza Strip. What they describe does not sound all that different from what we are seeing happen to Rabih Haddad and his family. Where is the America we were taught to believe in? Where is freedom and justice? How can they get away with this in a so-called democratic society?
I am so ashamed of my country.
When I read her email for the first time this evening, I immediately contacted Congressman John Conyers, Jr. He has shown such compassion and outrage at how Rabih Haddad is being treated by our justice system. When he was denied entrance to Rabih Haddad's January 2 bond hearing, the congressman started a campaign of advocacy that has included a press release, a letter to Attorney General Ashcroft and to the Commissioner of the Immigration and Naturalization Service, and an Op-Ed piece that he submitted to the Detroit News.
And now I have just sent the following email to my CPR (Committee for the Political Resurrection of Detroit) listserv:
The latest news is that Rabih Haddad, the Muslim leader from Ann Arbor who has been detained without bond since December 14, has been moved from the Monroe County Jail to an undisclosed location. As of Sunday morning, his wife and children--who have been living for his daily phone calls--had heard nothing from him in three days. The authorities will not tell her where he is being held.
We cannot stand by and let this cruel and unjust situation continue. I ask all concerned persons to contact your senators and representatives and urge them to investigate the obvious abuses in the handling of this case. As we know, Congressman John Conyers, Jr. has been a strong ally in this case, and I trust he will not let this latest injustice go unchallenged. Whatever you can do to bring this to public attention would be helpful. Letters to the Editor? Contacting Amnesty International? Let's please do something!
in solidarity
Patricia Lay-Dorsey
If you are a regular reader and have been following what has been happening to this man whose "crime" is overstaying a tourist visa but who is being treated like a murderer, I ask you to do whatever you can do to bring attention to his case. Although Rabih Haddad is being detained in Michigan, this is not a state issue, it is a federal one. So if you feel touched by his case, it would be most helpful if you contacted your senators and representatives, as well as letting Representative John Conyers, Jr. know of your support for his continuing efforts to bring justice to this case.
On February 19, the INS has scheduled a deportation hearing for Rabih Haddad. He has expressed fear that if he were sent back to Lebanon, the country of his birth, his life would be in danger. I understand he is going to request political asylum based on those fears. When you contact your elected officals, it would be helpful if you urged them to support Rabih Haddad's request for asylum.
According to a newspaper report I read yesterday, the INS is planning to deport at least 6000 persons, the majority of whom are Arab-born. What happens to their families? Are they receiving the same kind of "justice" that we're seeing with Rabih Haddad?
We cannot sit back and let this Arab witch hunt go unchallenged. Please let your voice be heard.

MONDAY, JANUARY 14, 2002
"I am very proud of you."
I heard these words as I ate dinner tonight, not through my ears but through my heart. It was the voice of my father who has been dead since June 1987. It came as a surprise because the work for peace and justice that has consumed me since the first US bombs were dropped on Iraq on January 16, 1991 is not something I would have imagined he would agree with. And maybe he doesn't, but that's not the point. What he admires is my commitment and determination to make a difference in the world, because it was the world that was my Dad's passion as well. I appreciate his speaking to me, especially now, as our efforts to support Rabih Haddad rush toward more dangerous waters.
The first email I opened this morning was from my friend Mohammad. In it he sent a copy of Rabih Haddad's letter to the editor that had been published in Sunday's Ann Arbor News. Now, you understand, as much as I have been involved in supporting Rabih and his family during what I consider his unjust imprisonment, I have never met him nor heard him speak. I want you to hear the voice of the man we are trying to free from jail:
An open letter
To 'Lady Liberty'
My Dear Sweet Lady:
You don't know me, yet I am one of your forsaken sons. In my dreams you come to me with promises of freedom and great aspirations, in a land far away.
"One nation, indivisible, under God," you said. "Life, liberty, and the pursuit of happiness were guaranteed to all," you said. "A land where justice is blind," you said. Your words swept me up in a tornado of hope, dreams, and inspiration. I answered your call and came to you with open arms, and oh, what a sight you were! Standing tall over the world, holding your torch like a beacon, calling stray ships on a turbulent ocean to safe harbor.
It was then that I pledged to you that I will uphold and practice the values that you stand for. Little did I know that I will be persecuted in your name, and little did you know what your children were doing behind your back, some wittingly, but most unwittingly. They are afraid, my dear Lady, and fear almost always begets hate. I have done my best to preach and explain. I made every effort to promote and expedite healing among all of your children who are still anguishing and agonizing over the national tragedy of Sept. 11. I condemned and denounced those barbaric acts of horrific terrorism. I called upon your children to come together and embrace one another. I implored them to triumph over adversity and flock to your side in a show of unity and defiance to those who would rob us of the values that define our way of life.
Someone once said, "There is nothing as strong as real gentleness, nothing as gentle as real strength." When I think of this, I think if you! Take a look over your shoulder and whisper gently to your children not to be afraid. From my jail cell, and because of my faith and trust in Almighty God, I tell you that my spirit is free! Free as the meadowlarks of Nebraska, proud as the bold eagles of Alaska. You do not have to worry about me; just keep your torch burning high, and remain in the dreams of the oppressed and persecuted around the world. Continue to be the beacon of hope and oasis of prosperity for so many.
Come what may, I will hold true to the pledge I made to you, "truth" and "justice" will ultimately prevail!
With love and hope,
Your forsaken son,
Rabih Haddad
Monroe County Detention Center
The second email I opened was from Sulaima, Rabih's wife. She was frantic because she still had not heard from Rabih--this was the fourth day of silence--nor did his lawyers know where he had been taken. I sent out emails to Congressman John Conyers, Jr., my CPR listserv and individuals who have shown interest in Rabih's case, urging them to do whatever they could to help us get some information. I received an email back from Fadi Nazih Kiblawi, a student at the University of Michigan who has spearheaded numerous actions and forums on Rabih's behalf. In it he included an AP article that said Rabih Haddad had been moved in secret to Chicago. He is no longer in custody of the INS but is now being held by the US Marshals Service. No one knows why, including his lawyers. Again I ask, how can you mount a defense when they will not tell you the nature of the charges?
I wrote Sulaima and told her the news. What does it say about this country's judicial system when the Associated Press gets such information at least two hours earlier than the lawyers and family of a person who is being held without bond, with no charges against him, in an undiscosed location? When were they planning to inform Rabih's lawyers and family? Would they ever have informed them?
I next called Alexia Smokler, Congressman Conyers legislative assistant. We'd never before communicated by phone--only by email--so when I said my name, she laughed and said, "So you do have a voice!" In our conversation, she told me that the Congressman is calling an Ad Hoc Committee hearing to look at civil liberties in the US since September 11. It will be held at House of Representatives on January 24. Ms. Smokler asked if I thought Rabih Haddad's wife would be willing to testify. I said I certainly hoped so, and gave her Sulaima's email address so she could contact her. I then emailed Sulaima to let her know what was happening.
After all this home-based activism, I took time off the computer to start packing for San Francisco. Clothing is never an issue--I always handle that at the last minute--but gathering all the items one needs to live away from home for three months takes time and attention. Things like stationary/stamps, computer paper/printing cartrages/disks, candles/incense/lighter, musical instruments, maps/SF information, art journal/supplies, books, kitchen utensils, etc. Just a lot of small easily forgotten stuff. But I made a good start.
Around noon, Randy, the Amigo scooter repairman, made a house call to see about Ona. We haven't been able to get her to start ever since I came home from last Thursday's support demonstration for Rabih. I suspected the problem had to do with a nasty sidewalk bump I hit at full speed while we were circling in front of the immigration court grounds. Yep! The wire that runs along the bottom of the scooter between the battery-run motor and the steering column was damaged. Randy didn't have that particular wire in his repair kit so he'll return on Friday to fix it. I'm glad because I really wanted to take Ona to California--she has more leg room and a helpful battery indicator light that La Lucha doesn't have.
This was my final night of swimming in Michigan. I must say I've been super-lucky with the weather. I would never have imagined I'd be able to scoot the seven blocks to the middle school pool all the way to January 14th! I really thought I'd have to transfer to the car long before now. But tonight's fine misty rain offered no problem to ever-faithful La Lucha and her intrepid driver.
I just had to get pictures to show you this ancient disabled lift that Tim has used twice a week to hoist me in and out of the pool. It is manually operated and has a very strange mesh seat, but we've finally gotten the hang of using it properly. So the process is as follows: I transfer from scooter to mesh seat, sit pretty and wait for Tim to push me out over the water and rachet-pump me into the water. Then we reverse the process after I've swum my usual 24 laps of the freestyle. I'll miss Tim; he is a gentle-spirited, humorous man.
I also want to put up a few pictures I took at yesterday's song circle. Nancy taught us a wonderful new song called (I think) "The Earth Is Sacred Ground." We moved into sections--low, middle and high voices--and thoroughly enjoyed singing it over and over. We're thinking it would be perfect to use during our Council of Beings at Carolyn McDade's retreat next June. Speaking of the Council of Beings, one of our sisters, Peg, wants us to come to her Pontiac school and participate with her fourth graders during their Earth Day celebration next April. I hope we do it; it would add such a richness to our experience.

TUESDAY, JANUARY 15, 2002
In some ways, today was a continuation of yesterday. I heard from Sulaima that she's willing to speak at Congressman Conyers' forum on civil liberties at the House Office Building in Washington, DC on Thursday, January 24. I called Alexia Smokler, Congressman Conyers legislative assistant, to tell her of Sulaima's assent.
I read online newspaper articles about Rabih Haddad being moved to Chicago by the US Marshals. The New York Times, Detroit Free Press and Detroit News all carried articles about it. I expect other papers did too, but those were all I checked. In the Detroit News I discovered an outrageous column by a man named Pete Waldmeir that ran yesterday. In it he all but convicted Pastor Haddad of being a terrorist. Of course, I couldn't let that go unchallenged, so I fired off a letter to the editor.
My next order of business was to write and put up yesterday's journal entry that I was too tired to do last night. By then it was time to hop--figuratively--on La Lucha and scoot down to the dentist's office for a tooth cleaning. My teeth now feel so delicious, as if they've shed their mohair sweaters!
Believe it or not, it is only 9:30 PM! I'm going downstairs to watch a little TV with Eddie before going to bed early. Sounds like a good idea to me.

WEDNESDAY, JANUARY 16, 2002
Time is in short supply these days. It is now after 3 PM, my friend Lisa is coming over in an hour, and the tasks I set for myself regarding packing/organizing tax materials remain undone. Ah well, I always manage to get packed and ready and I'm sure I will this year as well.
My attention continues to be focused on doing what I can to support Rabih Haddad and his family. Finally, after a full week, Sulaima received a phone call from her husband this morning. She still does not where he is being held...and neither does he. His lawyer knows nothing either.
What does that say about our justice system when an individual's lawyer is not told that his client is being moved out of state, where he is being taken or why. Is this really America?!
The good news is that an excellent frontpage series of articles on Rabih Haddad's case appeared in this week's Detroit Metro Times. The Metro Times is a free weekly alternative publication that has managed to remain unsullied by the government's propaganda campaign. One of the articles is based on an in-depth interview with Sulaima al-Rashaid, Rabih's wife and my friend. What amazing people!
Today I talked with Sulaima by phone. You could hear the relief in her voice that she'd finally heard from the man she calls "my beloved hubby." We talked about Congressman Conyers forum on civil liberties at the House on January 24. As I'd mentioned before, the Congressman wants her to speak at it. I hope I didn't give her the wrong advice, but I recommended that she not take a plane but rather drive the 8-9 hours to Washington, DC with friends. I've heard too many horror stories about persons who look Arab being taken off planes and not allowed to fly because a fellow passenger complained they did not feel safe with them on the plane. Disgusting.
After her call, I sent my usual slew of emails about what is happening with Rabih, as well as special messages to my senators and representative urging them to advocate for due process and open hearings in his case. I suggested to my senators that they set up a forum on civil liberties in the Senate similar to the one Congressman Conyers is holding in the House. Having the Detroit Metro Times article to offer them background on the case really helped.
Tonight is my women's book group meeting in Windsor, ONT. We'll see if Lisa feels like driving in the snow that began about an hour ago. If not, I'll have a quiet night before tomorrow's full day with the kids at school.
Well, I just got a phone call from Lisa and she's just going on home. She lives another hour north of my house and realistically fears the snow might be a real problem by 11 PM. I agree. I'm going to wait until closer to our book group meeting time (7:30 PM) to decide whether I'm going or not. Of course, the snow has stopped coming down right now!
A later update:
The snow actually got serious and everything is magically white. I decided to stay home and am glad I did. I got inspired to contact both the Oprah Winfrey Show and Amnesty International--now there's an interesting combination!--and ask them to take on Rabih's case.
In relation to Oprah, I suggested they put on a show devoted to the topic of racial profiling of Arabs in the US since September 11. I told them about Rabih Haddad and recommended they invite Sulaima on the show. The more people who hear their story, the more we can shift public opinion to our side.
I had contacted Amnesty International before, but now with the Metro Times article as background, I tried again. This time I got what looked like a personal reply from a real live human being. Natasha said she was forwarding my request to the research department in London--they are the ones who decide what cases AI takes on. I feel Rabih's case is a natural for Amnesty International. I mean if a lawyer is not even told where his client is being held, why he was moved out of state, or what he is being charged with, that sure sounds unconstitutional to me!

THURSDAY, JANUARY 17, 2002
How am I going to stay humble without the kids to remind me every week? For instance, today I told a couple of girls that I'd gone to the dentist a few days ago to get my teeth cleaned. One said with a sigh, "And they're still yellow." Another asked how old I was and when I asked why she wanted to know, she said, "Well, it's just that you look so old."
Speaking of age, I gave all the classes my web address so they could see what I was up to while in San Francisco, and could email me if they wanted. Apparently each class has at least one computer with internet access. One of the boys at my table asked for my email address so he could write me on his home computer. When he told me his screen name, I noticed that it ended in 92. I asked if that was the year he was born and he answered yes. I laughed and said, "And I was born in 1942!"
I am 50 years older than these kids.
Because I sit with them at the same table and do the same art assignments, I think I sometimes forget that we're not peers. I mean, there's one fourth grade girl who sits next to me in one of the classes who is older than I am. At least she seems older to me. She's quite strict in her religious beliefs and has tremendous certainty about everything. One day right before Christmas and Eid, our table was talking about how each person would be celebrating the holiday--whichever one they celebrated. When asked, I said I didn't really celebrate either one. My friend asked if I was Christian. I said no.
"Are you Muslim?"
"No."
"Well, what are you?"
"I'm not any religion."
"But you have to be something!"
I didn't intend to shock her but I'm always honest with the kids. They ask me a question--a reasonable question, of course--and I answer it. Maybe if I were their teacher I'd have to tiptoe around certain subjects, but as a--as a what? A grandmother?--I respect their questions and try to answer them as best I can. What a privileged position to be in.
I took a ton of digital photos today, not because I could put them up here, but because I want to hold their glorious faces in my mind's eye while I'm away.
The third and fourth graders worked on self portraits in clay. Susan introduced the project by showing them some helpful techniques. It was amazing what some of the kids managed to do with that clay. One boy sat himself on a la-z-boy chair watching TV and drinking a pop. A girl was seated in a chair with a plate of cookies on the table beside her, and one cookie being held to her mouth. Cool stuff.
The first graders have been begging to paint all year--today was their day! Before getting started, Susan gave them some tips on how to handle their brushes. I liked her description.
"Imagine the brush is your head and a giant hand is holding you. Now how would you want to be treated? Would you want the giant to be rough and hit your head on the table? No. You'd want to be treated gently. And when you clean your brush in the water before using a new color, would you want to be hit on the side of the bowl. I doubt it!"
Well, you should have seen the paintings that flowed out of these 6 and 7 year olds. Wow! Colorful, free and full of life. And it seemed so effortless. Would that we had all had such a positive experience of art in our early years.
I can't even let myself think about how much I'm going to miss Susan and the children. And it seemed to be true for them too. In every class, folks were begging me to come sit at their tables. Lots of hugs, lots of "I'm going to miss you, Ms. Patricia." When I got home I already had an email message from my friend with the screen name that ends in 92.
I FEEL SO BAD U LEAV ING I WISH U CAN STAY I WISH U COME BACK SAFLY HAVE A NICE TRIP WRITEBACK SOON
Soon after I replied, I heard from him again.
so it does not matter if u leave as long as u come back...but i in joyed having u as a teacher me and the kids are going to miss u xoxoxoxo
Do you see why I love them?

FRIDAY, JANUARY 18, 2002
I'm expecting my friend Pat K. to arrive any minute. She is my packer par excellence. Last year at this time I spent about an hour trying to fit my rolled up clothes into a softsided suitcase. There was no way! Pat came over to say goodbye and asked if she could help. Help? Oh yes, said I.
Does that woman have a spacial eye. Of course, her favorite leisure-time activity is doing mammoth million-piece jigsaw puzzles. It was amazing to watch her in action. By the time she finished, every piece of clothing was nestled in my suitcase without an inch to spare. So now she has an annual job. Lucky Pat!
Things are coming along but you know how it is. While working on one task, your mind is full of nine more that need to be done. It just feels like 6:30 AM Sunday is coming up pretty quickly.
Pat's not just coming over to pack; she's going to stay for supper and maybe we'll watch a video. That means I better get off the computer and keep pluggin' along.
Well, it's now after midnight. Pat performed her magic, and everything is totally packed into three fairly small softsided suitcases plus one overnight bag for the train. Amazing! I remember a couple on the train last year who had 13 suitcases for their 3 week journey. Now, I have to say that Ed just came upstairs and grunted pretty loudly as he lifted one of my bags. I guess small is in the eye of the beholder, not in the arm muscles of the carrier!
Ed treated us to a sumptuous dinner. He brought home three trays of assorted sushi and a huge salad with marinated mushrooms, artichokes, black olives, onion, mandarin oranges and hardboiled eggs. All of this came from a local supermarket that has sushi chefs working in the store. Pat and I also shared a twice-baked potato that he'd bought at another grocery store this morning. What a feast!
After dinner, Pat's daughter--my goddess daughter--Emily and her boyfriend Jason came over to visit. It was the first time Ed and Jason had met and they got along famously. In this picture, Ed has just showed them his clock that keeps perfect time through some kind of radio waves from Washington, DC. Jason and Emily were changing their electronic communications devices to the "proper" time. They kindly posed for another in my series of Emily-and-Jason portraits. Aren't they handsome?
After the visit, Ed went for his nightly walk and Pat and I watched a foreign film called "Silence". It was about a 10 year old blind boy whose hearing is exceptionally sensitive to the music of the world around him. We spent a good deal of time trying to figure out where it was made. The blurb on the video case didn't say, but we finally agreed that it must be filmed in some country like Uzbekistan. An excellent film.
It's almost 1 AM and I am ready to hit the hay. My second to last night sleeping in my own wonderful bed. Every minute is precious now.

SATURDAY, JANUARY 19, 2002
It's earlier than I usually put up my daily journal entry, but I'm ready to pack my laptop for tomorrow's trip. As trains do not yet have internet access--I hope they never do!--I won't be back online until Wednesday, January 23. And then I'll be in San Francisco instead of Detroit. Get ready to see flowers blooming, green grass and lots of rain! So far this year, the Northern California rainy season has been outdoing itself. But I don't care; I have a good red silk teflon-coated poncho and my scooter handles rain like a duck. Nothing much keeps me down.
There are two ways you can travel along with me if you'd like. The first is to click on the Amtrak site and look at the itinerary of the California Zephyr--Train #5--going from Chicago to Emeryville, California. By the way, Emeryville is on the East Bay side of the Bay Bridge. The second is to check out my journal entries from January 8-9, 2001. Same trip one year earlier.
I'm due to arrive in Emeryville at 6:10 PM Pacific Time on Tuesday, January 22--but if you know Amtrak, you know that doesn't tell you much about when I'll really get in! My friend Scott will be there at the station to pick me up and take me to his and Phil's condo in the City, where I'll be staying until February 1 or 3. Then I'll move into the lovely "tiny urban cottage" in the Mission District that Marci and Evan let me rent every winter.
See you out west!

TUESDAY, JANUARY 22, 2002
I hadn't planned on writing in my journal while on the train, but this seems like a good time. We're stopped out in the middle of the Nevada desert and I have no idea how long we might be here. Apparently there's a broken rail ahead of us and the maintanence crew has just arrived to see what to do. According to the conductor, either they'll repair the rail or "walk us through it", whatever that means. No problem. I'm just grateful that they discovered it ahead of time. I've seen a derailment up close and would just as soon not experience it firsthand.
It's now 10 AM and we've been dealing with this situation for about two hours. For an hour of that time we were creeping along for no known reason, not known to the passengers anyway. Then the conductor came over the PA and said we were going slowly because one of the signals up ahead was flashing red instead of green and they didn't know why. So, to play it safe, he was going slowly in order to check every signal as we came to it. I've been on trains where messed up signals were due to computer error. Not this time, though. That signal knew what it was saying and I'm sure glad the conductor chose to listen.
This trip on the California Zephyr has been perfect. Beautiful clear sunny skies during the day and bright starlit half-moon skies at night. Manuel, my sleeping car attendant, has been an absolute delight. This is the first time I've taken advantage of one of the perks of being disabled on an Amtrak long distance train--having my meals delivered to my compartment. Believe me, climbing those steep stairs and making my way through the upper level sleeping car into the dining car has always been a challenge--a pretty frightening challenge with the extreme side to side motion of a train sometimes going full speed. It's been a relief not to worry about falling on my face three times a day.
Anyway, Manuel has graciously brought me every meal. What a treat to sit here listening to Tommy Flanagan play the piano through my Sony CD Walkman, look at beautiful sights out my window and enjoy hot, tasty food...all at the same time! Some form of heaven, I'd say.
Let me tell you a little about Manuel. For 18 years he worked as a hospitial technician in the field of Nuclear Medicine. After awhile he simply burned out. Too much sadness and death, he said. Through a strange sequence of events, he heard about Amtrak and the job of being a Sleeping Car Attendant. He's been doing it for three years and loves it. Funniest part is that he had never even been on an Amtrak train when he applied for the position, and now he rides the rails six days in a row, with the possibility of being called back on duty after only 48 hours off! His obvious compassion and years of experience dealing with persons who were under the most severe stress--a possible diagnosis of cancer--has given him all that he needs to make travelers, able bodied and differently abled, feel right at home.
My major concern about taking meals in my compartment was that I would not meet anyone on my trip. But that has not proven to be true. And Manuel hasn't been my only new friend. On Sunday night, I saw a man and woman in the hall outside my compartment--I generally keep my door open and read in my comfortable scooter seat--and the woman was carrying a baby. I asked to see her. Well, that young family--Dan, Sarah, 3 month-old Stormy Jo, 5 year-old Madison and 6 year-old Savannah--became my dearest friends. Until they got off the next morning in Denver, the girls and baby and parents were in and out of my compartment like we were next door neighbors. Such fun! We intend to stay in touch by email.
Manuel just came by and said the conductor says it'll probably be another 20 minutes. It's now 10:45 AM. He said they are going to tie the rail and walk us through it. So that's what that means. If it works, they'll fix the rail after we pass by. Manuel also laughed and said, "I came down to tell you that you were right!"
Yesterday when we were running early, he'd said how nice it would be to get into Oakland on time and get a good dinner before going to bed early. He has to be back onboard by 7:30 AM to work the return trip to Chicago. I laughed and said, "Don't say that! We're not there yet." I've taken too many trains to count my chickens before they hatch. If you remember last April's trip home, we ended up spending 10 hours in Denver because of a freight train derailment ahead. That's what I mean about being happy our conductor listened to the signal's warning.
I have no idea how I will show even a sampling of all the pictures I've already taken on this trip. They're downloaded but it will be a real project to resize, compress and create a web page for each one. My guess is that it will be an ongoing activity once I'm settled in at Scott and Phil's. Of course, my social schedule is already pretty full so I'll just have to take it day by day. Maybe I'll do a little work on the photos now, before we get going again.
Well, it's now 1:20 PM. We did get started...for awhile at least. But now we're crawling along again. Another red signal light ahead. Not only that, this crew (conductor and engineer) are only allowed to work for 8 or 10 hours at a stretch. Their time is almost up so we have to stop anyway for their replacements to be driven across the desert from Sparks, NV. I haven't a clue when we might actually arrive in Emeryville, CA--poor Scott and Phil!--but my guess is it will be sometime this week ;~)
The Universe doesn't stick to timetables anyway. Because of our delay, I've made a new friend. Sheryl and her mate have the room down the hall from me, and we'd exchanged smiles but had not yet spoken. Not until around noon today, that is. Sheryl came to visit, saying she'd heard me say something about having a web site. Well, we sat and talked for over an hour. The core of our discussions was September 11 and what that has meant to us personally, to our communities, nation and world. There were enough places where we met and enough places where we saw things differently to make it a rich, thought-provoking, perspective-expanding sharing. She went off to lunch with a promise to return later. I hope she does. When one meets a person of integrity, tolerance and intelligence, one hour together just whets the appetite for more.
Every time I take the train, it offers surprise gifts. But I must not be impatient to arrive at my destination. Getting there is the thing.
Manuel just popped in to bring me a bowl of peaches shortcake. He updated my information. Apparently the new crew arrived and are working, but the problem is that now we're so far off schedule that every other train--freight or passenger--has priority to the tracks. After all, it's their scheduled time to use them. We've been stopped here for so long because there is a freight train that is 9000 feet long using the tracks right now!
Ah well, I'm happy. I've got a comfortable room, my laptop, my book--Barbara Kingsolver's most recent novel, Prodigal Summer--lovely views of the desert out each window, and my CD player. What more could I ask?

WEDNESDAY, JANUARY 23, 2002
Greetings from sunny, green San Francisco! I actually got here after all of yesterday's adventures--five and a half hours late but none the worse for wear. My sweet friend Phil picked me up with a welcoming smile at the Emeryville train station at 11:30 PM last night, collected my bags and drove me home to his and Scott's beautiful condo apartment in the heart of the city. He even made me a hot cup of tea and listened to my stories before going to bed. I was so keyed up I didn't fall asleep until 2:30 AM.
But I awoke at 8 AM feeling rested and ready for the day. And what a beautiful day it is! Bright blue skies without a cloud and that special SF sun that illuminates every angle of this city's unique buildings. Kushka the cat enjoyed the sun as much as I.
After a lovely shower--my first since Sunday morning--I got dressed rather warmly for this bright chilly day. Phil soon returned from the park with his dog Havah and little Star, whom they're dogsitting for Jamie and Dmitri. He and I then walk/scooted about four blocks to Kate's Kitchen for brunch. I had yummy cornmeal pumpkin pancakes and organic apple juice. Ah yes, now even my tummy knows it's back in San Francisco, the city of delectable foods.
Soon Scott will return home from his early morning Wednesday job, we'll visit for about an hour and then make our way over to Simply Supper. Remember Simply Supper? The free meal served at MCC (Metropolitan Community Church) in the Castro? Scott and I volunteer there every Wednesday afternoon; this will be my third winter. I can't wait to see my friends again!
It's going to be a challenge to organize and put up the photos I took on the train. My life here is quite active so finding computer time is not going to be easy, but I know you'll be patient with me. It's good to be back with you, dear reader friends. By the way, be sure to check out yesterday's journal entry. I wrote it on the train during our many unplanned stops.
Actually I'm feeling a bit weary right now. I think I'll take a little lie-down before Scott gets home.

THURSDAY, JANUARY 24, 2002
It's late but I can't go to bed without taking you on some of today's adventures. Such a beautiful day! And I'm glad I used it well because they're forecasting a rain storm coming through over the weekend. This is the rainy season, after all.
I had two dates today: lunch with Dorothy, and dinner with Jeff, Scott and Phil. This morning's scoot over to the Dolores Park Cafe to meet Dorothy reminded me of why I love this city. Sidewalk displays of fresh flowers, the MUNI noisily making its way up Church Street toward Market, Spanish-influenced buildings like Everett Middle School, charming side streets and San Francisco's recognizable Victorian houses. And once at the cafe, the most welcome sight was my friend's smiling face.
As it happened, the cafe had no empty tables, so Dorothy and I walk/scooted down 18th Street toward Valencia. On the way we passed the magnificently-muralled Women's Building where I was heartened to see assorted peace posters in the windows. We ended up at the Slanted Door, the city's top-rated Vietnamese restaurant. I soon found out why. I had the most amazing caramelized prawns with garlic and onions, rice, and Dorothy and I shared an order of the best spinach I've ever tasted.
After lunch we walk/scooted up Valencia where Dorothy took this picture of me. Of course, we couldn't go by Modern Times Bookstore without stopping in for a look around. After Dorothy had bought two of Mary Oliver poetry books and I'd gotten Eddie a present, we continued on our way. I dropped Dorothy off at her street and decided to scoot through Dolores Park on the way home.
I was drawn to enter a palm tree grove that I've seen for years but had never before explored. What a magic place with its canopy of palms overhead and views of 20th Street peeking through the fronds. I then scooted up to a picnic table, sat down and called my sweetie on my cell phone. From where I sat, I could see the green of the park and Mission High School in the distance.
Once back at Scott and Phil's, I intended to start working on today's journal entry, but my bed beckoned. One good nap later, Jeff was buzzing at the front door and Phil and Scott had returned home from work.
These three fellows mean a lot to me. They were among the first persons I met in San Francisco back in 1992 when I came out to visit Joel, my "heart friend and train buddy." I was grateful they were willing to pose for this automatic timed picture of the four of us together.
We walk/scooted a few blocks away to a wonderful Indian restaurant where we enjoyed samosas, chana masala, a special kind of nan bread, a chicken (for them) and a fish curry dish with rice, sweet lassi (yoghurt drink) for me and a mango lassi for Phil. You see why I seem so oral when I get to San Francisco! The food is consistently spectacular.
Well, we enjoyed not only food, but rich conversation at the restaurant, and Jeff's piano playing and some group singing back at the apartment. What a pleasant evening.
I'm not even going to say what time it is, but one thing is for sure: as soon as this entry gets put up on my site I'm going right to bed.

©2001-2002 Patricia Lay-Dorsey. Please use with attribution.
---
Windchime Walker's current journal
Windchime Walker's home page