Windchime Walker's Journal 37 Archive
2/25-3/25/03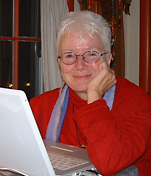 To read previous journal entries, please go to: Journal 1 archive 2/25-3/24/00, Journal 2 archive 3/25-4/24/00, Journal 3 archive 4/25-5/24/00, Journal 4 archive 5/25-6/24/00, Journal 5 archive 6/25-7/24/00, Journal 6 archive 7/25-8/24/00, Journal7 archive 8/25-9/24/00, Journal 8 archive 9/25-10/24/00, Journal 9 archive 10/25-11/24/00, Journal 10 archive 11/25-12/24/00, Journal 11 archive 12/25/00-1/24/01, Journal 12 archive 1/25-2/24/01, Journal 13 archive 2/25-3/24/01, Journal 14 archive 3/25-4/24/01, Journal 15 archive 4/25-5/24/01, Journal 16 archive 5/25-6/24/01, Journal 17 archive 6/25-7/24/01, Journal 18 archive 7/25-8/24/01, Journal 19 archive 8/25-9/24/01, Journal 20 archive 9/25-10/24/01, Journal 21 archive 10/25-11/24/01, Journal 22 archive 11/25-12/24/01, Journal 23 archive 12/25/01-1/24/02, Journal 24 archive 1/25-2/24/02, Journal 25 archive 2/25-3/24/02, Journal 26 archive 3/25-4/24/02, Journal 27 archive 4/25-5/24/02, Journal 28 archive 5/25-6/24/02, Journal 29 archive 6/25-7/24/02, Journal 30 archive 7/25-8/24/02, Journal 31 archive 8/25-9/24/02,Journal 32 archive 9/25-10/24/02, Journal 33 archive 10/25-11/24/02, Journal 34 archive 11/25-12/24/02, Journal 35 archive 12/25/02-1/24/03, Journal 36 archive 1/25-2/24/03, Journal 37 archive 2/25-3/25/03, Journal 38 archive 3/26-4/24/03, Journal 39 archive 4/25-5/24/03, Journal 40 archive 5/25-6-24/03, Journal 41 archive 6/25-7/24/03, Journal 42 archive 7/25-8/24/03, Journal 43 archive 8/25-9/24/03, Journal 44 archive 9/25-10/24/03, Journal 45 archive 10/25-11/24/03, Journal 46 archive 11/25-12/24/03, Journal 47 archive 12/25/03-1/24/04, Journal 48 archive 1/25-2/24/04, Journal 49 archive 2/25-3/24/04, Journal 50 archive 3/25-4/24/04, Journal 51 archive 4/25-5/24/04, Journal 52 archive 5/25-6/24/04, Journal 53 archive 6/25-7/24/04, Journal 54 archive 7/25-8/24/04, Journal 55 archive 8/25-9/24/04, Journal 56 archive 9/25-10/24/04, Journal 57 archive 10/25-11/24/04, Journal 58 archive 11/25-12/24/04, Journal 59 archive 12/25/04-1/24/05, Journal 60 archive 1/25-2/24/05, Journal 61 archive 2/25-3/24/05, Journal 62 archive 3/25-4/24/05, Journal 63 archive 4/25-5/24/05, Journal 64 archive 5/25-6/24/05, Journal 65 archive 6/25-7/24/05, Journal 66 archive 7/25-8/24/05, Journal 67 archive 8/25-9/24/05, Journal 68 archive 9/25-10/24/05, Journal 69 archive 10/25-11/24/05, Journal 70 archive 11/25-12/24/05, Journal 71 archive 12/25/05-1/24/06, Journal 72 archive 1/25-2/24/06

To read my current journal, please go to: windchime walker's journal
*Now that I have a digital camera, journal entries may be linked to related photos. To access the photos, simply click on the text printed in color.The easiest way to navigate going back and forth between photo links and journal text is to click on your "back" button at the left of your tool bar.

TUESDAY, FEBRUARY 25, 2003
Today is the third anniversary of my keeping an online journal. When I wrote my first entry on February 25, 2000, my web site had been up and running for a year. If someone had told me then that I'd still be a daily online journal writer three years later, I probably would have been surprised. But keeping a journal was not new to me; I'd been a regular journal writer for years. The handwritten, private kind, that is.
Today I re-read portions of a journal from 1976. One should read old journals every so often if for no other reason than to keep one humble. How anyone who weighed 98 lbs. could call herself "fat" and always be talking about going on a diet is beyond me, but there she was in black-and-white. I'm sorry but she seems like a twerp to me now! No mention of any world outside her own day-to-day existence. OK, so she sat on the board of a children's social agency in Detroit, but most of her attention was consumed by the neighborhood kids who hung out at her house, illness and divorce in her and her husband's families, her long distance biking, the meals she cooked for her husband, her weight, a bicentennial rug she and her husband had designed and the neighborhood kids were helping them hook, her cat Puck's kittens, her painting classes and whether or not she was accepted into the Michigan Watercolor Society annual exhibit, her happiness with the ultra-conservative Catholic church she attended (YIKES!!!). Oh, it just went on and on.
Will I look back on today's journals in 27 years and feel this uncomfortable with them? I wonder.

WEDNESDAY, FEBRUARY 26, 2003
On this cold February day I marched on Washington, DC without even putting on my coat! I--and at least 500,000 other individuals--took part in the Win Without War-sponsored Virtual March on Washington, DC to protest war against Iraq. Each of us had filled out a form at MoveOn.org with our names, home addresses, email addresses, hours of availability, and the statement we wanted to make to our senators and the president opposing the war on Iraq. We then received an email that assigned us a specific time to make our phone calls, a copy of our statement, and the phone numbers of our two senators and the White House comment line. My time was 3:45 PM EST and the statement I'd composed was:
"War never solves anything, it only brings suffering and death to innocent persons, lifelong guilt and despair in those who are forced to kill others, destruction to the earth, air, water and species of the region, and political instability that leads to utter chaos or imperialistic domination. To attack Iraq, a country where 50% of the population is under the age of 15, in order to get one tin-pot dictator whom the US helped create, is cruel beyond words. Please don't let it happen."
I started making my calls at 3:45 PM on the dot (you know how obsessive I can be). My first 10-20 tries turned up "All circuits are busy" messages, so when a real live person actually answered, I was taken aback. It was my friend Katherine, Senator Debbie Stabenow's assistant. After my visit to the Senator's office in September--to express my opposition to a war on Iraq, I might add--Katherine and I have been on a first name basis. Of course, it probably doesn't hurt that I also took a picture of her that day to put up on my web journal, and that I frequently call to ask where the Senator is standing on certain issues. All I have to say is, "Hi Katherine! It's Patricia" to hear her warm response, "Hi Patricia! How're you doing?" And so I did today. She patiently listened to my message, and when I asked if she'd been getting a lot of calls today, she laughed and said, "Over 1000, I'd say!" Another 20-25 "Circuits busy" messages and then I was connected to Senator Carl Levin's office. I made my statement to his assistant and when I asked how many calls they had received today, she answered, "A couple thousand!" I never did get through to the White House or to the Majority and Minority leaders' and whips' offices. By 4 PM I gave up trying.
What a success! Isn't the internet an amazing tool for activism? It just takes organizers like Win Without War and MoveOn.org who know how to use it. Here's an interesting article from the Oakland Tribune that describes MoveOn.org, a home-based group of politically aware, internet-savy individuals who are really making a difference.
When I think of persons who are making a difference, Grace Lee Boggs comes to mind. This 87 year-old Detroit community activist has been in the struggle for justice, peace, equality and communal responsiblity for more decades than I've been alive. Whether working for civil rights, labor, peace, cultural diversity and identity, environmental concerns, the youth, creative expressions like poetry and mural-painting, urban gardening or simply modelling how to be an individual of conviction and love, Grace has never slowed down. She is the founder with her late husband, James Boggs, of the Boggs Center, sponsors Detroit Summer, and is the visionary at the heart of Adamah, an inspiring plan to revitalize post-industrial Detroit. Somehow Grace manages to balance action with reflection and writes prolifically. In addition to her books and speeches, Grace writes a weekly column in the Michigan Citizen newspaper. Her most recent column, A New "We the People" touched me deeply. Whenever I've spent time with Grace, either in person or through her writings, I come away feeling that as bad as things look on the surface, there are always seeds of hope. Some may be invisible to the eye, but others are already flourishing; you just need to know where to focus your sight. As it says on the Boggs Center web site home page, "Anger will get you only so far; beyond that you have to depend on Love."
Today I emailed Grace to let her know how much I value all that she brings to our world. This was her response:
Dear Pat: I thought you might be interested in this excerpt from an e-mail I just sent to a friend: "At the Dinner for Peace at the IBEW hall Sun, 2/23 Maryann Mahaffey's report on the growing Cities for Peace Movement strengthened my conviction that the anti-war movement as a new "We the People" movement contains enormous potential for creating a dual power structure to address all the most urgent issues of our time: rebuilding cities, communities, schools, health etc. ( During the 1980s city councils began making municipal foreign policy - Michael Shuman wrote a book on this). As different groups (unions, health workers, students, teachers etc.) join the anti-war movement, they should be encouraged to hold joint teach-ins that explore issues related not only to the war but to the peace(education, Work, Health, Media etc.) - and thereby become forms of dual power.This is the kind of visionary thinking we ought to be encouraging both among anti-war activists and among labor activists, teacher activists, student activists, et al."
This is why I call Grace Lee Boggs one of our National Treasures. May she live forever!

THURSDAY, FEBRUARY 27, 2003
Yesterday's partially-sore throat turned into a serious sore throat during the night. When Ed came upstairs to say good morning, I was surprised to find no voice with which to reply. Fortunately I'd called Susan last night to warn her that I probably wouldn't be at school today. If I'd waited until today, I wouldn't have been able to call at all. As the day wore on I got back a semblance of a voice but didn't push it. Rest, rest, rest.
But that didn't mean I couldn't work at my computer. Thank goodness I didn't need my voice for that. So I spent much of the afternoon and evening creating a new web page. I call it "Attitudinal Activism: or how to think like an activist." It contains my reflections on what it means to question authority and use critical analysis to examine issues and determine your own views. I then tell the story of how I became an activist myself. I must say I feel like I've stripped myself pretty bare, but it felt integral to the story to do so.
This subject was planted in my head by an invitation I received on Tuesday to be part of a panel discussion at a local reading of Lysistrata on Monday, March 3 (03/03/03). This is a worldwide theater event for peace that, at last count, is going to be presented in 800 cities in 49 countries . When I reflected on who might be in the audience in this politically conservative community in which I live, it occurred to me that listing a bunch of actions to take for peace might not be as helpful as offering ideas on how to come into an activist consciousness. Questioning authority does not come naturally to folks out here, any more than it did for me twenty years ago. Each of us has to start someplace.

FRIDAY, FEBRUARY 28, 2003
When we look at the times in which we live it's awfully easy to focus on those individuals and small groups of people whose choices are putting us and our precious planet at risk of death and destruction. Today I want to hold up an individual of courage and restraint who has taken a stand that will change his life forever. I am speaking of John Brady Kiesling, who yesterday resigned his US diplomatic post in Athens because of what he describes so eloquently as "our fervent pursuit of war with Iraq." But let Mr. Kiesling speak for himself.
http://truthout.org/docs_03/030103A.shtml
EDITOR'S NOTE: What follows is a letter of resignation written by John Brady Kiesling, a member of Bush's Foreign Service Corps and Political Counselor to the American embassy in Greece.Ý Kiesling has been a diplomat for twenty years, a civil servant to four Presidents.Ý The letter below, delivered to Secretary of State Colin Powell, is quite possibly the most eloquent statement of dissent thus far put forth regarding the issue of Iraq. - William Rivers Pitt, editor ofTruthout.org
..........................................................................
U.S. Diplomat John Brady Kiesling Letter of Resignation, to Secretary of State Colin L. Powell
ATHENS | Thursday 27 February 2003
Dear Mr. Secretary:
ÝÝÝÝ I am writing you to submit my resignation from the Foreign Service of the United States and from my position as Political Counselor in U.S. Embassy Athens, effective March 7. I do so with a heavy heart. The baggage of my upbringing included a felt obligation to give something back to my country. Service as a U.S. diplomat was a dream job. I was paid to understand foreign languages and cultures, to seek out diplomats, politicians, scholars and journalists, and to persuade them that U.S. interests and theirs fundamentally coincided. My faith in my country and its values was the most powerful weapon in my diplomatic arsenal.
ÝÝÝÝ It is inevitable that during twenty years with the State Department I would become more sophisticated and cynical about the narrow and selfish bureaucratic motives that sometimes shaped our policies. Human nature is what it is, and I was rewarded and promoted for understanding human nature. But until this Administration it had been possible to believe that by upholding the policies of my president I was also upholding the interests of the American people and the world. I believe it no longer.
ÝÝÝÝ The policies we are now asked to advance are incompatible not only with American values but also with American interests. Our fervent pursuit of war with Iraq is driving us to squander the international legitimacy that has been Americaís most potent weapon of both offense and defense since the days of Woodrow Wilson. We have begun to dismantle the largest and most effective web of international relationships the world has ever known. Our current course will bring instability and danger, not security.
ÝÝÝÝ The sacrifice of global interests to domestic politics and to bureaucratic self-interest is nothing new, and it is certainly not a uniquely American problem. Still, we have not seen such systematic distortion of intelligence, such systematic manipulation of American opinion, since the war in Vietnam. The September 11 tragedy left us stronger than before, rallying around us a vast international coalition to cooperate for the first time in a systematic way against the threat of terrorism. But rather than take credit for those successes and build on them, this Administration has chosen to make terrorism a domestic political tool, enlisting a scattered and largely defeated Al Qaeda as its bureaucratic ally. We spread disproportionate terror and confusion in the public mind, arbitrarily linking the unrelated problems of terrorism and Iraq. The result, and perhaps the motive, is to justify a vast misallocation of shrinking public wealth to the military and to weaken the safeguards that protect American citizens from the heavy hand of government. September 11 did not do as much damage to the fabric of American society as we seem determined to so to ourselves. Is the Russia of the late Romanovs really our model, a selfish, superstitious empire thrashing toward self-destruction in the name of a doomed status quo?
ÝÝÝÝ We should ask ourselves why we have failed to persuade more of the world that a war with Iraq is necessary. We have over the past two years done too much to assert to our world partners that narrow and mercenary U.S. interests override the cherished values of our partners. Even where our aims were not in question, our consistency is at issue. The model of Afghanistan is little comfort to allies wondering on what basis we plan to rebuild the Middle East, and in whose image and interests. Have we indeed become blind, as Russia is blind in Chechnya, as Israel is blind in the Occupied Territories, to our own advice, that overwhelming military power is not the answer to terrorism? After the shambles of post-war Iraq joins the shambles in Grozny and Ramallah, it will be a brave foreigner who forms ranks with Micronesia to follow where we lead.
ÝÝÝÝ We have a coalition still, a good one. The loyalty of many of our friends is impressive, a tribute to American moral capital built up over a century. But our closest allies are persuaded less that war is justified than that it would be perilous to allow the U.S. to drift into complete solipsism. Loyalty should be reciprocal. Why does our President condone the swaggering and contemptuous approach to our friends and allies this Administration is fostering, including among its most senior officials. Has ìoderint dum metuantî really become our motto?
ÝÝÝÝ I urge you to listen to Americaís friends around the world. Even here in Greece, purported hotbed of European anti-Americanism, we have more and closer friends than the American newspaper reader can possibly imagine. Even when they complain about American arrogance, Greeks know that the world is a difficult and dangerous place, and they want a strong international system, with the U.S. and EU in close partnership. When our friends are afraid of us rather than for us, it is time to worry. And now they are afraid. Who will tell them convincingly that the United States is as it was, a beacon of liberty, security, and justice for the planet?
ÝÝÝÝ Mr. Secretary, I have enormous respect for your character and ability. You have preserved more international credibility for us than our policy deserves, and salvaged something positive from the excesses of an ideological and self-serving Administration. But your loyalty to the President goes too far. We are straining beyond its limits an international system we built with such toil and treasure, a web of laws, treaties, organizations, and shared values that sets limits on our foes far more effectively than it ever constrained Americaís ability to defend its interests.
ÝÝÝÝ I am resigning because I have tried and failed to reconcile my conscience with my ability to represent the current U.S. Administration. I have confidence that our democratic process is ultimately self-correcting, and hope that in a small way I can contribute from outside to shaping policies that better serve the security and prosperity of the American people and the world we share.
Ý John Brady Kiesling

SATURDAY, MARCH 1, 2003
[Until I'm feeling better, I'll be posting the political emails I send out to my e-list each day. It's no fun to write or read about being sick.]

Subject: One less spoke in the wheels of war
Dear friends
So not everyone can be bought! That's what Washington found out today when Turkey's parliament nullified their earlier agreement to let the US use their soil for deployment of troops against Iraq. I doubt if Turkey's refusal will stop Bush & Company from pushing forward with their plans to attack Iraq, but it certainly makes them stop and think. I wonder how many countries will have to stand up to this bully and say "No!" before he and his buddies realize they are going to have to deal death and destruction on their own. The UK, Italy and Australia are on very shaky ground with 80% of their people opposed to this war. What if the US gave a war and no one came?
in peace & hope
Patricia
"That is what revolutions are about . They are about creating a new society in the places and spaces left vacant by the disintegration of the old, about evolving to a higher humanity, not higher buildings, about Love of one another and of the Earth, not Hate; about Hope, not despair; about saying YES to Life and NO to War, about becoming the change we want to see in the world." Grace Lee Boggs
***********************************
Published on Saturday, March 1, 2003 by Agence France Presse
http://www.commondreams.org/headlines03/0301-10.htm
"They did what?" blurted one State Department official
Turkey's Refusal Stuns US
by Matthew Lee
WASHINGTON -- US officials appeared stunned by the Turkish parliament's refusal Saturday to allow the deployment of 62Ý000 US troops for a possible war with Iraq.
After it became clear the vote had failed, one US official said the earlier State Department language was "no longer operative".
The officials, who had been prepared to hail the parliament's approval of the deployment based on initial reports that the vote had succeeded, expressed consternation when told that it had in fact been defeated.
"They did what?" blurted one State Department official.
That official and others declined to comment on the nullification of the close vote and were seeking clarification from the US embassy in Ankara as well as Turkish authorities.
"We are seeking clarification and waiting to see what the Turkish parliament's decision is," said Tara Rigler, a department spokesperson.
In Ankara, the embassy said US ties with Turkey would not be threatened by the vote, calling it democratic and one that would be respected by Washington.
Look elsewhere
"We respect this as a democratic result," embassy spokesperson Joseph Pennington said. "We will live with that. US ties with Turkey are not threatened in any way."
Washington had placed great importance on the vote and had lobbied the Turks relentlessly to approve the deployment, sweetening the pot by offering some $6bn in aid to the Muslim nation, where public opposition to a possible war with Iraq is overwhelming.
On Friday, the State Department said negotiations over the aid package were "substantially completed" and could not be revised much further, making clear Washington was losing patience with repeated delays in the vote.
"It's now up to Prime Minister (Abdullah) Gul and his cabinet to complete the Turkish political process," spokesperson Richard Boucher said.
He would not say whether Washington had set down a deadline for the vote, but a senior department official said if it was postponed any longer it would be in effect "too late" and would force troops now massing in the region to consider alternatives.
"If they wait longer than Saturday, we're going to have to look elsewhere," the official said.
After hearing the first incorrect reports on Saturday that the parliament had approved access for US troops, Washington was set to laud the move and praise the Turkish government for its courage, according to a reaction prepared by the State Department.
'No longer operative'
"We warmly welcome the decision of the Turkish parliament to permit US forces to enter Turkey for possible military operations towards Iraq," it said. "We applaud the courageous leadership of the Turkish government."
"This vote is a further sign of the strong strategic partnership between our countries and our joint commitment to ensure that the Iraqi regime complies with UN Security Council Resolution 1441 and eliminates its weapons of mass destruction.
"The United States and Turkey share a common vision of an Iraq free of all forms of oppression on the way to a free, peaceful and prosperous future in accordance with the principles of the UN charter," it said.
After it became clear the vote had failed, one US official said the earlier State Department language was "no longer operative".
The speaker of the Turkish parliament, Bulent Arinc, said the motion to allow the deployment had failed because it had not received the necessary majority of MPs present in the chamber.
Of the 533 MPs present for the vote, 264 supported the motion, 250 voted against it and 19 abstained, Arinc announced.
Copyright 2003 AFP

SUNDAY, MARCH 2, 2003
[We read words and words and words about this probable war, about those responsible for the coming horrors, about those who stand firm against it, about those who give in, about those who vacillate, all the whys, wherefores, whens. All words. Words to keep us from thinking about the people. The faces, the voices, the dreams, the fears, the wonder of the people who, through no fault of their own, are in harm's way. How I want to stay protected from their eyes, their smiles, their tears, even their laughter. And then someone like this man Elias creeps into my heart and lays it bare. And in so doing he brings me joy mixed with grief. Let this war be stopped! Let these courageous members of the Iraq Peace Team, the Human Shields, the Voices in the Wilderness, let their presence transform the reality. May the people of Iraq live in peace as they deserve. May the sanctions be lifted. May medicines and food come flooding into their country and may clean water and proper sewage control be restored to this country that has suffered so much for so long. May we have peace not war.]
-----Original Message-----
From: Elias Amidon [mailto:eliasamidon@earthlink.net]
Sent: February 14, 2003 10:36 AM
To: Iraq AA
Subject: Letter from the Road #12, Elias
LETTER FROM THE ROAD, IRAQ, 12
ELIAS AMIDON
12 FEBRUARY 2003
To End the Scourge of War
A wonderful thing happened this morning at our vigil in a field across from U.N. headquarters here in Baghdad. We've made an encampment there with an open-sided tent and several large banners that read LET THE INSPECTIONS CONTINUE and INSPECTIONS YES, INVASION NO and LET THERE BE PEACE ON EARTH. There are TV and newspaper crews from around the world who interview us each day
This morning while we were standing silently I read aloud the preamble to the U.N. Charter. "We the peoples of the United Nations determined to save succeeding generations from the scourge of warS" When I finished we stood silently again. After a few minutes a man came out of the U.N. compound anD crossed the road. He was a U.N. inspector. He approached us, rather shyly, and called out, "We, over there, just want to thank you all. You are a real encouragement to us. Your being here has greatly helped our morale. Well that's all. Thank you." And he turned and crossed back over the road. We applauded as he left.
There was something so human and generous about that particular encounter in a dusty field in Baghdad, with the tensions of the entire world bearing down on it. On each side of the road the people of the United Nations worked to end the scourge of war. We helped their morale, and they in turn helped ours. Even Hans Blix took part. At his news conference the other day he was asked if there was much support here for the continuation of the inspections. He said he believed there was, and described the "large demonstration at the airport" (ours) he saw upon his arrival. He said, "They had a banner saying 'Inspections Yes, Invasion No.' This is just what we want."
But like Rabia in her last letter, I begin to wonder what's the use of all these actions and appeals for peace. "Bush will have his war." It may come very soon. We are scheduled to leave in a week and the idea of leaving, as well as the idea of staying, fills us with dread. How can we save our own skins while the Iraqi people around us, and our fellow Peace Team members, remain facing such peril?
Of the 50 of us here, about 18 members of the Peace Team intend to stay. I've been asking them why they are staying. Their answers suggest they are moved by a force more powerful than fear and violence. Here are a few examples.
Lisa, a 32 year-old woman from Rwanda, now living in Toronto, told me, "This is the first time in my life I've settled down. Here in Baghdad I fit in at last. It's like my people in the refugee camps in Rwanda. We have to go home and get what's ours. We have to get what belongs to us. And what is that? That's the question. Here, in Baghdad, I've found what it is. It is the power I have. The power I have to say 'this is unacceptable.' It's like people say 'land mines are unacceptable.' How can you unaccept something that is there? You can. This is the power I have here. I won't stand for this war. I stand for something else. You have to position yourself in one way or another."
Mike, a Vietnam vet, said something similar: "You know, most things in life are defined for us. We fit into somebody else's definitions. The reasons for my staying here is something I can define myself. If I say my intention is for peace, it is. No one can say otherwise. I'm here to put my life where my truth is."
Or Cathy, a 50-year old Catholic Worker: "I don't want to be in the country that's dropping the bombs. And if I'm here and am killed under those bombs, what difference does it make if it's me or the Iraqis?" As she talks I feel her echo an early Christian ideal of self-sacrifice. I ask her if this is not her own "imitation of Christ." She answers plainly, "I try to live a surrendered life."
Or Cynthia, a 73-year old librarian from upstate New York: "I will stay because it's the place for me to be. You know, we are one family on earth, no matter what. The Iraqi part of my family is in danger now. I must be with them. If you ask anybody in the world what they would do if their family was in danger, they would say they'd want to go be with them. That's all I'm doing. I'm here to be with my family in their hour of danger. It's simple. You act because your conscience tells you to act. Anyway, I've already had my three score years and ten. Every day now is a bonus for me."
A full day has now passed since writing the last paragraph. Things have gotten very intense and busy. The press is paying a lot of attention to our actions and vigils ? we've held dozens of interviews. Everyone awaits the inspectors' report to the U.N. tonight. Some say the bombing could start in two days, others say not for another week, and a very few still say the war will be called off. There are more prayers, and deeper ones.
Last night Cardinal Roger Etchegaray, the special envoy from Pope John Paul II, celebrated Mass in St. Joseph's Cathedral here in Baghdad. During his homily he said the following:
Peace? Who doesn't talk about it today everywhere in the world without thinking about the huge threats that weigh on Iraq? Who does not desire peace? But how many among them think that peace is still possible? How many truly want it with all their weal? How many see in prayer something other than a refuge during hours of panic? Something other than a simple alibi from human engagement?
Today, tonight, here, we pray for peace in Iraq and in the entire Middle East. It is most certainly a test of faith and the harder for those of us who take seriously both prayer and peace. They go hand in hand.
*************************************************
LETTER FROM THE ROAD, 13, IRAQ
ELIAS AMIDON
16 FEBRUARY, BAGHDAD
The People Yes!
It is Sunday, the day after the massive international peace demonstrations. We here in Baghdad are so heartened by this historic event. Thank you world! It felt like a great prayer, a shout, an uprising sweeping across the land, a call for sanity against the insane accumulation of weapons and the war-making heritage of our species. The great historian Will Durant once calculated that in all of recorded history there have been only 29 years without war. And now, at last, the people are finding their power and linking arms across all that divides them and calling out to the politicians and the generals and the arms-dealers, "Stop this madness!"
Even here in Baghdad ? you should have seen it ? the first international peace march! We of the Iraq Peace Team began by hosting a large press conference, inviting all the other international delegations we knew of: "Bridges to Baghdad," "Human Shields," plus a large group of Okinawan musicians calling themselves "Weapons into Musical Instruments!" The hall was filled with TV and newspaper reporters, the Okinawans dressed in bright yellow and red, the Italians with their multi-colored flags, and Germans, Swedes, Spaniards, French, Slovaks, Poles, English, Irish, Americans, Canadians, Australians.
I began the briefing: "As we gather here this morning President George Bush, Secretary of Defense Donald Rumsfeld, and Secretary of State Colin Powell are still asleep in their beds in Washington, D.C. We have come here to trouble their sleep, to trouble their sleep with dreams of people around the world coming out of their homes and workplaces this day to say no to war and yes to peace. By the time these men wake up, people all over the Middle East, Russia, and Europe will be on the streets. In a few hours they will be joined by millions of people across the United States and Canada, and beyond. We few hundred internationals here are their representatives in Baghdad. Together we are millions! May our voices be heard!"
After the leaders of each group gave a statement and answered questions we poured out onto the street and took up our banners. We couldn't believe how big our procession had become ? it stretched back several blocks and soon was joined by Iraqi children and mothers, an Iraqi Benedictine monk and Islamic clerics. The police blocked off the main street and let us march down the middle. Iraqis came out of their homes and shops, looking surprised to see all these smiling foreigners marching with their huge banners in Arabic, English, Italian, and Japanese calling for peace. By the time we had gone a mile crowds had gathered on the sidewalks to see us. Th Okinawans were a great hit, chanting and singing with their huge red drums, spinning their drumsticks up into the air and leaping to catch them.
Then suddenly an Iraqi woman on the sidewalk started ululating in a high-pitched call. Another woman brought out a basket and began throwing bunches of candies up into the air over us. Another pulled blossoms from a basket of flowers and tossed them in front of us, and then embraced several of the women marchers. Further on, as we turned a corner, a larger crowd of men had gathered. Suddenly one of them started clapping, and another and another, until the whole crowd of Iraqis was applauding. It sounded like rain on a dry land, like something that would outlive all the distrust of the world.
We called out to them, "Asalaam aleikum!" (Peace be with you!) and several called back, "Wa Aleikum salaam, Iraqi!" (And to you peace, Iraqi!)
We proceeded up onto the Al Rasheed Bridge spanning the Tigris River. The bridge is a simple arc with low railings about a quarter of a mile in length. It commands a majestic view up and down the river. When we were all on the bridge our procession stopped and we spaced ourselves and our banners along one side. There we stood for a few moments in silence. The sun was shining and a light breeze billowed through the banners and peace flags.
Then the TV and newspaper teams caught up with us and the march ended with individual interviews with them and much good feeling. We joked, "Have you heard? They called the war off! If there can be a peace march in Baghdad there will be thousands of them around the world!"
Of course, they haven't called it off, at least not yet. We heard today the Americans have moved troops closer to the border. The Pentagon claims it will take Baghdad in a day, though the U.N. people here estimate they won't be able to come back to Baghdad for three to six months because of unstable conditions.
If war does come, will this great movement for peace by the people of the world have been in vain? Will we have lost? No, as the marchers chant in dozens of languages, "The people, united, will never be defeated." We are building new neural pathways for the human mind and the entire human project. It may take a little time, but once these landscapes of imagination have been opened they will not be closed again. We are using the threat of yet another war to collectively take a leap in human evolution. As a Carthusian monk once wrote, "The darkness of the future is the necessary space for the exercise of our liberty and our faith."

MONDAY, MARCH 3, 2003 (03-03-03)
Were you taught as I was, not to bring up two subjects in polite conversation: politics and religion? Were you encouraged to keep your opinions to yourself, especially if they differed from those being expressed around you? How many times did you hear your mother say, "If you can't say something nice, don't say anything at all?" And what did she mean by "nice"? Non-critical, pleasing, complimentary, even sweet?
Is it any wonder we live in a country full of persons who seem willing to follow the leader even if he leads them off a cliff?
I know that sounds harsh and we were not taught to be harsh; we were taught to be gentle, accommodating, bridge-builders not rabble-rousers. Especially women. We girls were taught to do what was "right" not what was true and just. We were taught to go along with the crowd, to fit in, not to make waves. In school we children were taught to admire generals and wartime presidents, not revolutionaries or "free thinkers."
These longheld attitudes come to mind today as I respond to what I see and hear around me. Many of my responses are small and seemingly insignificant; but they mean a lot to me. Especially when they show a non-traditional way of responding to what I view as inaccurate, mistaken or even dangerous.
In the old days if I were to receive a group email with which I disagreed, I would simply delete it. A lot of folks still do this. I do not. If I receive an email that flies in the face of all that I hold to be true and just, I take the time to reply to the sender. If it is from someone I do not know very well, I simply observe that we certainly see things very differently. I then ask them to remove my name from their group email list in the future. If the sender is a friend, I take the time to present my viewpoint and explain specifically what it was about the content of their email--even forwarded emails--that I objected to.
An example. Today I received copies of the same forwarded email from two different friends. The original had been sent by Dr. Helen Caldicott, a longtime nuclear disarmament proponent whose work I admire greatly. In it she urged readers to copy/paste a letter to the Pope urging--no, imploring--him to travel to Iraq and serve as a human shield to help prevent war. I had no problem with her idea but a lot of problems with how she expressed it. Instead of wasting my time fuming, I composed the following reply that I sent to the two friends who had sent me Dr. Caldicott's email:
I realize we are at the 11th hour and are trying our very best to avert war in any way we can, but I must respond to Dr. Helen Caldicott's appeal. She asks us to beg the Pope to travel to Baghdad and act as a human shield because he is, according to Dr. Caldicott's proposed letter, "the only person on Earth who can stop this war."
I cannot begin to tell you how this sentiment and her choice of words offends me. I've admired Helen Caldicott and her nuclear disarmament work for years and will continue to do so, but the letter she implores us to send to an ailing leader of a church that has shown little respect for women or for any semblance of consensus decision-making makes a bad thing worse. I do not mind asking Pope John Paul II to travel to Iraq and act as a human shield--that would be a real case of embodied prayer--but to say he is the ONLY person who can stop this war is not only inaccurate but a reversion to an antiquated Daddy-Save-Us mentality.
I believe our human family has grown beyond such subservient attitudes. Our means of working toward peace must be congruent with the vision of peace we hold dear, a vision of human persons who join in circles not pyramids to form an interconnected community of equals committed to protecting, enlivening, restoring all life on this planet we call our home.
I have revised Dr. Caldicott's suggested letter and will include that revision at the end of this email.
in pursuit of peace
Patricia
"...the most violent element in society is ignorance." Emma Goldman
************************************
Pope John Paul II
Apostolic Palace
00120 Vatican City State
Europe
Dear Pope John Paul II:
I write to you today out of a sense of great urgency. As you know the United States of America is on the verge of launching what may be one of the most cataclysmic wars in history using weapons of mass destruction upon the Iraqi people, fifty percent of whom are less than 15 years of age. Conservative estimates are that such a war will result in the death of 500,000 Iraqis.
You have come out against this proposed bloodshed and have sent your envoys to Baghdad and Washington, DC to talk with Saddam Hussein and George W. Bush in the attempt to avert a war. It is time for you to join with other religious and world leaders and take a personal stand for peace. Your physical presence in Baghdad would certainly help prevent the impending slaughter of hundreds of thousands of human beings, and force the international community of nations to identify and implement a truly peaceful resolution to this unprecedented, preemptive aggression.
I urge you to travel to Baghdad in the company of other religious and world leaders and to remain there until a peaceful solution to this crisis has been implemented. This "prayer of presence" is the most effective tool in your hands at this time. Please use it.
With hope,
(your name)
I then emailed my revised letter to the Pope.
In relation to my virus, it's making its way through, doing all that viruses do. [I'm a poet and I don't know it, but my feet show it--they're Longfellows]. I'm still a stay-at-home-girl but am beginning to feel more perky with each passing day. I was able to get wonderful women to take my place at tonight's Lysistrata reading/panel discussion, so that was good. I hope to go to school on Thursday but will wait and see. No swimming this week, though. That's for sure.
Ed has been a real champ as always, but I must admit he's been getting a little petulant about there having been no pictures in my online journal since a week ago Sunday. So today I have three--count em, three--pictures! One is of the frost on my bedroom window, another of my art journal open on the desk in front of that same window, and the third, a close-up of the painting I'd just finished making in that journal. All three are dedicated to my dearest Eddie, who helps me in ways large and small.

TUESDAY, MARCH 4, 2003
Such strange times. This morning I read an editorial by a writer I respect tremendously, William Rivers Pitt. It's title is "Arrest Me." In it he describes recent examples of persons being questioned, arrested and, in one case, deported for "crimes" as innocent as saying "George Bush is out of control" on an internet chat room. The man who made that statement, a former public defender from Sante Fe, New Mexico, was arrested for "threatening the President." As a public critic of the President myself, I wonder when a knock might come on my door.
Is this paranoia? In Oxford's dictionary, paranoia is defined as "1. Mental disorder in which a person has delusions of grandeur or persecution; 2. Abnormal tendency to mistrust." Well, what about a normal tendency to mistrust, or authentic concerns about being persecuted? What about a law-abiding man like Rabih Haddad, the Muslim cleric and global humanitarian who heard a knock on his door on December 14, 2001 and has not seen a day of freedom since? What about the countless Muslim men who have been "disappeared" in the US since September 11, not one of them with charges having been brought or any trial date set? The times they are achangin'.
Rather than waste my time stewing and fretting, I took steps today to be prepared "just in case." I cleaned out a lot of saved emails, particularly ones I had sent. I looked up and have memorized the telephone number of a lawyer in Detroit who works on just such cases as this. I decided which accessibility device I would use if I were taken "downtown." Actually Ed and I have been joking about such a knock on the door for some time now. If it does happen, you can be sure they'll be sorry they messed with me. Here I am, a 60 year-old disabled woman who has never broken a law in her life and has lived in the same house in a politically conservative community for over 30 years. Not to mention being a Raging Granny. Oh, wouldn't the press and media just love that!
It's almost surrealistic to be thinking and talking this way, like something out of a Class B spy novel. But I'd guess folks during the McCarthy era felt the same way. You never imagine your own government is going to be taken over by people like Bush, Cheney, Rumsfeld, Ashcroft, Perle, Libby, Wolfowicz, Abrams, Rice and Powell. But it has happened and those of us who see what is going on must not stop speaking our truth, no matter how they try to frighten us. Like Paul Revere galloping through towns and villages, we will gallop across the worldwide internet sounding the alarm to wake up and do something!
But I know and you know and people all over the world know that what is also spreading like wildfire in every land is an entity larger and more powerful than any power-hungry gang of men and one woman, it is the People. And the People have a voice, a shared vision and a strength never before seen on earth. As the Detroit activist Grace Lee Boggs puts it, "That is what revolutions are about. They are about creating a new society in the places and spaces left vacant by the disintegration of the old, about evolving to a higher humanity, not higher buildings, about Love of one another and of the Earth, not Hate; about Hope, not despair; about saying YES to Life and NO to War, about becoming the change we want to see in the world."

WEDNESDAY, MARCH 5, 2003
It feels SO GOOD to feel good again! I felt so good I even went swimming tonight. Oh, that was positively luscious! I felt very strong and had no problem doing my usual 30 lengths of the free style. And now I am relishing the feeling of being tired, in-my-muscles type tired. You can't beat it.
Tomorrow I plan to go to school and my regular readers know how I feel about that. A week away from Susan and the kids felt like major deprivation. There's nothing like being with children, especially during dark times like these. Their energy and life are contagious.
All it takes to appreciate being well is to have been sick, even for one short week.

THURSDAY, MARCH 6. 2003
"I like your pin."
"So do I."
"I don't want war in Iraq. My grandmother and aunts and uncles live there."
This was what I heard as I walked into class today wearing my coat with the "No War" pin on it. As I left school this afternoon, I passed a scarved mother with her daughter. The mother said, "I like your pin." When I replied, "I mean it with all my heart," she said, "So do we all."
What would it be like to have family in Iraq? ?Would that George W. Bush's mother and father lived there. If they did, would he be preparing to order more bombs and missiles dropped on Baghdad in the first 48 hours than his father dropped during the whole Gulf War in 1991? We should ask George Sr. and Mrs. Bush to become human shields. Now that would be an effective anti-war action!
Today I was able to give two of our most challenging youngsters one-on-one attention. What a difference it made! One boy who has never finished any project to my knowledge, actually wrote a haiku poem. His subject? Worms! It was good. The other youngster has been sent home and/or been suspended almost every day for the past two weeks. Today he wrote the first paragraphs of a story about his experiences at a dolphin tank in Philadelphia. Once I started asking him specific questions about what he had seen, heard, smelled, felt on that hot summer day, he came alive. What a good memory for details. And what a good writer. We had not a moment of trouble with him the entire 45 minutes. A first! And he was so pleased with himself and the note Susan gave him commending his behavior. I will work with him on a regular basis.
Then our dear friend Pat called late this afternoon and asked if she could bring us dinner--homemade spicy corn quesadillas. Ed was out for dinner with his buddies Jack and Bob, so Pat and I were able to have a good, long talk as we ate. She is planning to go to Israel with a peace group. They will be accompanying Palestinian children to and from school and offering whatever protection they can simply by their presence. It is a very dangerous undertaking and we discussed what that means to her as a single mother of a nineteen year old daughter. At the conclusion of our deep, heartfelt sharings, she expressed willingness to change her plans so the trip will be less risky. What a relief!
This was a truly wonderful day.

FRIDAY, MARCH 7, 2003
After reading two articles online this morning--"Afghan Prisoners Beaten to Death at US Military Interrogation Base", and "Indelible Image of Palestinian Fireman Killed by Shrapnel"--my teeth literally began to chatter. I can't recall ever before having had such a visceral reaction to something I had read. It made me ask myself, how does one stay informed during these dark days without losing it altogether? And I answered my own question by going right to my desk and getting out my watercolor paints. Color, form, composition, gesture and the magic of this fluid medium helped me come back to myself.
Sometimes I wonder what it would be like not to be as conscious of the world situation as I am. I know there are lots of Americans who still spend their days at the mall, in front of the TV, playing cards with friends, redecorating their homes, working out at the gym, going to cocktail parties where they talk about winter vacations and professional hockey and neighborhood gossip. It's just hard for me to imagine.
Why does what's happening in the world get under my skin and not theirs? I don't really know. Maybe part of it is that I refuse to watch any TV at all, so I'm not susceptible to advertisers or the superficial concerns that fill TV screens. Maybe it's that I don't use any substances to blunt my edges: no alcohol, prescription drugs, or even caffeine. Maybe it's just my good fortune to have spent so much time over the years with different kinds of people: African-Americans in inner city Detroit, the homeless in San Francisco, refugees seeking asylum from around the world, lesbian/gay/bisexual/transgender women and men, Muslim children and adults of Arab and South Asian descent, the women of Canada. So many individuals who have welcomed me into their hearts and taught me things I could never have learned without their help.
Once you wake up, there's no going back to sleep. And as hard as it is, I wouldn't want to live any other way.

SATURDAY, MARCH 8, 2003, INTERNATIONAL WOMEN'S DAY
I can remember other International Women's Days when I worked hard to find or help create a fitting celebration of the day. In 1996 I took BART into San Francisco from the East Bay where I had a sublet apartment, in order to attend a benefit at the Women's Building for women in prison. The evening was filled with song, poetry, dance and speeches, one by Angela Davis who was there with her mother. In 2001 and 2002, I was on the planning committee and helped organize San Francisco's celebration of the Global Women's Strike Day. Last year we staged a march through town where we stopped and had speak-outs at the Welfare Office, Bank of America, City Hall, McDonalds and the Federal Building. Chandra and I were in charge of the music and led folks in singing some Raging Grannies songs. Don't they say life always gives you hints of what's next? Before I started spending the winters in San Francisco, I used to vend my women's art/ritual boxes and Sacred Stones at daylong celebrations of International Women's Day out at a union hall in Dearborn, and more recently at the First Unitarian Universalist Church on Cass in Detroit. When we were at the UU Church, our celebration included a concert that evening at the Detroit Women's Coffee House downstairs. And then there were all those years when I was totally clueless about the meaning of March 8. It's hard to imagine that now.
This year the women came to me! It just happened that today was the second Saturday of the month...the Raging Grannies meeting/rehearsal here at my house. What a perfect way to celebrate International Women's Day.
Just being in the presence of these women of experience, social conscience, commitment, humor, sensitivity and willingness to do all they can to work for peace and justice in our world gave me strength and rejuvenated my flagging spirit. No matter what governmental "leaders" do or don't do, I know there are women like this the world over, women who are bringing to birth a new way of living together and reverencing our home, the earth, women who hold at the forefront of their consciousness those who will come after us.
We had a powerful discussion today, one in which each woman shared her vision of peace and how she attempts to enact it in her life. That might sound like an airy-fairy topic, but, believe me, it showed up the differences in our circle and gave us an opportunity to do what we ask our world leaders to do...speak your truth, listen to one another and find new ways of living with the uniqueness of each.
And of course we sang. We ARE the Raging Grannies, after all. We practised/revised songs that we plan to sing at upcoming events, in addition to learning two new songs created by our resident songwriter, GranMotoko. In my opinion, she has just written the song of an era. It is sung to the tune of "American the Beautiful" and goes like this:
1.
O beautiful for bomb-free skies
For ample waves of grain
How can we on defenceless lands
Our bombs and terror rain?
America, America, oh how we weep for thee
Bemoan the loss of siblinghood
Across both land and sea
2.
O beautiful for immigrants
Who gave here of their best
Who built our future, found their homes
Across the wilderness
America, America, oh how we weep for thee
For once you stood for principles
That we all might be free
3.
O beautiful heroic brave
Like those who ne'er came back
As up the Twin Towers steps they trod
After that grim attack
America, America, oh how we weep for thee
How can we now civilians kill
And the aggressor be
4.
O beautiful for wise ones' dreams
For Sanger, Tubman, King
Who saw a vision through the years
Of great awakening
America, America, oh how we hope for thee
Restore the sense of siblinghood
Across both land and sea

SUNDAY, MARCH 9, 2003, ED'S BIRTHDAY
Ed says that today was a perfect birthday. We met our nephew Joe, his wife Cheryl and their four year-old son Alex for brunch to celebrate. They are in town for a few weeks to get help for Alex at a Detroit area speech clinic. Joe grew up here but has lived out of state for years. His Dad, Ed's brother, is a pediatrician in Detroit's northern suburbs and recommended this speech clinic for Alex. Joe was able to arrange everything by email and phone calls from Rome, where he, Cheryl and Alex have been living for the past two years. They'll be returning to the States in May and I sense they're looking forward to being home again. You can be sure the grandparents on both sides are happy.
Ed had never before met little Alex and was utterly enchanted by him, as was everyone in the restaurant. As Ed said afterwards, "He is bewitching." I particularly enjoyed seeing what a strong, independent spirit he has. Alex knows who he is and what he will do and what he won't, and Joe and Cheryl encourage him to be his own person. They are excellent parents.
They brought me a peace flag from Rome. What an appropriate gift! These rainbow-colored flags with "Pace" printed on them were the symbol of Rome's two million-strong anti-war march on February 15. Joe and Cheryl said you still see the flags hanging out of windows everywhere you go. Alex liked it too. And as you can see, he is also very fond of grapes!
I took a family portrait which is a little blurry but certainly shows the love between them. And here is the Birthday Boy with his nephew Joe. It really was a special day.

MONDAY, MARCH 10, 2003
The Raging Grannies and I spent the day at a teach-in at Oakland University in Rochester, Michigan. I'd been asked to speak about my journey to activism and couldn't imagine doing it without the Grannies at my side. Even though a number of them hadn't heard about it until two days ago, we still had a dozen Grannies show up to sing and offer support! What a wonderful gaggle of committed women.
It was a long day. The teach-in started at 9 AM and was scheduled to end at 3 PM. It actually went on past 4 PM. It was called "War With Iraq: A Dialogue", and students were invited to stop in anytime during the day. I'd guess 400 students showed up at one time or another. The teach-in was a mix of presentations, question and answer periods, and panel discussions. Most of it was quite academic, leaning heavily toward historical and ethical perspectives. But Hasan Nawash, a Palestinian poet and activist, read his poetry, and the Raging Grannies sang, so it wasn't all "head" stuff.
I found the students' questions and comments most enlightening, but I sometimes felt the panel members--most of them professors--didn't really address the students' concerns. Instead they would use the question or comment as an opportunity to offer more information. Maybe this is the nature of the beast. It's been many decades since I was in college, and perhaps I'm forgetting how academically oriented everything tends to be. Of course, it is academia! But I felt the students' worries about how to process what they were hearing at home and in the media were glossed over. In one case a student who expressed her opinion that we should all "get behind the president and support the troops" if the US attacks Iraq, that "an America divided will fall" was practically demolished by two very informed, articulate panel members. I suspect many of the students shared her sentiments but did not dare express them for fear of being intellectually steamrolled by the "experts."
As for the Raging Grannies' part of the program, it went wonderfully. After hearing a trillion words--many of them describing terribly sad situations and possibilities--the students and the Grannies were ready for a change. I introduced our group and said that although we have many humorous, satirical songs, the song that reflects what we're feeling right now is GranMotoko's new version of "America the Beautiful". We then sang "America We Weep For Thee." Next I did as the organizers had asked and shared the story of how I became not just an activist, but a creative activist. We sang a few of our more satirical songs--which the students adored--and I opened the floor to questions/comments/sharings. Two students shared how much it meant to them to see and hear us sing. One young activist named Scott said, "You give us hope." Then Lindsay, the president of the OU Political Union, asked if we had suggestions about what kind of creative activism the students might do. I suggested using all the different forms of creative expression that the students already engage in, like drama, visual art, poetry, music, dance. One example I mentioned was writing rap songs. I laughed and said that the Grannies might not know how to do rap, but you students certainly do! And not just rap, but street theater and giant puppets too. A few of our Grannies also gave suggestions. After their questions had been answered, I invited Motoko to share her story. Remember, it was Motoko who was in the US during Pearl Harbor and then in Japan when the US dropped the atom bombs on Hiroshima and Nagasaki. She says,"I will do everything in my power to stop wars of any kind." She told how she had been marching at a peace rally on January 19 in front of the Federal Building in Detroit, getting very tired of chanting "No blood for oil" and "This is how democracy looks," when she looked off to the side and saw a group of older women dressed in outrageous hats and aprons, singing funny, satirical songs. She said she knew in an instant this was where she belonged. And aren't we glad to have her! We finished by teaching the students Motoko's two rounds--"Are You Sleeping?" and "No to War"--and got the whole room singing it in parts.
At the end of the day, Scott came over to talk to me, as did Lindsay. We hatched the idea of their joining us at our next Grannies' meeting to brainstorm ideas about collaborative projects the Grannies and Oakland University students could do together. I am VERY excited by this idea! What could be more healing to our planet than forging intergenerational connections for peace. Besides, Scott said he wants to write a rap song for the Grannies and I can't wait to hear that!

TUESDAY, MARCH 11, 2003
A reply I sent to a friend's email in which she despaired of Bush's relentless push to attack Iraq no matter how strong the protests worldwide:
You ask "I just wonder what you think about how to bring an abrupt halt to this." I wish I had The Answer to that profound question. All I can say is how I manage to keep putting one foot in front of the other (metaphorically speaking) for peace.
I try not to focus on how others will choose to act or not act upon my suggestions/words/songs/protests, but rather keep my eyes on the step itself. Is it my step I'm taking or someone else's? If it is mine, do I do it because I think I should or because I must? Do I gauge its success by how someone else responds to it, or is success measured by how I feel within myself as I do or say or write or sing it? Is the step I am taking congruent with the outcome I desire, the vision I hold? Even if those in "power" ignore what I do, can I say to myself that my action serves to benefit the earth and its people/species/water/air/land? Am I doing all I can at this time...all I can and stay healthy and full of life? Or is my activism eating at my innards. Is it engendering hatred, despair and bitterness in me? If it is, what can I do to change the energy so I am not becoming toxic to myself and others?
I have just experienced toxicity within myself and so I am going out of town for four days starting this Thursday. I will not take my laptop and will try my best to think about things other than Bush's war. When I return home on Monday I trust my inner system will be cleansed and I will be ready again to put one foot in front of the other for peace.
Please know you are not alone.
with love
Patricia
Even activists have to take Time Out occasionally, especially after seemingly endless months of marches, meetings, organizing, emails, reading, writing, singing, and, in my case, RAGING. And so I will drive directly to Ann Arbor after school on Thursday. I have reserved a room at the Michigan League for four nights. As I wrote my friend, I will leave my laptop at home. I plan to stay as far away from news and the internet as I can during those precious four days. I see it as a retreat, a turning away from my usual diet of informational gluttony in an effort to clean my palate so I can again taste the simple joys of life. I might attend a noon anti-war rally at the Federal Building, but only if I feel like it and have the time. On Friday Ed's talking about coming to join me for lunch and a trip through the Art Museum. Then around 4 PM that afternoon, my friend Pat plans to meet me at the League. We'll have an early dinner and then go to her daughter--my goddess daughter--Emily's Javanese dance recital at Rackham Auditorium (just one block from the League!). Then Pat will spend the night with me and we'll go out to breakfast with Emily on Saturday morning. Well, probably more like Saturday noon. The weather forecast for Friday-Sunday is superb! Highs in the mid-50s and lows in the mid-40s. An early spring! I can't wait.
I want to share two things before I sign off tonight. The first is an amazing web site that has dozens of photos from anti-war rallies across the globe. It takes a good long time to download, but is worth every minute. Talk about life and energy, hope and committment! The URL is:
http://www.ccmep.org/2002_articles/Iraq/102702_pictures_of_anti.htm
The second is the myth that Starhawk and the CodePink women created as the centerpiece for their March 8 Day of Solidarity and Peace in Washington, DC:
The River of Life
Once a people lived along the banks of the river of life
The river of life is a river of sweet water,
that awakens the seeds of spring and nourishes all growing things
The river of life is a storm wind, blowing fresh across the earth..
The river of life is the deep molten fire that shakes the continents
And the people should have had all they needed for happiness and joy,
But they were plagued by a terrible monster, the triple-headed monster of
Greed, Hate and War.
Greed sucked up all the colors of life and wound them into threads locked
inside his fortress
Hate severed the threads of love and taught the people to fear each other
War threatened destruction to anyone who opposed the monster's rule
And the people were separate, and afraid, and poor
The threads of connection were frayed
The fabric of care unravelled
And War took the young and marched them off to slaughter and die in places
far away
Greed stole their future...
The river of life ran dry.
The women saw the springs go barren, the new sprouts fail, the trees die,
and the hills turn brown
And they wept and mourned, and didn't know what to do.
The women, too, were divided, for some had more and some had less.
Old wounds and present injustices kept them apart.
But as War shook his fist, and threatened to unleash
weapons to destroy the earth.
The women heard the earth herself whisper,
"If you want to know where power lies,
Turn and look into your sisters' eyes"
They turned to each other,
One woman said to another,
"Let me bind your wounds,"
"Let me bring you water"
"Let me dry your tears.."
"We must amplify love, and throw off dread,
Take back our power and spin a thread,
A life line, held in our strong hands,
A living web of shining strands."
And their hands remembered how to spin.
They spun freedom rising like the wind,
They spun threads of life, the cords of fate,
Rivers of love, stronger than hate,
They spun Justice burning like a flaming star,
They spun the peace that overcomes war.
"So come mothers and grandmothers,
Lovers and daughters,
Come spinners and weavers,
Tool makers, potters,
Dancers and dreamers,
Fixers and changers,
Singers and screamers,
Forget all the dangers,
Come ancestors, guardians, Goddesses too,
You who teach us, you who speak true,
You who plant, and you who reap,
You who soar and you who creep,
You who cook, and you who drum,
You who have been, and you yet to come,
You who fight with the sword,
You who fight with the pen,
Unreasonable women,
Unmanageable men,
Come harpies and banshees and gorgons and Witches,
Come sweet loving hearts and furious bitches!"
"Break the chains that have kept us bound,
Weave a web to pull the monster down."
"We are sweet water, we are the seed,
We are the storm wind to blow away greed.
We are the new world we bring to birth,
The river rising to reclaim the earth."

WEDNESDAY, MARCH 12, 2003
After spending several hours online today reading the latest news, taking care of Raging Grannies business and trying to catch up on my emails, I feel SO READY to be away from this computer for the next four days! Yes, I'm a communicator, but even communicators get tired of communicating day in and day out. I just want to eat Indian food at Gucchi's Earthen Pot restaurant, listen to late night jazz at the Bird of Paradise or folk music at the Ark, maybe go to a movie, read a novel that has nothing to do with the Middle East, scoot around town and smell the fresh air, enjoy the energy of young people on campus (University of Michigan), buy caramel-cashew popcorn and nibble on it to my heart's content, enjoy my goddess daughter's Javanese dance recital, spend time with my friend Pat, play with Eddie on Friday. I want to be totally non-relevant for four days. I'll be back online Monday night. Until then, try to restore yourself too.

THURSDAY, MARCH 13, 2003
The best laid plans of mice and me...
I awoke to a fresh white world and a very active snowstorm. It is supposed to end later this morning so I will wait it out before getting in my car to drive the fifteen miles to school.
Since I'm still a computer person for another hour or so, I want to share with you the words of one of our Raging Grannies. Rose DeShaw lives in Kingston, Ontario and has been a Granny there for years. On our Raging Grannies list serve we have been discussing how the Grannies feel about other people/groups singing our songs. Rose has been very clear that "the stuff that comes from me belongs out there for everyone, always, with my gratitude for having been part of such joy." In an email yesterday, she answered three questions that had been posed to her. In the words of Rose DeShaw,
1) Where did my songs come from? Mine came from patterns and memories deep in my life experience that the universe floated by me at a time when I needed a song. A throw-away line in someone's conversation. An opposite view from a television face. A voice heard long ago. Out of the everywhereinto the now. Rolled around in humour, coated with a layer of my times.
2) What are my songs for? Everything I've ever written was to enlighten, encourage, enlist, enjoy. The 'en's' go on. To get a child out of a sweatshop. To get a prisoner out of a South American torture chamber. To get a government out of its evil ways. To unpad a greedy contract. To help my earth step daintily but hastily from the path of a nuclear threat. To give a tree breathing space. For equality, for peace, for light, for understanding. For Iraqi mothers over there and Mohawk mothers over here. For my own sanity.
3) Where are my songs going? Out of my hands entirely, once they're written. But I often think of the nursery rhymes that have lasted all these years. "I do not like thee, Dr. Fell. One misty, moisty morning. Hark, hark, the dogs do bark, the beggars are coming to town..." The writers of all those counterparts to Grannie songs, so many years ago, had no idea their songs and rhymes would still be part of our common consciousness today but if I had any say in the matter, I'd want my gran songs to join those old greats, the unpaid anonymouses, handed down through the centuries because they continued to mean something to someone, because they mattered. If you want to run out of songs, dry up, get songwriter's block, just try clutching them to your bosom and shrieking at the universe to get away, they can't have them, ("They are MINE, MINE, MINE! do you hear me!!")
Finally, I've written well over a thousand. Some were particular and specific, just for that crisis. Others, more universal, have gone on and are still being sung. Every once in a while, one comes back to me, like a lullaby, saying, "you were part of something real and true on this planet.' And then I'm grateful. Rose DeShaw
I am so honored to be part of this community of wise women.

MONDAY, MARCH 17, 2003
My time away was more restorative than I could have hoped for. I truly did not read/hear any news, use a computer or think much about world events for four days and nights. Yes, I had a couple of conversations about war and peace with people I met, but until last night's candlelight vigil for peace, I did absolutely nothing relevant.
Instead, I ate a big bag of pecan/cashew caramel popcorn, read an engrossing novel (Three Junes by Julia Glass), ate the best sushi outside of San Francisco two nights in a row, saw my goddess daughter Emily dance with elegance and grace in a performance of Javanese music and dance, enjoyed an overnight visit with my friend Pat and an afternoon with my sweetie Ed, savored three days of warm spring temperatures, scooted through neighborhoods admiring Ann Arbor homes (#1, #2, #3), saw an exceptionally fine Andy Goldsworthy exhibit at the Art Museum, spend hours sitting at the Diag enjoying the unconscious indolence of youth, their music, their comings and goings, and the ubiquitous frisbee throwers . I spent some time looked for interesting camera shots in a muddy footprint, pine needles with snow, and in the crook of a tree. I saw evidence of the University of Michigan's history that I'd never noticed before, ate my first picnic lunches of the year, met interesting people like Ahira and Miki with whom I was privileged to sit at the Firefly Jazz Club on Saturday night, heard a superb jazz concert there by the youthful saxophone great David Sanchez and his quartet, had a rare, heart-opening visit with Emily yesterday afternoon, and joined 2800 women, men and children of different nationalities at a poignant candlelight vigil for peace last night.
Only by allowing myself to get away from it all--"it all" being Bush's war and everything that has led up to it--was I able to stand back and see what I now need to do to keep my balance and sanity in the face of what is to come. After I returned home this afternoon, I sent the following message to the folks on my group email list:
Dear friends
And now it looks like the people of Iraq will soon be suffering in ways we can only imagine. After having taken four days and nights away from the internet and news, I see things a bit differently. In particular, three things:
1) I do not have to focus any of my precious energy on George Bush & Co. unless I want to become (again) a toxic waste dump filled with hatred and impotent rage;
2) I can and will choose to be with the people of Iraq knowing that will take me to deep levels of sadness and grief;
3) I will focus on and join in demonstrations of peace-loving peoples the world over, believing in our power and responsibility to create change.
It is up to me what I allow into my mind and heart. I choose peace, a wildly exuberant and tenderly quiet peace. I will do what I can and not expect more. And I will stay moist and alive by insisting on taking time for beauty, nature, creativity and friendship.
love & peace
Patricia

TUESDAY, MARCH 18, 2003
Do you find yourself wanting to call old friends just to hear the sound of their voices? Do you hunger for the comfort foods of youth--macaroni and cheese, hot chocolate, tomato soup with saltine crackers crumbled in it, rice pudding with cinnamon sprinkled on top? Are you reluctant to think beyond tomorrow?
These are hard times to be sure. Anyone with an ounce of sense feels foreboding when they imagine a formerly innocuous day like Thursday, March 20. Isn't it strange that such a small cadre of men and one woman have managed to bring such terror to the world? But at the same time, these men and one woman have sparked the most pervasive and powerful groundswell of stubborn resistance to war ever seen on our planet. Never in history have persons of different nationalities shared so much. Never before have small, poor countries had the courage to say NO to the biggest bully on the block, even when this decision will cost them dearly. Never have heads of state struck such unlikely alliances in an effort to avert war. Never have people the world over made their wishes known so emphatically by taking to the streets and, in some cases, putting themselves at risk of arrest, injury or death. I think of our most recent young martyr for peace, Rachel Corrie, who was intentionally bulldozed to death on Sunday by a member of the Israeli military. What a terrible price Rachel paid for her commitment to peace.
How can we keep our passion and fire for peace alive when everything we read, hear and see threatens to extinguish or at least dampen it? How to continue staying informed when the news, from whatever source we get it, promises to be unrelentingly awful? How do we keep taking to the streets when we know our presence cannot stop the massacre of innocents?
But we CANNOT stop now! We must not let that small band of men and one woman so easily destroy our will for peace. If we give up now, who will restrain their uncaring fury? We must go back to our communities, or form new ones if we've been acting alone, and let ourselves imagine what it is we want. When we are very clear about what we want, the ways to create it will come. They will come as unexpectedly as a crocus shoot popping out of the snow, as gloriously as the first day you can go outside without a coat, as powerfully as hearing the first crack of thunder on an evening in March. Do not let despair bring you down. Yes, grieve. Yes, weep. Yes, scream. Yes, pray. Yes, hurt. But do not give up or give in, for if you do who will bring to the struggle exactly that gift that is yours alone to bring? Who will sing your song, or dance your dance, or write your poem, or organize your action, or speak with your voice? We need every single one of us now, more than ever before.
Do I sound like a cheerleader? Damn it, maybe I am! A cheerleader who cheers for all the sisters and brothers who have been at my side physically and virtually these long months of struggle. A cheerleader who says we have NOT failed because the worst is about to happen. A cheerleader who is willing to look and sound like a fool if that is what it takes to keep us going, to push us to our limits, to say, "Hey, we can do it!" Because the fact that bombs will soon be dropping on our sisters and brothers, our children and parents, our grandchildren and grandparents in Iraq is the reason that we MUST not let them down, we must not roll over and say, "Oh well, we lost; they won." We must not allow ourselves the luxury of self-pity or inertia born of despair. No, we must keep on keepin' on, as our ancestors of African descent who fought against slavery in America kept on. Do you think they didn't have times when all their efforts seemed in vain, when the dream of freedom seemed impossible?
Times like these have come before. We are not the first generation to experience horrors wrought by our so-called "leaders." Granted, it seems more dangerous now than ever before because of the weapons at hand and the particular ruthlessness of those in power. But we also have more resources at our disposal than ever before. The internet, for one. We are a force to be reckoned with. Don't forget that. As Dr. Robert Muller, former assistant secretary general of the United Nations, said "...there are two superpowers: the United States and the merging, surging voice of the people of the world."
May this merging, surging voice of the world's people gain such strength and display such courage that no matter how dark the nights ahead, our light will shine with a brilliance born of the belief that peace is not only possible but already embodied in us. We ARE the change we want.

WEDNESDAY, MARCH 19, 2003
It is now 10:15 PM and I read online that a number of bombs have already been dropped on parts of Baghdad. The air raid sirens are screaming over the city as dawn breaks (it is now 6:15 AM in Baghdad). I am trying my best not to give into the rage I feel at these arrogant, ruthless men who are bringing death and destruction to so many for their own personal gain. It is a challenge but I refuse to let them drop bombs of hatred within my own home, the home of my heart. Instead I am focussing on the light shining brightly from my window and all that it symbolizes. The light of truth, of peace, of global community, of compassion, of hope. I will keep this light in the window for the duration. I will also wear black for the duration. Giving up my love of colorful clothes is the least I can do to stand in solidarity with my sisters in Iraq who are clothed in black today and every day.
Tomorrow I will be at school with the children of Iraq, Syria, Lebanon, Pakistan, Yemen, Saudi Arabia and the United States. I cannot imagine the fear and horror that fills their homes tonight. It will be good just to be with them and do what I can to offer a presence of peace during this very UNpeaceful time in their young lives. It was in anticipation of times like this that I started helping at this school soon after September 11, 2001...to be with the community that is suffering the most from the United States' unending war on terrorism and any country they choose to designate as a "terrorist" country.
Then at 4 PM I will join the Raging Grannies and the anti-war community here in Detroit at a rally opposing this war. It will be held at the Brodhead Marine Reserve Center on East Jefferson just east of the Belle Isle Bridge. It is hard to know what songs we Grannies will feel like singing, but one I know we'll sing for sure: GranMotoko's "America We Weep For Thee."
I'll conclude by sharing an email I sent to my group list this evening. In it you will see where my hope comes from on this dark night.
Dear friends
I want to touch each of you now as 8 PM arrives with its promise of horrors to come. It is because of your faithfulness, your unrelenting commitment to peace, your questions and determination to ferret out the truth that we can say our efforts have not been in vain. We have not failed; we have succeeded.
Two mentors are very much with me today. One is an 85 year-old nun, Elizabeth LaForest, who has spent many months of her life in jail for acts of conscience. Yesterday she was part of a civil disobedience action here in Detroit and was disappointed that they would not arrest her. In an email she wrote: "It was wonderful yesterday to meet so many old friends and though the security officers refused to arrest me with them (I was in a wheelchair), I felt that I had done my best. Peter Dougherty always said that we don't struggle for success, but we try to remain faithful. I reminded the officers that I would continue to fight the war on the internet."
I have only met my other mentor through emails and a book, but she is also very much with me today. Her name is Jean McLaren and she is a founding member of the Victoria, BC Raging Grannies. At 75, Granny Jean is currently in Israel with the International Solidarity Movement, the organization with which Rachel Corrie was associated. Starhawk is also part of this group of women and men from around the world who are putting their lives on the line for our Palestinian sisters and brothers. This morning I read an email from Granny Jean that ended with her saying,
"As for all of you Get out on the street and say NO TO WAR That is so important. Go on strike do whatever you can. Love and hugs and blessings to you all. Jean"
After reading Granny Jean's words, I knew how I must spend this sad, sad day. I tied my sign on the front basket of my "ability" scooter--it has pen and ink drawings of an old Iraqi woman, a mother holding her baby, and two Iraqi children, with the words, "Who will suffer and die in a war on Iraq?"--and took off for my community's shopping district. As I live in one of the most conservative communities in the US, I suspected my standing vigil would not be regarded with cheers and smiling faces. I was both right and wrong.
In over four hours, I received 20 honks, nods, thumbs up and one "I like your sign", and only one yelled remark that I couldn't understand but was obviously not favorable. Of course, there were lots of tight lips and closed-down expressions as well. But for me, it felt right to be standing in solidarity with my sisters and brothers in Iraq and bringing their faces to the people here at home.
When I scooted over to the high school at dismissal time, one young man smiled as he saw me approach, turned his back and pointed to a big red peace sign he'd painted there. After sitting at the side entrance to the school for about ten minutes, I heard someone shout, "Hey, the demonstration is over at the flagpole." I scooted around the corner and, to my utter delight, came upon a group of at least 20 students holding what apparently is their weekly vigil for peace! One young woman remembered me from an October rally at the Federal Building downtown, and when I told the group that I was a Raging Granny, they acted like I was some sort of a rock star! If they hadn't actually heard the Grannies, they'd heard OF us. Well, one thing led to another and I asked if they felt like singing a Granny song. "YES!", they said, practically in unison. I taught them GranMotoko's "Are You Sleeping, Uncle Sam?" round to the tune of Frere Jacques. It was a kick to see every single one of these teenagers singing at the top of their lungs and LOVING it! They told me they're planning a teach-in, but since the school won't allow them to hold it there (for shame!) they are going to hold it at the local UU church. I said if they wanted us, the Raging Grannies would be happy to attend. You'd think I'd told them Madonna or whomever it is they idolize, had said she'd appear!
There are so many ways to be an activist, but they all involve getting out there in one way or another. May we each find new ways to keep saying NO TO WAR. And if they chide you and say, "But now we must support the troops", you tell them "Doggone right, we'll support the troops. Let's bring them home RIGHT NOW!"
in peace & gratitude
Patricia

11 PM
I feel as though someone has kicked me in the stomach. But for me it is only a feeling. What about for the people of Iraq? This is the darkest day in the history of my country. But, dammit, I will not let these monsters who wreak such havoc on the world and dare to say it is to "free the people of Iraq" turn me into something I am not. I will continue doing all that I do for peace. I will not give up or give in. I will stay strong. I will keep the light of peace burning within my heart. I will try to radiate that light into the darkness that surrounds me. I will not isolate myself as I did during the Gulf War. No, I will join with my sisters and brothers at every opportunity. And I will weep. Yes, I will weep...

THURSDAY, MARCH 20, 2003
His going to war didn't change any minds. We found that out this afternoon. If anything it seems to have made people more set than ever in their opposition to bombing Iraq.
At our day-of-war rally here in Detroit, not only did we have beautiful weather, but our numbers stretched all the way from the Brodhead Marine Reserve Center to the Belle Isle Bridge, about two city blocks. We were old, young and everything in between. Some of the first to arrive were my high school activist friends from yesterday, the Flagpole Protestors. For me, this gathering was like a reunion of people from wonderfully diverse chapters of my life. As sad as we all felt, there was such a closeness of spirit and a family feeling that we soon began to perk up and notice what was going on around us. And what was happening was truly amazing.
For almost three solid hours the horns of cars, buses and trucks on busy East Jefferson Avenue never stopped honking. I'm not talking about a horn here and there, but an unending cacophony of horns layered on top of one another. At one time--as we crossed the street during our march--there must have been fifteen horns blaring at once! And it wasn't just horns. Hands forming peace signs stuck out of car windows and up through moon roofs, and there were smiles and yells and thumbs up and people practically bouncing out of their seats to express their solidarity with our opposition to Bush's war. None of us had ever seen anything like this before, not even the longtime activists. It transformed our sadness into joy. No one could stop smiling and that was something we had never expected today.
So what this said so clearly was that the people are still saying NO TO WAR even after it has begun. None of this, "Now that it's started, let's stand behind our commander-in-chief. NO SIR!!! The people were not fooled before and they're not fooled now. This is such encouraging news!
Throughout the rally, we Raging Grannies sang to the accompaniment of horns honking and drummers drumming. We were honored to have friends join us; everyone was welcome. Since things were pretty laid back, I even had the opportunity to take pictures of a few of the signs.
George W Bush, Osama Bin Laden Both Want War...Both Unelected
Bush, Draft Your Own Daughters
We pray for all forced to fight & die, We do NOT support Mr. Bush or his war,
"This war is immoral"--Pope John Paul II, "This war is illegal"--Kofi Annan
Not In My Name--No War
War Criminal (with picture of George W Bush)
Bush & Blair Defile These Colors
A Preemptive Strike Against Democracy
As sad as I felt when I awoke this morning after a poor night's sleep, I was glad to be going to school. I knew this would be a particularly hard time for our children, and I was right. In almost every class, the youngsters at my table talked about the war. One expressed the fear that bombs might be dropped on her neighborhood, while others, especially the children from Iraq, had more complex reactions.
One fourth grade girl told me her Dad wanted the war because if they got rid of Saddam Hussein her family could go back home. But she said she wasn't so sure about it herself. The girl next to her said, "War's bad 'cause it kills the children, even babies." Then the first girl said, "I don't know who I should be for, Iraq or America." Fortunately I'd read a very helpful article on the American Arab Anti-Discrimination Committee web site that had discussed how to talk about the war with Arab-American children. They had mentioned this as a dilemma not uncommon to children whose families were from the Middle East. I did as the article had advised and mostly listened, occasionally asking simple questions to help clarify what the child was trying to say or what she or he felt. I didn't try to change anyone's mind on anything, except that I did let the fearful girl know that I didn't think bombs would be dropped on her neighborhood and I offered the little girl from Iraq another option besides just being for Iraq or America. I told her that she could be for peace instead of taking either side. I said that was where I was...on the side of peace. Then Susan told me that the superintendent of schools and the school principal had sent out letters to teachers asking them not to offer any opinions on the war in discussing it with the kids. I was more circumspect after that, but still let the kids talk about it if they wanted to.
Anyway, the war came up in every class but one, with most of the children simply saying it made them feel sad. It makes me feel sad too, and I'd bet that feeling is shared with millions of people around the world. May our global community succeed in stopping it SOON!

FRIDAY, MARCH 21, 2003
An email I wrote and sent this afternoon:
Dear friends
Today I write to thank so many of you for the outpouring of email messages, phone calls, letters and spoken words that you have sent to soothe my spirit during these past days. I know each of us is mourning, raging, praying, protesting, singing, organizing, weeping, struggling in whatever ways our unique hearts and spirits require. All I can say is, please be gentle with yourself and with all those around you as you respond to the nightmare unleashed as winter turned to spring.
We are tender shoots that can be easily crushed by too much anger, too much intensity, too much attention to the pain of the world. I especially invite you to avoid focussing too much of your precious energy on those persons who have perpetrated these horrors. That leads to high levels of toxicity which will pollute the streams of your inner peace. And without inner peace, there will be no peace between, among and with.
Everything we imagined and more will come to pass as a result of Bush's war on Iraq. It is hard to stay centered and strong in the face of this knowledge. All I can do is trust the groundswell of global commitment to peace to create an alternative reality, a reality that prizes people over power, community over control, activism over arrogance, growth over greed, and dedication over destruction. We have the vision, we have the will, let us find new ways to bring peace to our planet.
in sister solidarity & an undying belief in peace
Patricia
11:15 PM
I just went online to www.commondreams.org. There I read that the "shock and awe" campaign has begun. I cannot stop crying. I listened to some BBC News footage and tried to read the most recent articles but when I saw the words,
"Pentagon officials said US forces planned to drop more than 1,500 bombs and missiles on Iraq in the first 24 hours of the "shock and awe" campaign that began at about 1700 GMT on Friday."
my teeth started chattering and I could read no further.
Are they human beings who plan such a massacre? Are these the US troops I am supposed to support? I support bringing them home. That is how I support the troops. I will never support what they are ordered to do. Never.
How I wish we could wake up from this nightmare.

SATURDAY, MARCH 22, 2003
There are times when it's just plain fun to be in community. Then there are times when you can't imagine how you would survive without it. That is how I feel now. For that reason I invited the Raging Grannies to gather here at my house simply to share what this past week had been like for each one of us. I only issued the invitation late yesterday so was not surprised when only two Grannies showed up at my door. But, you know, that ended up being the perfect number.
I'd created a peace altar in our living room and we started by lighting the beautiful candle Pat K. had made for me last Christmas. Today was the first time it had been lit. We sang John Lennon's "Imagine" after I had read a poem by Denise Levertof. I then invited us to close our eyes and spend some time together in silence. I was gratified at how both Kathy and Helen responded. Our silence lasted at least twenty minutes. What comfort. We sang "Where Have All the Flowers Gone" before going around the circle and sharing whatever we needed/wanted to say about the week we had just lived through. I asked that we simply receive the sharings in silence. We were given all the time we needed. A box of tissues was at hand.
As you can imagine, each of us used our time differently and yet there was a common thread thoughout--our pain over this war actually happening. What good listening ears and open hearts we offered to one another. It was equally healing to speak and to listen.
As a closing, we each chose a Sacred Stone from my basket with the awareness that its energy would be with us as an ally during the dark days ahead. I chose (with my eyes closed) the butterfly of change, Kathy chose the moon of intuition and Helen chose the winds of freedom. We sang "We Shall Overcome" and extinguished the candle. As its flame became a column of smoke, I thought of Baghdad. I committed myself anew to be a light of peace during the dark nights ahead.
Such a simple ritual and yet I feel lighter and brighter because of it, ready to flap my wings like the paper peace dove Kathy designed and brought to our circle.

SUNDAY, MARCH 23, 2003
Sometimes the Universe gives you exactly what you need when you need it. Now, maybe you always get what you need when you need it, and just don't realize it. But today I was very much aware of the timeliness of the gift I was given. Today I sang for four solid hours with my O Beautiful Gaia CD project sisters in Windsor, Ontario. Not only was it wonderful to be with these women and to sing earth-loving songs, but it was glorious to be out of the United States and in a country that is not at war. Our neighbors to the south (Detroit is north of Windsor) refuse to fight in Bush's war. It was as if I could breathe deeply again after holding my breath for a solid week. And it certainly helps to be able to breathe if you want to sing. And sing we did!
We managed to run through all nine songs that we plan to sing on the CD. This was important because next Saturday we will have a full day of singing with Carolyn McDade, the singer/songwriter from Cape Cod who is coordinating this project, and then on Sunday we will go into the recording studio to make a rough cut of the CD.
Our focus was strong and we sang from our hearts. This was particularly true when we sang a song with the following words:
If every woman in the world
had her mind set on freedom.
If every woman in the world
dreamt a sweet dream of peace.
If every woman of every nation
young and old, each generation
held her hands out in the name of love
there would be no more wars.

MONDAY, MARCH 24, 2003
Even though I had work to do on the computer, I decided I needed badly to get outside and feel the sun on my face and smell the subtle scents of spring. So La Lucha the scooter and I took off to go meet Ed for lunch.
What a beautiful day! Birds singing, tree branches fat with buds, tender green shoots popping their heads through winter's mulch and only one iceberg still floating in the lake. It was just what I needed! And I also needed to spend some time with my sweetie. It had been too long since we'd had a quiet lunch together.
Soon after I returned home, it was time to leave for the peace rally organized by the Arab community in Dearborn. As I drove up to the city hall, I heard them before I saw them--Iraqi refugees on one side of the street chanting and shouting in support of Bush's war to "liberate" their people, and the rally I was going to on the other side of the street with the "other side" chanting against the war. Just like it had been back in October when Bush had visited Dearborn for a Republican candidate's fundraiser. I had learned then that this antagonistic position does not fit my commitment to peace, so when I got to the rally I stayed back and did not engage in the shouting matches. A number of people I have known from other demonstrations stayed back as well. I was touched to see a sign commemorating Rachel Corrie, the young peace activist who was bulldozed to death on the West Bank a little over a week ago. And, of course, our friends from the Blue Triangle were not only there, but had been part of the coalition that organized the rally.
It was so clear that our presence as non-Arabs meant a great deal to our Arab sisters and brothers. So many smiles, heads nodding, and for me, a number of hugs from people I've known at other events around the city. For instance, the head of security for the rally was a man I'd met and talked to at length at an all-day immigration court hearing for my brother Rabih Haddad back in the autumn.
Our Raging Grannies were well represented with Kathy, Granny Birdy, Helen and Charlotte in attendance. Although the organizers had said they might have time to invite us to sing our "O Immigrants" song, it didn't happen. I think the presence of the counter protestors made the police nervous, because after very few speakers--excellent speakers, I might add--the rally was declared over and we were strongly encouraged to leave. On our way to a local restaurant, we met the editor of the Arab News who was quite taken with the Grannies and wants to do a story on us.
I am always deeply grateful to live close to such a large, vibrant Arab community. We need more than ever to reach out and support our sisters and brothers who are under threat of even greater loss of civil rights just because of being Arab, and especially Muslim. These are scary times for immigrants from the Middle East and South Asia. I admire their courage in daring to demonstrate publicly against Bush's war on Iraq.

TUESDAY, MARCH 25, 2003
I forgot today was my usual day to archive this month's journal entries. Even if I'd remembered, I don't know when I would have had time to do it. So, as with everything else these days, I guess it will get done when it gets done. Don't hold your breath, though. The next five days are packed full to the gills. I guess I could stay up late and do it tonight, but since I haven't been sleeping all that well, I need to put sleep at the top of my list of priorities. I especially need to be rested for tomorrow. It promises to be a big day with the Raging Grannies singing at an all-day program at Wayne State University called "Iraq: A Day of Reflection", and then I go swimming tomorrow night. I've GOT to swim. I missed Wednesday of last week and last night too. That's how I keep my balance...what balance I have these days.
I did make time today to write a message to my group email list. I write these messages more for myself than for anyone else. Sometimes I need to hear someone say what only I seem to be saying. Does that make any sense? This is what I wrote:
Dear friends
I'm sure you, like I, constantly hear, "Now that America is at war, we must support the troops." Some people add, "And our President, the Commander-In-Chief." For those of us who will oppose this war to our dying breath, this can put us in a real bind.
How do we protest the war while not protesting the troops? And how can we support the troops when the orders they receive are bringing death and destruction to the people of Iraq? Does it make us "un-American" to say no to a war that is already underway?
When I am asked to support the troops, I always say,"I am. I'm supporting them by insisting they come home NOW!" But, to be truthful, I am not supporting the "troops", I am supporting the life of every single human being caught in the middle of this tragic war. It does not matter to me what uniform they wear; each is a precious being who deserves to live not die, each has a family that will sorely grieve their loss.
And I support not just human life; I support the creatures and plants, the waters, the land, the air. All deserve to exist in a healthy state of balance with one another. I support the endangered species of Iraq: the Asiatic Lion, the Persian Fallow Deer, the Apollo Butterfly, the Sociable Lapwing. War brings destruction to all species, not just to humans.
Am I un-American? I can't really say, and I'm not sure that it matters. The older I get, the less such artificial boundaries as national borders--imaginary lines that engender an "us and them" attitude--mean to me. We all share this planet as equal members of one human family. If I am Pagan and you are Hindu, does it really matter? If I speak Spanish and you speak Swahili, does that make one of us better than the other? If I live in a country that has more weapons of mass destruction than any other, and you live in a country that uses spears to settle your disputes, does that give me the right to dominate you?
I offer my reflections on this subject because it has become more and more important to people, especially to people in the United States.
May we each allow ourselves to stand firm in our own Truth and not be swayed by public opinion. We know what we know and that is what makes each of us unique. Stay strong and trust your heart. In dark days like these, your heart is a better compass than your mind. Minds can be easily changed, but hearts beat in sync with the pulse of the planet. May my heart beat for peace.
I have been given another excellent web site that offers an eye into what is happening in Iraq. It is: http://electroniciraq.net/news/
in peace
Patricia
"While you are alive, you might as well leave your mark. If you don't take any steps [for human rights], the person coming after you must take three." --Bernadette Devlin
This evening I was told of another priceless internet resource: a blog written by a young Iraqi man in Baghdad. His URL is: http://dearraed.blogspot.com/
And now to bed.
© 2003 Patricia Lay-Dorsey. Please use with attribution.
---
Windchime Walker's current journal
Journal 38 archive (3/26-4/24/03)
Windchime Walker's home page