Windchime Walker's Journal 41 Archive
6/25-7/24/03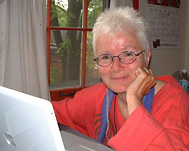 To read previous journal entries, please go to: Journal 1 archive 2/25-3/24/00, Journal 2 archive 3/25-4/24/00, Journal 3 archive 4/25-5/24/00, Journal 4 archive 5/25-6/24/00, Journal 5 archive 6/25-7/24/00, Journal 6 archive 7/25-8/24/00, Journal7 archive 8/25-9/24/00, Journal 8 archive 9/25-10/24/00, Journal 9 archive 10/25-11/24/00, Journal 10 archive 11/25-12/24/00, Journal 11 archive 12/25/00-1/24/01, Journal 12 archive 1/25-2/24/01, Journal 13 archive 2/25-3/24/01, Journal 14 archive 3/25-4/24/01, Journal 15 archive 4/25-5/24/01, Journal 16 archive 5/25-6/24/01, Journal 17 archive 6/25-7/24/01, Journal 18 archive 7/25-8/24/01, Journal 19 archive 8/25-9/24/01, Journal 20 archive 9/25-10/24/01, Journal 21 archive 10/25-11/24/01, Journal 22 archive 11/25-12/24/01, Journal 23 archive 12/25/01-1/24/02, Journal 24 archive 1/25-2/24/02, Journal 25 archive 2/25-3/24/02, Journal 26 archive 3/25-4/24/02, Journal 27 archive 4/25-5/24/02, Journal 28 archive 5/25-6/24/02, Journal 29 archive 6/25-7/24/02, Journal 30 archive 7/25-8/24/02, Journal 31 archive 8/25-9/24/02,Journal 32 archive 9/25-10/24/02, Journal 33 archive 10/25-11/24/02, Journal 34 archive 11/25-12/24/02, Journal 35 archive 12/25/02-1/24/03, Journal 36 archive 1/25-2/24/03, Journal 37 archive 2/25-3/25/03, Journal 38 archive 3/26-4/24/03, Journal 39 archive 4/25-5/24/03, Journal 40 archive 5/25-6-24/03, Journal 41 archive 6/25-7/24/03, Journal 42 archive 7/25-8/24/03, Journal 43 archive 8/25-9/24/03, Journal 44 archive 9/25-10/24/03, Journal 45 archive 10/25-11/24/03, Journal 46 archive 11/25-12/24/03, Journal 47 archive 12/25/03-1/24/04, Journal 48 archive 1/25-2/24/04, Journal 49 archive 2/25-3/24/04, Journal 50 archive 3/25-4/24/04, Journal 51 archive 4/25-5/24/04, Journal 52 archive 5/25-6/24/04, Journal 53 archive 6/25-7/24/04, Journal 54 archive 7/25-8/24/04, Journal 55 archive 8/25-9/24/04, Journal 56 archive 9/25-10/24/04, Journal 57 archive 10/25-11/24/04, Journal 58 archive 11/25-12/24/04, Journal 59 archive 12/25/04-1/24/05, Journal 60 archive 1/25-2/24/05, Journal 61 archive 2/25-3/24/05, Journal 62 archive 3/25-4/24/05, Journal 63 archive 4/25-5/24/05, Journal 64 archive 5/25-6/24/05, Journal 65 archive 6/25-7/24/05, Journal 66 archive 7/25-8/24/05, Journal 67 archive 8/25-9/24/05, Journal 68 archive 9/25-10/24/05, Journal 69 archive 10/25-11/24/05, Journal 70 archive 11/25-12/24/05, Journal 71 archive 12/25/05-1/24/06, Journal 72 archive 1/25-2/24/06

To read my current journal, please go to: windchime walker's journal
*Now that I have a digital camera, journal entries may be linked to related photos. To access the photos, simply click on the text printed in color.The easiest way to navigate going back and forth between photo links and journal text is to click on your "back" button at the left of your tool bar.
WEDNESDAY, JUNE 25, 2003
I'm writing my journal early today because I'm off again to Ann Arbor for more jazz. Surprise, surprise. Tonight we'll be seeing Dee Dee Bridgewater in concert at the Power Center. I'll stay overnight at the Michigan League--again, surprise, surprise--and return home tomorrow afternoon. My friend Pat Kolon is going to use Miki's ticket since she's currently in Japan visiting family. We plan to meet for sushi before the concert.
I just had a fascinating visit with our friend, Draper Hill. Remember, I mentioned him in yesterday's journal entry. This man is one of the finest editorial cartoonists alive. You can see examples of his work by clicking on Draper Hill's Member Portfolio on The American of American Editorial Cartoonists' home page. Well, he just gave us one of his original cartoons! I am awestruck!!! He did so in gratitude for our giving him a three volume set of the 1889 London edition of Charles Dana Gibson's drawings. Ed's Dad was a bibliophile who spent a lot of his time (and money) at the Claes sisters' used bookstore in Detroit. Because of him we have a collection of exceptional books, but lately we've been choosing to give these books to people who would particularly appreciate them. And Draper's response to our gift--even before he surprised us with his gift--let us know our choice of a recipient for this set of books was perfect.

THURSDAY, JUNE 26, 2003
If Dee Dee Bridgewater performs anywhere near you, and you're a jazz standards fan, I heartily encourage you to go see her. This woman puts on a SHOW!!! In Ann Arbor she paired up wth the Paul Keller Jazz Orchestra, a local group, and they really rocked. For me, her choice of music and presentation took me back to sitting in our living room during the 1940s and early '50s listening to the radio. Maybe it was that she sang a good number of Ella Fitzgerald's favorites, but whatever it was, I found her performance strangely comforting...as if nothing had changed and I was still held within the womb of home and hearth. This feeling was especially strong when she sang slow romantic ballads. With my eyes closed, I was carried to a place of sweet memories. Lovely.
And after the show, my feelings of living in a past age of simple joys continued. I said goodbye to Pat Kolon--with whom I'd shared a delicious Japanese dinner (her daughter/my goddess daughter Emily joined us too) before the concert--and scooted next door to watch the big screen outdoor movie at the Top of the Park summer festival. If you recall, I'd gone to hear a free concert, where I'd danced and met Brad and Thea, on the Sunday night of our CD recording weekend. That was also part of this wonderful Ann Arbor tradition called Top of the Park. It goes on every night for two and a half weeks and is a magnet for Ann Arborites of all ages, from the youngest to the oldest. Last night they were showing a Hugh Grant movie that Eddie and I had watched on video last week. I didn't mind seeing it again because it was such fun to sit under the stars with hundreds of people who laughed together, sighed together and actually clapped at the end. Just like the old drive-in movies of my growing up years. I guess I was ready to regress a bit...especially on such a hot summer night. We all need that every so often.

FRIDAY, JUNE 27, 2003
I'm putting up today's journal entry early because I'm expecting my niece Carolyn Dorsey to arrive any minute. She's driven from New Jersey and will stay with Ed and me tonight, and then hopefully next Monday and Tuesday nights as well. Carolyn is my most sympatico family member politically, so I'm anticipating some interesting discussions. She's also an exceptional artist and a dear woman. I'm so looking forward to her visit.
I've been hard at work at the computer for over five hours preparing songs for our Raging Grannies to use at tomorrow's 40th Anniversary Martin Luther King, Jr. March and Rally in downtown Detroit. I feel such gratitude to be a member of this justice-seeking Detroit community that has been faithful to the struggle for peace and equality since the beginning. According to Grace Lee Boggs, who will celebrate her 88 birthday tomorrow, there were 250,000 marchers here in 1963! We'll see how many show up tomorrow. I'm anticipating thousands. There is so much history in this city. Until I read Grace's group email yesterday, I was not aware that tomorrow's March and Rally commemorates the first time Dr. King ever gave his "I Have A Dream" speech...at least the first version of it. We Raging Grannies plan to meet between 9-9:30 AM at Woodward and Warren in preparation for the 10 AM start of this historic 3-mile march. Then we'll all congregate at the riverfront Hart Plaza for a Rally. It will surely be a VERY BIG DAY!!!

SATURDAY, JUNE 28, 2003
There are always moments--often hidden, seemingly insignificant moments--that carry the core meaning of an experience. During this long, full, exhausting and energizing 40th Anniversary Martin Luther King, Jr.'s "From 1963 to 2003 The Dream Lives On" March and Rally here in Detroit, that moment came for me at the very end of the day. Thousands of us--young and old, women and men, black and white--had marched the same three miles down Woodward Avenue that 250,000 had marched with Dr. King in 1963. We'd sat through similar speeches--including a rousing one by his son, Martin Luther King III--at a rally down near the waterfront. We Raging Grannies had marched, and sung as best we could when there was not a marching band at our side. The day was filled with grandeur, but, as I say, it is one small moment that I will not forget.
The last speaker had spoken and the final singing group had taken the stage. The refrain, "We Shall Overcome" lifted everyone to their feet. Each of us reached out our hands to the persons beside us. As I did so, my right hand was clasped firmly by a 12 year old boy and my left by an elderly gentleman. Beside each of them, holding them by the hand, was a Raging Granny. So there we were--young and old, woman and man, black and white, singing the song that had stirred the movement to bring us to this day. Dr. King was there...and he was smiling.
To see more photos of Detroit's 40th Anniversary Martin Luther King, Jr.'s March and Rally, go to my MLK March & Rally Photo Album.

SUNDAY, JUNE 29, 2003
Today I did exactly what I wanted to do. My exhaustion and irritability last night showed me that I was riding the edge and had better get myself in balance again. So I slept until I got tired of sleeping (around 10 AM), and then worked--more like played--at my trusty computer creating a photo album for yesterday's 40th Anniversary Martin Luther King, Jr. March and Rally. About 3 PM I went downstairs and sat at the kitchen table beside the open back door. I nibbled breadsticks and cheese dip, lentil salad and taboulee, and continued to read a marvelous library book--Julia Alvarez's "In the Name of Salome." After I was done eating, I went out back, sat on our back stoop and read some more. While there I was joined by a young squirrel who seemed totally unafraid of this human creature (me), and proceeded to eat her/his own lunch of flower buds on a nearby bush. Then a redheaded woodpecker came to the branch in front of me and began to drum for wood bugs. And finally I was treated to a lovely solo concert by a bird in my neighbor's tree. When I could sit still no longer, I went out to the garage and got on my "pony", the scooter named Ona. It had been cloudy all day and I felt a few sprinkles as I started out, so I put on my plastic rain poncho. It didn't amount to much...that is until I'd pulled into Ed's office courtyard. He joined me under the "sun" umbrella and then the rains began in earnest. What fun it was to be knee-to-knee with my sweetie, singing Gershwin's song that starts, "Oh, the rain comes a'pitter patter..." We got a little wet but nothing like it would have been if I'd been out on the road. I would have been one drenched rat! When it cleared--obviously not to be for long--I turned tail and headed home. Good thing, as the next storm came through just as I pulled into our garage. Leading a charmed life, I'd say.
After dinner Ed and I walk/scooted along the lake under clear skies. We then watched a little video and about 10:30 PM I came upstairs to put up my journal. For some reason I felt compelled to make a new web page based on my story of Ahummbay. Maybe yesterday's experience at the MLK Jr. March and Rally showed me that this planet I started dreaming about last April is, in fact, coming into existence. May it be so.

MONDAY, JUNE 30, 2003
Ed and I have had a perfectly wonderful visit with our niece Carolyn! We both agree that she is exceptionately compassionate, mature and admirable. She's also wonderfully funny in a quirky sort of way. For instance, she really cracked me up tonight when I was into my "Do this, do that" mode. Her response was to scream (softly) "Stop directing me!" and then to go on with what she was saying as if nothing had happened. The perfect way to shut me up when I needed to be shut up!
In our two days together we did a good number of things. On Friday night we went to a Lebanese restaurant near us and had a fabulous dinner. Then Carolyn went off on Saturday to spend the weekend with her friend Mindy in Ann Arbor. She came back to our house around 1 PM today and we three--Ed, Carolyn and I--shared a picnic lunch sitting in front of the house. Ed then went to his office (and to finish his lunch at Subway, as usual), and Carolyn and I walk/scooted down to the park. She sat in the shade while I swam my laps. Later, we got to talking about swim suits and Carolyn said she'd like to see if she could find one that wasn't cut so high in the leg. I suggested we try the shopping area in my community, so we walk/scooted home. I scooted over to Ed's office where Carolyn met us in her car. Eddie led her in his car to the shopping district and stuck around to help us. We went to the store and tried on swimsuits; I found one but Carolyn didn't. We went with Eddie to the grocery store and then he helped us put my scooter in Carolyn's car. We were on our way to the third Peace Lecture sponsored by my local peace group. Brad Roth, an associate professor of political science and law at Wayne State University, was scheduled to speak at the Albanian Islamic Center on the topic, "Civil Liberties and the War on Terrorism: The Patriot Acts." The attendance was good and Prof. Roth's presentation informative and chilling. His objectivity gave what he was reporting even more power, and the questions from the audience were intelligent and to the point. Carolyn took notes throughout. She is politically aware and sees things with a clear eye and passionate heart.
Here are two pictures--one of Carolyn with her Uncle Ed, and the second of Carolyn with her Aunt Patricia. We're going to miss her when she leaves tomorrow.

TUESDAY, JULY 1, 2003
My niece Carolyn warned me that playing with Adobe Photoshop was like eating peanuts--it was hard to stop. I now know how right she was. For the last hour and a half, I've been playing with making a photo collage of our O Beautiful Gaia CD Recording weekend. It feels like five minutes have passed. Thank you, dear Carolyn for giving me an Adobe Photoshop tutorial this morning. This is fun!
Actually this whole day was fun. It started with Carolyn's hour-long tutorial, and soon moved to my having to say goodbye to her. That wasn't fun. But soon my friend Pat Noonan came over for lunch and who could resist that woman's life and energy! We talked a lot about the Gaia project, something both of us obviously wanted and needed to do. After Pat left about 3 PM, I scooted down to the park with my library book in hand.
Today was a real summer day, the kind of day where it feels good to sit under a tree by the water and read. The addition of an ice cold lemonade certainly didn't hurt. While there, I met Kate the border collie for the first time. She was bought by the city to discourage Canadian geese from hanging out at the park. Much as I love the geese, they had made many of the sidewalks in the park truly hazardous to travel. It wasn't that they were unpleasant, merely that their droppings were. Anyway Kate was raised by a special trainer in West Virginia as a geese-chasing dog. I gather she has been a great success. When the geese first encountered her, they flew away and haven't been seen since. At least not in the park. Kate reminds me a lot of our dear old dog Timmy, who was part border collie. Such sweet, intelligent creatures.
After chilling out at the park, I scooted down to Ed's office where I proceeded to take a nap on his couch. He woke me about 6:30 PM and we walk/scooted a mile or so to a restaurant we like. After a good dinner, we walk/scooted back to his office so Ed could pick up his car, and I scooted home by way of the lake.
It's now 1 AM and my eyes are beginning to close. Looks like another lovely day tomorrow. I do love summer!

WEDNESDAY, JULY 2, 2003
It's a good thing that I created today's photo album before now (11 PM) because if I'd waited, it just wouldn't have happened. All that sun and exercise (600 meters of laps in the pool) is taking its toll. I am ready for bed! But I do want to say a little about the brainstorming session of our local peace group that I attended tonight. This group continues to amaze me. Ten of us gathered in the back room of a local coffee house at 7 PM this evening. There were six women and four men--three of our Muslim brothers, and one 2003 high school graduate (coordinator of the Flagpole Protestors you've heard me talk about). Our diversity made for fascinating discussions of where we should go from here. Not only where we should go, but where we are coming from. It's interesting that I'm finding this grassroots peace group that has sprung up in my own conservative community to be among the most dynamic and potentially transformative of any I've ever known. They sure are destroying my longheld prejudices and stereotypes about who are my neighbors. I love it!

THURSDAY, JULY 3, 2003
As I reflect on this year's celebration of July 4th--Independence Day here in the United States--I am conscious of the paradox between what that day symbolizes and what I currently see happening around me.
I recall Aly's words at last night's gathering of our local peace group. Aly who had to flee Egypt in 1967 after having publicly questioned some of Nasser's decisions. Aly who said he chose to come to the United States because of its reputation the world over for being a country where citizens could openly question their government without fear of reprisal, a country with constitutionally-guaranteed free speech. Last night Aly said the United States has become a "third world country" very much like his homeland, a place where one has to be careful what one says and to whom. Especially if you are a Muslim of Arab descent like he and his friends. Another member of our group, a physician originally from Syria, sadly nodded his head.
It appears that the United States--at least the governmental leaders of the United States--have turned their collective backs on the freedoms we prize and have replaced them with the rhetoric of freedom but the reality of fear and repression. To me, the difference between a third world country and the United States is that the former is more open about its repression while the latter still calls itself a "free country."
I'd have to ask Rabih Haddad how free a country we live in. Rabih who has been in jail for over 18 months with no charges having been brought against him, no trial and no idea how much longer before he is deported, as he surely will be. His "crime" was to be a well respected humanitarian in the Muslim Arab world. Oh yes, and taking the advice of experienced immigrant lawyers who said that because he had applied for permanent residency in the US, his lapsed visa would be overlooked. Free? Ask Rabih if he thinks the United States is a free country.
One of the hallmarks of a free country is a free press. Do we now have a free press in this country? Ask Robert Fisk from The Independent newspaper published in Britain and John Pilger, Australian broadcaster and film-maker. According to interviews conducted in Oslo with these two journalists who consistently told "the other side" during the war on Iraq, self-censorship is rampant in the media.
"But even the term self-censorship is not quite right", Pilger says, "because many journalists are unaware that they are censoring themselves.
"Media organizations are now under tight control, Pilger says. Just five corporations rule the broadcasters in the United States. In Australia Rupert Murdoch controls 70 percent of the media. "We live in an age of information," he says. "Yet the media is not attacking the ruling system. The media has never before been so controlled, and propaganda is all around. Most of us don't even see it."
There are those who would disagree with my assessment of things. They would say "Yes, you complain that this isn't a free country, but you're still free to criticize it publicly."
For now, I am. But if there were another horrible terrorist attack on this country and the powers-that-be got their wish and pushed Patriot Act II through Congress, how safe would I be to openly criticize my country's government? I wonder. When a citizen could be stripped of her/his citizenship with no appeal or judicial review, and be held in prison indefinitely with no charges or trial, how free would I feel to write journal entries like this on the internet where anyone could read them? If I were smart, I would self-censor myself rather than wait for an outside authority to do so. Let's hope it doesn't come to that.
So on this eve of Independence Day, I celebrate my independence of thought and that of hundreds of millions of persons like me around the world. For as repressive as the United States government has become, the movement for justice and peace has flourished in ways never before seen in history. And we are the ones who now carry the vision of freedom and independence, not in a narrowly nationalistic sense, but with a communal power that circles the globe. Isn't that an irony? The less free and representative governments become, the more the people claim their own power to create the reality they need and deserve. It is happening the world over, but don't wait for the media or press to report it. They won't. We must find our own ways to communicate, and for now, the internet is proving to be the true voice of the people. Now our task is to keep the internet free!

FRIDAY, JULY 4, 2003
I never thought I'd see the day that we peacemakers would be cheered by crowds of flag-waving folks, but today it happened! In Ann Arbor, Michigan at the Jaycee's "Proud To Be An American" 4th of July parade, the Raging Grannies Without Borders marched with the Ann Arbor Area Committee for Peace and received grins, cheers and waves along the entire route. So much for my prejudice against flag-waving Americans! The sidewalks were lined with children, women and men clothed in assorted varieties of red, white and blue, and they made us Grannies feel like celebrities. As soon as they'd see our Raging Grannies Without Borders banner, our crazy hats, aprons and shawls, we'd hear cries of "It's the Grannies!", "Hi Grannies!" The faces that stay with me are the little ones with their hands waving in the air, some with smiles and others with wide-eyed somber looks indicating their respect for this event. It was, as the kids and I like to say, awesome!
And what a gift to be with this faithful group of peacemakers. With their giant dove, float with "Proud To Be A Peacemaker" painted on its side and a band singing and playing on its platform, drummers drumming on plastic food buckets from the Ann Arbor coop--thanks to Lori Fithian--and all the children, there must have been at least 300 of us marching with the Ann Arbor Area Committee For Peace. Most of our Raging Grannies had left their homes in the Detroit metro area before 7:30 AM to be there in time to sing before the march began at 10 AM. We agreed that it was worth every mile traveled and every minute of lost sleep. I want to offer special thanks to Phillis Engelbert, the creative, indefatigable director of the AAACP, Mitch and all the many people who worked on the float and helped pull this event together. I can't recall a 4th of July that I have enjoyed more, at least not since I was a youngster on the Chesapeake Bay and Bobby Taylor would put on our annual fireworks show on the dock.
I have so many pictures that I've created an Ann Arbor 4th of July Parade photo album. Hopefully it will give you some idea of the wonder of this day. Even the weather cooperated. It was warm but not unbearable, sunny and blue-skied until after we'd finished lunch and gotten in our cars for the long drive home. Then the rains came pouring down in virtual buckets. Just what we needed, and just the perfect time for it to happen. A magical day from start to finish.

SATURDAY, JULY 5, 2003
Tonight was the biggest night of the year in my community and I was fortunate to be able to share it with my friends. Pat brought Grisca and her two girls, Shaneeka and Shameeka, over to visit at 4 PM this afternoon. We walk/scooted down to the park and spent the next six hours there. We started in the pool where Pat and I did laps and the girls played in the water. After showering and changing, we got dinner at the concession stand--my, those french fries were tasty!--and soon it was time for the band to start playing. This group, Sunset Boulevard, got us up on our feet and I, for one, didn't stop dancing--whether standing or sitting--for two solid hours. Lots of people danced, especially the youngest among us. Shaneeka and her Mom, Shaneeka and Shameeka, and our whole gang really got into it. At 10 PM it was time for the fireworks display over the lake. Everybody oohed and aahed as delicate fountains of sparkling lights alternated with showers of rainbows and sunbursts of color that transformed the night sky into a radiant canvas of ephemeral art. And now it is midnight and I am very, very sleepy. Bed is going to feel good tonight!

SUNDAY, JULY 6, 2003
When I woke up this morning I expected to have a quiet day at home, or at the most, to go to the park or scoot down and visit Ed at his office. Then I remembered it was the Detroit TasteFest weekend. How could I stay away from one of Detroit's free outdoor music festivals, especially on this beautiful summer day? So I went online and saw that the concerts started at 1 PM. Not surprisingly, I was particularly drawn to the lineup for the Jazz and Blues Stage (there were four stages, each offering a different kind of music). So I called some friends and found that July Drylie was available to join me. We decided to drive in two cars since she only wanted to stay for a few hours and I was planning on making a full day and night of it. I said I'd stop by and we could caravan down to the New Center area where the TasteFest was happening.
We were lucky to find parking at a $5 lot just half a block from the festival. Judy kindly put together Ona my scooter and we were on our way. Even though it was now about 1:45 PM, the Donald Walden quintet was still performing their mellow brand of jazz on the Jazz and Blues Stage, so we settled down to listen. Well, our listening lasted about fifteen minutes before it started to sprinkle. As a veteran Midwesterner, I'd packed my trusty rain poncho in my scooter basket just-in-case, and Judy and I were soon huddled under its plastic protection. A nice woman gave us an umbrella to use, and in a few minutes she had become our favorite person on earth...for then the storm kicked into high gear with thunder, lightning and pelting rains. We covered my scooter engine with the poncho and ourselves with the umbrella and waited it out. These summer storms usually pass through in about ten minutes. This one took a little longer because I think it was actually two storms back-to-back. By now the show had stopped, stage hands were mopping water off the stage, and poking the roof of the tent with the mop handles so the water couldn't pool there. Except for one other woman, Judy and I were the only people left in the audience--everyone else had run for cover. We agreed it reminded us of the Michigan Womyn's Music Festival.
But soon the skies had cleared, the heat was back and things were again in full swing. By now we were feeling a bit peckish, so Judy and I walk/scooted through the crowds--photos #1, #2, #3, #4, #5--to find some food. Of course, this was Detroit's TasteFest, so we had lots of choices. I ended up with a delicious Indian veggie combo plate and an orange cream smoothie, and Judy got fresh potato and cheese pierogis from women who spoke only Polish, and a beer. We sat beside the Fisher Building where Eddie had had his office for 20 years, and watched a farm display with a fellow demonstrating how to milk a goat. Strange juxtaposition of images!
By 3:30 PM, we were back at the Jazz and Blues Stage to watch the next scheduled act, Tim Bowman. When we saw the size of the audience, we suspected this was going to be something special. We were not disappointed. Tim Bowman is a homegrown Detroiter who has made his mark nationally by developing a unique blend of jazz and gospel on the electric guitar. We discovered that he also has a talent for bringing together an exceptional collection of musicians, many of whom are related to him. After the concert, I got to talking to Clarence, the man sitting in front of us, and learned that Tim comes from a family of twelve children, nine of whom are girls. All of his sisters are award-winning gospel singers. So music is definitely in the family. I've got photos of Tim and his band, but I wish I could give you more of an auditory snapshoot than a visual one. As hot as this day had become, Tim and his band made it even hotter. Fabulous performance!
After they were done, Judy said she thought it was time for her to go home. As I waited for her to use the restroom, I realized I was ready to go home too. As much as I wanted to do it all, I was running out of steam. You know that's hard for me to admit, especially to myself, but it's a good thing I did. By the time we got to the parking lot, I could tell I was tired. So when I lay down for a nap at 6:30 PM and Ed had to wake me up at 9 PM to take a phone call, I knew I'd made a darn good decision!

MONDAY, JULY 7, 2003
I'm putting up today's journal entry early because around 7-8 PM tonight, Kirsten, our nephew John's wife, will be arriving with their two labradors, Ursula and Elvis, for an overnight visit. She's driving from their home in Washington, DC all the way up to Charlevoix, Michigan--probably a 14-15 hour drive--where John will meet them (by plane). Happily we can offer them a restful night on the road. I suspect the evening will be wonderfully full, so journal-writing might have been a bit of a challenge. Other than that, today has been the quiet day I had anticipated yesterday but didn't get. It feels good.

TUESDAY, JULY 8, 2003
We had a delightful visit last night and this morning with Kirsten, our niece by marriage. Not just Kirsten but Ursula and Elvis. They arrived at 6 PM after ten hours on the road. We started the visit with a walk along the lake which suited everyone just fine, although our four-legged guests would have preferred to be IN the lake rather than beside it. After our walk, Ed brought out the Middle Eastern food he'd bought and we ate on the porch, happy for the somewhat cool breeze of a fan. It was a very hot day.
After dinner, Kirsten and I walk/scooted down to the park while Ed stayed home with the doggies. She loved the idea of taking a nice cool dip in the pool. What a beautiful swimmer! Seeing her glide through the water made me remember that she'd been a high-level competitive swimmer in her youth. After she'd finished, we sat beside the pool and had a wonderful conversation. It was the first time Kirsten and I had ever been together by ourselves, and we connected on a deep level. Soon the half-moon was shining overhead and we could see lights sparkling across the lake in Canada. It was time to go home so Eddie could go off for his nightly walk. When we arrived, Ursula and Elvis were very happy to see their "mommy"--they must have wondered why she'd left them in a strange house--but their excitement quickly gave way to sleepiness, as it did for Kirsten. They had had a long day, and would have to be up early in the morning.
I'd been mistaken about our nephew John meeting Kirsten up in Charlevoix, their final destination. He was scheduled to fly into Detroit's Metro airport at 9:15 AM today. So we all got up early, and Ed and I took Ursula and Elvis for a brief walk while Kirsten showered and packed up. A highlight for our four-legged friends was when Kirsten got out their soccer ball and showed us how they play the game. Ursula is the champ and she's pretty darn impressive as she knocks the ball in the air with her head and then pushes it down the "field" (our lawn) with her nose and paws. John plays soccer in a Washington, DC league and must have taught his "girl" how to play. Here is a series of semi-action shots of the soccer champ, her brother and their adoring mom--photo #1, #2, #3, #4, #5. We soon had to say goodbye with hopes that they might stop and see us again on their way back home in a week.
In the last month we've had visits from our nephew Joe, his wife Cheryl, their little boy--our grand nephew--Alex, our niece Carolyn, and now our niece Kirsten. Lucky us!!!

WEDNESDAY, JULY 9, 2003
"Never be discouraged from being an activist because people tell you that you'll not succeed. You have already succeeded if you're out there representing truth or justice or compassion or fairness or love. You already have your victory because you have changed the world; you have changed the status quo by you; you have changed the chemistry of things. And changes will spread from you, will be easier to happen again in others because of you, because, believe it or not, you are the center of the world."
--Granny D (Doris Haddock), from a speech she gave at the Buck Jackson Rodeo Arena in Pecos, Texas on May 14, 1999. She had just walked from Santa Monica, California across the Far West on her way to Washington, DC to deliver her call for Campaign Finance Reform. At this time Granny D was 89 years old.
I am reading a book that will change every single person who is fortunate enough to pick it up. The title is Granny D, with the subtitle, "You're Never Too Old to Raise a Little Hell." This book, written by Doris Haddock with Dennis Burke and first published in 2001 by Villard Books (it is now available in paperback), recounts the story of Granny D's historic walk across the United States for Campaign Finance Reform. Dear GranMotko of our own Raging Grannies Without Borders loaned it to me after she and my sister Grannies had spent a weekend with Granny D at the Eastern Regional Raging Grannies Gathering in Rochester, NY last month. I am savoring every word that comes out of this wise woman's parched lips. And as I read, I can hear her voice, see her smile and feel her hand in mine, because we Grannies had the marvelous opportunity to hear Granny D speak, to sing and talk with her here in the Detroit area at the WAND Mother's Peace Day Breakfast in May. We even had some wonderful photos taken with her. You can find her book at your local library, independent bookstores or even on Amazon.com (I know it's there because I just ordered a copy for my brother Rabih Haddad). I so recommend your reading it! There is such a sense of adventure, humor, wisdom, human interest, history and just out-and-out guts within its pages that you'll feel as though you are walking those ten miles a day at her side...but with no 25-pound pack on your back, loose gravel under your feet, grit and exhaust from trucks in your face, or hot deserts to cross. If ever there were an individual who should receive the Nobel Peace Prize it is Granny D. Check out her web site too. It's a trip in itself.
Today was one of those summer days that you'd like to bottle and take out to enjoy on a cold February day. After two weeks of heat, the air was clear and mild. I don't think it got over 80 degrees F. all day. Sunny, blue skies and a lovely breeze from the north. Quite idyllic. It brought our neighborhood girls outside to play, and made the flowers sparkle in the sun. A tigerlily, balloon flowers, day lilies and roses, and a gloriosa daisy with a green visitor on its petals all caught my eye. And then there was the wooden fence that was carpeted in roses. As I got closer and closer, the roses became more and more beautiful. How I love summer.

THURSDAY, JULY 10, 2003
I had an unexpected treat today.
My morning was spent on the never-ending project of cleaning up hundreds of broken photo links from my web site reorganization in April. At 1:45 PM I decided it was time to swim some laps. The morning had been overcast and relatively cool, and it was still cloudy as I scooted down to the park at 2:15 PM. But when I arrived at the pool, I had a shock. There was NO ONE in the water! Three lifeguards were sitting in their elevated chairs watching over a totally empty pool. But it wasn't empty for long.
I don't think I've written about how hard I've been finding it to share a lap lane since moving to the outdoor pool. During the winter, Tim had spoiled me rotten by allowing me to have a lap lane all to myself. Even when other lanes might have three swimmers, Patricia's lane was sacrosanct. He said I deserved it. I guess he was referring to my disability. But whatever the reason, I'd gotten used to swimming my laps as a Zen exercise. Because I didn't have to watch out for other swimmers, I could zone out and just swim. I guess I didn't know how spoiled I was until the middle school pool closed and the park pool opened. For a month now, I have rarely had a lap lane to myself. Two weeks ago a very fast swimmer and I collided head-to-head. I saw stars and had quite a bump from our encounter. Since then, I've been even more vigilant when I share a lane. No Zen exercise here!
But today I had the pool all to myself. I didn't even bother using the lap lane. And for the first time in a long while I was able to swim the free style as it is meant to be swum--my head lined up with my body, looking down at the bottom of the pool, instead of craning my neck underwater so I could see what was ahead. It didn't matter what was ahead. No one was ahead of me. Nothing could run into me. I just swam. And swam, and swam some more. I got into a groove like I used to when I was doing long distance running. I truly felt like I could have gone on forever. And I almost did. Instead of my usual 20 lengths of this 30-meter pool, I swam 34!!! I swam without stopping for over an hour. I just looked at a distance conversion web site, and the 1020 meters I swam are the equivalent of .63 miles. And every inch, foot, yard, meter felt FABULOUS! What a gift.

FRIDAY, JULY 11, 2003
I am writing today's journal entry quite early--it is now 11 AM--because I'm anticipating a long, wonderful day out on the town. Actually my whole weekend is shaping up to be "out there." At 1 PM today I plan to arrive at my Gaia friend's house in Royal Oak (only 20 miles from my house). Then Jackie, Jan, Nancy and I will walk/scoot to a favorite vegetarian restaurant a couple of blocks away. We were intending to sit out back beside Jackie's pond after lunch, and maybe we will, but the chilly air and cloud-cover makes me wonder. Ah well, the inside of her house is lovely too. Between 4:30-5 PM, Jackie's sister is expected to arrive from her home in Northport (about five hours north of Detroit), and we five will go off to the Concert of Colors by the riverfront in Detroit's Chene Park. If you're a regular reader of my journal, you know that I LOVE this annual free festival of world music. You can check out my Concert of Colors 2002 web page and get a sense of what it is like. I intend to spend most of tomorrow there too. Sunday is a special Gaia gathering of our Great Lakes Basin sisters at Pt. Pelee National Park on the Ontario shores of Lake Erie. We are meeting to walk the land, greet the waters and sing in solidarity with our Atlantic Canada sisters who are recording their portion of the O Beautiful Gaia CD in Halifax, Nova Scotia this weekend.
Now, knowing how Life makes its own plans, let's see how much of this goes according to my plans.
LATER:
I know I always say the same thing after attending the Friday night performances at the Concert of Colors, but it's true: Detroit is family. There's no other way to describe the feeling of belonging, of joy, of acceptance, of celebration that permeates this free world music festival held each July down by the Detroit River. And Friday night especially. That is when we all meet again after a year apart, all of us Concert of Colors regulars. When we greet people whose names we don't know but whose spirits have fed us year after year, folks we've danced with, sung with, with whom we've shared amazing moments of high energy and/or tender musical performances, drummed with, photographed and been photographed by. It's hard to put into words what we share on this one weekend each year. Whatever I say can only begin to touch on the feelings of wonder and gratitude that swept over me as I sat--more often stood and danced--during tonight's performances at the glorious Chene Park stage that backs on the Detroit River. And tonight especially...a full moon night that transformed the water into sparkling diamonds. It was so beautiful that even War, the 1970's icons, stopped playing, turned and pointed at the full moon that only they could see (the tent hid it from the audience). But we could certainly see its glistening path reflected in the dark waters behind the stage. Quite magical.
Speaking of War, they were the final act on tonight's lineup. How to describe what happened during their performance?! All I can say is that some sort of energy passed between the stage and the audience, an energy that got just about every one of those thousands of people up on their feet, singing along, dancing, swaying, clapping, waving their arms and smiling. Everyone was smiling. You couldn't help it. Your mouth just turned up and your eyes shone whether you wanted them to or not. Now, I must say War was very smart because they were actually recording this performance live for a CD. That is going to be some CD!!! Because of recording the CD or just because they were having so much fun, War performed for a solid hour and a half! What a night.
And it wasn't just War that had the audience on their feet. Before them, we'd seen and heard an African legend, Oliver Mtukudzi, perform with a band called the Black Spirits. Their energy was equally magnetic to War's; it was simply more mellow. But it still got us dancers on our feet and kept us there. I don't know how old Oliver Mtukudzi is, but I do know he has been around a long time. A lovely spirit of peace emanates from that man. At one point he called out to the audience, "Is any culture less than another?" The audience yelled back, "NO!"
It was like that all night. At every opportunity to stand for peace and solidarity with all nations, we here in Detroit made clear where we stand. When the gifted singer/songwriter/guitarist, Patty Larkin, sang her song called "Beg To Differ", the audience was almost reverential in its support of her words of peaceful dissent. For me and my friends, this was an amazing moment. Just a month ago three of us had recorded a CD in which we had sung lyrics that said, "Listen to the voices that beg to differ from the rest." We felt like we'd come home to a collective truth.
There was a lot of truth in that audience tonight. I saw, spoke to, danced with, hugged so many friends from the peace and women's communities in Detroit, Ann Arbor and Windsor, not to mention all my Concert of Colors friends...and even new friends like Douglas whom I met last night. During the evening, two members of the New Detroit staff came up independently and introduced themselves to me. Both said how much my photo-journal of the Concert of Colors 2002 had meant to them and to everyone at New Detroit. As co-sponsors with ACCESS (Arab Community Center for Economic and Social Service) of this 11 year-old gift to our community, the folks at New Detroit apparently appreciated seeing the festival through the eyes of a festival-goer. If you recall, they even put up a photo and link to my Concert of Colors photo-journal on the New Detroit web site after last year's festival. Ed King, the webmaster, and I talked last night about the possibility of my getting a media pass for next year. I told him I consider myself Brenda Starr reincarnated. He agreed ;-)
**************************
Before I had the privilege of attending tonight's Concert of Colors with my friends, I had the joy of time spent with these women whom I love. At 1 PM I arrived at Jackie's house in Royal Oak. Nancy soon joined us and Jan was already there. Jackie showed us her backyard--a magical place in itself--with its pond with a rock waterfall and colorful fish, abundant flowers, and corners of beauty everyplace you looked. We walk/scooted a couple of blocks to Inn Seasons, one of metro Detroit's best vegetarian restaurants, had a delicious lunch--more like dunch/linner (dinner and lunch)--and returned to sit outside and enjoy a positively yummy sherbet dessert. We talked and even sang. O Beautiful Gaia women always sing when they get together! Chi Chi, Jackie's dog, joined us for much of our merriment. Around 5 PM, Jackie's sister arrived from up north and we were soon on our way downtown to the Concert of Colors. None of these women had ever been to this festival before, but I think I've got them hooked now. Tonight we decided to come right over to the Concert of Colors on Sunday afternoon after we return to the US from singing with our Gaia Great Lakes Basin sisters at Pt. Pelee National Park on Lake Erie. As I said before, this is going to be a BIG weekend. A big and beautiful weekend.

SATURDAY, JULY 12, 2003
It's the heart that makes this festival so special. Yes, the music is superb, the venue beautiful, the event well-coordinated, and certainly the price is right, but the heart is what keeps me, and thousands of folks like me, coming back to the Concert Of Colors year after year. I work my summer schedule around this weekend, and it never disappoints me. If anything, I am always surprised and delighted beyond my wildest imaginings.
An example was the Taiko Drum Clinic put on by the Kiyoshi Nagata Taiko Ensemble from Toronto. I was excited enough just to know I would see and hear this ancient Japanese art form in such an intimate venue as the Rhythm Stage. Ever since I'd seen a PBS documentary years ago on a taiko drum school in Japan, it has been among my favorite instruments. There is something about the vibrational energy of these mammoth drums that sets your mind/body/spirit in balance. How could I ever have imagined that I would have the opportunity to PLAY a taiko drum myself?!! And not just me, but so many of my sisters and brothers here in Detroit, individuals of all ages and backgrounds. What an unexpected gift. And not only were we able to play the taiko drums ourselves, but we were able to experience them being played in original ways by members of this amazing group of musicians. As so often happened this weekend, this ensemble cut across all boundaries of ethnicity, national origin and gender. Kiyoshi Nagata is obviously committed to the idea that the taiko drum is for everyone, that is, everyone who is willing to work very hard, become incredibly strong, and integrate the spiritual into their music-making. The hours spent with this ensemble of musicians from Toronto were among the highlights of my festival weekend.
Another special moment occurred late Saturday night. Huge numbers of people were crowded into the Main Stage listening--and I'm sure, dancing--to the 20-piece Big 3 Palladium Orchestra with the sons of Latin-Mambo greats Tito Puente and Tito Rodreiquez. But it was a little loud for me, so I scooted down to the smaller Diversity Stage. And there I found the down-home sound of the Blue Runners, a roots music group from Louisiana. There were lots of people up and dancing--women with women, men with men, and families together--but what will stay with me was the conga line that spontaneously formed (helped, I'm sure, by my sister in the peace community, Julie Beutel, who was behind the girl in the lead). The line grew as it wove in and out of the rows of chairs, and the smiles on the faces of its youngest members must have lit up the darkest corners of the world.
What touched me most deeply during this very full day was the sense of community, those moments when people came together with unselfconscious exuberance and let themselves experience unconditional love and acceptance. I personally saw it happen at the Taiko Drum Clinic, in the conga line at the Blue Runners' performance and at the Community Rhythm Circle, but I'm sure it was happening everyplace. This is not to say that the performances at the Main Stage weren't special too. They were.
I'd started my day there, dancing to a band called Bandoleros, who had a terrific mix of Funk, Latin and Rock. Even though it was early in the day, I wasn't the only one who was ready to get up and dance to that group! As evening approached, Third World took to the stage and utterly enthralled a huge audience. Lots of folks were up and dancing then; they didn't even bother to leave their seats.
But, as I say, it was the small moments that caught my eye and my heart. Moments like this little girl and a man sharing a drum--garbage pail in its former life--at the Community Rhythm Circle. Or the beautiful women who formed an impromptu dancing line as the drummers drummed. And especially this proud new father who was onstage drumming as his little one lay in her/his pouch resting on Daddy's chest. It must have brought back recent memories of hearing Mommy's heart beat in utero.
Detroit being the small town that it is--at least among those of us who love music and people--this festival was also an opportunity for me to see many old friends and meet new ones. My former bookstore co-workers (and voice teacher), Tamm and Robert were there. My new peace community friends, Birgit and Maik were there with their little ones Charlotte and Philipp. Shameeka, Shaneeka and Grisca were there. As were the photographers, Frank and Frank, whom I have see at many Detroit area events throughout the years. Some women I know were performing, like Judy Piazza and Debby. And among many other friends--old and new--I met a delightful couple, Nicole and LaRon, who had recently become engaged with diamond ring and all.
The commitment to diversity by folks like Judy Piazza (who has organized the Rhythm Stage in recent years), meant that we not only saw traditions from other countries but from our own land as well. For the past three years (at least), the Rhythm Stage has hosted drummers, dancers and singers of Native American traditions. This year, the Swirling Winds Singers and Dancers returned (they'd performed in 2001). On the stage a circle of men drummed and sang, while a young man and a young woman danced in full costume on the grass beside the audience. The elder used this opportunity to share with us some background about his culture, and at one point the audience was invited to participate in a community dance--one line of women and one line of men--led by the young dancers. As always, I especially enjoyed a small moment that was obviously not part of the program.
But one of the most spectacular shows of the day was unplanned as well...at least by the festival organizers. As day turned to night, we saw a radiant sunset to the west and a stunning moonrise to the east.

SUNDAY, JULY 13, 2003
Peace is no dream. I know that now. After a weekend when the world was in every way exactly what I would want it to be, I can no longer say that peace is a dream. No, peace is a reality. It exists here and now. I know because I saw, heard, touched and was touched by it. It IS...no longer simply what we wish would be.
Now when I use the word peace, I am speaking of more than the absence of conflict or violence or war. I am talking about a world where everyone is equal, where no one is left out or ridiculed, where everyone has a place on the dance floor. Because that is what I saw all weekend long at this glorious festival called the Concert of Colors.
Tonight's performance at the Rhythm Stage by the Trinidad Tripoli Steel Band was just one of many examples. On the dance floor (concrete sidewalk in another life) there were persons of all ages, abilities, ethnicities, religions, races, educational and economic backgrounds, national origins. We were ALL represented on that dance floor. No one was left out. No one was less than another. No one was different. There was a place for each and every one of us. And isn't that our dream?
Well, here in the city of Detroit, Michigan--a wounded, often divided city--we experienced the world as we now know it can be. Even with our government's leaders waging wars. Even with a greater divide than ever between rich and poor. Even with corporations having the ear of politicians more than the people they are supposed to represent. Even with our earth and air and waters under threat by unthinking decisions by us all. Even with all that is out of balance in our world, those of us who were fortunate enough to be at Detroit's Concert of Colors this weekend know that we can live in balance and peace and equality and justice. We know it because we lived it. And we know that we can do it again. That this experience does not need to be a once-a-year occurrence. That we can make choices from here on out that will continue this wondrous way of being together in our world. I, for one, pledge to do everything I can to make it happen...starting with myself.
How to describe this day? For me it was joy from start to finish. I'd spent the morning and early afternoon at Pt. Pelee National Park in Ontario with my Great Lakes Basin sisters, the women with whom I'd recorded eight songs for a CD in mid-June. We were together today to sing in solidarity with our Atlantic Canada sisters as they recorded their portion of the O Beautiful Gaia CD that 150 Canadian and American women have worked on since last September. So by the time I got to the Concert Of Colors at 5:30 PM, my heart was already open and full to bursting.
And there was Ubaka Hill up on the Rhythm Stage, giving it everything she and her sisters--all of whom I know and love--had to give! Ubaka and I go way back as drumming sisters and as sisters of the heart. She is an authentic ambassador of joy and unity whom I have been privileged to know at the Michigan Womyn's Music Festival for years. And did she and her drumming sisters ever have that audience going! Audience isn't the right word; it was more of a community. Folks were dancing, clapping, waving their arms in the air, doing the limbo--elders and youngers--everybody was up on their feet or just plain getting down. But for me the highlight came when Ubaka sang of our unity with our sisters and brothers around the world. In Iraq, Afghanistan, Palestine, Israel, Africa, Asia, Central and South America. Where one suffers, we all suffer; where one heals, we all heal. For, as Ubaka always says, WE ARE ONE. Today we could hear and feel her message in a deeper way because it was what we were living here on the shores of the Detroit River during this magical weekend.
Because of Ubaka, I could feel my oneness with Carl in a way I might not have done before. And I could feel my oneness with the Egyptian singer/dancer Natacha Atlas who performed on the Main Stage with the talented musicians from Du Oud. I thought it fitting that an ocean-going freighter passed behind them as they performed. For we were the World. People like John Spiver, the fine arts photographer whom I met as we waited out the rain before Natacha came on, and Hanifah and her sister Kim. Hanifah who had painted a magnificant henna tattoo on my foot and ankle at last year's Concert Of Colors. Phillis and Mary from the Ann Arbor Area Committee for Peace who danced beside me as Ubaka sang and drummed. Ella, a friend whom I hadn't seen in almost two years, who also danced beside me during Ubaka's performance. Sue Hamilton-Smith and Horacio Vargas, organizers with New Detroit, who were everyplace I looked throughout the weekend, helping things run smoothly. Lori Fithian and Carol who were also everyplace, but their gift being to hand out hundreds of homemade percussion instruments like spice bottle rattles, plastic pail drums, wooden sticks, and a good number of "real" instruments like tambourines, drums and cowbells. Because of them, the Rhythm Stage was truly collaborative much of the weekend. But the crowning moment came at 7:45 PM tonight when it was time for the Community Drum Circle facilitated by Lori. Again, we were all ages, races, ethnicities, educational and economic backgrounds, races, religions, national origins. There was a place for everyone in this circle. Even me! I leaned up against my scooter for balance and had a ball beating out rhythms on the big drum. But I left a little early because I had a date with Fruit over at the Diversity Stage.
While everyone else--well, an awful lot of folks--were making their way into the Main Stage area to see Bo Diddley, I had a real hankering to experience this young award-winning group from Australia. When checking out the Concert Of Colors online schedule of performances, I had clicked on the link to Fruit's web site. The awards they'd already garnered plus listening to a couple of their audio selections had me hooked. I wanted to see them in person.
Wow!!! Was I ever glad that I did. These three women (guitars, vocals and one of them on everything from trombone to flute and soprano sax) and two men (one on electronic bass and the other on drums) were exceptional performers. All of their music was original, much of it coming from the raw stuff of life. I already have September 11 circled on my calendar to see them at the Ark in Ann Arbor.
I've been so busy describing the music and the people that I almost forgot to show examples of the vendors that also graced this festival. Although I only bought food--Middle Eastern, of course--I certainly enjoyed seeing the creativity and color evident in every booth. Again, they represented many ethnic cultures and demonstrated the wonderful diversity right here in our own city. I think most of the vendors were local. Here is a sampling of five vendors--#1, #2, #3, #4, #5. And this area also had tables for organizations that work for diversity and justice in our city, groups like the ACLU, the Blue Triangle Network, and the Concert Of Color co-sponsors, New Detroit and ACCESS (Arab Community Center for Economic and Social Service).
Have I made you want to come down to Chene Park for next year's Concert Of Colors? I sure have whetted my appetite! It's going to be hard to wait a whole year, but I can tell you that this free music festival is ALWAYS at the top of my list of summer-events-not-to-be-missed. My deepest gratitude to all who made it happen this year. See you next July!
*******************************************************
GREAT LAKES BASIN WOMEN AT PT. PELEE:
Each time we women of the Great Lakes Basin meet, we drop to a deeper level of connection and commitment...to one another and to Gaia, our mother. How could we not, especially today? Today when we were on land, beside waters, under skies and among plants, trees and creatures that spoke so tangibly of our common heritage.
For on this bright, sunny summer day, twenty-two Canadian and American women met at Pt. Pele National Park, a peninsula of sandy beaches, sun-dappled forests and primeval marshes that stretches its sacred finger into Lake Erie. It is the southernmost point of land in all of Canada. Our reason for gathering was to sing in solidarity with our sisters in Atlantic Canada as they recorded their portion of the O Beautiful Gaia CD up in Halifax, Nova Scotia.
And sing we did!
We sang in the Visitors Centre theatre, on the path beside the yellow blossoms of the Prickly Pear Cactus, at the parking lot entrance to the Visitors Centre, under the trees by the picnic tables, and on the beach and boardwalk out at the point. And because we connected again with our friend John Brownlie, the Park naturalist whom we had met in November, we were able to add Pt. Pelee's rare, threatened and endangered species to our singing of the Longing Series. We sang of the Hackberry Butterfly, Eastern Fox Snake, Shagbark Hickory, Butternut, Spotted Turtle, Salamander, Kentucky Coffee Tree, Swamp Rose Mallow, Prickly Pear Cactus, Pin Oak and Bull Frog. John sang along with us beside the flowering cactus and at the entrance to the Visitors Centre...his hand on his heart and tears in his eyes. Many of us had wet eyes at one time or another today.
What a glorious experience it was to sing from our hearts with no concern over microphones, recording technicalities or pitch. And to sing in a place that holds the meaning of our words and melodies within its very being. To sing with a chorus of birds, the whisper of Hackberry Butterfly wings, trees swaying in the breeze, waves splashing gently on the shore. And as we sang, we brought our Atlantic Canada sisters into this sacred space. Our voices soared together.
*To see today's photos, click on the Great Lakes Basin Pt. Pelee photo album
MONDAY, JULY 14, 2003
When I turned in last night (this morning) at 2 AM, I anticipated sleeping in today. Well, at 7:30 AM heavy machinery started drilling holes in the concrete under my bedroom window, in essence forcing me out of bed. So I got up and worked for several hours on creating an online photo album of yesterday's O Beautiful Gaia gathering at Pt. Pelee. By 1:30 PM I was back in bed where I slept soundly until close to 4:30 PM. My next tasks were to write the text for the accompanying journal entry, and to correct mistaken links in each photo page I'd already put up. One definitely has to have a good bit of the obsessive-compulsive in her/him to keep a web site.
If you're interested in reading the story and visiting my Pt. Pelee photo album, I recommend your going to the Great Lakes Basin Journal page and scrolling down to the final entry. It really was a glorious day.

TUESDAY, JULY 15, 2003
My brother Rabih Haddad has been deported. Ed just heard it on the 11 o'clock news and came upstairs to tell me. We only know that he was deported on Monday night, that his wife Sulaima and his lawyer were not informed of that fact until Sulaima received a collect call from Rabih during a layover in Amsterdam on Tuesday morning. We also know that he was immediately detained after he disembarked from the plane in Lebanon. His mother who was waiting to meet him learned that much from the officials. But we do not know anything else. This is why Rabih had applied for asylum, because he feared that he would be jailed as soon as he returned to the country of his birth. At this point no one knows whether Rabih has been jailed or just detained for questioning at the airport.
Can you imagine how this must feel for Sulaima and their four children? And what are they to do now? Only one of the children is a US citizen by birth; the other three and Sulaima have expired visas, just like Rabih. Sulaima's country of birth is Kuwait. Will she have to go there? So much is unknown right now.
How I wish I could help, even in some small way. I have just sent emails to Sulaima, to Rabih's brothers, Mazen and Bassem, and to Phillis, their faithful advocate at the Ann Arbor Area Committee for Peace. I feel so impotent and sad. I have only just been able to stop crying.
After Ed told me the news, I checked my emails and there was one from Phillis telling the AAACP members what had happened. At least all that we know so far about what has happened. I then went to the Detroit Free Press online and found a lead article titled, "Haddad deported, family remains in US." The New York Times online also has an article. Their's is titled, "U.S. Deports Charity Leader in Visa Dispute." As always, it is filled with unproven innuendoes that tie the Global Relief Foundation that Rabih co-founded to terrorists. Of course, no such charges were ever made in court, so they could never be disproven.
Rabih was deported 19 months to the day that he was handcuffed in front of his children by INS agents, and thrown in jail. Except for minor visa violations, he was never charged with any crime, but his good name was smeared by unproven accusations made to the press and media by the INS and representatives from the Justice Department. For 19 months this well-respected Muslim cleric and global humanitarian was treated like a criminal by a "justice" system that has no sense of justice left since John Ashcroft came to power. There were no appeals that could get Rabih released, nor was there any way to assure his clement treatment in jail. He had not been allowed to touch his wife and children for over a year.
And this is the country they say is free? I wonder what this country's Founding Fathers would say about that. I guess it's only a democracy for a select few. And Rabih was obviously not one of the few.
Before Ed came upstairs I'd just finished preparing the photos and writing the journal for my Sunday at the Concert of Colors. To read it, you can scroll down to my journal entry for Sunday, July 13.

WEDNESDAY, JULY 16, 2003
Here is the VERY GOOD NEWS I awoke to this morning. I will be at the Press Conference today!
From: A2 Area Committee for Peace <philliseng@yahoo.com>
Date: Wed, 16 Jul 2003 08:25:05 -0700 (EDT)
Subject: [peace-events] Rabih made it home; press conference 1 pm today
Hello everyone,
Two pieces of news about Rabih Haddad's deportation:
Last night I sent an email stating Rabih had been deported to Lebanon and detained there. Since then, he has been released. He spent the night at his mother's home. Apparently, the airport in Beirut received many phone calls from Rabih's supporters. This may have been a factor in their decision to release him. Hopefully this signals the peaceful end of an arduous journey for Rabih Haddad.
Second:
There will be a press conference today (Wed.) at 1 pm at the Islamic Center, 2301 Plymouth Rd in Ann Arbor, Michigan. The speakers will be Noel Saleh (ACLU attorney), Salma al-Rushaid (Rabih's wife), and Kristine Abouzahr (from the Committee to Free Rabih Haddad). The organizers ask that anyone who is able to attend and show their support, please do so.
See you at the press conference or the Art Fair.
Phillis Engelbert

Later
"Rabih's deportation just reinforces our assertions from the beginning--that Rabih Haddad is innocent, and that the government has not and cannot find anything against him other than a minor visa violation that does not warrant his detention in the first place," stated Kristine Abouzahr, spokeswoman for the Committee To Free Rabih Haddad. "The government has attempted to assassinate his character by spreading rumors and innuendo, and has destroyed his family's sense of security. We do hold the government responsible for anything that may happen to him and his family now."
When asked by a reporter if she would like to return to the US some day--Sulaima and the children are expecting to be deported at any moment--Sulaima al-Rushaid said, "No. Not this country as it is now. I loved the old America but since September 11, everything has changed. It is no longer the same country. I now find it scary."
"So is there anything you like to say to the US government, Ms. al-Rushaid."
Sulaima stood with her head bowed, then raised her head and said one word, "Ashcroft." With great deliberation she went on to say, "I would say to Mr. Ashcroft to stop and reflect on what you are doing. Look around and see how your decisions have eroded this country's civil liberties."
Today's press conference at the Islamic Center in Ann Arbor--Rabih's home mosque--was very emotional for those of us who have been at Rabih's and Sulaima's side since the beginning of this nightmare on December 14, 2001. Not only were we finally hearing the truth told--that Rabih was totally innocent and had been jailed unnecessarily for 19 months--but for the first time, this truth seemed to be heard and respected by the press and media who had often smeared Rabih's character by printing unsubstantiated accusations by the INS and more recently by the US Department of Homeland Security (does anyone else think of Nazi Germany every time they hear that name?).
For many of us the most emotional part of the day was the awareness that this might be the last time we would ever see our beloved sister Sulaima. After the press conference, we women formed a spontaneous line to get our last hugs and kisses from our friend. In that line, there were no dry eyes.
Speaking of eyes, I have never seen Sulaima look quite as tired as she did today. When she stood up to speak, she apologized ahead of time for any mistakes she might make as she had only had two hours of sleep last night. Not only was she worried about Rabih, but she was quickly packing in preparation for the moment when this inhumane group of people from the US Department of Homeland Security would come bursting into her home with no warning and take her and her four children, aged 13 to 5, off to the airport to be deported to Lebanon. When asked how her children were taking all of this, she smiled wanly and said, "They don't know what's going on. I told them we'd soon be going home to be with Daddy, but for them, this is home."
Noel Saleh, the ACLU attorney who has helped with Rabih's case from the beginning, made the point clearly that if the government had had any evidence at all that Rabih Haddad had any ties to terrorist groups, they would have slapped him in a military prison and/or brought him to trial. The fact that they simply put him on a plane and released him in Lebanon means they had nothing to justify having kept this innocent man in jail for 19 months. He, Sulaima and Kristine assured the assembled press, media and supporters that they are not going to let this injustice rest. They will be doing everything possible to bring the truth to light and to insist that the US government apologize and recant their unfounded accusations and innuendoes. Sulaima, especially, made it clear that she will continue to fight for her husband's good name, whether from Lebanon or Ann Arbor.
I come away from this experience of getting to know Sulaima, Rabih, their children, Rabih's brothers, and their community of friends, colleagues and supporters with a sense of awe and gratitude. As hard as it has been to walk with them through this nightmarish time, it has been even more of a privilege. I have watched both Rabih and Sulaima grow into such strength, courage and wisdom that I can only say "Thank you" to the Universe that touched my heart that December day 19 months ago and said, "Go to this Immigration Court hearing and support this man, Rabih Haddad." What a grace and gift it has been. And, as I told Sulaima today and will tell Rabih when next we write, I love them as a sister and that means forever.
Still later
An amazing thought occurred to me after I'd put up today's journal entry--now Rabih himself can read my accounts of our 19 months of working for his release! In fact, the web page I call My Brother Rabih Haddad could be a sort of illustrated history for him. So I spent some time tonight updating it and repairing a few broken photo links. May these pictures and words show Rabih that he was never forgotten during his long months in jail.
As I scooted with Ed tonight, the following song started singing itself in my head:
Free at last, free at last
Thank God almighty, he's free at last!

THURSDAY, JULY 17, 2003
As I was swimming today, a strong memory surfaced that stayed with me for at least 3 of my 20 laps. It was about something that had happened 40 years ago.
Early that June I'd finished my junior year in college and would soon be turning 21. Instead of having a summer job for the Federal Government as in years past, I wanted to work at a day camp near my home in suburban Washington, DC. In order to get this particular job, I had to renew my Senior Lifesaving Certificate. No big deal, thought I. I'd been swimming since I was 5 and had always been like a fish in water. Besides, I'd already gotten my Senior Lifesaving Certificate at camp when I was 16. Renewing it would be a breeze.
Since I had very little time to take care of this requirement--the day camp was to start in just a few weeks--I'd need to go downtown to the National Red Cross headquarters and take their two-week intensive course. The class was being taught by the National Swimming Director, a man whose name I have thankfully forgotten. We were to be in class eight hours a day for two solid weeks with Sunday off. My greatest concern was having to get up so early every day instead of sleeping in. In those days, I liked to party pretty late at night.
So I showed up bright and early on Monday morning, ready to work hard but feeling pretty confident. There were 40 of us that first day, equal numbers of young women and men. If I remember correctly, everyone in the class was preparing for a summer job of some kind, either at camps or as lifeguards at pools or beaches. That day I worked harder physically than ever before in my short life. Each day thereafter, our numbers dropped. I soon discovered that our instructor had a reputation for being the toughest person teaching Senior Lifesaving in the whole country. And he prided himself on this reputation and was not about to go easy on anyone, especially young women. He was not only tough but mean. We had classmates leave in tears more than once.
Well, all this only made me more determined than ever to finish this course and get my certificate. Now it had less to do with my wanting a job and more to do with my own sense of self. From the beginning, I was by far the smallest person in our class at 4'11" and 92 lbs. wringing wet...which I was most of the time. The instructor really had it in for me because of this. He'd pair me with the tallest, strongest fellows when it came to practicing our holds and carrying techniques. For our final exam, I was paired with a guy who was 6"1" and strong as an ox. He fought me in the water like an alligator, but dammit, I brought him in safely. Not only that, I carried that deadweight up the ladder and out of the pool in the required fireman's carry. When I put him down to give him artifical resuscitation, the whole class (with the exception of the instructor) burst into applause.
Of the 40 who had started that Senior Lifesaving course two weeks before, 11 successfully completed it. Of the 11, two were women. I was one of the two.

FRIDAY, JULY 18, 2003
It is 1:30 AM Saturday morning and I have just gotten off the phone after an hour-long conversation with my brother Rabih in Lebanon! I can't stop smiling. As Rabih said, we could talk for three solid days and never run out of things to say. How is it that two people who have never met could feel so close? But it's as though we know one another heart-to-heart, and have from the beginning. It almost makes me believe in reincarnation.
A couple of hours before calling Rabih, I'd been at a farewell picnic in Ann Arbor for Sulaima and the children. I was feeling sad about that until I talked with Rabih. Now I don't feel Sulaima and I were saying a forever-type goodbye. Rabih and his mother--who knew Patricia through my web pictures and journals about her son--have both invited me to come visit them in Lebanon. Sulaima said the same. Who knows? Life is such an adventure, we never know the path ahead of time. Lebanon already feels familiar to me because of all the children I know from school who were born there and go back every summer. They've told me so much about it, and shown me so many photos, that somehow I can see myself there. Not right away, but maybe next year. As I say, who knows?
Now I want to show Rabih pictures of Sulaima and the boys, (their 13 year-old daughter Sana chose not to be photographed), of his youngest, Oussama, riding with me on my scooter, of his supporters and friends--Phillis from the Ann Arbor Area Committee for Peace, the faithful women from his mosque who put together this picnic and then enjoyed it so mightily, Mary and Laurie of the AAACP, Kristine of the Free Rabih Haddad Committee, Nancy with her daughter Louisa, Rabih's former students Miriam and Leena, indefatigable Cynthia, and a good number of women whom I know by face but not by name. We talked, ate, hugged Sulaima (a lot), took and posed for pictures, signed a card for Sulaima, and celebrated the good news about Sulaima's travel plans (she and all four children will be deported to Kuwait where they'll visit her father for two days while she gets her visa, and then they will fly to Lebanon to be reunited with Rabih). These plans are the work of many hands, including Rabih, Sulaima, Mazen (Rabih's brother in Toronto), the lawyers, a good officer from the Immigration Department, Congressman John Conyers, an attorney for the House Judiciary Committee, Sulaima's father in Kuwait, the Free Rabih Haddad Committee, and others. As of now, it looks like they will be leaving the US next week.
But this evening was ours to give thanks for the bonds we've formed with this wonderful family. And the weather cooperated by giving us clear skies and a beautiful sunset.
And now it is past time that I take myself off to bed. I am still smiling...

SATURDAY, JULY 19, 2003
It is 8:30 PM and I have just run out of steam. As soon as I put up this journal entry, I'm taking myself to bed. Tomorrow I'll tell you all about the very special Raging Grannies gathering/rehearsal that was held here at my house today. But for now all I can say is "Night Night."
THE RAGING GRANNIES GATHERING/REHEARSAL
No more Hiroshima, Nagasaki too.
Nuclear's a no-no, No more DU.
Just one bomb, a city is gone.
People dead and dying,
The living facing worse,
Endless woe.
Burn scars never heal, cancer everywhere.
Home and work, all are lost.
Does no one care?
Generations come and go,
But deformity, disease and death
Keep following those who were there.
by Motoko Fujishiro Huthewaite, Naoko Owaki & Kazumi Sakaguchi
We Raging Grannies Without Borders were honored to have two guests from Japan join us at our monthly gathering/rehearsal this afternoon. Kazumi and Naoko were visiting our own GranMotoko for a week, and not only attended our meeting but brought us a new song, personal stories and homemade sushi.
On August 6--the 58th anniversary of the United States dropping the atomic bomb on the people of Hiroshima--we Raging Grannies will be singing at a Peace Community picnic and GranMotoko will be sharing her personal remembrances of that horrific day. Although she herself was in Toyko, that day is literally burned in her memory...as it is for all who were alive at the time. In preparation for this year's Hiroshima Remembrance Day, I'd invited GranMotoko, our best songwriter, to see if a new song might emerge from her experiences as a Japanese-American who was living in Japan on August 6, 1945. What she did was bring this request to her houseguests and on their long drive home from Mackinac Island last night, the three of them wrote this song. It is set to the tune of a traditional Japanese children's song that they sang for us as an introduction.
How can I describe the depth of pain I felt as we sang this song? Only persons who know from the inside the horror of what happened that day could have written it. And anyone singing it becomes privy to their pain. Naoko, Kazumi and Motoko also shared stories of people they either knew or knew of, people who had died, were burned or have suffered since this nightmare. Generations who have suffered.
How could the US now be starting to make new nuclear bombs, knowing what they know of Hiroshima and Nagasaki? It is unimaginable.
So we sang this song over and over until we Grannies finally caught on to its unique--to us--cadence and beat. Musically, it is unusual in that it has five sharps and is played entirely on the black keys. For me, the juxtaposition of this childlike, lilting tune with such gruesome lyrics just about knocks me out. But that's just what it should do.
In addition to the Peace Community picnic on August 6, we Grannies will be singing this Friday at the Blue Triangle Network National Retreat/Planning Meeting evening social at a local mosque. At today's meeting we chose which songs to sing. After that, the floor was open for general discussion, which is always interesting. When you have a roomful of informed, committed women, many of whom have been activists for years, you never know where such discussions will go. And that's the wonder of it. Power to the Grannies!

SUNDAY, JULY 20, 2003
After a good night's sleep--fourteen and a half hours!--I awoke feeling rested and refreshed. Finally. Last week was among the most strenuous weeks of my life emotionally, and sleep had been in short supply. Not only was I getting to bed late but I was having serious itching with what was probably a stress-related skin condition. Whatever it was, my symptoms have happily diminished.
The powerful reaction I've had to Rabih's freedom makes me realize how much his imprisonment had been weighing on me these nineteen months. But when I asked him how he was feeling now that he was free, he said, "You know, Patricia, it's really strange. I don't feel any different. After all, I was always free."
I have to apologize because I haven't had an opportunity to prepare either the photos or the story from yesterday's Raging Grannies meeting. Instead I worked for most of the day on last weekend's Concert of Colors journals and photos. I am happy to report that they are finally up and running. I'd recommend reading them on the Concert of Colors 2003 web page I created for the Music Festivals section of my site.
After completing that task about 5 PM, I got on my scooter to go visit Ed. Actually I was on my way to the Community Peace Vigil that is held every Sunday evening, and seeing Eddie was a welcome interim stop. But before I even got to his office, I saw an extremely unusual sight--kids playing a pick-up game of baseball on the high school lawn. I bet it's been twenty years since I've seen a game of pick-up anything around here. We live in a community of organized sports, from Little League baseball to soccer and football leagues to swim teams and tennis teams. Remember playing outside with your friends, just you kids? That's pretty rare these days, so seeing these boys playing baseball, yelling, screaming, working out their own conflicts without parents, referees or rules was pretty awesome. When I asked if I could take their picture for my web site, they seemed to think that was cool. Fortunately a father did come over and I told him my web address and said that if any of the parents objected, they could email me off of my site and I'd remove the picture. I sure hope no one objects because the posed picture I got of these kids is pretty great (if I do say so myself!). They might be comforted to know that I have never identified the city in Michigan where I live, nor do I plan to do so in the future.
Tonight we had a good crowd of folks at our weekly peace vigil/discussion. I'd sent out a call to our email list asking people to come because we'd be taking a picture to accompany a proposed article in our local newspaper. What a terrific response! We always start with five miutes of silence, and then we open the floor for announcements and discussion of issues relating to peace, justice and our country's place in the world. Today we added picture-taking to the list. But I was glad to have time to share with the community all that had happened to Rabih Haddad since last Sunday. And after folks had left, my friend Aly and I sat and talked for probably another hour. He is a Muslim man, originally from Eygpt, who is quite an admirable person. We both experience the world with open hearts, meaning we suffer when others suffer, so life since September 11 has not been easy for either one of us. But we agree that hope is definitely taking hold, especially as we see things unravelling for our country's president and his advisors. Truth is the key to hope.

MONDAY, JULY 21, 2003
I know I needed/wanted exercise, but I couldn't have imagined how much exercise I'd get today! Twenty lengths of the freestyle followed by an hour of water aerobics. Wow!!! It is now 10:30 PM and I'm ready to put this weary body to bed. I think I must have been out of the room when they were handing out the moderation gene.
But I did do as I'd promised. The Raging Grannies journal is updated. You can read it by scrolling down to the Saturday, July 19 journal entry on this page, or by going to the Raging Grannies Journal page and looking at the final entry.
I keep thinking of things Rabih told me during our phone conversation the other night. One story in particular stays with me. It is the story of his last night in the county jail where he'd spent 14 of his 19 months behind bars. As you may recall, all of those 14 months were spent in solitary confinement, or what he told me is known as "the hole."
Even though inmates in the hole were only allowed one hour out of every 24 outside of their cells, Rabih still got to know each and every man. "I wanted to get to know them, to hear about their lives, to be a listening ear." Apparently it was not unusual for the men to spend their one precious hour of "freedom" sitting with Rabih, talking.
So last Monday night--a week ago tonight--Rabih had just finished his dinner. A guard came to the door of his cell and, in an urgent tone of voice, told him he had to go downstairs "Right now!" Rabih asked if he could put on his shoes and socks. The guard said yes. There was something about the way the guard was acting that made Rabih feel something was up. He thought they might be transferring him to another jail that was farther away from his family, as they'd been threatening to do. So he put on his shoes and socks, and walked with the guard down the cellblock corridor. As they walked, the inmates started banging on their cell doors and yelling, "Free Haddad! Free Haddad!" That was his send-off.

TUESDAY, JULY 22, 2003
When I read an email this morning from Lori Fithian announcing a communty drum circle in downtown Ann Arbor tonight, I knew in a flash that it was time for me to go to my "vacation home"--the Michigan League in Ann Arbor--for two days of Rest & Recuperation. No computer, no camera, no news...just a good book ("Granny D"), my favorite corner room at the League, an anticipated visit from my Eddie on Wednesday, and two nights of music and/or films. Not to mention fresh sushi and Indian food! I'm on my way...
See you Thursday night.

THURSDAY, JULY 24, 2003

And the People Cheered
Bloody heads circle
the imperial borders,
mouths stretched open
in grimaces of pain.
And the people cheer.
Newspapers circle
our imperial borders
with photos of heads
dripping blood.
And the people cheer.
Heads or headlines,
Spears or missiles,
Strangers or sons,
The "evil ones" are dead.
And the people cheer.
Patricia Lay-Dorsey, in hopes of a better tomorrow

Even though I had intended to avoid the news while in Ann Arbor, yesterday's glaring headlines caught my eye as I scooted by newspaper kiosks. What came to mind was, "To what kind of barbaric tribe do we belong?" This poem was struggling so hard to be born during my drive back home today that I had to pull over to the shoulder of the expressway and jot it down. However, it changed after I checked out the New York Times web site this afternoon and was confronted by photos of the blood-spattered heads of two dead men they say are Saddam's sons. Few seem to mention the 14 year-old boy who was also massacred, the teenager they say might be Saddam's grandson. Will they be after his daughters next?
You know, I don't much care whether these two men were Saddam's sons or not; they were someone's sons, someone who is outraged and grieving right now. It is very hard to live in a country whose government leaders and media/press applaud assassination. No attemps to cover it up, or to call it by a different name. Assassination has become an acceptable and, in this case, laudatory way of dealing with persons we consider our enemies. No arrest, due process, trial or sentencing. Even the Nazi leaders who had committed horrific crimes of genocide against the Jewish people during World War II were given the benefit of public trials. Even those who were then sentenced to execution had the chance to mount a defense beforehand. But not now, not in these times when our nation is in the grips of fear-inspired support of a government that seems able to do whatever it pleases with little regard for our nation's laws (It is against the law for the US to engage in assassination), international rules of war, or any semblance of respect for humanity.
According to the NY Times, "The defense secretary said coalition forces would continue to 'root out and capture and kill' members of Saddam's former regime."
We have gone back to the times of the barbarians when outright killing was the only answer. It is as though Darwin's theory of evolution has been reversed. How far back must we go before the people wake up? I certainly hope this pendulum is coming to the far reaches of its swing.
I called my brother Rabih in Lebanon again tonight. I'd had an email earlier today from his brother (my brother too) in Toronto in which Mazen had shared the strong emotions that are assailing him right now, and I figured Rabih might be going through trying times of his own. I was right.
These days of waiting for Sulaima and the kids are filled with anxiety for Rabih, especially when he hears the exhaustion and strain in her voice over the phone, but can do nothing to help. He laughed and said, "As soon as Sulaima walks off that plane, I'm going to put her on a pedestal!" Another concern that I sense worries him more than he can let on, is whether or not the Lebanese government is going to leave him alone. They called him in briefly the day before yesterday "just to finish questioning him", and Rabih said his mother almost freaked out. He downplayed the seriousness of this and said it was just a formality, but I know it must concern him. He laughed about his final worry, and that is that he will smother Sulaima and the kids with all the love he has stored up for them. He said, "It's like putting a starving man's favorite dishes before him and asking him not to gobble them up!" I assured him he could never love Sulaima and the kids too much.
Rabih seemed to appreciate our conversation and, in fact, said at one point, "I could get addicted to your calls." But I promised that as soon as he was reunited with his family, I would fade back into the woodwork; it was just during this "waiting time" that I thought my calls might help. He said they would always help.
I was delighted to hear that later this afternoon (Friday, his time) Rabih will be going to his family's second home in the mountains to escape the heat and humidity of Beirut. There he plans to get their fishing equipment ready for the boys, and to hike in the mountains. This vacation home is only forty minutes from Beirut, and shows why Lebanon is called the "Switzerland of the Middle East."
By the way, Sulaima and the children are scheduled to be deported to Kuwait this coming Monday, July 28. May they travel safely, and may the family be at home together in Lebanon by the end of next week.
© 2003 Patricia Lay-Dorsey. Please use with attribution.
---
Windchime Walker's current journal

Journal 42 archive (7/25-8/24/03)
Windchime Walker's home page