Windchime Walker's Journal 66 Archive
7/25-8/24/05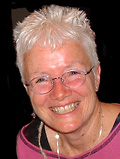 To read previous journal entries, please go to: Journal 1 archive 2/25-3/24/00, Journal 2 archive 3/25-4/24/00, Journal 3 archive 4/25-5/24/00, Journal 4 archive 5/25-6/24/00, Journal 5 archive 6/25-7/24/00, Journal 6 archive 7/25-8/24/00, Journal7 archive 8/25-9/24/00, Journal 8 archive 9/25-10/24/00, Journal 9 archive 10/25-11/24/00, Journal 10 archive 11/25-12/24/00, Journal 11 archive 12/25/00-1/24/01, Journal 12 archive 1/25-2/24/01, Journal 13 archive 2/25-3/24/01, Journal 14 archive 3/25-4/24/01, Journal 15 archive 4/25-5/24/01, Journal 16 archive 5/25-6/24/01, Journal 17 archive 6/25-7/24/01, Journal 18 archive 7/25-8/24/01, Journal 19 archive 8/25-9/24/01, Journal 20 archive 9/25-10/24/01, Journal 21 archive 10/25-11/24/01, Journal 22 archive 11/25-12/24/01, Journal 23 archive 12/25/01-1/24/02, Journal 24 archive 1/25-2/24/02, Journal 25 archive 2/25-3/24/02, Journal 26 archive 3/25-4/24/02, Journal 27 archive 4/25-5/24/02, Journal 28 archive 5/25-6/24/02, Journal 29 archive 6/25-7/24/02, Journal 30 archive 7/25-8/24/02, Journal 31 archive 8/25-9/24/02,Journal 32 archive 9/25-10/24/02, Journal 33 archive 10/25-11/24/02, Journal 34 archive 11/25-12/24/02, Journal 35 archive 12/25/02-1/24/03, Journal 36 archive 1/25-2/24/03, Journal 37 archive 2/25-3/25/03, Journal 38 archive 3/26-4/24/03, Journal 39 archive 4/25-5/24/03, Journal 40 archive 5/25-6-24/03, Journal 41 archive 6/25-7/24/03, Journal 42 archive 7/25-8/24/03, Journal 43 archive 8/25-9/24/03, Journal 44 archive 9/25-10/24/03, Journal 45 archive 10/25-11/24/03, Journal 46 archive 11/25-12/24/03, Journal 47 archive 12/25/03-1/24/04, Journal 48 archive 1/25-2/24/04, Journal 49 archive 2/25-3/24/04, Journal 50 archive 3/25-4/24/04, Journal 51 archive 4/25-5/24/04, Journal 52 archive 5/25-6/24/04, Journal 53 archive 6/25-7/24/04, Journal 54 archive 7/25-8/24/04, Journal 55 archive 8/25-9/24/04, Journal 56 archive 9/25-10/24/04, Journal 57 archive 10/25-11/24/04, Journal 58 archive 11/25-12/24/04, Journal 59 archive 12/25/04-1/24/05, Journal 60 archive 1/25-2/24/05, Journal 61 archive 2/25-3/24/05, Journal 62 archive 3/25-4/24/05, Journal 63 archive 4/25-5/24/05, Journal 64 archive 5/25-6/24/05, Journal 65 archive 6/25-7/24/05, Journal 66 archive 7/25-8/24/05, Journal 67 archive 8/25-9/24/05, Journal 68 archive 9/25-10/24/05, Journal 69 archive 10/25-11/24/05, Journal 70 archive 11/25-12/24/05, Journal 71 archive 12/25/05-1/24/06, Journal 72 archive 1/25-2/24/06, Journal 73 archive 2/25-3/24/06, Journal 74 archive 3/25-4/24/06, Journal 75 archive 4/25-5/24/06, Journal 76 archive 5/25-6/24/06


To read my current journal, please go to: windchime walker's journal


*Now that I have a digital camera, journal entries may be linked to related photos. To access the photos, simply click on the text printed in color.The easiest way to navigate going back and forth between photos is to click on your "back" button at the left of your toolbar.


MONDAY, JULY 25, 2005
I just read in Faiza's blog that her son Khalid has been released from prison in Iraq and is now back in Amman, Jordan. Special thanks to those of you who sent emails on his behalf. This is Faiza's most recent entry:
Sunday, July 24, 2005

Good Morning..
khalid is sleeping now , its 11AM in the morning, he is very tired, he didnt sleep well since 12 days.
I didnt sleep well the last night, after 12 days..
i was thinking about poor iraqis still in jails, suffering from torturing , and abusing, and nobody from their families knew anything about them , where are they, what are their guilts ?
Oh , my God, what a horrible life now in iraq ..
we should stand together to find a way to help those people, to support their human rights
its not Saddam Hussain era now in iraq, its supposed to be freedom and democracy era !
we should start a campaign ....
faiza

Yes, there is much about technology that does not serve the betterment of our human species and the planet we and countless other species call home, but--and it's a big BUT--there are advantages that have never been known before in human history, the principle one being instant communication that crosses national boundaries, ethnic and language barriers.
For instance I can go to Faiza's blog--A Family in Baghdad--and read what life is REALLY like for the people of Iraq as my government continues to bring "democracy" to that beleagured country. And in doing so, "Operation Iraqi Freedom" is shown for what it really is: a horrific example of American greed, violence and 21st century empire-building. Riverbend in her blog--Baghdad Burning--also shows me the day-to-day particulars of life in Iraq, not for those elite military and government figures who live in the fortress called the Green Zone, but for the people whose country my government and military have turned into a living hell.
Thanks to technology, no one needs to be at the mercy of the spinmasters who try to control what we hear, read, see and think about world events. Anyone with access to the internet--whether in their own home, their public library or school--can see for themselves how the decisions made by their nation's leaders impact individuals and communities around the world. Even if the mainstream media is controlled by special interests, the truth is available to all. How fortunate we are to be living in such times as this.


TUESDAY, JULY 26, 2005
Within our circle at the writers' workshop facilitated by Anya Actenberg and Demetria Martinez, there were 21 superb writers, each speaking in her own unique voice. But, as often happens, there was one voice in particular--that of Elena Jiminez--that has continued to resonate in my mind and heart. And now I see that Elena has a blog--All Music and Unbearably Weighted Down--on which you can read a number of the poems she wrote during our four days together at the Leaven Center. When you go be sure to read "Dolphin." It is stunning.


WEDNESDAY, JULY 27, 2005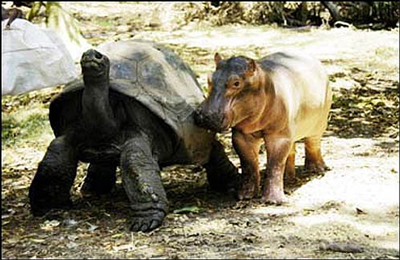 NAIROBI (AFP) - A baby hippopotamus that survived the tsunami waves on the Kenyan coast has formed a strong bond with a giant male century-old tortoise, in an animal facility in the port city of Mombassa, officials said.
The hippopotamus, nicknamed Owen and weighing about 300 kilograms (650 pounds), was swept down Sabaki River into the Indian Ocean, then forced back to shore when tsunami waves struck the Kenyan coast on December 26, before wildlife rangers rescued him.
"It is incredible. A-less-than-a-year-old hippo has adopted a male tortoise, about a century old, and the tortoise seems to be very happy with being a 'mother'," ecologist Paula Kahumbu, who is in charge of Lafarge Park, told AFP.
"After it was swept and lost its mother, the hippo was traumatized. It had to look for something to be a surrogate mother. Fortunately, it landed on the tortoise and established a strong bond. They swim, eat and sleep together" the ecologist added.
"The hippo follows the tortoise exactly the way it follows its mother. If somebody approaches the tortoise, the hippo becomes aggressive, as if protecting its biological mother," Kahumbu added.
"The hippo is a young baby, he was left at a very tender age and by nature, hippos are social animals that like to stay with their mothers for four years," he explained.


THURSDAY, JULY 28, 2005
It rained all night and we awoke to cool temperatures. This was the first time since early May that I've needed socks on my feet. They felt great.
This morning Ed and I had a visit from Lindsay Morris and her youngest son, Cecil. As I'd mentioned on Sunday, Lindsay was one of the kids who spent a lot of time here at our house when she was growing up. In this photo, you see Lindsay looking at one of our rolls of photos taken during that era. As she traveled back in time, eleven-month-old Cecil stayed right in the present. Watching his extraordinarily high level of energy proved Ed's theory about youth being a time of behavior and old age being a time of non-behavior. I felt like we were a different species!
At 6 PM I went down to the park to meet with my friend Aly for a lesson in conversational Arabic. When I'd told him last week that my Arabic classes were completed and I still felt unprepared to go to Lebanon, he kindly offered to tutor me. To be honest, his way of teaching worked much better for me than the formal classes I'd tried to take at the community college. We simply went over the phrases in a book I'd bought, with Aly repeating the pronounciation until I'd gotten it right. I taped our session so I can practice at home. We plan to meet again next week.
After our lesson, I got a veggie burger and fries at the concession stand for dinner and happened upon our community's symphony rehearsing under the pavilion. After listening to them for awhile, I came home and visited with Ed while he ate.
Except for some time writing and reading, I spent the rest of the day and evening preparing my Writers' Workshop Photo Abum. I'm happy to report it's up and running.


FRIDAY, JULY 29, 2005
I wasn't going to put up an entry tonight (Thursday) because I'd gotten home late from Ann Arbor, but I couldn't sleep. So I got up at 1:30 AM, went to my computer, caught up with my web journal archives--archives 64 & 65--and even downloaded a photo of tonight's gathering.
At the writers' workshop, I'd talked four of the participants into agreeing to attend their first-ever Michigan Womyn's Music Festival this August. Well, it wasn't just me; there were three other festi-goers at the workshop who did their bit to encourage these four women to give it a try. And one of them--Lisa--had attended a festival twenty years ago for what she described as a life-changing 12 hours, so she had a pretty good idea of what to expect. But they were all nervous so I suggested we meet in Ann Arbor to talk about fest, what to bring, etc. Tonight was the date we decided upon.
As it turned out, two of the festi-virgins-to-be (Allyson and Jessi) couldn't come at the last minute, but their tentmates (DeShaun and Lisa) promised to share all my info with them. And Rachel, who isn't planning to go to fest, joined us too which made it like a party.
So we enjoyed Amer's wonderful deli-food and talked festi-talk for about three hours. I'd brought two of my old festival programs and two copies of Bab's Tips for First Timers for them to take home and read, and that helped us know what we needed to discuss.
By the way, it's a BIG DEAL to come to the Michigan Womyn's Music Festival. Being around thousands of womyn for a week, tenting and just finding your way around the 650 acres of land can be intimidating, to say the least. Not to mention all the concerts, workshops, films, workshifts and more. It's like going into a world that has its own language, culture and expectations, very few of which are written down anywhere. It takes some getting used to.
But I feel Lisa and DeShaun are now ready and they'll help Jessi and Allyson feel ready too. And none too soon. Festival starts on Monday, August 8!


SATURDAY, JULY 30, 2005
"Democracy? More Like An Auction"...a bumper sticker seen in Ann Arbor
Summertime and the livin' is easy
Congress passes bills and they think no one cares
Yer Rep is rich and his donors are happy
So hush, little people, don't you cry

On the final day before their month-long summer vacation, the U.S. Senate passed four significant bills--yes, FOUR bills!--that made a small group of political donors, special interest lobbyists and administration arm-twisters very, VERY happy. The New York Times, our nation's most influential newspaper, buried three of those bills on an inside page of Saturday's edition. All they deemed front-page news was that the Senate had agreed to shield gun manufacturers and dealers from liability lawsuits. Surprise, surprise. What the NY Times sent to the inside pages was the passage of the Energy Bill that one Senator described as "a pork-laden lobbyist-driven dream bill," a Transportation Bill "stuffed with special projects for virtually every Congressional district in the nation," and the renewal of the U.S. Patriot Act. The particulars of the Senate-version of the U.S. Patriot Act, by the way, were not even mentioned in that NY Times lead article.
One of these mornin's you're gonna wake up a-chokin'
Smog'll be so bad that yer young 'uns can't breathe
The FBI will come knockin' at yer door
Holdin' a list of books you can't read

So if ya think clean air is somethin' worth keepin'
And ya want yer rights not some Big Brother state
If ya wish yer Reps spoke fer you not their donors
Then listen up, people, tell 'em you care


SUNDAY, JULY 31, 2005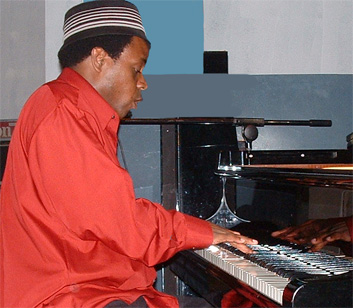 Well. I am speechless, breathless, still in a state of awe. Last night Pat, her sister BJ, and I saw and heard Lafayette Gilchrist, a young jazz pianist/composer whom I'm convinced is going to become a legend. Actually, he already IS a legend among those who have seen him perform and/or listened to his debut CD ,"The Music According to Lafayette Gilchrist," put out by Hyena Records. By the way, his CD was voted one of the top 10 CDs of 2004 by critic Geoffrey Himes of The Washington Post.
This morning I did a Google search of his name and came up with 630 links. Two that I found especially interesting were these articles--the first, an interview in the June 12, 2005 edition of the Baltimore Sun (his home since 1986); and the second, a review of the September 14, 2004 gig of Lafayette Gilchrist's sextet, The Tornadoes, at DC's Bohemian Caverns written by the respected music critic, Franz A. Matzner, for All About Jazz.
But, in my own words, I'd say that what I heard from Lafayette Gilchrist on the piano last night at Detroit's Harlequin Cafe will stay with me as long as I live. Not only is this young man a consummate musician, with the crisp, clear tones that resonate deep in your belly, but everything he played sounded as fresh as if the music had never existed before and you were present at its birth.
I'm sorry if I seem over the top in my praise, but that's how I heard and experienced it. Original, soulful, intelligent, edgy, dynamic, tender, exhuberant, rhythmic/arhythmic, humorous, quirky, elegant. These are just a few of the words that come to mind. But ORIGINAL is the one that says it best.
What Lafayette Gilchrist does with the music of other greats--Duke Ellington, Thelonious Monk and Dave Murray, to name three of his favorites--makes their music his own. He stays true to the intention of the composer while bringing his own unique interpretations to the music. It was as if I were hearing Duke's "Solitude" for the first time. But it is when he plays his own compositions, that he goes into realms that have never before existed.
I know, I know. I really am over the top here, but that's how I--and most everyone else at last night's gig--heard it.
At 32, Lafayette says he is a product of his times. So you hear hints of hip-hop, funk, blues, New Orleans jazz, soul, ragtime, swing, traditional jazz, reggae, even some classical mixed in with the rest. As I said to him afterwords, I felt like I was hearing the entire history of music coming out of that piano. Breathtaking.
I am so glad that my first time hearing Lafayette Gilchrist was in a solo piano performance. I'm now listening to his album where he plays with his sextet. It is stunning, but I find myself missing the sound of his single notes hanging in the air, the purity of his chords. I'm delighted to report that he is currently working on a solo piano CD that he says will be released in the autumn.
If you're lucky enough to live anywhere near Baltimore, I'm sure you'll find him playing at various venues in that city he calls home. He also tours the world with the tenor sax great, Dave Murray. And he told me, when I asked, that he and his sextet will be performing at the Smithsonian Institute in Washington, DC on October 7. I'll be counting the days until I hear this young man in person again.


MONDAY, AUGUST 1, 2005
As we enter the last real month of summer (sob!) it's time for me to put up some more pictures. I took these yesterday and today:
A portion of a garden that we pass on our nightly walks by the lake.
A close-up of one of the flowers in that garden.
Canadian geese grazing beside the lake.

Ed trying to time his steps so the sprinkler doesn't drench him.
White lilies I saw on today's scoot down to the store.
Our young friend Holly selling lemonade with her friend Kate.
Pink clouds over the lake at twilight.


WEDNESDAY, AUGUST 3, 2005
Is anyone else getting tired of the heat? I find my tolerance for it is growing less with each passing day. I wonder how many days we've had in the 90s since May. My guess would be somewhere around 30. Maybe I'm exaggerating but not by much.
Today it was so hot and humid that when I tried to put on my swimsuit about 6 PM, I couldn't get it on: it just stuck to my skin. I finally gave up trying and instead of going to water aerobics, I called and made a date with Ed to meet him for dinner at a local restaurant. My plan was to scoot from home while Eddie drove from his office. I hoped the wind in my face would be refreshing. It was, sort of.
Now I'm sitting in a hot muggy bedroom at 11 PM, hoping that when I lie down to sleep the window fan will find some cooler air to draw across my sticky body.
One of the ways I know I'm struggling with the heat is my tendency to let simple things get under my skin.
Today it was a friend who had gone with me and another friend to get our hair cut at Leesa's in Windsor. I'd hoped we'd follow our appointments either by joining the Windsor Women In Black at their vigil like we'd done before, or by taking a sandwich down to a beautiful park I love beside the river. But when I mentioned these options to my friends after we'd finished at Leesa's, the one woman said she needed to be back home between 1 and 2 PM. Since it was noon by then, she asked that we leave straight away. I was irritated that she'd not let me know ahead of time about her time constraints. If I'd known, I would have encouraged her to caravan behind us in her own car.
But, to be honest, this shouldn't have gotten to me as much as it did. That's where I think the heat came in. May it break soon...


THURSDAY, AUGUST 4, 2005
I sure hope my web site journal readers think to go to my blog. Since yesterday, my web journal--on my Windchime Walker web site--has disappeared and I can't seem to get it to appear again. After three hours of trying, I'm giving it up for tonight. Tomorrow I'll call in the techies.
My day was full with a good long swim in the morning and an Arabic language tutoring session with my friend Aly in the afternoon. I also had some reading time, an aborted telephone interview with a sociology professor in Waterloo, Ontario who is conducting a study of the Raging Grannies as a social movement--her electronic equipment wouldn't work either--and my ongoing project of packing for next week's Michigan Womyn's Music Festival.
And now it's past time for a shower and bed...


FRIDAY, AUGUST 5, 2005
As I said last night, the computer gremlins have hit again. Well, I cannot tell a lie, my problems are partly their fault and partly my own. So, in a few minutes, I'm off to take my computer into the shop, this time to stay until I return from the Michigan Womyn's Music Festival on Tuesday, August 16.
If you want to read about and see photos--more than you'll EVER want to see!--of my past experiences at the Michigan Womyn's Music Festival, go check out the links at the bottom of my Music Festivals web page.
By the way, I do not plan to take a lot of photos this year nor will I be putting up a 2005 festi-photo journal afterwards. I want to chill out at fest instead of running around in my usual Brenda Starr-girl-reporter mode. It's time to relax. May you allow yourself to do the same.


TUESDAY, AUGUST 16, 2005
Can you imagine 6523 womyn and children camping/living/playing/loving together for a week on 650 acres of woods and meadows under bright sunny/gentle rainy/comfortable cloudy/bright starry skies? How I wish every womon and girl on this planet could experience such a wondrous world at least once in her life. This was my twelfth such experience and I feel like the most fortunate person alive.
I have just returned from the 30th annual Michigan Womyn's Music Festival and am full to bursting with life, energy, awe and gratitude. It was the sweetest fest of my life. Now, I realize not everyone's experience was as positive as mine, but most of the womyn I encountered seemed to agree. There was magic on the Land this year and we all helped make it happen. Of course Mother Nature did her bit and gave us perfect weather. That was pure gift.
I'd say for me the most significant theme of this 30th anniversary fest was intergenerational bridge-building. We saw it enacted on stage after stage where our womyn's music foremothers and our cutting edge young womyn rappers/punk rockers/hip-hop artists/spoken word jammers joined their voices, hearts and instruments to create something brand new, but I also experienced it personally while dancing and simply scooting around the land.
Dozens and dozens and dozens of young womyn took the time to stop and talk with me, often saying how much my online festi-journal had meant to them, how much they loved my pink hair, how much they'd enjoyed dancing with me, how they wanted to be like me when they grew up. Wow! These young women took my breath away time after time after time.
And you know something? They see right through it ALL! All Bush's lies, the media's lies, the corporations' lies, religious institution's lies, and the patriarchy's lies. They are SO THERE!!! These young people are my hope...not just for the future, but for the NOW!
I have lots more to share, including some photos, but it's going to have to wait. My computer is still not fixed and now Donte's on vacation until Monday. Sigh. But I can keep up my blog and post some pictures here. And I will. But now I'm off to the gym to work out...

LATER
Here is my first batch of photos from the Michigan Womyn's Music Festival 2005:
Picture #1 was taken by Cheryl Pine of me dancing during Wednesday night's opening ceremony at the Main Stage. I am so grateful to her for emailing me this and three other photos she took that night. I'd say I averaged at least four hours a day of on-my-feet dancing during this festival week. Loved every minute!!!
Picture #2 is of the mostly younger womyn slam dancing to Tribe 8 at the Friday Day Stage. By the way, Sassy my scooter and I were down there in the middle of it all, feeling safe and protected thanks to Laurie, Bobbie, Marissa and a Day Stage security worker who surrounded me and kept the slammers at arm's length. This and other photos were taken that afternoon by a willing sister with a good eye.
Picture #3 is of the youngest drummer at Tuesday afternoon's Nu Traditional Afrakan Dance workshop at the Community Center with Queen and Afia Walking Tree.
Picture #4 is of our young girls showing us their stuff at the drum jam facilitated by Lori Fithian before Wednesday night's Main Stage opening ceremony and concert.
As you can see, smiles were in plentiful supply during this glorious weeklong celebration of the 30th annual Michigan Womyn's Music Festival!


WEDNESDAY, AUGUST 17, 2005
Sunday is a very special day at the Michigan Womyn's Music Festival. Picture #1 shows womyn enjoying their Sunday breakfast of yummy hot scrambled eggs with mushrooms, green peppers and onions, slices of fresh cantalope, granola and yoghurt.
After breakfast we go down to the Acoustic Stage where our sisters who have been drumming and singing together all week perform for us. Picture #2 shows us dancing to the beat of the DrumSong Orchestra conducted by one of our resident wisewomyn, Ubaka Hill.
Picture #3 gives you some small idea of how the audience responds to what they hear.
In Picture #4 Leslie, a gifted young singer from Chicago, sings with Aleah Long's One World Inspirational Choir as womyn come forward to be blessed by the sacred waters of our earth. Sitting beside one of the large bowls of water is Leilani, our beloved dancing sister from Hawaii.
Picture #5 was taken soon after Mariah, a six-year old festi-virgin, had come up to me, patted my pink head with her hand, and then hugged me with great tenderness. I later met her and her mother Kelly on Monday at the Tastee Freeze in Hart as we were on our way to our respective homes. Kelly, also a Festi-virgin, was preparing to drive their RV all the way back home to Los Angeles.
In Picture #6 we see another face of Fest--that of celebrating those who have gone on before us. Our dear Precious Hoffman had died suddenly over the winter and her partner, Carol, invited those of us who had known and loved this amazing womon to gather at "Hoffman Estates", where Precious had always camped, and remember her, raise a toast of her beloved Crown Royal whiskey, and share stories of how she had touched our lives. Precious, we will never forget you.


THURSDAY, AUGUST 18, 2005
More festi-photos:
Picture #1 is of my neighborhood in the DART (Disabled Access Resource Team) Downtown tenting area.
Picture #2 shows my friend, four-year-old Cameron, who let me play with him and his dragon & dinosaur during my two workshifts at Sprouts on Friday and Saturday mornings. One of the reasons this annual womyn's village can exist year after year is that every 6-day festi-goer donates 8 hours of her time to workshifts of her choice.
Picture #3 shows some of us femmes getting ready for Friday afternoon's Femme Parade. The singer/songwriter Jamie Anderson is on the right, looking stunning (as always) in her silver & purple bellydance outfit.
Picture #4 is of the Night Stage field carpeted in womyn as my favorite comic, Elvira Kurt, performs. This view shows only one third of the field. If you know the Land, you'll be impressed to hear that the womyn were sitting as far back as the trees behind the Goddess Grove.
Picture #5 is of me dancing beside two of the three womyn I talked into coming to the Michigan Womyn's Music Festival for the first time. DeShaun is on the left and Lisa is in the middle. Allyson had gone off to get some pop.


FRIDAY, AUGUST 19, 2005
Today we had a fabulous visit with our nephew John, our niece Kirsten, and great-niece Betty. I'll let the pictures speak for themselves: photos #1, #2, #3, #4 , #5 & #6.



SATURDAY, AUGUST 20, 2005
At the end of each Michigan Womyn's Music Festival it is traditional to ask, "So what were your favorite Michigan moments?" This is my answer for Fest 2005:
--As I stood in the dancing section at Friday's Night stage and sang along with Holly Near as she sang "A Thousand Grandmothers," a womon of age and then another and yet another and another and another came to my side, held my and each other's hands, raised them high, turned toward the thousands of womyn sitting in the audience and sang every word to them with power and commitment. The next morning as I left my tent, a womon, perhaps in her 30s, said to me with tears in her eyes that she would never forget that moment. Neither will I.
--As the One World Inspirational Choir sang on Sunday at the Acoustic Stage, I scooted forward to be blessed by the waters being held in two large bowls at the edge of the stage. A womon named Nancy agreed to sprinkle me with water since I wouldn't be able to reach it myself. When we got up there not only did Nancy sprinkle me with water but Leilani, our beloved Hawaiian dancer who was kneeling beside the bowl, took a fern frond in her hands and showered me with water. I then got in line to be blessed by the elder Hawaiian womon and the younger Maori womon who were kneeling at the edge of the stage. Their blessings and hugs were expressions of pure love.
--After having been blessed by these womyn and waters, a little girl, perhaps 6 years old, blessed me by coming up to me on her own, patting me gently on my pink head, and throwing her arms around me with loving abandon. We then danced together hand to hand and heart to heart. I later met her and her mother at the Tastee Freeze in Hart on Monday afternoon. It turns out that Mariah and her mother, Kelly, were festi-virgins who had driven by themselves to Michigan in their RV from their home in Los Angeles. I was sad to hear that Kelly's experience of festival had not been entirely positive, that she had not always been treated well by the womyn around her. May we learn to be more gentle in our dealings with one another.
--A snippet of a conversation heard as I passed the porta-janes in front of the Gaia Girls camp on Saturday morning: one girl of about 8 years old is saying to another, "And I told her, I'm not a VIRGIN!" [referring to being known as a "festi-virgin" if it's your first time at festival]
--Because I was willing to try something new this year in workshift assignments, I discovered the magical world-within-a-world that has been created over at Sprouts, the space devoted to infants through four year olds. For two mornings I was allowed to spend time with the playful spirit of a four-year-old boy named Cameron who taught me what it means to have imagination. On Friday he was a dinosaur and on Saturday, a dragon. Then there was River, perhaps three years old, who was so sleepy but didn't want to take a nap in the nap tent. But he was happy to nestle contentedly in my lap and ride around and around and around the Sprouts area for a half an hour. Then I wondered later in the afternoon why the battery on my scooter was riding on empty!
--Speaking of scooters, for the past three festivals I've brought two scooters, one for the day and one for the night. This year, because my new scooter, Sassy, has such long-lasting batteries, I was able to share Ona, my secondary scooter, with a sister who needed it. That felt SO right.
--Before attending festival I'd decided that my week-long Intensive Workshop was going to be DANCING, so I put the Day Stage and Night Stage concerts, and Sunday's Acoustic Stage performances of the Drumsong Orchestra and the One World Inspirational Choir at the top of my list of priorities. I didn't even bother to stake out a seat at the Night Stage; I'd just scoot right over to the dancing section at 8 PM, be sure I had enough room to stand with my bare feet planted solidly on the earth, my right hand holding tight to the scooter handle, and I was set for the night. Womyn talked about getting cold at Night Stage, but not me! I stayed warm and loose...and got hours of exercise every day. When I worked out at the gym on Tuesday, the morning after having returned home from festival, my trainer Matt and I were happily surprised to find me stronger than ever. Let's hear it for dancing!
--But of all my Michigan Moments, the most touching were, as always, connections I made with the womyn. This year, it was especially the young womyn who touched my heart. Now maybe it was my pink hair, maybe it was my dancing my booty off with them every chance I got, maybe it was that they'd read my online festi-photo journals, maybe it was that they knew I was a Raging Granny, but whatever it was, these womyn gifted me over and over and over again with smiles, hugs, kisses and words that let me know they saw, heard and valued who I am and how I live my life. Some were well-known performers but most were just plain folks. It didn't matter. Their love and respect gave me all I need to keep on keepin' on in my work for peace. They are my hope...not so much for the future as for the RIGHT NOW. I love these womyn and will do all I can to support, celebrate and inspire them to live into their fullness and never ever to give up or give in to despair. Yes, they do and see things differently from us old folks, but that's the power of it all, the transformative power of our evolving humanity.


MONDAY, AUGUST 22, 2005
Do you, like I, find you have to give up the old before there's space for the new to come your way?
This morning before putting up my blog, I'd emailed Kathy and Nancy of the Raging Grannies to tell them of my decision to take time out from being a Raging Granny. Actually I'd told Kathy in a phone call maybe a week ago, but today seemed to make it official, especially after I'd posted it on my blog. By the way, it was a decision I'd been sitting with for months and had suspected for a long time before that.
It was simply time to go forward. But to what?
I had no idea except to know it would involve more than simply dissent or resistance to what I see as destructive/damaging/wrong-headed choices by those in power. I knew my new focus must address the realities of WHAT IS while offering ways to move beyond these realities. I need to be part of creating the world I want to leave to those who will come after us. I must be PRO-active not just RE-active. But how?
Three gatherings this summer have brought forward pieces of the puzzle of who I am and how I can best impact the world for good. At the Continent In Song in Saskatchewan in June, I learned that I have a gift for speaking in front of groups in a voice that moves the listeners deeply. At the Writers' Workshop at Leaven Center in July, I saw that I have the capacity to see inside the experiences of others and bring that forward in words. At the Michigan Womyn's Music Festival a week ago, the young women and womyn of color helped me see that I can bridge differences between generations, races and abilities just by being myself. And underlying those three awarenesses is the fact that I have been committed to justice and respect for ALL beings since I was a small child.
So where does that lead me? As of a couple of hours ago, I now have an inkling.
On Thursday morning at festival, I was visiting with Andrea, a DART sister-camper who works as a social worker in Boston. I have always admired her intelligent, truth-telling way of being in the world. As we talked, she was rushing to get dressed for a workshop facilitated by a woman whom she said was excellent. The workshop, which was being held right next door in the DART Workshop tent, was called "Where Do I Have Privilege?" and was being facilitated by Jona Olsson of Cultural Bridges. I decided to go. By the way, it was the ONLY workshop I attended the entire week.
Perhaps 30 women showed up. As we soon discovered, we were a wonderfully diverse group. Jona started by showing us what she called the Cage of Oppression, a drawing that identified things like racism, classism, homophobia, sexism, ageism, lookism (how we physically look to others), and ableism. She spoke briefly about each of these before asking that, in this workshop, we focus more on our places of privilege rather than staying stuck in where we feel oppressed. For many of the women that meant looking at something besides sexism and homophobia.
Her technique for helping us see our places of privilege was first to ask three women who identified as heterosexual to come forward and dialogue among themselves about what it meant day-to-day to be heterosexual in a culture that values that way of being in relationship. The rest of us were to listen and try to take in what was being said. After five minutes or so, those women went back to their places and three different women were asked to come forward. These women, self-identified lesbians, were to dialogue on THEIR day-to-day experiences of being gay in our culture. This same process was repeated for each type of oppression and their respective places of privilege. What an eye-opener!
After the workshop I spoke with Jona about the possibility of bringing her to Detroit and Ann Arbor to facilitate such workshops with groups that were coming to mind, workshops not just on privilege but on other topics regarding cultural diversity and dismantling oppression.
Two days ago I received an email from Laurel, a young activist from Ann Arbor with whom I'd talked at the beginning of the workshop when Jona had invited us to go up to someone we didn't already know. In it she told me that Jona would be coming to Michigan State University this autumn to facilitate a workshop on challenging homophobia, and would I like to join her in trying to set up other workshops in the Detroit and Ann Arbor areas. Of course, I said YES!
So this morning I called Jona at her home in New Mexico to get more information. As we talked I heard her mention something about training trainers around the country to do this work where they live. I immediately knew that was what I wanted to do. Jona said they're looking at holding a Cultural Bridges training session in 2006, perhaps at a retreat center in New Mexico. I am now on her list of persons who would like to be trained.
It feels SO RIGHT.
LATER

Yesterday I sang with the Raging Grannies at an event sponsored here in Detroit by the Road To Detroit bus crew and supporters. A number of these young people have traveled across our country in a biodiesel bus since June 4, in an effort to raise awareness of the need for more fuel efficient vehicles on our streets. Energy Action is their parent organization and you can read on the Road To Detroit web site and blog all that they have been accomplishing on this amazing journey.
Who cannot have hope when young people like this show us what needs to be done!
For me the event was a mix of poignancy and joy. It was the last time, for awhile anyway, that I plan to sing with the Raging Grannies. Over the past few months I've found myself less involved with the gaggle. It's happened naturally and I've allowed myself to follow my instincts. I don't know what's next, but I do know I'm in a time of transition in relation to exactly HOW I work for peace and justice. My commitment is stronger than ever but I can tell its expression is undergoing a shift. Time will tell where that will lead me.
But, after almost two years in existence, the Raging Grannies Without Borders of Detroit are a strong and active voice for peace and the environment. I thank them for allowing me to be part of their number and I wish them well.



TUESDAY, AUGUST 23, 2005
Mystery solved! My web host, that has recently come under new ownership, cut me off because I am WAY over the megabites of file storage allowed on my payment plan. The problem was that they didn't bother to send me an email informing me of this fact, but simply stopped letting me upload new files to my web site. Very uncool business practice, I'd say.
Anyway, I'm all set now. I've upgraded my payment plan from Basic that allowed 300 MGB storage, to what they call "Commerce." It will allow me 1.5 GB of storage space (I'm now over 600 MGB). They're also giving me SIX free months as an apology for their failure to let me know they'd be stopping my service (thanks to my insistence that I receive recompense!).
So now my task is to copy/paste the journal entries and photos I've been posting on my blog over here to my web site. That'll work; I can do that.
It sure feels good to be home again.
LATER
I've worked much of the afternoon copy/pasting entries and photos from my blog to my journal. Since it's almost time for me to archive this month's journal entries, I've just put everything on Journal Archive 66. I'm not done yet, but I'm getting there. All shall be well...



WEDNESDAY, AUGUST 24, 2005
Now we see how just ONE person can shift the balance of public opinion. Cindy Sheehan's courageous stand against the war that killed her son Casey is the perfect example. Not only are there 1000s of folks gathering at Camp Casey One and Two down in Crawford, Texas, but other cities are now establishing their own Camp Caseys, Detroit being one. What follows is a group email I received this morning from David Sole, an organizer of MECAWI (Michigan Emergency Committee Against War & Injustice):
RALLY WED. 7 PM, AUGUST 24 AT CAMP CASEY DETROIT! BE THERE!!!
The Detroit delegation to Crawford, Texas returned (exhausted) Monday after camping out at Camp Casey along with hundreds of other military families and others opposed to the war. Andrea from Detroit spoke as the mother of a GI who had spent over a year in the Iraq war. This was broadcast over Democracy Now. It was so inspiring that we decided on the way back not to go home but to set up Camp Casey Detroit at Grand Circus Park (Woodward and Adams St). We drove directly from Crawford and put our tents out at Grand Circus Park at 1:30 PM Monday and have been camped out there since then 24/7. Police made us take down the tents but we have tables, lawn chairs, sleeping bags, food and water. Channel 2 gave us great coverage Monday night.
People have been coming by donating food. A mother of a soldier in Iraq brought water and ice. People are coming for an hour, a few hours or overnight. TO CONTINUE WE NEED MORE BODIES. Cindy Sheehan has started something that has touched the nation. The right wing has gone nuts denouncing her (and us) but the public is solidly opposed to the war (today's poll says 57%). This is one of those historic moments that we need to put every shoulder to the wheel and make a breakthrough. Come to Camp Casey Detroit.
We still need money to pay for the Crawford trip. Donations can be sent to MECAWI, 5922 Second Ave., Detroit 48202.
I plan to spend the afternoon down at Camp Casey Detroit and stay on for the rally at 7 PM tonight.

11 PM
"It's the women and only the women who will stop this war!", said William Smith as we sat together in the bright sun at Camp Casey Detroit this afternoon. After meeting Andrea Hackett a few hours later, the mother of a soldier who returned in January after a year in Iraq and who is likely to be deployed there again since she has four more years to serve in the National Guard, I see what he is talking about. Cindy Sheehan isn't the only military Mom whom Mr. Bush had better watch out for: Andrea Hackett is definitely someone to be reckoned with.
It was Andrea's expressed desire to go down to Camp Casey in Crawford, Texas that set in motion a l-o-n-g van trip--22+ hours each way--by eight Detroiters last weekend.
The idea first came up at the weekly MECAWI (Michigan Committee Against War & Injustice) meeting last Wednesday night. By Thursday afternoon, David Sole, an indefatigable activist/organizer, had rented a van and called the eight folks who had said they'd like to go if it could be arranged. The van cost $600 and he figured gas would cost another $600. David started calling around to activist friends on Thursday and by Friday he'd collected the gas money. He figured, rightly as it's turning out, that the van rental money would come in through donations after they'd returned home.
So off they went--David and his wife Joyce, Andrea and her 16 year-old daughter Syria (sister of Tatjuana, her daughter in the military), Syria's boyfriend Tommy Carter, 2005 Barnard University graduate Isis Sushiela, Violeta Donawa , a current student at Wayne State University, and a young Detroit worker, Kyle McBee. The ones who are now known as the Crawford Eight.
They drove through the night and arrived at Camp Casey--which now has three camps and 1000 people tenting next to Bush's ranch in Crawford--on Saturday morning at 10:30 AM. They attended a big rally that night and David managed to get Andrea on the list of speakers. Her address was carried on Amy Goodman's "Democracy Now" and David said she spoke with power and heart. Apparently many miltary mothers and fathers came up to Andrea afterwards and thanked her for saying what they wish they could have said. On Sunday afternoon the Crawford Eight got in their van and headed north toward home.
But instead of going to their homes when they hit the Detroit city limits at 1 PM on Monday, these by-now-exhausted folks drove down to Grand Circus Park in the middle of downtown and set up Camp Casey Detroit, with the intention of keeping it going 24/7 until the huge anti-war mobilization on September 24 in Washington, DC. I know that Isis, for one, didn't get home until 3 AM Tuesday morning. And she was back a few hours later after having gotten a shower and a little sleep. Other members of MECAWI, notably Jessica and Derek--both of whom have 9-5 jobs--joined the Crawford Eight down at Camp Casey Detroit on Monday and have spent every night there since. They're down there as I write this, sleeping in sleeping bags on lawn chairs. The tents that were set up on Monday only lasted seven hours before the police made them take them down.
So now Camp Casey Detroit is a couple of tables, some folding and lawn chairs, two coolers with signs duct-taped to them and water bottles staying chilled on ice when it doesn't melt (as it did in today's hot sun), assorted bags full of snacks, and anti-war signs for rallies like we had tonight. The church across the street, Central Methodist, has been Detroit's peace church for decades, so their bathrooms are avalable for our use. And people have been generous about bringing food for lunches and dinners.
A military Mom who had seen Camp Casey Detroit on Monday night's TV news, brought down ice and water for the camp on Tuesday. And yesterday morning, a man who has a restaurant up the street stopped by and asked how many people are usually there. David said, around six. So at noon, this man returned with lunch and drinks for six.
When I got to Camp Casey Detroit about 2 PM this afternoon, Abayomi Azikiwe, a highly respected independent journalist and longtime activist, was there with William Smith, William's daughter Isis, and Syria Hackett's boyfriend Tommy. By 3:30 PM, Pat Lent and Jim Grimm (Veterans For Peace) had joined us, and David Sole and Kevin Carey (Workers World) showed up about 4 PM. Several men from the neighborhood, among them Will and James, have been helping out too. While I was there, Will even gave out fliers about Camp Casey Detroit to people on the buses that stopped near us. And then we had probably 40-50 people show up at tonight's rally.
One of the cool things about Camp Casey Detroit is the opportunity it gives folks to sit and talk with no sense of being rushed or having to run off someplace else. It feels lke the olden days when people just sat around and shared their stories. Now, that's what I call peace!
I heard many powerful things today while sitting around talking and at the rally, but there is one statement that I will not forget. I was interviewing Andrea Hackett, knowing I'd want to write this day up in my journal and blog. As she was getting ready to leave, I said, "Andrea, there's one more thing. As we know, George Bush has changed his reasons several times for why we went to war against Iraq. His latest is to say that we must 'finish the task' so our fallen soldiers will not have died in vain. How does that strike you?"
With fire in her eyes, Andrea replied, "Because his war was premised on lies, their lives have already been lost in vain. That's why we're trying to bring them home, so no more will die in vain."
Yes, it is the women who will stop this war.
(This journal entry was submitted to Workers World by David Sole. They published it in print and online in their September 2 edition. They titled the article, "It's women who will stop this war!")



© 2005 Patricia Lay-Dorsey. Please use with attribution.
---
Windchime Walker's current journal
Journal archive 67 (8/25-9/24/05)
Windchime Walker's home page