Windchime Walker Bookmark
Please accept this bookmark as my gift.
Color print this page.
With scissors, cut out the bookmark,leaving front and back attached. Do not cut through the white line separating the two images.
Carefully fold, using the white line as guide. The two printed sides will be showing.
Apply glue stick to one unprinted side of the bookmark, and firmly press the two unprinted sides together.
Trim any white edges.
Have the bookmark soft-laminated. And enjoy!
---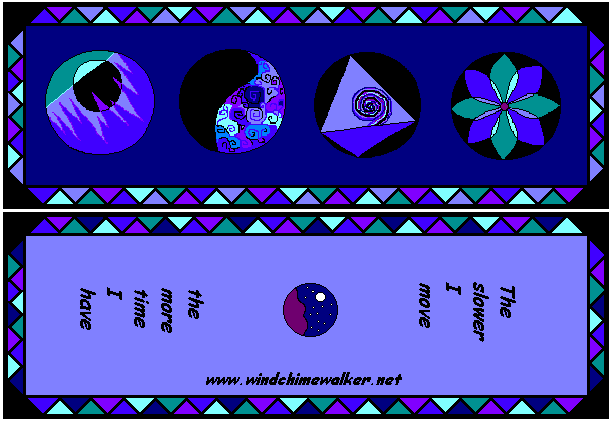 © 1999 Patricia Lay-Dorsey. Please use with attribution.

---