Windchime Walker's Journal 14 Archive
3/25-4/24/01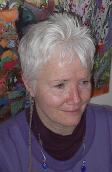 To read previous journal entries, please go to: Journal 1 archive 2/25-3/24/00, Journal 2 archive 3/25-4/24/00, Journal 3 archive 4/25-5/24/00, Journal 4 archive 5/25-6/24/00, Journal 5 archive 6/25-7/24/00, Journal 6 archive 7/25-8/24/00, Journal7 archive 8/25-9/24/00, Journal 8 archive 9/25-10/24/00, Journal 9 archive 10/25-11/24/00, Journal 10 archive 11/25-12/24/00, Journal 11 archive 12/25/00-1/24/01, Journal 12 archive 1/25-2/24/01, Journal 13 archive 2/25-3/24/01, Journal 14 archive 3/25-4/24/01, Journal 15 archive 4/25-5/24/01, Journal 16 archive 5/25-6/24/01, Journal 17 archive 6/25-7/24/01, Journal 18 archive 7/25-8/24/01, Journal 19 archive 8/25-9/24/01, Journal 20 archive 9/25-10/24/01, Journal 21 archive 10/25-11/24/01, Journal 22 archive 11/25-12/24/01, Journal 23 archive 12/25/01-1/24/02, Journal 24 archive 1/25-2/24/02, Journal 25 archive 2/25-3/24/02, Journal 26 archive 3/25-4/24/02, Journal 27 archive 4/25-5/24/02, Journal 28 archive 5/25-6/24/02, Journal 29 archive 6/25-7/24/02, Journal 30 archive 7/25-8/24/02, Journal 31 archive 8/25-9/24/02,Journal 32 archive 9/25-10/24/02, Journal 33 archive 10/25-11/24/02, Journal 34 archive 11/25-12/24/02, Journal 35 archive 12/25/02-1/24/03, Journal 36 archive 1/25-2/24/03, Journal 37 archive 2/25-3/25/03, Journal 38 archive 3/26-4/24/03, Journal 39 archive 4/25-5/24/03, Journal 40 archive 5/25-6-24/03, Journal 41 archive 6/25-7/24/03, Journal 42 archive 7/25-8/24/03, Journal 43 archive 8/25-9/24/03, Journal 44 archive 9/25-10/24/03, Journal 45 archive 10/25-11/24/03, Journal 46 archive 11/25-12/24/03, Journal 47 archive 12/25/03-1/24/04, Journal 48 archive 1/25-2/24/04, Journal 49 archive 2/25-3/24/04, Journal 50 archive 3/25-4/24/04, Journal 51 archive 4/25-5/24/04, Journal 52 archive 5/25-6/24/04, Journal 53 archive 6/25-7/24/04, Journal 54 archive 7/25-8/24/04, Journal 55 archive 8/25-9/24/04, Journal 56 archive 9/25-10/24/04, Journal 57 archive 10/25-11/24/04, Journal 58 archive 11/25-12/24/04, Journal 59 archive 12/25/04-1/24/05, Journal 60 archive 1/25-2/24/05, Journal 61 archive 2/25-3/24/05, Journal 62 archive 3/25-4/24/05, Journal 63 archive 4/25-5/24/05, Journal 64 archive 5/25-6/24/05, Journal 65 archive 6/25-7/24/05, Journal 66 archive 7/25-8/24/05, Journal 67 archive 8/25-9/24/05, Journal 68 archive 9/25-10/24/05, Journal 69 archive 10/25-11/24/05, Journal 70 archive 11/25-12/24/05, Journal 71 archive 12/25/05-1/24/06, Journal 72 archive 1/25-2/24/06

To read my current journal, please go to: windchime walker's journal
*Now that I have a digital camera, journal entries may be linked to related photos. Download time should be no more than 5 seconds. The easiest way to navigate going back and forth between photo links and journal text is to click on your "back" button at the left of your tool bar.

SUNDAY, MARCH 25, 2001
I've been pretty wordy of late--it's time for more pictures!
After going to sleep with the sound of rain pattering on the skylights, I awoke to a beautiful sunny spring day. My friends who rent me this glorious cottage came down to the garden with L., their friend who has been visiting from Boston.
I showered, dressed and joined them outside just in time to hug L. goodbye. After she left for the airport, E. brought out a huge cardboard box. It was the new wooden bench he'd ordered for the garden. He immediately started putting it together. M.R. and I cheered him on from the sidelines. Soon M. had to go upstairs to shower and dress for their day, so I was the only one there to celebrate when the job was done and the bench was placed in its special niche in front of the soon-to-bloom tulips. Well, not really the only one, E. took his turn trying it out too. It's quite comfortable because the cedar seat is slightly concave.
After E. had left, I sat and looked up at the apple tree with its brand-new leaves and blossoms. As always, it surprised me with a sudden explosion of color well after the other flowering trees were past their prime. Four days ago it still looked pretty wintery. I then noticed a small orange and black swallowtail butterfly fluttering around the purple princess bushes by the neighbor's fence. I reached for my camera just as it perched lightly on the edge of the groundcover beside me. I guess it could see my shadow if nothing else.
By now it was 2 PM. A friend was coming for dunch (dinner/lunch) about 3 PM, so it was time for me to call and order our Indian pizza, samosas and chana masala from my favorite Indian restaurant on 16th near Valencia. As I walked over to saddle up my pony La Lucha in her shed/garage here in the garden, I stopped to admire this cluster of young calla lilies.
On the way over to the restaurant, I passed a San Francisco institution, the Palmbrokers. And farther along, there was a wall of murals on a side street right off Valencia. Going was slow because everyone seemed to be out and about on this beautiful Sunday afternoon. I still made it there in less than 20 minutes. The owner was his usual kind self, and I was soon on my way back home. I always get a kick out of seeing California sights like this gaudily decorated motorcycle.
I arrived home just as the phone was ringing. It was my friend saying she was stuck in traffic on the Bay Bridge (she lives in Berkeley) and would be here as soon as she could. While I waited I couldn't help admiring how the flowers I'd bought from a woman in the Vietnamese resturant last night had perked up last Monday's bouquet. As my friend said at the time, the woman looked like a Diego Rivera painting as she entered the restaurant with a huge basket of lilies and roses on her shoulder. One of the joys of living in the heart of San Francisco's Latino community.
My friend got here within 20 minutes and we soon shared what is our mutually-agreed-upon favorite ethnic food. After eating, we settled down to enjoy another of our rich conversations. She and I have been friends since I sublet her former apartment (three blocks from here) for two months in the winter of 1997.

MONDAY, MARCH 26, 2001
Do we know in our cells what is happening in the world? When I hear something like what my friend S.W. just told me on the phone, I'd have to say that we do. It is the only thing that could make sense of what I've just experienced. And don't we say that we are all connected?
Yes, we are.
Why did I wake up this morning with such a strong impulse to go on a ferry ride? Certainly, it was a beautiful day. I didn't have any commitments during the day or the evening. My time here is growing short and I hadn't been on the ferry since last winter.
OK. All those are understandable reasons. But I now believe there was something deeper and not at all understandable that was drawing me there...that is, not understandable unless you know me pretty well.
When S.W. called tonight, his first words were, "So you're not at San Quentin. I thought sure you'd be there." In my gut, I immediately knew what he must be talking about. "They're executing someone there tonight?" "Yes. You mean you didn't know? They're expecting between 600-1000 protesters. When your phone kept ringing, I said, 'Yep! That's where she is!" And I answered, "If I'd known about it, I certainly would have been there."
Robert Lee Massie, 59 years old, 21 years on death row for killing a liquor store owner in 1979. A man who suddenly stopped all his appeals and is now waiting to be put to death at 12:01 AM.
Yes. If I'd known, I would have been there tonight on that cold windy spit of land on the bay, standing--OK, scooting--among crowds of anti-death penalty vigilers and hardline pro-death penalty folks. And I would have taken the ferry to get there, just as I did in February 1996 when they executed William Bonin at 12:08 AM.
Instead of going to Larkspur and San Quentin today, I took the ferry to Sausalito. Instead of protesting the state-sanctioned killing of a healthy man, I scooted around taking pictures of beautiful views, buying yet another pair of earrings and meeting a man with a bird on a dog. It doesn't feel right. Yet, on a cellular level I must believe that I am/was/will be there at San Quentin tonight.
Shall I show you some of my beautiful pictures?
The first thing I saw as I approached the ferry dock was a man with birds eating out of his hand. He was aptly sitting at the base of Gandhi's statue.
At the ticket counter, they said the ferry had left five minutes ago and the next one was not due for an hour and a half. I scooted down to the wharf I'd discovered a month ago and sat in the sun watching the re-enactment of my favorite childhood story, "Little Toot". Tugs of all shapes and sizes pushed barges and two of them even guided an ocean liner through the channel. As I watched, a gull landed on the railing nearby and let me take its picture before soaring off.
Soon enough it was time to scoot back and wait for the ferry. I watched our boat dock and people disembark, several on bikes. It was my first time on the ferry with a scooter. Last year I'd taken this trip with a friend visiting from Michigan. She'd pushed me in my rainbow wheelchair so I'd experienced using the wheelchair lift to transfer from the upper level--where we got on--to the lower level--where we get off. Well, it was a bit tricky as La Lucha was a little long for the lift, but we made it work. Once on the lower level, I scooted to the stern, which I had all to myself.
No photo or words will ever do justice to what one sees, hears, smells, feels on the ferry. It's like trying to paint a sunset--perspective flattens and it's too easy to slide into the trite. The city skyline, churning wake, sailboats, Alcatraz, Angel Island, salt spray in your eyes, the screech of gulls looking for handouts, Golden Gate Bridge, Marin headlands, Tiburon, Sausalito.
When you come to San Francisco, do not miss taking a ferry ride.
Once off the ferry, I followed the crowd into the center of town. This part of Sausalito is a bit too touristy for my taste, but with La Lucha's help I was able to venture into more interesting areas...like farther down the waterfront toward the residential part of town, and up a charming side street.
But after awhile my tummy insisted on some nourishment, so I went to the least-upscale place I could find and ordered tuna salad on a sourdough roll. As I came outside with my lunch in a plastic bag, I met--or more like it, was met by--Chinook, an 8 year old mallucan cockatoo. Actually he was a bit spooked by my flag. His owner R. said things like balloons and even the blimp make Chinook nervous. Even so, he readily came to my hand (as I noticed he does to everyone) and perched there while R. and I chatted. Lying at R.'s feet was his dog, Mate, an Australian sheepdog. They soon showed me their favorite trick--at least it's R.'s favorite trick!
The ferry was at the dock when I got there, so I happily scooted onboard. This time I was on the upper level for the trip home. The views of the city were spectacular with the late afternoon sun illuminating the buildings. But alas, my camera's batteries chose that moment to go dead. No complaints. They've given me lots of life! The only picture I managed to take on the trip home was of the Golden Gate bridge crowning a sun-sparkled bay.
And it is now 1 AM and Robert Lee Massie is probably dead.
Real life is no respecter of happy endings. Paradox seems the rule.

TUESDAY, MARCH 27, 2001
The day began with my commenting on six dogs being walked by a passerby. La Lucha and I were parked on the sidewalk beside Dolores Park because I still had 20 minutes before my lunch date across the street. Chris, the dogwalker, and I started talking. He gave me lots of interesting info about his line of work. For instance, you are only allowed to walk six dogs at a time. He walks four sets of six every day. As he said, that's $275 per day! More than I've ever made at any job. The dogs must be well trained and easy to handle or he doesn't accept them. He even felt it might be something I could do on my scooter. My response was that one would need a 4-wheeled scooter for stability, as 3-wheelers like mine, are pretty tippy...especially if a large dog decided to yank hard on its leash.
As we talked, I saw two mothers with little ones in strollers watching Chris and the dogs. After he continued on his walk, one of the mothers, who had overheard me talking to Chris, asked me to repeat my website URL so she could look for the dog picture on it tomorrow. E. and I then started to talk and I met her daughter, A., and her friend E. with her daughter, A. They kindly agreed to let me photograph them. By then it was time for me to scoot over and meet Nellie Wong at the Dolores Park Cafe.
I'd invited my other woman poet friend, D.W., to join us as I thought she and Nellie would definitely enjoy connecting. There we were--three women writers aged 73, 66 and almost 59--talking about poetry and activism (Nellie is SF Organizer of the Freedom Socialist Party and very active in the international group called Radical Women). It may have been a first for this particular cafe! We agreed that the circles we move in are generally much younger than we. And I was right about D.W. and Nellie--they exchanged slips of paper with, as Nellie put it, everything but their shoe sizes written on them! I love introducing friends to friends.
D.W. had to run off to a meeting with her tax consultant, but Nellie and I just kept on talking about life, writing, people, memories, activism. I don't think we will ever run out of interesting things to talk about. It's wonderful when you encounter someone who shares so many of your values and ways of being in the world. And to think we met on the street less than a month ago! But meeting folks that way seems to be one of my avocations. I didn't know it then but the day had more such opportunities in store.
After lunch, I scooted with Nellie over to the Freedom Socialist offices six blocks away. While parked in front of their door, I was pleased to see A., a comrade of Nellie's, whom I'd met at the Women's Global Strike vigil at City Hall March 8. They gave me a copy of the latest newspaper and I scooted on up 15th Street to Dolores on my way home.
At 18th and Valencia, I almost ran a woman down who was coming to the intersection immediately ahead of me. She did a double take and said, "I was sitting next to you and your friends at the Dolores Park Cafe. I hope you don't mind but I overheard you say that you're writers. I write some myself and would be most interested in seeing the book you were looking at." I happily showed her The Crimson Edge: "Older Women Writing", Volume 2 (edited by Sondra Zeidenstein and published by Chicory Blue Press, 2000) that I'd bought from Nellie today--it has a section with her poetry in it. Well, B.R. and I stood there and talked long enough for me to invite her to my potluck brunch this Sunday, April 1. She said she'd come.
The next encounter was while scooting home along Valencia. A lovely woman stopped me and asked if I'd like to buy one of her sage sticks. Sage, of course, is used--as we did Friday night--in rituals, especially for cleansing negative energy. K. had made each of her sticks from sage she picked herself up in Bodega Bay, then dried and tied together with red thread. She had silver sage, artemis (hummingbird) sage, and black sage that had a wonderful floral fragrance. I bought not one stick but ten to take home to my Michigan/Ontario friends as gifts. Significantly, my goddess daughter, E.K.--who will receive a stick--was born 17 years ago in Bodega Bay! K. blessed me with a gift of cedar incense and her beautiful smile.
And now I've just returned home after an extraordinary evening of music at Yoshi's Jazz Club in Oakland with my friends P.O. and S.W. The flugelhorn great, Dmitri Matheny, brought together another jazz master, Darrell Grant, on piano and added the surprise of a chamber group, the Del Sol String Quartet. Ruth Davies joined them on the bass for a few numbers.
Dmitri and Darrell started the evening with a set of jazz standards and several of Darrell's haunting original compositions. They were followed by the Del Sol Quartet, who push the edges of chamber repertoire with rousing tangos as well as vibrant classical pieces. They had the soldout house screaming and cheering after just one number. And finally, all of these musicians came together to create an utterly mesmerizing blend of jazz, classical, gospel and just plain fabulous music--much of it arranged for this show by Darrell and Dmitri. It was the kind of performance that kept you glued to your seat long after the musicians had left the stage. Maybe, in time, you'll be able to hear the magic they wove on a CD, as we were happy to hear that the show was being recorded live.
A perfectly enchanting day from start to finish.

WEDNESDAY, MARCH 28, 2001
Music takes many forms. Last night we heard some of the best instrumentalists at Yoshi's, and today it was the best of birds singing. Our neighborhood meadow lark gave an hourlong concert of trills, whistles, clicks and all manner of lyrical sounds. He/she never made an actual appearance by sight, but the stunning variety of musical notes put this creature in my book of great vocalists. What could be sweeter than sitting in a beautiful garden on a sunny spring day listening to the song of a bird? For much of the time I closed my eyes and allowed my spirit to soar on the winds of song.
And when my eyes were open, what was I seeing? Princess flower leaves turning orange. The apple tree exploding into fragile white blossoms. Red trumpet flowers cascading over the back neighbor's tall garage/shed. Yellow oxsala flowers opening their lemon-tasting faces to the sun. An inviting corner of the garden beside the flowering strawberry bed. My neighbor's tulip magnolia tree now green with leaves.
The beauty didn't end when I left to volunteer at Simply Supper. As I sat in my walker seat waiting for S.W., I looked up my street and recognized its urban elegance. And then at Simply Supper, my eyes delighted in seeing the youthful enthusiasm of Stanford students who chose to spend their spring break with the homeless instead of at the beach somewhere. I apologize for the blurry picture--unfortunately it was the only one I managed to take. We were very busy today, it being the last of the month.
Beauty and music were not to be denied this spring night either. As I walked from my cottage to the scooter shed on my way to dinner, I thought I'd try taking pictures of the garden illuminated by the porch lights. It worked! Actually the apple blossoms show up much more dramatically at night than in the day. And there's an air of mystery hanging over the strawberry bed. This what I see as I listen by candlelight every Wednesday night to Marian McPartland's "Piano Jazz" on NPR (National Public Radio).
Music even turned up at the Spanish Tapas (appetizers) restaurant where I had dinner. I had seen a mariachi band gathering outside as I'd entered. After the restaurant was filled with customers, the band stood inside the door and serenaded us. As I've said before, there are advantages to living in San Francisco's Latino neighborhood. Close your eyes and you're in Mexico.

THURSDAY, MARCH 29, 2001
An unexpected benefit of keeping this journal is that my husband reads it.
E.D. and I have been married 34 years. I honestly think he now knows more about how I live my life than ever before. He's always been a reader so it's a natural fit. Why didn't I figure this out years ago? During our engagement, while he was in Detroit and I was finishing graduate school in Northampton, Massachusetts, we exchanged wonderful letters. Since that time, we've been more inclined to use the telephone than to write letters. Anyway with snail mail, so much time passes before the recipient receives the letter, and even more before you hear their response. Our being able to communicate through email is relatively new as E.D. just entered the world of computers last year, and it's only been two and a half years for me.
With my online journal, I write it every night, put it up on my site before going to bed, and E.D. often reads it before I'm up the next day. Detroit is three hours ahead of San Francisco and I'm a late riser. When we make our daily phone call, E.D. can respond to what I've written. Actually he usually writes me an email before that.
We've never been closer and I partially credit the World Wide Web for that!
Today I scooted up to Noe Valley to begin gathering things for Sunday's brunch. To the grocery store where I bought champagne for the mimosas (orange juice and champagne), half and half for coffee, napkins and some paper coffee cups. Then to the flower shop to fill in my bouquet with fresh purple iris, a white tuberose (incredibly fragrant) and a branch of vivid purple-pink flowers. I even bought a straw hat...finally! My face has had more sun than it needs or deserves.
While waiting to cross Church Street, I saw a tiny baby cuddled in a sling close to its mother's side. When I asked, the mother, J., told me her daughter, K., is just two months old. You know, if I'd been in a car I would have missed this meeting. I've come to realize how isolating cars are.
Maybe everyone should get a scooter and then we'd not only protect the environment but get to know one another.
After I had finished my errands and turned toward home, I saw S.S. in her red car at a 4-way stop on 24th and Sanchez. I yelled out, she made a quick turn to say hello, and happened on a parking spot right at the corner. Talk about good parking karma! We had a lovely visit over peppermint tea-for-me, decaf latte-for-her and two pieces of dessert bread. I so value our friendship.
Today I returned to the Lesbian/Gay Chorus of SF after a few weeks off. It was good to be back among this sweet community. I took some pictures during rehearsal: of our weekly warmup backrubs; of altos, tenors and basses with Michael directing; and of sopranos, altos and Stephanie, our accompanist. K., our soprano from Germany, took this picture of three members of our second soprano section. Next week will be my last rehearsal this stay. But everyone knows I'll return--I always do.

FRIDAY, MARCH 30, 2001
Such a lovely lazy spring day. They'd predicted temperatures would hit 80º F., and it probably got pretty close. The sun was so hot I found myself searching for shade as soon as I ventured out into the garden around noon.
The day started with a delightful visit. Since 1999, my WoMaMu friend, K.C., has graciously given me rides up to music camp in Sonoma County, generally twice a year. During those leisurely hours, we've gotten in the habit of sharing about our lives and those who are important to us. In this context, I've gotten to "know" T., her son. My friends who rent me this cottage have also mentioned their friend, T. We'd already connected that this was the same person, but I'd yet to meet him. Today I met not only T. but his longtime friend-turned-girlfriend. Such warm, intelligent, gentle-spirited individuals. And the garden was the perfect place to hang out with them and with our shared friends, M. and E. Even Ditch the kitty cat honored us with her company as long as we stayed in the shade.
Later on, I was seized by a very specific hunger for our corner deli's tuna salad on sour dough roll and an Odwalla. I had missed my daily fix of juice. On the way to La Lucha's garage/shed--about 20 steps from the cottage--I saw a snail crawling in the center of a calla lily. I know they're considered garden pests here, but I can't help loving them. I've loved such creepy-crawly creatures as snails, slugs, earthworms and snakes since I was a child. So I took a picture, but by that time the snail had crested the top and was hidden along the left side of the flower. This creature certainly redefined the meaning of a "snail's pace".
Hanging out in front of our deli/organic grocery always offers an opportunity to visit with neighbors. P.P. came and sat on the bench as he waited to be picked up for a meeting regarding his April gig at the Paradise Lounge. I'd asked to buy one of his CDs and, happily, he had it with him today. Then D.J., the photographer I've mentioned before, stopped by. I was thrilled to hear that the Whitney Museum in New York is interested in putting up a show of his Mission photographs. D. has rarely gone public with his work, and that is a real shame. He's chronicled this neighborhood for a lifetime, and knows it in a way no other Anglo could.
When he saw I'd be there for awhile, he went to his house next door and came back with an armload of large-scale superbly-defined copies of his photos to give me. I now have an amazing collection of Mission photographs because of D.'s generosity. He says he's just happy to know someone who appreciates them as much as I do. The hidden artists in our culture! So here's a picture of two creative men I'm honored to know, musician, P.P., and photographer, D.J.
After they had both left, I was still sitting outside in La Lucha when a woman walked into the store with some of the finest crafted tattoos I've ever seen. We got to talking (are you surprised?), and B. told me the story of the art-on-her-arms. Created over a period of years by two tattoo artists--one here in SF and the other in Oregon--the images are based on a book about art forms in nature. For example, she pointed out several different mollusks. The tattoo artists used the book as a starting point and then gave the overall design a Japanese twist. Absolutely extraordinary! Then she showed me how her right arm--done by the SF artist--began with black outlines, whereas the left arm--created by the Oregon artist--is all outlined in subtle grays. I hope the photos give you some idea of the wonder of this art.
I then did my juice and fresh-ground coffee shopping for the party and was grateful for G.'s help carrying it home.
It seemed like a good night to go out, so I looked in the SF Chronicle to see what appealed to me. There was a play listed at The Marsh called "Runs With Scissors". Written by Bayla Travis and Liz White, it was described as "a comedy about a woman and her psychiatrist." Sounded perfect. I like The Marsh. It's only a few blocks away and a place where I've consistently experienced good, often offbeat, performances. I noticed that one of the playwrights had the same unusual first name as my new friend with the tattoos, but the thought that it might be the same woman seemed pretty farfetched. I called and reserved a ticket.
About 7 PM, I stopped in front of the deli to schmooze a little before heading to the play. J., the owner, was working tonight and came out to visit. It's because of this man that we even have a neighborhood that deserves the name. Big-hearted, generous and trusting...J. is all these things plus a lot of fun to be around. He, his brothers and his Dad and Mom have been like family to me since I first came to this neighborhood four winters ago. Tonight he told me a neighborhood story.
There was a woman who was new to one of the apartment buildings on the block. Apparently her lack of sociability had turned the other residents off and they'd mentioned this to J. Not long after that, a painfully shy woman started coming in to his store. Bit by bit she opened up and began to trust J. He then learned this was the woman his other customers had told him about. One day, J. took her by the hand, knocked on every door in that apartment building, and introduced her to each one of her neighbors. Since that day, the woman has been liked and accepted for who she is. J. wouldn't take credit for this. Rather he credited her and her neighbors for being willing to change their attitudes. A good man.
So I then scooted over to The Marsh, paid for my ticket and happily parked in their accessible seating space. I'd been there in a wheelchair last year, so knew things would work fine with La Lucha. I sat and watched the almost sold-out house fill up. In the second row on the right, I saw a woman who resembled my friend from this afternoon, but I couldn't be sure because she had on a longsleeved shirt. I kept looking until the sleeve lifted and there it was, that gorgeous tattoo. I waved to catch her eye and mouthed the words, "Did you write this?" She smiled and nodded her head. Now if that isn't synchronicity, I don't know what is!
By the way, the play was fabulous! Funny, well-written, well-directed and wonderfully acted. It had excellent timing, a lively pace and surprising twists in the story--everything you hope for in a comedy. And B. and I had a nice opportunity to connect and talk before the show.
So wasn't this a day? It had everything you hope for in a day--excellent timing, a lively pace and surprising twists in the story.

SATURDAY, MARCH 31, 2001
Spring fever has hit! I find myself content to accomplish very little on these beautiful days. Yes, I sometimes scoot hither and yon but don't ask me the purpose of my travels. Such significant projects as scooting down to Mission Street to get my glasses fixed. A lens had fallen out. While there I looked up at the decaying "New Mission" Theater sign. I wonder when it was new? And when it closed down?
There were sidewalk sales everyplace. In San Francisco, folks just spread their old books, clothes, CDs and household items on bedspreads on the sidewalk. In the more upscale neighborhoods, it can be hard to make your way through the crowds. They're similar to the garage sales held in Detroit but here folks are on foot rather than in cars. In a nutshell, that may be the core difference between my two cities.
I had my eye on a linen blouse from a shop I've scooted past all winter. The manager, M., was kind enough to bring a nice selection to the door since the store wasn't accessible. I was immediately attracted to a light green number, slipped it over my sleeveless dress and wore it away...after paying for it, of course. Very springlike.
Next it was up to Noe Valley for a couple more items for tomorrow's brunch. On the way home, I happened upon a great sidewalk sale in front of my favorite new/used bookstore. $2 per hardback; $1 per paperback. I found 4 interesting books for $5. I'll probably leave them here to read next winter. The cottage is developing quite a nice library.
As I scooted past our corner deli/organic grocery store, I stopped to watch J. create balloon hats and animals. His poodles always make me smile.
Around 4:30 PM, my friends S. and T. came to visit. They kindly arranged a trip down to San Francisco from their home in Chico so they could attend my brunch. S. has been my friend since I first sublet his apartment next door for 3 months in 1996-7. The following year I sublet it for 6 months. That's how I first met M.R., who rents me this glorious cottage--while chatting across our third floor balconies. S. and T. are now 4 months pregnant and simply radiant. When I mentioned my lifelong dream to attend a live birth, they invited me to be part of their birthing next September. It if happens, it would be a miracle.

SUNDAY, APRIL 1, 2001
Oh, I do love my friends here in San Francisco! Being in their presence fills me with life and joy. And today's brunch with so many of them gathered together in my garden was sweet beyond words.
The first to arrive were two women who each said they were wearing purple in my honor. They'd not known one another before today but seemed to connect as they shared Purple Patricia stories.
Most folks took their time getting here and I can't say I blamed them. Losing that hour of sleep last night takes some getting used to. But once they started arriving, the garden began to take on a very festive air. Not only that, the kitchen was soon filled with culinary treats. How is it that so many of my friends are fabulous cooks? Could it be that we choose friends who have gifts that we don't? Whatever it is, the food at these potluck brunches is exceptional. As an example, just check out G.L.'s seafood paella. Wish there were some way to give you taste links too!
I've been giving these potluck brunches since I first sublet S.K.'s apartment next door in the winter of 1996-7. Usually there's one at the beginning of my stay and then another close to the end. S.K. even hosted one for me and my friends the winter I only came out for two 2-week visits. I was so touched that he and T. were here today, having driven down for the weekend from Chico, about 2? hours northeast of SF.
Everyplace I looked there were wonderful individuals I've met in such diverse ways: P.O. and R.M. whom I first met through my friend J.P. who introduced me to SF in 1993; R.K. with whom I've sung for years at WoMaMu (Women Making Music camp) and who is one of my most faithful journal readers; S.K. (and T. through S.) and M.R., each of whom I got to know through subletting their apartments in 1996, '97 and '98; J. whom I know from the neighborhood; G.L. and B.R., whom I met on the streets of Noe Valley and the Mission during the past few weeks; ; K. and L. (and L.'s friend P.) who are my dear neighbors in this magic garden; M., J., M. and T. whom I met years ago through P.O., his partner, S.W., and P.'s former roommate, R.M.; M. who was my neighbor in S.K.'s apartment building; S.S. whom I originally met at WoMaMu and who has become a close friend during this trip; P.McD. whom I met through the Lesbian/Gay Chorus of SF and who has been a good friend for several years (and her girlfriend S. who accompanied her today); K.S. whom I first met through a friend at a dance performance in 1997; and R. from Oregon, whom I met for the first time today when M.R. brought him along to the brunch.
One of the things I love about giving these brunchs is introducing friends to friends. As I looked around I saw animated conversations, smiling faces, and even the dogs in attendance--Bags, Havah, Rogie and J.'s 4 month old puppy, Star--seemed to enjoy themselves.
Later in the day we got down to some serious singing. It was a first for my brunches, but with so many singers as friends, it seemed to be a natural. Our game was to try to think of songs that had a particular word in them. Some of the words we used were "sunshine", "midnight", "dog", "heart", "moon" and "rain". Try it sometime--you'll be amazed at what's sitting in your head! After we got tired of that, we branched out into musicals. We started with "Hair" but really hit our stride with our own version of a "Sound of Music" sing-along. The fellows left the party by singing the Clock Song. Cute!
And now I'm pleasantly tired and looking forward to catching up on that hour of sleep I lost last night. It's lovely to see it stay light longer, but my body always takes its own sweet time acclimating to Daylight Savings Time. Should be a good sleeping night as our weather has gone from hot sun to cold winds in 24 hours. Brrrr!

MONDAY, APRIL 2, 2001
Before I start today's entry, I want to ask the indulgence of my readers. I am a bit besotted and I'm sure it's going to show. So bear with me.
For several weeks, I'd had a date for today in the East Bay with my friends V.D.J. and S.M. They planned to meet me at the McArthur BART station at 11 AM, disassemble La Lucha my scooter, put her in the back of V.D.J.'s van, and then we'd drive over to S.M.'s new house for lunch and a visit. Last night we checked in by phone and I asked if we could change the time to noon so I could catch up on my sleep. S.M. said that was great with them and could we please make it 12:15 PM so she would have time to pick up her new puppy.
I knew she'd been looking for a puppy for quite some while, but had not yet found what she wanted. But all that changed a couple days ago when she was smitten with a 8-week-old Maltese puppy. His name was to be Sparky D-M.
My first glimpse of this tiny creature--full grown they weigh 5 lbs.!--was cuddled in S.'s arms outside the McArthur BART. It was love at first sight. We drove over to deliver a pair of crutches to a mutual friend who's bunged up her knee, and by the time we'd seen Sparky gamboling over the green grass--more like a rabbit than a dog--we were laughing so hard we could hardly stand up. No one could watch this animal and not smile.
By the time we arrived at S.M.'s lovely home, I was acting like a doting auntie. For instance, I had to take a picture of Sparky coming in the front door for the first time, discovering the kitchen, licking his mother S., and kissing his co-Mom V. S.M., who is a gifted musician, sat down at the piano and welcomed Sparky home with a tender song that she improvised on the spot. Sparky, who seems to have a foot fetish, played around her feet. I had to take a closeup with V. holding him, and then a portrait of Sparky with his Moms.
Believe it or not, we managed to take some time out and eat a delicious lunch with a friend, K., who came over to greet the new addition. After yelping forlornly, Sparky fell asleep in his carrier case. What a big day for the little fella.
After lunch and his short nap, the puppy was ready to play. On my way to the 24th/Mission BART this morning, I'd stopped briefly at Bernie's Pet Shop on Valencia to see about getting some puppy presents. Bernie, the owner, kindly gave me sidewalk service and picked out some treats and toys. Sparky was enthralled!
Before it was time for me to go home, we went out in the backyard where a tired puppy promptly fell asleep in his mother S.'s arms. I felt so privileged to be able to share this important day with my friends. Rather like being at the birthing of a baby.
I was home less than a half hour before it was time to go sing with the Threshold Choir. The rehearsal was particularly sweet tonight...perhaps partly because it was my last time singing with these wonderful women before returning home to Michigan.
After rehearsal I talked my friend S.S. into being silly and stopping to get dinner about 10 PM (even though she has to get up at 5 AM to get ready for work!). All this love had made me terribly hungry!
So I started writing this journal after 11 PM and it probably shows ;~) And now to bed.

TUESDAY, APRIL 3, 2001
Today was the first day I'd set aside to begin getting ready for my trip home. A week from tonight I'll be on the train crossing Nevada. When it gets this close to my migration, I always know why they put "moving" up at the top of lists of stressful situations. I feel very unsettled. It isn't that I want to stay; it's just that it's hard to leave. That old bugaboo called change. Ah well, it is what it is.
Perhaps part of my funk is that today's tasks were not terribly satisfying, but very necessary. Phone calls to my bank, credit card company, Pacific Bell and Working Assets Long Distance--either to change my address and/or close the accounts. A couple of bills to pay and a post office change-of-address card to fill out. Also plane and motel reservations to make for my visit to Mom on April 27. And finally a call to Amtrak to verify my reservation and be sure my disabled compartment will be in the car next to the dining car (for ease of getting to meals).
All that took several hours, but the toughest task was going through my "junk" drawers that had become repositories of papers, programs, letters, photos, flyers, etc. from my three months of life out here. Now that took some serious time and attention. You know the deal--what to keep, where to put it, what to throw away. I sure wish paper would become obsolete!
Anyway, it's done now. Tomorrow I can just start shoving things in a box to ship UPS. And when that's done, I'll start on the suitcases. I don't really have a lot of stuff out here so packing shouldn't be too bad. But you know what I like the least about packing? That from tomorrow on, my space is going to look cluttered and unsettled. But a week from Thursday, I'll be home again and that will be very sweet. It's just this in-between time that's hard.

WEDNESDAY, APRIL 4, 2001
I am so touched by the send-off I received today at Simply Supper.
For weeks now I've been telling folks that today would be my last day. Many guests have been through this with me before since I worked there last year too. In fact, they often ask about Detroit or share stories about time they've spent in the Motor City. Amazing how many people either grew up there or have lived and worked in Detroit. An older Irish gentleman told me today that he had lived in Windsor, Ontario--just across the Detroit river--in 1966 and worked construction in Detroit. This particular man reminds me so much of my Dad. A very intelligent, refined-looking fellow. I hadn't known until today that he had been born in Dublin.
Anyway, things were going along as normal--except for lots of goodbyes--when one of my favorite guests came to the door. This is a woman about my age who dresses in stunning colors and always enjoys my appreciation of her ensembles. Instead of coming right in, she stayed partially hidden in the hall and asked me where E., the program director, was. As it happened, E. was standing at the serving counter. My friend called to her and E. went out into the hall.
In a minute or two, my friend came into the room carrying the most beautiful bouquet of fresh flowers that I've ever seen. With a huge grin on her face, she handed them to me as E. asked for everyone's attention. E. then said today was my last day and that I would be back again next winter and how much they appreciated my helping out these past three months. The guests burst into applause. It went on a long time. I thought my heart was going to crack wide open.
Apparently it was this dear woman's idea to give me flowers and she and E. had chipped in to buy them. By the end of the day, I'd also received a thank you note from P.N., the pastor of MCC (Metropolitan Community Church), in which she spoke of my "sweet-spirited compassion and service", and another card signed by my sister and brother volunteers. Wow! Talk about feeling loved. And I can't even begin to describe the appreciative farewells I received from so many of the guests. I will sorely miss these people.
After feeling so low yesterday, this day was quite wonderful. I packed my UPS box with no big hassle. Then, on my way to run some errands, I took time to appreciate the beauty of the garden--the profusion of apple blossoms on the tree in the patio, and the recently-blooming freesa in a pot beside La Lucha's garage/shed.
As he's done every week except one since January 10, my friend S.W. picked me up at 3:30 PM to drive over to Simply Supper together. It takes between 10-15 minutes to get from where I live to MCC in the Castro. Today we arrived a little later than usual because I asked S.W. to stop a couple times along the way to take pictures of the beautiful views I've enjoyed seeing every Wednesday.
First, S.W. stopped at 23rd and Castro and took a picture looking west toward Twin Peaks, and another one looking south toward Noe Valley. We then turned off Castro onto 21st which led us onto Collingwood with its beautiful views down the hill. Finally we got over to Eureka, the street on which MCC is located. S.W. took a picture from near 20th Street, and another standing in the middle of the street in front of MCC. The latter is the view we'd see everytime we drove to and from Simply Supper.
Once upstairs, I'd asked S.W. to take a picture of me at my station by the door, surrounded by two wonderful women, J.P. and E. This was before I had any idea what was to come.
After all the Simply Supper excitement, my friend, D.W., and I met at my favorite neighborhood restaurant, Saigon Saigon. Tonight it was D. who graciously hosted us by moving whatever chairs were in the way so La Lucha could easily fit at the table. Once settled, D.W. and I enjoyed another of our free-ranging conversations. But it was also another goodbye.

THURSDAY, APRIL 5, 2001
I spent some time reading in the sunny garden this afternoon. For the first time in quite awhile, I picked up E.F. Schumacher's, Small Is Beautiful: "Economics As If People Mattered." In two weeks I'll be discussing this book with my women's book group in Windsor, Ontario. Every time I read even a few pages, I am struck by his depth of vision and clear exposition of facts. Schumacher obviously knew what was coming when he wrote this book in 1973. The effects of a profit-oriented economic system, biotechnology and agri-industry, profligate use of the earth's resources. In 29 years, much of what he warned about has already come to pass. As I read, I thought about how I've lived during my three months here in San Francisco.
I have no toaster, microwave oven, garbage disposal, dishwasher, usable freezer in my half-size refrigerator, washer/dryer or television set. Of course, it helps that I do not cook. But even so, I often eat leftovers or organically prepared food I buy at our local Real Foods grocery store. So I have to heat food and wash dishes. The oven and my hands work fine for these tasks. I've rarely had to throw away any food during my time here. Every 2-3 weeks, I take my dirty clothes to Mr. W. at the corner laundry, where he washes and folds them for $7. I rarely pick up a newspaper and I listen to a public radio station that plays jazz 24 hours a day, with no news breaks or advertising. What news I hear comes through word-of-mouth and online.
I eat when hungry and sleep when tired. I have a lot of solitude mixed with wonderfully social times with friends or just out-and-about on La Lucha my scooter. I demonstrate when an issue touches my heart. This winter, that included the 15,000-person Anti-Bush Inauguration rally and march at Civic Center on January 20, the IAC (International Action Center) protest of Bush's bombing of Baghdad on February 16, and the Global Women's Strike Vigil and Speak-out at City Hall on March 8.
As I pack up my worldly goods, I'm struck by how little I need to live happily. My laptop and a small printer, digital camera, portable and cell phones, a couple afghans for warmth, a few favorite CDs to play on the portable radio/CD player that belongs to the cottage, clothes that can bridge the gap between hot sun and cold rain, candles and incense, a good dictionary and a small number of interesting books, and, of course, my windchime walker and La Lucha my trusty scooter.
When I think of how much of a consumer I've been these past three months, I remember buying: 1) presents for E.D.'s and three friends' birthdays; 2) three pairs of drop earrings, two pairs of $5 studs and one beaded pouch necklace; 2) four CDs by musicians I saw perform or know personally; 3) four new and six used books; 4) a $20 Indian skirt to replace the one that got ripped by my scooter, two blouses (one that was required for the Lesbian/Gay Chorus concert) and a straw hat; 5) a few items for the cleansing ritual of M.R. and E.S.'s building; 6) ten sticks of sage to take home to friends; 7) the Threshold Choir book of music and two rehearsal tapes. That's all that comes to mind.
Life is so simple when I let it be. And the best of it costs nothing in $$ but requires open eyes and an even more open heart. The vibrant colors of a bouquet given in love and received with gratitude. Apple blossom petals gathering on the ground like snow. The city skyline as seen from the corner of Dolores and 24th. The beauty of orange day and white calla lilies against the green and purple of the rosemary bush. Sister Saki Tumi and Sister Penny Costal as they leave MCC following the Sisters of Perpetual Indulgence's monthly night of bingo.

FRIDAY, APRIL 6, 2001
I awoke to the sound of rain on the skylights--just as they had predicted. In fact, they're calling for a cold rainy weekend. As a friend said today in an email, it'll make it all the easier for me to leave "sunny" California! But I found myself feeling disappointed. Not so much because I minded the rain, but because the bad weather meant I wouldn't want to go down to Balmy Alley and take pictures of the murals. I'd meant to do that all winter, but kept figuring I had lots of time. The Mission district is especially noted for its murals.
It wasn't just missing the mural pictures that made me uneasy this morning. I'd set quite a schedule for myself today--going to UPS (United Parcel Serice) at noon with S.W. to mail my big box home, a massage appointment with J.U. here at 2:15 PM, and the ballet with S.W. and P.O. at 8 PM tonight. They'd also invited me to go out to dinner beforehand but I wanted to wait and see how my energy level was doing by then.
Well, UPS went easily...for me at least! For S.W. it meant schlepping a mighty heavy box, but he handled it graciously, as always. I'm sorry I was so stressed that I forgot to take a picture of the kind woman who helped us there. San Francisco consistently has the friendliest UPS folks. I was also delighted that it cost quite a bit less than I'd anticipated. S.W. and I had made our guesses, and we were both surprised at the low guess of the UPS woman when we'd asked her. But, happily, she ended up being the closest.
On our way home, I asked if we could stop at the Walgreen's at 23rd and Mission to get another package of my Slip-On adult diapers. S.W. has been through this with me before and doesn't mind being my designated shopper. We found a parking spot on 23rd right across Mission Street--in itself a minor miracle on a rainy day--and as if the Universe were saying to me, "Have no regrets", it was next to a wonderful mural. So I was able to take three shots--1, 2, 3--of the mural while S.W. was off shopping. When he returned, I asked if he'd mind taking a few pictures of another mural, that was next door to this one. He got two shots--1, 2--that show the excellent portrait work done by these Mission mural artists.
When we got back to my cottage, it was 1 PM and I asked if S.W. was hungry. Well, that's the kind of question where you already know the answer. As it turned out, we both had a hankering for Mexican food--probably the aftereffect of looking at all the murals--so he went off to park while I picked up La Lucha to scoot over and meet him at Pablote's, just two blocks away. What a good choice! Hueva ranchera (scrambled eggs with tomato and onion) with rice, refried beans and a side of fruit for me, and a pork quesadella for him. We both thoroughly enjoyed our meals. I was grateful that S.W. helped clean my plate.
Shortly after I got home, J.U. arrived to give me a massage. My body really needed this kind of attention. It relaxed me so thoroughly that after she left, I crawled into bed and slept soundly for an hour and a half. Normally I am not a napper, but today? That was just the thing.
When I woke up, I felt ready to join S.W. and his partner, my friend, P.O., for dinner before the ballet. We went to a very popular pizza and salad restaurant in an alley across the street from both the symphony and the ballet. It was filled with folks going to one or the other performances, but we had a great dinner and made it in plenty of time for the 8 PM curtain.
One of the things we like about the ballet is the price. For one disabled seat--or space to park a wheelchair or scooter--and one seat for a friend, it costs $15 apiece. These are in the rear of the main floor, immediately behind the $70 seats. Can't beat it! So when the three of us go, we buy one space and one seat in the disabled area and one standing room ticket. Then at intermission the fellows change places, so each gets a chance to sit for part of the show. Tonight, there were many unused disabled seats, so we just went ahead and sat there together.
Before the ballet started, I took this picture--actually two shots--of S.W. and P.O. Now, I knew full well it was totally against the rules to use a flash camera in the theater, but, I don't know, I was just feeling feisty. Actually right before I took my pictures, we'd seen a flash go off in the audience a few rows in front of us. Well, two ushers got quite agitated about these unlawful cameras and started asking around, trying to find the culprits. When one of them came and asked me if I'd taken a picture, I lied a little and said, "No, but I saw a flash go off over there", pointing toward where I had seen a flash. OK, it was only a partial lie. Hope the usher doesn't read my journal.
The first dance, "Night", was out of this world! A modern piece choreographed by Julia Adam, one of the San Francisco Ballet principal dancers, and set to music by Matthew Pierce, it showed the versatility of this company, the effective minimalist lighting by Lisa Pinkham, and a most imaginative blending of movement forms. People were on their feet cheering loudly after it was finished; my "bravos" were among the loudest. Good thing "Night" was first, because if the second dance had been the opening piece, I would have wanted to leave early. Yuck! Imagine a pathetically co-dependent woman clinging to a man who doesn't want her and you've got "L'Arlesienne" in a nutshell. Three nights ago was the SF premiere of this 1974 ballet, and I think it should have stayed packed away someplace. The final dance was a sparkling Balanchine original titled, "Symphony in Three Movements", with music by Stravinsky. It used the entire corps of dancers and was excellent.
When we left the theater, the rain was coming down steadily. But we scooted/walked to the car without getting too wet. I must admit, S.W. and P.O. are getting quite expert at disassembling/assembling La Lucha my scooter. And when we got to my place, P.O. walked me to my garden gate with exceptional gallantry. As E.D. says, these fellows spoil me rotten!

SATURDAY, APRIL 7, 2001
Instead of the rain that was predicted, I awoke to a cloudless blue sky with the sun shining and a strong wind blowing. Since I'd gone to bed super late--around 3 AM--and hadn't fallen asleep for at least another hour, I slept very late this morning. In fact, my neighbor L., found me still in bed when she knocked on the door at 11:45 AM. But her invitation to join her and her mother for lunch at a neighborhood creperie got me up and dressed pretty quickly.
We walked/scooted down Valencia to 16th Street and enjoyed a good visit and delicious food. M.J. came to San Francisco on work from Houston, Texas and is spending the weekend playing with L., her daughter. It always surprises me when I meet my friends' parents and find they're quite a bit younger than I. Everyone feels like a peer these days. L. and her mother were delightful to spend time with; they seem to have a good relationship.

On the way home, I sent them on ahead while I stopped to buy a black Indian skirt I've had my eye on for about a month now. I was happy to see the price had been reduced even more: it was now down to $11. Two women I recognized--J. and L.--were working the store today and agreed to my taking their picture.
My next stop was the Scarlet Sage Herb Co. where I planned to buy some local handmade soaps to take home to friends. The ones I bought--Sweet Citrus, Rose Gardenia, Ocean Mist (with sea kelp), Sandalwood, Wild Flowers, Garden Mint, Rosewood (with rose petals), and Fresh French Lavender--are made by two San Francisco sisters. The fragrance is wonderful. Happily, the co-owners, L. and D., were working today so I could tell them goodbye. Actually more like so long since I expect to be back next winter.
I then scooted to my corner deli/organic grocery store. I wanted to ask P. a favor. My friend S.S. will be picking me up tomorrow morning at 7:50 AM for our all-day trip to WoMaMu (Women Making Music camp) in Sonoma County, and I hoped P. would help us disassemble La Lucha and put her in S.S.'s car. He's been wonderful about helping me before, and readily agreed to do it again tomorrow. He then surprised me by saying, "You can take my picture now." P. has been the longest holdout so far, but maybe he had an ulterior motive. As I was putting my camera away, he said, "Don't forget to tell them I'm not married!"
I scooted into our backyard and met E.S. with his just-washed and shined motorcycle. Looks pretty durn good!
It was then time to tackle my packing task for the day--my clothes. It really didn't take very long as there just aren't that many clothes to deal with. After awhile, I stepped outside. I couldn't let this gorgeous day go by without taking some garden time. I sat in the lawn chair with my eyes closed, soaking up the late afternoon sun. Then I walked around with my camera looking for new spring-blooms to photograph...like the purple tulip in the strawberry bed, the iris over by the rosemary bush, the day lilies exploding in front of the lavender, and the wisteria vine flowering along the fence.
I looked back to see the cottage that's been such a sweet space for me these past three months. I am so grateful for all that has happened here--my quiet times alone, deep conversations with trusted friends, meetings with co-workers and fun party times like last Sunday's brunch. This has been an especially satisfying and engaging stay, and I credit La Lucha with a lot of that. Instead of exhausting myself getting from point A to point B, the scooter has allowed me to save my energy resources and spend them where I choose, usually with people. I haven't even had one bad fall (knocking on wood). What a good companion!
As I was finishing my garden tour, M.R. came down from their flat upstairs with steaming tea mug in hand and a few minutes free for a visit. We went inside the cottage, put hot water on for my tea, and sat down to talk.
M.'s big news was the four new ear piercings she'd had done yesterday. They look great but are still pretty tender. And I was happy to hear the space we'd ritually cleansed two weeks ago is closer to being rented by a tenant who shares M.R. and E.S.'s dreams and ideals. We'll all be so relieved when the lease is actually signed. We also discussed my hopes to rent the cottage for two weeks in September (around the time S. and T.'s baby is due), and for my three-month stay starting early January 2002. M.R. said to email her my dates, but things sound fine. Such generous-spirited friends!
So it is now just after 11 PM and, as soon as I put this up on my site, I am going to bed. I know it's unusual for this night-owl, but tomorrow's going to be a big day. My alarm is set to go off at 6:30 AM...the middle of the night.

SUNDAY, APRIL 8, 2001
It's always gratifying to discover the choice you had a hard time making was indeed the right one. Going to WoMaMu (Women Making Music) for this one day instead of the full three-day camp was perfection. I was able to see all the women I love, sing with them for hours, sit and enjoy the beautiful view overlooking the valley, have one of Bishop Ranch's delicious meals, spend time with my special friends, S.S. and H.G., on the drive up and back...and still return home to my cottage for two more precious nights before migrating back to Michigan on Tuesday. What a long and rich day!
We left the city by 8 AM to make it up to WoMaMu in the wine country by 11 AM. There was no traffic on the Golden Gate Bridge and the beautiful green hills and mountains were beside us most of the way up through Marin and into Sonoma County. We stopped to pick up our lunches at an elegant grocery in Healdsburg and still made it up to WoMaMu almost a half hour early.
After my dear friends had assembled La Lucha, I scooted over to the Ranch House to use the restroom. I was delighted to happen upon the last few minutes of Debbie Fier's Body Rhythms workshop. Debbie and the women, many of whom I knew, invited me to join them, which I did.
It was soon time for the chapel sing, one of my favorite parts of WoMaMu. We sit in a simple chapel with amazing acoustics singing rounds and songs most of us know from previous years.Today it got wonderfully silly toward the end, with people finally getting up and dancing. Very good energy.
Then the campers went to the dining hall for lunch. Those of us who had come for the day, sat together in the white wooden lawn chairs and ate our bag lunches. It was wonderful to sit and look at the stunning view while visiting with old friends. This retreat center is among the most beautiful I've ever seen.
Our next event was the Canta Bella Chorus rehearsal in the Meeting House. This is a loose-knit chorus made up of any women in Northern California who want to join. The group is currently preparing for a May performance in Davis. Even so, everyone is welcome to just come and sing, as I did today. Our first song was "Java Jive", directed by Ellen Robinson. It's an 8-part harmony jazz song that she'd taught us in a workshop last year, so I already knew it. Fun to sing.
After a break, we reconvened to work with Judy Fjell, the founding director of both WoMaMu and the Canta Bella Chorus. The ukeleles were brought out for a favorite, "Home In Pasadena". As the rehearsal went on, we all worked up quite a sweat even though it was pretty chilly outside. Judy kept stripping off shirts until I wondered if we were going into a "clothing optional" situation like the Michigan Womyn's Music Festival! By 4 PM, we finished with rehearsal and had time off until dinner at 6:30 PM.
I scooted around for a bit taking pictures. My friend L. helped by posing in front of the white and purple wisteria down by the cabins. The cows had moved from their pasture behind the ranch house, but it was so pretty I took a picture anyway.
H.C., S.S. and I still wanted more singing, so we met in the chapel and sang until dinner. The sweetest songs of all.
After dinner, we three got back in H.C.'s van and headed home. It was a perfect day.

MONDAY, APRIL 9, 2001
My last day in San Francisco this stay. And, as beautiful as the city and my garden looked today, it's the people I'll remember.
I.C., whom I ran into on the sidewalk in front of my house. Our conversation about his passion creating Senegalese instruments and his dream of going there to live in four years. Then actually seeing and hearing one of his instruments--a one-string violin--that he went back home and brought out to show me. Extraordinary!
M.G. who joined me for lunch at my neighborhood Thai restaurant. She took Caltrain to the city from Sunnyvale, where she is visiting her son and daughter-in-law. M.G. and I first met two years ago when she gave me a ride from her home in Baltimore to a Carolyn McDade singing retreat in Pennsylvania. We ended up taking the most roundabout route imaginable, but that simply gave us more time to get to know one another. Email and my journal have kept us in close touch ever since. I was deeply moved by a dream she shared at lunch today. She prefaced it by saying, "I dreamed this after reading your journal entries about leaving SF."
I am in a large city. I turn up a street and there's a high hill stretching in front of me. As far as I can see, there's a line of people standing on the sidewalk. They tell me they're waiting to say goodbye to Patricia.
It felt that way today.
I took my sheets to Mr. W. at the corner laundry around noon and he kindly had them ready for me by 6 PM--washed and folded. He even sewed up a torn pillowcase for free.
Next door at the deli/organic grocery, G. repaired the seat arm that had fallen off La Lucha yesterday. We sat and visited in front of the store, discussing different glazes and ways to work with clay--a favorite topic of conversation for us. I still use a clay pencil-holder G. gave me a few years back. It sits here on my computer desk in the cottage. Very handy.
Around 4 or 5 PM, I was sitting in my sunny garden when Bags appeared. Shortly after, his Mom K. came out and sat down. We had a heart-to-heart talk about religion, family and personal growth. It was a privilege.
Last night, her roommate, L., had graciously come out around 10 PM and helped lift La Lucha's heavier parts from the back of my friend S.S.'s car and assemble her. Then twice today I ran into L. at times when I needed some kind of help. She smilingly offered what was needed.
These women are the best neighbors imaginable.
Later, I got La Lucha out to go pick up my laundry. Though it was after 6 PM, the sun was still high so I decided to ride up the hill to Noe Valley for one last look around.
I was pleased to run into a special friend, C. We met months ago on the street where she was selling the Homeless Coalition newspaper, The Street Sheet. We've taken time to talk every time we've seen each other since then. In our conversation last week, C. had told me about her sister's offer to send an airplane ticket so C. could come home to Dallas. She'd never flown before and was terrified of the prospect. Today C. proudly told me that, after our conversation, she'd decided to go ahead and accept her sister's offer. Life is going to be much easier for C. in Dallas where she can work in her family's laundry and live with her sisters or brothers. "Isn't it strange that I can't find anyplace to sleep here but when I talk to my family, they all want me to come live with them." She said she had hoped to see me before she leaves in two days. Both of us migrating home.
I then scooted around the neighborhoods feasting my eyes on the beautiful SF houses and green trees and flowering plants. It'll be awhile before my Michigan eyes will see this kind of color again. On Castro Street, I heard,"Hi, Patricia!" It was L.R. from chorus. She and her friend, C.--whom I'd met with L. last October--were going to dinner and invited me to join them. We went to a Chinese restaurant I'd not tried before. The food was excellent and our conversation even more so. In keeping with the abundance of this day, C. and L. insisted on paying for my vegetarian potstickers.
Sometime during this richly-peopled day, I scooted by the corner deli and ran into a group of neighborhood folks hanging around outside, talking. That's why I say this store is the center of our neighborhood.
And now I must close down my laptop, put it in its case and finish the last of my packing. I will be offline until Friday. When you hear a train, think of me.

It's 3 PM and we're high in the Sierra Nevadas. We're at Yuba Gap and snow covers the ground. It looks much as it did when I came out in January. We've been most fortunate to have sun and blue skies the whole way.
There's something so deeply grounding about being among these mammoth pines and cedar trees. I find my gaze traveling up their trunks into the blue sky overhead. They dare to reach high while staying planted deep in the earth. Such a model of visionary rootedness.
Not simply the trees. It's amazing to look out my window and see the highway far below with cars and trucks whizzing by like insects. An on-top-of-the-world kind of feeling, coupled with the grounding of trees, earth and boulders here at eye-level. As though I am flying on the back of an eagle. Spirit-soaring.
To return to a place and know it for the first time, to paraphrase T.S. Eliot. Three months ago I traveled this path, but I was a different person and the earth and sky were different as well...even though we both look much the same. But we have made it through another winter, and in so doing have been recreated by the spring.
I don't really like the words I'm using: they sound trite and pseudo-spiritual, but it's the best I can do. What is stirring in me extends beyond words.
One thing I notice is my different relationship to my digital camera. On January 9, I'd only owned the camera for about ten days. It felt awkward in my hands and way behind my eye in catching the moment. Since then, the camera and I have rarely been apart. We now operate as a single unit. I no longer have to think about taking a picture; it just happens, much like breathing.
Of course, the reason I take photographs is probably different from a lot of folks. I'm not trying to hold onto an image for myself, rather to open it up so others can be here with me. There's a sense of responsibility I feel to bring my online companions along with me wherever I go. If I see something beautiful--like the views from this train--I don't want to keep it to myself. That now seems selfish. For instance, I want to let my friend M. in Sweden travel the world without using her precious stores of energy. And my own E.D. It means a lot to me to have him at my side, even virtually. And the 170 other people who visit my site every day--I love having you with me on this journey.
Now, the quality of my train photos owe a large debt of gratitude to two San Francisco friends. S.W. picked me up at the cottage this morning at 7:45 AM, loaded his car with La Lucha and my three bags, and drove me across the Bay Bridge to the Emeryville Amtrak station. R.K. met us there to give me a loving send-off. I'd asked both of them to bring Windex and paper towels or rags. Their task? To clean my compartment's outside windows on both sides of the train. And did they ever! I'd learned this trick from a co-passenger on the last trip. When we stopped at Denver, he got out with his spray bottle and cleaned his family's window and mine too. It made a big difference.
We'd only been on the train a couple hours when it was time for lunch. Although my train attendant, J.C.--the same good fellow assigned to me in January--would bring my meals downstairs to the accessible compartment I'm using (windows on both sides, my own sink and toilet, plus room to park La Lucha), I prefer to go upstairs to the dining compartment so I can meet people. Are you surprised? Granted it is hard for me to walk with the sideways motion of the train, but we keep windchime walker at the top of the stairs, ready to be of service.
We've just left Truckee, CA, where folks get off to go skiing at Lake Tahoe, and now the Truckee River is off to our right. We'll follow it all the way to Reno, Nevada. I see we're about 45 minutes late, but that doesn't really mean a lot this early in the trip. We're due into Reno at 4:16 PM, but it'll probably be after 5 PM before we actually arrive. The advantage of Daylight Savings Time will be having an hour longer to look out the window and see the Nevada desert. I like the desert with its expanse of sky meeting earth. By the way, it's now clouding over.
Lunch was most enjoyable. Three of the four of us at my table were writers. M. with her husband J. on their journey back home to Kansas City, Missouri after a week visiting their son and two grandchildren in the Bay Area. T., a young woman on her way to stay with her boyfriend in Denver, Colorado for a month before she starts a new job back in California.
It's now 4:30 PM and we've just entered Nevada. It's good to see a little green because I suspect there's not going to be a lot of it from here on out. Sagebrush, brown mountains and earth-colored rocks are more the thing out here. And then there's Reno!
It's always nice to get to Sparks, NV, just east of Reno, because we have a little time to get off the train. This is J.C. and me on the train platform.
One of the gift/challenges of riding a train is spending time with people you would never meet in your "normal" life. Usually this is pure gift, but occasionally it slides into the realm of challenge. And so it was tonight. I sat with a couple from Tacoma, Washington, who were celebrating their 33rd anniversary by taking an extended train journey to the east coast. Nice folks but with very different views of life than mine. Where I am spiritually inclusive, she was religiously dogmatic. Where I am wounded to the heart when my country acts violently toward other countries, he vigorously claimed that the only time he's felt proud of how his country acted was during Desert Storm. Where I encourage others to share their stories, he told his wife to stop talking so much--"She'll talk your ear off!"--and eat her salad. Whew! The only response I made to all this was to say that I very much enjoyed her conversation. Otherwise, I could tell that disagreeing would lead to digestive upsets, at least for me. What a long dinner.
Now that we're in the desert, we're really moving. I'm finding it tough to type, but fortunately I can still take pictures. The heavy gray clouds obscured a full sunset, but there was a hint of pink behind one of the mountains in the distance.
I think I'll sleep well tonight.

We're just leaving Grand Junction, Colorado. It was one of our walkaround stops so a lot of us got off and spent about 15 minutes beside the train. Most walked, a few jogged and a boy and his Dad played catch. The sun was so warm I didn't even need my coat. My friends M. and J. bought me a cranberry grapefruit juice drink, then carried it to my compartment for me. M. kindly took a picture of me here in my usual seat. I later took a picture with my laptop set up--the normal look of my compartment.
As we entered town I realized if one looked at the various sales establishments, it would be a good way to discover what folks out here want and need. Fences, tire chains, irrigation systems, Mack trucks, Ford Diesels, mobile homes and RVs. Closer to the middle of town were the usual Sears, Home Depot, Circuit City, Office Max and franchise restaurants.
Every time I try to write, we pass such spectacular formations of rock with the Colorado River flowing in front of them that I have to stop and take some more photos. I've taken almost 100 pictures already and we've only just entered the foothills of the Colorado Rocky Mountains! It's noon MDT on the second day. Good thing I use a digital camera.
I am a song
sung by the voice of God (Life),
riding the wind of spirit
through infinite sky.
Sacred is all creation,
sacred am I.
I've been singing Mary Buckley's round off and on since I woke up this morning. The grandeur--and there really is no other word for it--can only be responded to in song, poetry or image-making of one kind or another. It is simply too wide and deep for concrete words.
And now we are coming into the foggy mountains. They look so mysterious this way; very different from how they presented themselves on that blue-skied sunny day last January. As if they are veiled in mist. How fortunate I am to be seeing more than one of their unique faces. This is my third trip through these same mountains and each time has been different.
And now we've just stopped at Glenwood Springs, home of the largest naturally-heated outdoor pools in the country. I can see some folks swimming.
I think I'll go up to lunch while we're not rattling around.
I dared to ask for the children's lunch of grilled cheese sandwich and R. let me get away with it. So I even got the strawberry jello to go! The people who work this train are wonderful. Every time windchime walker and I appear in the dining car, R., the Dining Car Steward, welcomes us with a smile. "Here come the windchimes", he'll say. Then he or R., the waitperson, will put my walker in her special place up by the kitchen stairs. I feel very much at home. Several members of the train staff remember me from my last trip.
It was good to be able to join my new friends, M. and J., at lunch. I very much like and admire the way they are together. After 34 years of marriage, they treat one another with obvious love and respect. And M. has a great eye for seeing wildlife. This morning she said she'd seen a prairie dog and an antelope. As we sat at the table, she pointed out a racoon being treed by a dog, three mule deer on the mountain and several magpie birds with their black bodies and white striped wings.
It helps me see that I do not have that kind of eye for detail. I see more of the whole picture, especially now that I'm interested in photographing scenes from the train.
I don't know what's going on but we've been stopped here in the middle of the Rockies for about ten minutes. Every few minutes we jerk to a slow roll and then stop again. Ah well, the view is lovely with this large herd of cows grazing in the field beside us. I see a young calf nursing. Now maybe we're on the go again. R., the Chief of Onboard Services, is just announcing on the PA that our delays are due to signals that are coming up red for no reason. But when they see one, they have to stop and get permission to proceed from the dispatcher. I appreciate his keeping us informed.
At lunch, J. was talking about the big blizzard that's hitting Denver today. We actually saw trucks coming down the highway from the east with piles of snow on their hoods. Should be interesting. We're not due into Denver until 8:15 PM and it's now 2:30 PM. There's no evidence of snow here, but the clouds up ahead look gray and rather threatening.
I spoke too soon. The sun came out and it began to snow at the same time. We're in a red rock area that is pretty spectacular. And now the sun is gone, and with it, the snow. But we're still following the Colorado River. And now the red has turned to dun-colored rocky ledges with green brush, mountain grasses and a few dead conifers beside the river. We're obviously climbing because I feel the pressure behind my eyes and can feel the groan of the engine. Like the "Little Engine That Could"...I think I can, I think I can, I think I can. And here we are stopped again. No wonder they allow so much time to get to Denver!
As I'd expected, this is certainly a more gentle way to make the transition from San Francisco to Detroit. For some reason, it feels like a lifetime since I was at the Emeryville train station with S.W. and R.K. But the fruit of their love--my clean windows--continues.
And this stop-and-go makes me wonder if I might be spending Thursday night in Chicago. We'll see.
Now the hills look green. Could it be copper oxide? Wish I knew more geology. And then it turns red again. I've even seen red and green stripes down the side of a ridge. Is the red iron magnesium? Gosh, it reminds me I forgot to take my multivitamins this morning.
I sense we're getting close to the snow line. Mountains sprinkled with snow are beginning to show up again...and they don't look that far away.
My instinct were pretty good. Five minutes after writing that, we were in the snowy peaks. Not only was there snow on the ground but it was blowing past my windows. And the train started picking up speed and the pressure in my head abated. Now we're on our way down the other side of the mountain. I thought I could, I thought I could, I thought I could. And the sky is blue and the sun comes out.
Since writing--it's now 5:15 PM Mountain Daylight Time--we've passed by the Colorado River in a place of rapids. Then we were in vast fields with cattle and horses grazing. After that it looked like California's Marin Headlands before the rains: brown hills with no trees or bushes. And here we are cutting through a rocky pass with snow on the right and none on the left of the train. By the time I got over to the right to take a picture, very little snow remained. We're now through the pass and the hills on the left again remind me of Marin. On the right, snow comes and goes but the pine trees stay put. I suspect we're close to Granby, CO (Rocky Mountain National Park), which is our next scheduled stop.
I'm getting a pretty good sense of these things. Ten minutes later, there we were...only an hour behind schedule. That's good news.And now we're seeing more snow on both sides of the train. The vistas are spectacular as we approach our next stop, Winter Park, a famous ski resort.
We're now beyond Fraser/Winter Park. We've just entered the Moffat Tunnel built in 1923. I saw the name and date on the outside of the tunnel. This is a very long tunnel thus far--I wonder if it's the one that's ten miles long. Seems like it. Oh yes, it certainly is. A good time to get ready for dinner.
My seatmates at dinner were two women who are on an extended train journey from California to Florida. And again my friend, T., the farmer from Fargo, ND was seated beside me. Conversation was easy and interesting.
Taking a train is always an adventure. The surprise this time is having a 12-hour delay in Denver because of a freight train being derailed today on our tracks outside of Denver. So I've just returned from a l-o-n-g walk into the train station and back again. I'm one tired puppy and it's time for beddy-bye. Tomorrow will bring what it brings, but with a good night's sleep, I'll be ready for anything.

It certainly gives one pause to see evidence of an accident that could have happened to you. At breakfast this morning we rode slowly by the tangle of freight cars that had derailed yesterday. Some of them were mere shards of metal. The damage was compounded by the high speeds that trains get up to on this section of the plains in eastern Colorado. It is our feeling that the derailment was most likely because of faulty tracks rather than mechanical or engineer errors. (I was later told by a conductor who got on the train in Lincoln, Nebraska, that he'd heard the derailment was due to exceptionally high winds and the train's vulnerable position on an unprotected hill in the plains). It could so easily have been us. I suspect the smiles you see in this picture of my breakfast seatmate, T., and me are more from relief than pleasure.
And now we are practically crawling. They must be extremely uneasy about this stretch of track. Well, I say, take your time. I'd rather get to Chicago even later than the 9? hours we've already been delayed than not get there at all. The hardest part of going so slow is having to see hundreds of penned-up cattle waiting to be transported for slaughter. Can't imagine how folks can still enjoy their steaks and hamburgers after seeing the faces of these sad creatures. (Fortunately, the photo I took did not turn out).
I fell asleep very quickly last night but was immersed in a dreamworld paralleling the one I would wake up to, specifically how we would get to Chicago. In my dream, we were going to be bussed because they couldn't repair the track in time. When I woke from this dream at 4:30 AM, I got up to pack. My stuff was all over the compartment and I realized there was indeed a chance we might be either flown or bussed to Chicago and I'd better be ready to move quickly just in case. So I finished my business and was back in bed after an hour.
As I lay there unable to sleep, I asked myself how I would prefer to travel the next leg of the journey, and the answer was: first choice would be train; second, a plane; and third, a bus. At that moment, I felt the train shudder beneath me and start to move. It was 5:45 AM. Our scheduled time of departure from Denver had been 8:15 PM.
Happily we've just picked up speed.
I called E.D. on my cell phone (that I'd just charged in preparation for a day of unknown adventures) and told him we were on our way. My predicted time of arrival in Chicago was 2 AM. I'm now thinking it will be later because of this morning's delays. Instead of going to a motel at that hour--that I'm sure Amtrak would pay for--I'd probably stretch out on a couch in the Metro Lounge until the 7 AM train to Dearborn, where E.D.'s going to pick me up. Hopefully I'll be home at 1:15 PM.
Traveling by train rather than flying has ended up being a more leisurely transition than I could have imagined. It already feels like a past life when I spent the winter of 2001 in San Francisco!
I must say, when we go up to normal speed here on the plains, typing becomes a real challenge. My journey entry may be abbreviated today. (And so it was).

FRIDAY, APRIL 13, 2001
I'm home. How sweet to hear E.D.'s footsteps on our wooden floors downstairs as I sit here at my computer in my wonderful upstairs space. Anyone who wants to appreciate a person or place should spend a few months away. It does wonders for seeing what you have. My first glimpse of this dear man at the Amtrak station today made my heart sing. He even had the presence of mind to take this picture of La Lucha and me taking the train lift to Michigan soil...OK, the sidewalk!
You can't see it but there are hands waving goodbye behind the train windows. Our ride from Chicago to Detroit had the unexpected magic of community. Three of us differently-abled travelers were sitting in the back of the train: me in my scooter, T. in her wheelchair, and 15 year-old S.--with A., his Mom, and J., his brother--who was as comfortable in a train seat, on his hands and knees, or hanging out in his customized wheelchair. Before we connected with S. and his family, T. and I had dropped to a deep level of sharing.
T., a legal secretary, wife and mother of four from Washington, DC, was abled-bodied until October when a car accident totally changed her life. Months as inpatient and now outpatient of Rehab Centers in DC and Chicago have brought her from paralysis to partial movement with hopes of walking again. If anyone can do it, she can. Our whole gang had a wonderful time.
The day had started early. You'll read about my California Zephyr adventure as soon as I go through my 400 digital photos and put up the journal entries I wrote while onboard. Until then, it helps to know that the train was delayed 14 hours because of a freight train derailment in eastern Colorado Wednesday afternoon. It was on the tracks we were scheduled to travel a few hours later. We ended up spending the night in the Denver station while a train crew worked through the night to clear the destruction and rebuild the tracks.
So instead of getting into Chicago at 4:20 PM Thursday and catching the train to Detroit/Dearborn scheduled to arrive at 12:30 AM early Friday morning, we actually got into Chicago at dawn this morning. After saying goodbye to the California Zephyr on which I'd lived for three days and nights, I made a quick transfer to the 7 AM Detroit train. Even so, I was able to meet a delightful little girl named W. and her Mom in Chicago's Union Station. Such encounters don't take long!
What had seemed long was last night. We had no real idea when we might get into Chicago, but we thought perhaps 2-3 AM. Amtrak would put me up at a motel if I wanted, but with La Lucha and my luggage, it seemed like more effort than it was worth. I had gone to bed in my compartment about 9:30 PM, hoping to get a few hours sleep.
Well, that's exactly what I got. At 12:30 AM, the PA in my compartment announced that anyone with missed connections should come to the dining car and meet with Amtrak personnel. By the time I'd done that--never an easy proposition for me with windchime walker and the sideways motion of the train--I was pretty wide awake. The Amtrak customer relations officer I talked with projected that we'd reach Chicago between 4:30-5 AM. That should work fine with my 7 AM connection, but I was still anxious. And the anxiety grew as we got more and more behind schedule. By 5 AM, it looked to me like we wouldn't get into Chicago until 7 or 7:30 AM. The next Detroit train was scheduled for 2:15 PM. I was definitely not looking forward to spending six hours in Union Station.
At this time I talked with J.C., my sleeping car attendant, about my anxieties. He kindly had one of the Amtrak personnel come down to my compartment. She reassured me that they'd hold the Detroit train for me if necessary, but she felt we'd made it to Chicago in plenty of time. I don't know about plenty, but we did make it.
In addition to the joy of community on that Detroit train, I was mesmerized by the scenery as I looked out my window and out the back of the train. It actually looked like spring! Green green fields, fragile green fuzz coating the branches of weeping willows and smaller trees and bushes, the woods sprinkled with yellow forsythia, daffodils and hyacinths blooming in front of the Niles train station and the general charm of old Michigan towns. We even passed by Ann Arbor's Huron River bike path and bridge where E.D. and I love to ride our tandem bicycle. This really felt like coming home.
And what a day to return! Bright sun, blue skies, with temperatures in the mid-70s. When we got home, I didn't even go inside the house. As soon as E.D. reassembled La Lucha, I took off my coat and hopped on. It was mighty sweet to see him standing with my digjeridoo in front of our house. From then on it was as if I'd never left.
We went to chat with our neighbors, the F.'s, as they packed their car for tonight's drive down to Myrtle Beach, South Carolina. Then I scooted along the lake--surprise, surprise!--and met several walkers, joggers and roller bladers, all of whom were smiling. Seemed like everyone was smiling on this beautiful spring day. I know I was. I stopped at Atom's, my favorite organic food and juice cafe, heard about their winter and took my peaches & cream smoothie over to E.D.'s office nearby, where we sat and visited until 5:30 PM. Scooting home I ran into a couple of old friends walking their dog.
And now I'm ready to go to bed...my own bed! Be sure to come back and visit the next few days as I'll be taking you--as best I can--across country in word and image. But first, some sleep.

SATURDAY, APRIL 14, 2001
On a train one is often asked "And what do you do?" Since I've been unemployed, it's been difficult to come up with a suitable answer. But this trip I realized I now have the perfect response. I simply say, "I'm a web designer and online journal-writer." It may be unpaid labor, but the hours I put in every day certainly equal a part time job. Today, it was more like full time.
The task I've set myself--to put up photos and journal entries from my California Zephyr train ride--feels as mountainous as the Colorado Rockies we passed over on Wednesday. Merely going through my 420 digital pictures, selecting those I want to use, resizing and compressing each image, then creating a web page for each, takes tremendous time and attention. Today I worked on the first day of the trip, Tuesday, April 10. There are still photos I want to use, but that will have to wait until after I've at least put up first drafts of journal entries for all three days.
Besides working on the computer, today offered sweet experiences of being at home. P. and E.K.'s visit at noon bearing omelettes and hash browns for E.D.and me, and a purple Easter flower for the Purple Lady. Seeing my dearest E.D. in two of his most characteristic poses--sitting in the maroon leather chair with his writing beside him, and stretched out napping on the couch while listening to his usual sounds-of-nature CD. Chatting with J.D. over the back fence as she started spring clean-up of her back yard. Putting peanuts-in-the-shell on the front steps for our old friend, Ms. Black Squirrel. P., E. and I even had a giggle over E.D.'s laundry lament as he showed us what happens when one forgets to take a Bic pen out of a white shirt pocket before putting it through the washer and drier. And what a treat it was to sit in my favorite lunch spot back in the kitchen.
All in all, a lovely low key day. Most appreciated by this weary traveler.

SUNDAY, APRIL 15, 2001
When E.D. came home from his office about 7 PM, he found me hard at work at my computer. This is where I was all afternoon, and where I returned to shortly after dinner.
Actually, I've been enjoying the hours spent with my journal entry and pictures from the second day on the California Zephyr--Wednesday, April 11. It's felt somewhat more manageable. This was the day we traveled through the splendid Colorado Rocky Mountains. I took a ton of photos and also kept a very complete journal in which I made mention of what I was seeing as we went along. So my process today was to read what I'd written on the train, take notes as images were described, and then go through the photos and find ones that matched the words. Luckily, when you download digital photos--which I did often because I only get 20 stored in the camera at a time--it notes the time and date. That information plus the California Zephyr itinerary with the times we arrived at our 35 stops helped me get a better idea where each picture was taken. Quite an undertaking!
In terms of being home again, it's the song of the cardinals that is delighting and soothing me. We have no cardinals in San Francisco...those beautiful red birds with black eyes and yellow beaks. They are my "at-home" birds. As I came back upstairs after dinner, one was singing loudly in the elm tree right outside my window. I didn't need to see him to recognize him.
And now it is the song of the radio that delights and soothes me. Sunday night Jazz Beat on CBC (Canadian Broadcasting Company), my favorite radio station here at home. A mix of classical, jazz, world, opera and show tunes. It has no advertising and interesting persons introducing the music. One of the real advantages of Detroit, in my mind anyway, is its proximity to Canada. For instance, tomorrow night in Channel 9, CBC-TV, I'll be able to watch "This Is What Democracy Looks Like", a compilation of activists' videos put together by the Independent Media Center showing what things were really like on the streets of Seattle at the WTO demonstrations in November 1999.
And after living on my own for three months, I'm finding it amazing to again be with this man who does so much to help my life run smoothly. Yesterday and today, E.D. spent many hours and made numerous trips to the hardware store in his determination to repair the faulty 3-way light switch that we use to charge La Lucha in the garage. He'd figured that was the problem when my scooter did not charge up overnight on Friday, as it should have done. After his impressive success, we're now calling him Captain Lightswitch! He thinks we should add "3-Way Lightswitch" to his title because it was so much more complicated than a simple 2-way switch. E.D. has many honorary titles--Captain Toilet, Captain Radio and I forget the rest. He's quite handy...besides being awfully sweet.
It sure is good to be home.

MONDAY, APRIL 16, 2001
Isn't it odd how we never know something can be improved upon until the improvement turns up unexpectedly? So it was today in terms of a CD/radio player. While I was in California, E.D. had borrowed my old portable CD/radio for his office. All he listened to was the same CD by Borodim over and over, but that was enough to make him happy. In our last phone call before I left SF, I'd been pretty clear that I expected my CD/radio to be back in my computer room when I returned home. I listen to it while on the computer, which adds up to hours every day. I encouraged E.D. to go out and buy himself a new one for his office. Well, today he did. The problem is he made the mistake of telling me about it. So much for his taking it to his office!
I am now listening to the best sound I've ever heard in this room. This small Sony CD/radio has such high quality speakers I feel like I'm sitting in Yoshi's Jazz Club in Oakland listening to a live show. Amazing! My hero--Captain CD/Radio--assembled it for me this afternoon, and then took the accolades due him. That man is so generous-spirited he genuinely gets more pleasure out of my enjoyment than his own. Besides he likes coming up here now that it's dark to admire the blue lights sparkling on the set.
There was success of another kind today. The train trip journal entries are up. Yea! Today I worked on the final one--Thursday, April 12--and will put it up on the site tonight. That was a short, but for me, powerful entry. It contains photos of the aftermath of the freight train derailment that delayed us in Colorado. Terrifying images to see as you're sitting at breakfast on the first train to use the tracks on which a train had been derailed. Crews were still hard at work more than 20 hours later, and damaged cars were scattered about like a child's wrecked Lionel set.
I have more train photos and stories to share, but they will have to wait. I need some time to unpack. I'm still living out of suitcases and my UPS box has not even been opened. E.D. keeps asking if I made it up about bringing home the set of flatware my San Francisco friend, M.R., no longer needed. A full 8-piece place setting to replace our dishwasher-scratched stainless steel set that has maybe 4 dinner forks and 5 knives. Tomorrow...
Tonight we went to our local restaurant with J.L., our friend. He and E.D. eat together at least three nights a week when I'm out of town. I tease them about being like the Odd Couple. It's fun to watch all the patterns they've gotten into, like E.D. expecting the first bite of J.L.'s slice of chocolate cake, taking the packaged saltine crackers off J.'s soup plate and the teasing that passes so naturally between the two of them. I'm so glad E.D. has such a good friend.
And now I am going to bed. After last night's 3 AM marathon finishing up Wednesday's journal entry with the multitudes of photos, I feel ready for an early night.
E.D. has pulled a chair right up to the CD/radio to listen to his two favorite arias from Der Rosenkavalier. What beauty!

TUESDAY, APRIL 17, 2001
You know you're in California if...it's sprinkling out, and there's a report on every news channel about "The Storm!"
You know you're in Michigan if...it's snowing on April 17 and folks say, "So?"
The California joke is from a list of sayings I received in an email forwarded today from a friend in San Francisco. The Michigan one is pretty much a direct quote from a Detroiter-born-and-bred whom I was with after today's snow flurries. Hey, none of it stuck to the ground. So?
While the white stuff blew outside my window this morning, I cleaned closets. Well, not exactly closets, but files. With the $39.95 assistance of a Compac tech support person, I was finally able to get my laptop running up to speed again. It was worth every penny.
The past week or so, I'd deleted a large number of photo files that were taking up a lot of space on my hard drive. The idea was to clear stuff out so my machine would be less sluggish. I don't know a lot about computers, but one thing I do know is that unless one defragments one's C drive after deleting files, the space is still unavailable. The problem was that my computer refused to defragment.
Well, my friendly telephone techie not only got my defragmenter and scan disk working again, he helped me delete 454 cookies and a bunch of temporary internet files. Not only that, he asked the right questions so we could reconfigure my Start-up to use only 3-6% performance capacity instead of almost 20%. Things now move a lot faster around here.
After such a successful morning, I was off in my trusty red car to take house duty at Dayhouse from 2-5 PM. This catholic worker-run shelter offers transitional housing for women and children in Detroit. I started helping out there last April, soon after I returned home from San Francisco. The "help" I offer is simple: answer the phone, get the door and hang out with the women. Rough job! Besides, I always stay for a delicious dinner cooked by my dear friend, P.K., who has been on the staff with her daughter, E., since 1993. Of the six guests currently staying at Dayhouse, I already knew four of them, so it was like coming home.
How good it was to be with these women again! My friend, P.K., sitting amid spring flowers and baskets of the beautiful Easter eggs she's decorated over the years. Then there's J.B., whom I've known since 1989. A most gracious woman who always carries windchime walker up the front steps for me. C.D., who is back in the house temporarily while looking for an apartment to rent for herself and her four children. J.J., whom I've also known for years, and whose smile is one of the world's artistic treasures. And M.Y., who had changed the most during my three months absence, and now looks like photos I'd seen taken of her before life threw her a curve ball last July.
Oh, I almost forgot. There was one more female in the house whom I consider a friend. Katrina made her appearance at the dining table as M.Y. and I shared conversation and a snack soon after I arrived. She was the only one I neglected to ask if it was OK if I took her picture, but she didn't seem to mind. All she minded was that I didn't pass her a scrap of food.

WEDNESDAY, APRIL 18, 2001
Today was more of a visual day than a wordy one.
It started with E.D. and me going out for a walk/scoot around 11:30 AM. We walked the block and a half down our street to the lake and turned south following our usual route. The only boat out in the lake on this somewhat chilly day was a laker making its way north toward Lake Huron. As I stopped to take photos, E.D. kept walking along at his pretty brisk pace, but La Lucha and I could catch up with him whenever we wanted. That's a change from pre-scooter days!
A biker passed going the opposite direction and one of my favorite sycamore trees stretched its still bare arms up into the blue sky. Soon after, E.D. stopped to take off his flannel vest. As he said, one warms up pretty quickly on a walk. Riding La Lucha kept me nice and comfortable in my buttoned-up coat and neck-scarf.
We lunched at Atom's Juice Cafe, and then went down to E.D.'s office where we cleaned out and defragmented his computer files as I'd done to mine yesterday. A Gateway tech support phone call eased the process.
Tonight my Windsor, Ontario women's book group was scheduled to hold our monthly meeting at M.M.'s house. For the past month, I've been reading E.F. Schumacher's, Small Is Beautiful: "Economics As If People Mattered", in preparation. About 6 PM, my friend, P.N., called to tell me the group would not be meeting after all. Apparently, only three of us could make it and she had just come down with 101º fever...so it was to be cancelled. I was very disappointed. I'd been looking forward to being with my Ontario and Michigan women friends again after three months away.
But, as it happened, that cancellation opened up a precious opportunity. Soon after I hung up the phone, our old friend, T.M., showed up with his wife, J., and their three daughters. We'd had a date earlier but they had obviously been delayed. If I'd had to go to Windsor, I would have missed seeing them and maybe had to wait another six years for their next trip into town (they live in Wellesley, MA). The last time we'd seen this family, their eldest was only three months old and now she was six!
Well, it began with T. coming in to say "hi", and then asking if we'd mind going outside to the car to see his three sleeping daughters. He and his wife hated to wake them after such a full day. E.D. and I were perfectly happy to do so. After we'd taken a couple pictures of the sleeping beauties, the girls began to wake up. One by one, they ventured out into the world, the middle daughter making the transition in her daddy's arms. By then our neighbors, B. and A.M. had joined us. In no time, the girls were feeling perky enough to introduce me to their dolls.
I mean, can you stand it? Aren't they adorable? How do people get anything done when they have such precious little ones around. I think I'd be snapping pictures all day long.
Our connection with T.M. goes back to the mid-1970s when he was between 12-14. As I've mentioned before, we had an open door policy with the neighborhood kids and T. felt like part of the family. He and E.D. were always close, perhaps because they shared an intellectual curiosity and uniquely individual ideas about things. It was good to see them together again.
As was so often the case when the kids were part of our lives, it was E.D. who thought to buy the girls a present to commemorate the occasion. At the Ann Arbor Museum last week, he'd picked up $4 adjustable rings with different stones for each of the girls. They were a big hit.
Of course, we had to take the obligatory group photos. One of E.D. and me enjoying our role as honorary grandparents, and the other--taken by T.M.--of our neighbors, the M.'s, E.D. and me, with the girls and J.M., their mother.
What a joy to see our "kid" and his wife being such wonderful parents.

THURSDAY, APRIL 19, 2001
I was feeling lonely for San Francisco when I saw a swallowtail butterfly, much like the one I'd photographed in my SF garden, land on the ivy-covered wooden fence beside me. It sat with orange-and-black wings spread wide, giving me plenty of time to get out my camera and take a couple of pictures. Then it fluttered around my head so close to my white spiky hair that I could feel the brush of its wings. A swallowtail companion swooped down, they danced in the air and flew off together.
As I lamented to myself how unfriendly Michigan folks are in comparison to people in San Francisco, a smiling man stopped his SUV and called out the window, "I saw you stop and was going to offer you a push!"
Five or six robins--the symbol of Michigan spring--were foraging for earthworms on a neighbor's green lawn. I stopped La Lucha, hoping one of them would come close enough for me to take a picture. No luck. I scooted on. Across the street from my house, a beautiful red-breasted robin landed on the sidewalk in front of me and pecked around long enough for me to take its picture.
I was feeling lonely because I've seen few friends since returning home. I went online to find two emails, one from a Detroit friend who wants to get together in May to make art, and the other from a neighborhood friend who wants to get together next week for lunch.
Every time discouragement tried to get the better of me today, something radiantly unexpected shoved it aside.
At dinner, E.D. spoke of my Michigan and San Francisco lives as breathing in and breathing out. In San Francisco, I breath out into an active life surrounded by people; in Michigan, I spend more time alone and learn to enjoy my own company. He also used the analogy of a staircase: Michigan being the vertical riser between each San Francisco horizontal tread. If this is so, no wonder I find it harder to make the transition from San Francisco to Michigan than vice versa. I can still climb stairs, but it's pretty hard work. The tread is my resting place.
This evening I had two phone calls from San Francisco, the last one from my dear friend, S.W. Then E.D. came upstairs to listen to a favorite song on a CD and whistled along with it. I miss that sweet sound when I'm in San Francisco.
The star magnolia tree at the end of our block is in bloom. Green shoots are sending forth new life from the trunk of this tree by the lake. Hidden shortcuts still open off of dead-end streets. And young women smile on the job.
What could be too terribly tough about climbing these stair-risers?

FRIDAY, APRIL 20, 2001
I've been so conscious of the thousands of protesters in Quebec City today. I even had a dream last night about going to the demonstrations with my friend, P.K. I remember there was some problem about my making a sign. So as I listened to the hourly news on CBC (Canadian Broadcasting Corporation) radio all day long, it was as if I were there on the streets of Quebec City. When things turned bad in the afternoon, I felt my stomach tighten.
It's easy for me to imagine because so many people I met during last June's OAS (Organization of American States) demonstrations and teach-ins are there at the Summit of the Americas. The fenced-in city is like what we saw in Windsor, ONT during those five days in June, simply larger...and the riot police are much the same, although doubled from 3,000 to 6,000. I know how it feels to come out of days of teach-ins and finally take to the streets. The energy and enthusiasm of the young mixed with the still-hopeful idealism of the old activists. Students, workers, educators, union organizers, socialists, clergy and religious, anarchists, young families, community workers and more. It is an amazing thing to part of.
For me, the success of such protests is not so much tied to results--whether you disrupt the meetings of the powerful or even change one person's mind about the issues--rather it is the wonder of being part of a community of diverse folks that believes in the power of a minority of committed individuals to change the world.
A San Francisco friend I talked with on the phone today asked me if I knew a web site where she could get a brief explanation of the anti-FTAA (Free Trade Area of the Americas) position. I recommended she go to www.stopftaa.org, in particular, the "About FTAA" page called Unveiling "NAFTA for the Americas". It is a fairly quick read that puts together the salient points in clear fashion.
Even though I am not in Quebec City, I will be in downtown Detroit tomorrow for a day of demonstrations, marches, rallies and teach-ins in solidarity with the protesters at the Summit of the Americas. And La Lucha will again join the struggle for justice for the Latin American people (the meaning of her name). I made two signs--one for the front basket and the other for the rear backpack. Rain is called for but, hey, La Lucha and I have now been through a winter in San Francisco, so we can handle that! See you on the streets.

SATURDAY, APRIL 21, 2001
In yesterday's journal, I wrote: Rain is called for but, hey, La Lucha and I have now been through a winter in San Francisco, so we can handle that!
I guess I'd forgotten what they mean here in the Midwest when they say "rain". Yikes!!! Thunder, lightning, high winds and sheets of rain pelted the streets of downtown Detroit shortly before the FTAA protest march was to start at noon. Instant rivers appeared and, of course, no one was hanging around outside Cobo Hall for me to ask for help getting La Lucha out of the car and reassembled. The parking garage where I was to meet my friend, Pat, was closed, and I couldn't use the one onstreet disabled parking place I found because I'd forgotten to bring my handicap parking placard. Not a good beginning.
I drove around and around six blocks of downtown Detroit for almost an hour and a half, trying to find a place to park and an ablebodied person to help with La Lucha. I even pulled up beside the marchers, hoping to see someone I knew, but by the time I'd see someone, they'd be too far away to call to. At one point I got so discouraged I gave up and turned toward home, but two miles down the road, I said, "No, dammit! I'm going to give it one more try." I went back to the garage where Pat and I were to have met--which was now open--stopped outside the entrance and heard a voice calling, "Patricia!" It was my friend Pat.
She had arrived at noon at the peak of the storm. When she saw that our parking garage was closed, she'd gone to the convention center's roof parking lot instead. She'd figured I must be in the crowds of marchers because she knew I was planning to get here early. But as she'd kept looking and not finding me, she was beginning to wonder. Now I know what they mean about someone being a sight for sore eyes!
I parked in the lot, she removed La Lucha from the trunk and back seat of my car, assembled her back into working order, posed for a picture, and we were off to join the marchers, who were now down by the river at a rally with speakers.
Never have I so appreciated being at such a gathering! I ran into Pat and Jane, two longtime activists whom I hadn't seen in a goodly while. There were great signs and giant puppets. It was a diverse crowd, many of whom were in town for a large activist labor convention at Cobo Hall. After the rally, we met Sylvia, Mike and young Raymond from Toronto. We were able to show them where to find an elevator back up to the street, rather than having to carry Raymond's baby stroller up a tall flight of stairs.
Ed just came upstairs to tell me he'd just seen me speaking about the FTAA on the 11 o'clock news. A TV news guy had interviewed me at the rally, and I guess they decided to use some of it. Hope my words carried the message of why we were out there today.
By now it was quite pleasant outside--the rain had stopped before I got to the rally--and lots of folks were hanging around in front of Cobo Hall. Pat introduced me to her friend, Charles Simmons, who is with the Committee for the Political Resurrection of Detroit (CPR) and had been one of the speakers at the rally. After he went inside, Pat and I had a little lunch. Luckily I'd thought to bring a couple of Odwalla juices and spinach pies, and she'd brought some granola-style nut and fruit bars for dessert. By now it was time to go upstairs to the FTAA/globalization workshops we'd been invited to attend.
The first was excellent! Called "Quebec and Beyond: Keeping the Anti-Globalization Movement On Track", it brought together three unique perspectives: 1) Sid Shniad of the Telecommunications Workers Union of Canada gave a concise view of the FTAA, saying if we got nothing else from his talk but that the FTAA (Free Trade Area of the Americas) is NOT about trade, he'd be satisfied; 2) Jorge Alfredo Robles Gomez, of FAT--an independent union in Mexico--gave us a firsthand view into what NAFTA has meant to the Mexican workers; and 3) Betsy Raasch-Gilman of the Northland Poster Collective put forth a schema detailing the stages of activist movements engaged in creating lasting change. Their presentations were chock-full of information and the question/answer period turned into a significant discussion involving a number of persons in the room. As this was a labor union convention, most of the questions posed related to how the FTAA will affect workers.
The second workshop--"Globalization & the FTAA"--offered more basic information, a fact that Pat said she very much appreciated. I sometimes forget that the 30 hours of teach-ins I attended at the OAS demonstrations in Windsor, ONT last June have given me a pretty good grasp of the basics. The discussion period was quite lively and informative.
After we'd checked out the convention bookstore, Pat and I got ready to leave. She went ahead to pick up her car from the roof parking lot, and I scooted downstairs to prepare to meet her at my parking lot. I'd need her help getting La Lucha settled in my car. When I came to the front doors of the convention center, I asked a smiling man if he'd mind opening the door for me. That's always a challenge in a scooter. As he graciously opened it, his eye must have caught the sign on the front of my scooter--"FTAA=$$$ for a few"--because he asked, "What exactly is the FTAA?" I hope my answer meant as much to Kelly as his question did to me.
Pat joined Ed and me for a Chinese take-out dinner after she and I had taken a little nap. Both of us were pretty pooped. She left about 10:30 PM, and it's now 1 AM. Time for bed. What a big day! And how grateful I am to Pat who made it possible for me to be part of it all. As James Taylor says in one of his songs, "That's what friends are for."

SUNDAY, APRIL 22, 2001
I guess you can pile just so many frustrations on top of one another before the dam bursts. My dam burst today while sitting on La Lucha in the garage. People often ask if I ever feel down. They should have seen me today. Blubbering into Ed's used paper towel. Whenever I'd wind down, something else would come to mind and there I'd be, blubbering some more. It wasn't huge stuff, just a list of things...probably compounded by the San Francisco-to-Michigan transition I'm in the middle of.
So I cried there in our garage with Ed at my side. After I'd finally dried my eyes, he took this picture of me, but by then he'd gotten me smiling so the picture didn't look half sad enough! He offered to take care of my business at Kinko's--the reason I was going off on La Lucha--but I really felt I needed the ride. Ed said if it rained--which it looked like it might--he'd drive down to Kinko's and pick me up. But I told him I'd be OK because I had my red teflon-coated silk poncho with me just in case.
It did feel good to be outside scooting along in the fresh air. Though the skies were gray, the temperature was quite mild. My spirits picked up with each lovely spring garden I passed. At the first--with masses of yellow daffodils and blue anemones--I talked to the gardener who told me her mother and step-father had envisioned this garden when they moved in with her a few years ago. She said she'd kept adding daffodils and the anemonies had spread on their own. The second garden is a favorite of mine. It is wonderfully colorful from now until late fall. I always appreciate people creating such beauty for others, because it looks like their garden is invisible from inside the house. The third had a white magnolia tree as a centerpiece. This is a picture of the street I scooted down to get to Kinko's.
Soon after I took the last picture, rain started to fall. I stopped La Lucha, put on my poncho and continued on my way in a misty spring drizzle.
At Kinko's, I ran into several nice people. One young woman opened the door for me and another kindly helped me pull down my poncho in the back--it gets stuck around my shoulders. A man customer and I tried to figure out how to work these new high-tech copy machines, but finally had to ask for help. After I'd completed my business, I scooted over to the cash register, which was being worked by an old friend, Bill. And in walked my hero, Ed, here to give me a ride home if I wanted. What a sweet man.
I decided to continue on as it was still just a drizzle, besides I needed to stop at the grocery store. All went well and I arrived home still feeling quite dry.
To follow up on the final day of meetings/protests in Quebec City:
The news on CBC (Canadian Broadcasting Company) radio today has been pretty pro-Summit of the Americas with lots of sound bites from Chrétien, Canada's Premier, and US President Bush about the wonders of free trade. Where all week they seemed somewhat sympathetic to the protesters, CBC is now giving them pretty short shrift. But my Canadian friend, Pat N.--who was my sister protester during the OAS (Organization of American States) demonstrations in Windsor, ONT last June--told me on the phone today about the arrest of Jaggi Singh, one of the top FTAA protest organizers. Naomi Klein, columnist for the Toronto Globe and Mail, wrote the story in yesterday's paper.
Pat N. and I got to know Jaggi during the OAS demonstrations last June, and saw him again last autumn at a University of Windsor talk given by FTAA protest folks in preparation for Quebec City. The important thing to know about Jaggi is that he is totally non-violent and does not get involved in direct action (being arrested for civil disobedience). He is a spokesperson and an organizer.
It is chilling to me that the police threw him on the ground and kicked him. There could have been absolutely no provocation for such violent behavior on the part of the police. According to the Independent Media Center, where one can get up-to-the-minute news from the front lines, Jaggi Singh is being held in jail until Wednesday. I wonder on what charges? Actually, it doesn't really matter. What the police consistently do in such cases is trump up some charge they know they can't prove, just to get the organizers off the street during the demonstrations and behind bars. Then they insist on pressing charges so the defendant has to pay for legal counsel, and after months and months, they simply drop the charge. The Windsor courts have just done that to Resisto the Clown after his arrest at the OAS protests last June.
Another chilling part of the story about Jaggi Singh is that it appears the cell phone of Naomi Klein, a Toronto activist/columnist, was bugged by the police. And after all the Summit of the Americas sound bites about democracy going hand-in-hand with free trade. I wonder what their definition of "democracy" is? Different from mine, we can be sure.

MONDAY, APRIL 23, 2001
Spring has sprung! We had temperatures pushing 80º F., strong winds from the south, sunny skies, a severe thunderstorm warning by nightfall, front and porch doors still open at 11 PM.
My friend Sooz came over for a working visit. We addressed the Carolyn McDade retreat invitations after sharing lunch together. I wanted to take her picture for my journal but she said, "Let's use the timer and both be in it." I agreed but obviously did not properly set the camera, because all we kept getting were these wild shots of Sooz rushing to her chair. I finally gave up and took the picture I first had in mind. Don't know if you can see it, but her eyes are closed. I think by then she was pooped!
After we'd finished our work, we went for a walk down to the lake. The first thing I noticed--after the surprise of its being true short sleeve weather--was that the star magnolia at the end of our street was suddenly at its peak. And other trees--like the one whose trunk saplings I'd photographed on Thursday--had burst into bloom. Everyplace we looked there was beauty. And everyone we met had a smile on their face.
We walked along the lake and then went to the park. We sat beside the playground, watched little ones do their daring feats, had a heart-to-heart talk, and shared a big cookie Sooz had brought along. A most appealing squirrel decided to accept Sooz's offer of a piece of our second cookie, the white and dark chocolate one. If squirrels can feel happiness, believe me, that was one happy squirrel!
When Sooz left at 4:30 PM, it was still too beautiful to go inside. I scooted down a smooth recently-paved road toward Ed's office. I couldn't stop singing. The world seemed to have gone from brown to green in a heartbeat. Not just green, but yellow and pink as well. I arrived at Ed's and we sat outside in his small fenced-in area beside the fountain.
Today offered such abundance. Time spent with my Michigan friend, Sooz, and good phone and internet visits with Sandy, Rima, Phil and Scott in San Francisco--not to mention my dear Eddie--filled in the gaps that had seemed so glaring yesterday. I feel as though I've burst into bloom as dramatically as the trees.

TUESDAY, APRIL 24, 2001
I received an email from a friend today in which she wrote:
I have an idea for you, why don't you write a book on becoming a social activist, how you got started, etc. I think that would be quite interesting. I suppose it just begins with a passion for something and then grows from there!
I doubt if I'll write a book, but a journal entry is possible.
She's right, you know, it does begin with passion and grow from there. The question is, how can one find that passion in the first place? It does not come from the head; it is more visceral than that. It's almost as if a store of activist passion resides in our cells. We may go years, decades, or most of our life without knowing of its existence within us. Then one day, it's like a volcano erupts and the lava of our rage and dreams and despair flow down the sides of our consciousness, burning every thought and assumption we hold dear. Everything is up for grabs. It is messy, feels like death, and offers no easy way out. It sends us sprawling and there is no way to pick ourselves up, dust ourselves off and move on. No, we are stuck on our backsides in the mud and ash of our destroyed illusions. We feel totally out of control, confused and achingly vulnerable. All our former answers are gone; in fact, they become laughable. We are left with wrenching questions that hint at answers we do not want to hear.
So we sit in the muck and let ourselves be assailed from every side, assailed not by others but by ourselves. We pick up every mossy rock and examine the creepy-crawly thoughts and awarenesses that we've kept hidden from ourselves. Our former assertions turn into three-headed monsters of ignorance, wishful thinking and delusion. There is no easy way through this process of passion-finding; it has its own sense of timing.
Passion is not a feeling; it is a state of being. And it is as far from the Hollywood version as can be imagined. Passion hurts. Perhaps that's why most people avoid it like the plague.
This kind of passion for truth and right and justice (impossible words!) never ties itself up in nice neat bow ribbons of certainty. It always gnaws and grates just under the surface, ready to be triggered by a chance remark, news item or image. But one thing activist passion does is it acts; it is not a victim of circumstances or a whiner. Action is its way of being in the world. And the action is rarely individual. Activism is a community affair.
So often folks will say to me, "But your marching out there on the streets isn't going to change a thing. If anything you're preaching to the converted." What they're missing is the difference between the process and the results. I do not go out on the streets to change anyone else's mind; I go out there because I must. It is my way of handling the irreconcilable stresses that an event or attitude has churned up in me. I need to be there with like-hearted folks, carrying our signs, chanting, doing whatever it is we do together. It is a way of externalizing the pressure boiling within. Like lancing a boil. Now, for me, my protests must be totally non-violent. If they were anything else, I would feel I was identifying with whatever it is I'm protesting against.
For instance, when I hear that the US is bombing another country, I must take to the streets to express my outrage, my gut disapproval of this violent way of handling conflict. If I were to do something violent on the streets during such a demonstration, I would be doing myself what I was protesting against the US doing. It wouldn't fit. Most activists I've met feel as I do about this, though not all.
So, how does one find this kind of passion? I don't know. With me, it hit me over the head like a ton of bricks; there was no escaping it. My trigger was the first bombs dropped on Baghdad on January 16, 1991. For three weeks thereafter I was thrown into solitude, a solitude that allowed me entry into the minds and hearts of the people of Iraq. I was there with them in a profound way. It was the most painful time of my life. Though isolation was necessary for me then, I swore never to allow myself to feel isolated in this way again. It was then that I became an activist.
I do not orchestrate what issues are going to get me out on the streets. They either do or they don't. For instance, I would never have imagined the FTAA and Globalization would become my issues...but they have. Part of it was the 30 hours of teach-ins I attended last June as part of the OAS protest demonstrations in Windsor, Ontario. But something got me to those protests in the first place.
When I think about it, I believe my caring about the people of Latin America was because of the refugees I got to know when I was working at the Detroit/Windsor Refugee Coalition (now Freedom House) in the early-to-mid-90s. Many folks from Central America--particularly El Salvador and Nigaragua--came to our shelter. I can see the children now, their drawings of army helicopters shooting at them and their parents. Then there was how I celebrated my 50th birthday in 1992: being part of a three-week study/immersion program among the poor on a mountain outside of Oaxaca, Mexico. The people who will be the most affected by this expansion of NAFTA to the entire hemisphere have faces and names and stories to me: they are not the anonymous "workers" we read about in the newspapers. I know them and care deeply about them.
I don't know if this answers my friend's question. All I know is that becoming an activist is rarely something one plans. I mean, how many kids do you hear saying "I'm going to be an activist when I grow up!" Of course, after Seattle, Washington and Quebec City, maybe there will be a new generation saying just that. I hope so.
The biggest challenge of being aware of what needs to be changed politically, socially and culturally is how to deal with the inevitable discouragement. Change happens in hidden, unreported ways; rarely with any sense of flair or drama. And change is indeed happening today. I see it especially among the young. If I ever feel discouraged, all I have to do is bring to mind the courageous, committed and extremely well-informed young activists I got to know at the OAS demonstrations. They are our future.

©2001 Patricia Lay-Dorsey. Please use with attribution.
---
Windchime Walker's current journal
Journal 15 archive (4/25-5/24/01)
Windchime Walker's home page