Windchime Walker's Journal 45 Archive
10/25-11/24/03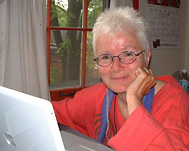 To read previous journal entries, please go to: Journal 1 archive 2/25-3/24/00, Journal 2 archive 3/25-4/24/00, Journal 3 archive 4/25-5/24/00, Journal 4 archive 5/25-6/24/00, Journal 5 archive 6/25-7/24/00, Journal 6 archive 7/25-8/24/00, Journal7 archive 8/25-9/24/00, Journal 8 archive 9/25-10/24/00, Journal 9 archive 10/25-11/24/00, Journal 10 archive 11/25-12/24/00, Journal 11 archive 12/25/00-1/24/01, Journal 12 archive 1/25-2/24/01, Journal 13 archive 2/25-3/24/01, Journal 14 archive 3/25-4/24/01, Journal 15 archive 4/25-5/24/01, Journal 16 archive 5/25-6/24/01, Journal 17 archive 6/25-7/24/01, Journal 18 archive 7/25-8/24/01, Journal 19 archive 8/25-9/24/01, Journal 20 archive 9/25-10/24/01, Journal 21 archive 10/25-11/24/01, Journal 22 archive 11/25-12/24/01, Journal 23 archive 12/25/01-1/24/02, Journal 24 archive 1/25-2/24/02, Journal 25 archive 2/25-3/24/02, Journal 26 archive 3/25-4/24/02, Journal 27 archive 4/25-5/24/02, Journal 28 archive 5/25-6/24/02, Journal 29 archive 6/25-7/24/02, Journal 30 archive 7/25-8/24/02, Journal 31 archive 8/25-9/24/02,Journal 32 archive 9/25-10/24/02, Journal 33 archive 10/25-11/24/02, Journal 34 archive 11/25-12/24/02, Journal 35 archive 12/25/02-1/24/03, Journal 36 archive 1/25-2/24/03, Journal 37 archive 2/25-3/25/03, Journal 38 archive 3/26-4/24/03, Journal 39 archive 4/25-5/24/03, Journal 40 archive 5/25-6-24/03, Journal 41 archive 6/25-7/24/03, Journal 42 archive 7/25-8/24/03, Journal 43 archive 8/25-9/24/03, Journal 44 archive 9/25-10/24/03, Journal 45 archive 10/25-11/24/03, Journal 46 archive 11/25-12/24/03, Journal 47 archive 12/25/03-1/24/04, Journal 48 archive 1/25-2/24/04, Journal 49 archive 2/25-3/24/04, Journal 50 archive 3/25-4/24/04, Journal 51 archive 4/25-5/24/04, Journal 52 archive 5/25-6/24/04, Journal 53 archive 6/25-7/24/04, Journal 54 archive 7/25-8/24/04, Journal 55 archive 8/25-9/24/04, Journal 56 archive 9/25-10/24/04, Journal 57 archive 10/25-11/24/04, Journal 58 archive 11/25-12/24/04, Journal 59 archive 12/25/04-1/24/05, Journal 60 archive 1/25-2/24/05, Journal 61 archive 2/25-3/24/05, Journal 62 archive 3/25-4/24/05, Journal 63 archive 4/25-5/24/05, Journal 64 archive 5/25-6/24/05, Journal 65 archive 6/25-7/24/05, Journal 66 archive 7/25-8/24/05, Journal 67 archive 8/25-9/24/05, Journal 68 archive 9/25-10/24/05, Journal 69 archive 10/25-11/24/05, Journal 70 archive 11/25-12/24/05, Journal 71 archive 12/25/05-1/24/06, Journal 72 archive 1/25-2/24/06

To read my current journal, please go to: windchime walker's journal
*Now that I have a digital camera, journal entries may be linked to related photos. To access the photos, simply click on the text printed in color.The easiest way to navigate going back and forth between photo

SUNDAY, OCTOBER 26, 2003
I'm home and still pinching myself to see if it was all a dream. But I'm so tired that I think it must have been real ;-)
Yesterday--Saturday, October 25--was one of the most extraordinary days of my life. As we Raging Grannies sang on the main stage of the huge Washington, DC "End the Occupation/Bring the Troops Home Now!" rally, we could see broad smiles on everyone's faces, hear their laughter and applause--we had to stop several times in the middle of our songs--hear their cries of "Encore!" and "More!" when we were done, and literally feel waves of love envelope us. It was astounding. And it didn't stop there. All day long folks came up to thank us, to ask if we have a CD (no), to want to know how to become a Raging Granny (start your own gaggle), to ask where they could find the lyrics to our songs (do a search for "raging grannies" on the internet), to tell us how much we and our message mean to them. It seemed we had become EVERYONE'S grannies! And it wasn't just the protestors (of all ages, races and ethnicities, by the way). Journalists and photographers from around the world wouldn't leave us alone. We gave so many interviews and had our pictures taken so many times that after awhile it became funny. A German TV crew stayed with us much of the day; their story will be broadcast on German TV station #1 next Sunday night at 7 PM. I understand we've been heard singing on NPR (National Public Radio) today. A friend in Ontario emailed to say she saw my face yesterday on the 6 PM BBC television news, grinning from ear-to-ear under our Raging Grannies banner. Granny Kathy says we've been mentioned across the country in AP news stories about the DC rally and march. We were telecast live on CSPAN. Someone else says they saw us on CNN.
Like being a rock star without all the hassle!
But do you know what moment of that long, exciting day stays with me most vividly? The moment we Raging Grannies stopped and sang to Conchita, my "shero", the woman who has kept a 24 hour-a-day, 7 days-a-week vigil for peace in front of the White House since 1981. I will NEVER forget her smile. Yes, we Grannies had our three minutes of fame, but it is Conchita who has had 22 years of faithful witness to peace. SHE is the true star!

MONDAY, OCTOBER 27, 2003
Today Ed and I had the treat of spending time with our California friends, Phil and Scott. They were in the Detroit area for Phil's niece's wedding on Saturday, and, fortunately, could spend today and tonight with us. They now live in San Diego, so are anxious about the fires that are currently threatening their region. Not only the fires but a recent heat spell with temperatures in the 90s made my friends extremely grateful for this cool autumn Michigan day. On our walk/scoot down to the Gelato Cafe for lunch, I took one picture that I absolutely LOVE of Phil and Scott. There were other photo ops as well--another of Scott and Phil, and one of Scott and me--in addition to one of a gargoyle framed in autumn colors. By the way, these fellows were the ones who helped make it possible for me to spend six winters in San Francisco from 1996-2001. They are like family to me.

TUESDAY, OCTOBER 28, 2003
After five days of wall-to-wall activities and people, today was a welcome day of rest and quiet. Phil and Scott left for the airport about 10 AM after our having had a wonderful overnight visit. They are the dearest guys. I read and worked at the computer for the rest of the day. My computer task was to start preparing 90 digital photos from the DC rally and march so I could turn them into an online photo album. It's not ready yet, but it's getting there.
Reliving Saturday through the photographs brought it all back so vividly. I could feel the warm autumn sun on my face, hear the chants and drums of the marchers, see their smiles as they'd hear us Grannies singing our songs, experience the rush as they laughed and cheered our lyrics. What a day that was!
And it wasn't just photographs that brought it all back. I also discovered links to press reports and photos on the International A.N.S.W.E.R. web site. We Raging Grannies showed up in AP reports that were published in papers across the country, including our own Detroit News. The quote was:
"The protest in Washington drew a diverse crowd--young, old, veterans, relatives with loved ones in the armed forces and American Muslims. An activist group of older women called the Raging Grannies, singing anti-Bush songs, brought whoops of agreement from the protesters."
If you go to the A.N.S.W.E.R. web site, you might also enjoy watching the CBC (Canadian Broadcasting Company) news video report of the DC rally and march. The Grannies are heard and seen briefly on it.
My art teacher/friend Susan called this evening and said that a number of the kids at school were all excited because they'd seen Ms. Patricia on TV. Apparently their parents were watching the rally on CSPAN and the kids recognized me when we Raging Grannies sang our two songs. I bet it shocked their parents when the kids cried out, "I know her. That's Ms. Patricia from school!"
And then I just received the following email from Granny Vicki, the indefatigable Raging Granny from Rochester, NY who dreamed our DC main stage appearance into being:
Subject: Re: Oct. 25th [I thought you'd want to see this....]
Dear Grannies,
I wrote to thank United For Peace and Justice for letting us appear on their stage on Saturday. The following response came this evening from Hany Khalil, who was so instrumental in making it all happen....
Hugs to all,
Granny Vicki
--------- Forwarded message ----------
From: Hany Khalil
Date: Tue, 28 Oct 2003 21:04:48 -0500
Subject: RE: Raging Grannies say Thank You!
Thank you!!! You were great, and the crowd loved you!!! Great energy, excellent satire that reached audiences far beyond the anti-war movement. One example: my father, who usually looks at demonstrations as organized by a bunch of kooks, told me y'all had him and my mom laughing uncontrollably. He said you showed what a broad range of people are opposed [to] the war and Bush's policies. You're playing a critical role. We're very glad you offered to come and that we could have you. Look forward to working with you again in the future. Please forward my thoughts to all the other grannies on email. Or print it out and send it to 'em!
--Hany
If you're a regular reader of my journal, you know that my life often travels wonderfully exciting paths, but I have to admit it's going to take a good long while for me to come down after this one...

WEDNESDAY, OCTOBER 29, 2003
I was going to tell you about our progress on getting a stair lift, but I think I'm going to wait until tomorrow. It's now midnight and, in addition to swimming half a mile tonight, I've worked for hours and hours on preparing last Saturday's DC Peace Rally photo albums. I think I'll let those be my journal entry for today. By the way, if you try to view them tonight, they might not come up. It's going to take at least an hour for all these files to upload. But they'll be ready by tomorrow morning...actually, later today, since it's now 12:10 AM.

THURSDAY, OCTOBER 30, 2003
There's been more going on around here than my preparing the online photo album of last Saturday's End the Occupation rally and march in Washington, DC, although it might have been hard to notice from my recent journal entries.
On Monday night, while Scott and Phil were visiting from California, Tom the carpenter showed up to start work on reconstructing our stairs. Kind of like Murphy's Law. I'd been waiting for him to return, but when he showed up on the night we had house guests from out-of-town, I was not exactly ecstatic. Luckily, someone had borrowed his saw so he couldn't really start in earnest. While we talked politics at the dinner table, he did the preliminary measuring and such. Although he was not in the same room, our house is small enough that he could hear our conversation. We realized that when he said something like, "I hope not!" as we were discussing Phil's rather radical idea about family planning.
On Tuesday, Tom was here by 5 PM with saw and materials, ready to begin. Our intention to get a stair lift to carry me between our first and second floors necessitated removing the small landing at the bottom of the stairs. It had been constructed in 1960 when the former owners had enclosed the front porch and changed the entrance to the stairs going to the second floor. In order to put in the track for the stair lift, we needed for the landing to be torn out and replaced by two new steps. We hoped there was a hardwood floor under the landing. There was.
Tom worked without a break from 5 PM until 11:45 PM! In that time he was able to finish the reconstruction of the stairs, leaving only finishing work to be done. I had enjoyed hearing him work because he did just what my mother used to do when she was working at a job she liked...he whistled under his breath. It was strangely comforting to hear that familiar sound. When Mom did it we kids always knew she wasn't apt to get mad at us; it meant she was happy. Tom sounded happy too.
So yesterday, Ed and I went to try out stair lifts at the showroom of the company that we'd chosen to do the job. We were happy with the British model--the Stannah--that the owner of the company calls "the top of the line." Both Ed and I tried it out and found it comfortable and easy to work. Installation is scheduled for Tuesday, November 11.
I can't tell you how delighted I will be to have a stair lift. In recent months--and even before that--I've had to think long and hard before going downstairs--my bedroom and computer rooms are upstairs--knowing how hard it would be for me to make my way upstairs again. Being free to go up and down the stairs as many times a day as I want will be a real treat. Again we're doing this at exactly the right time. It does not feel like a loss to me, but a gain. Mobility is the thing.
Finally I'm ready to journal about today!
This was one of those crystal-clear autumn days when everyone goes around saying, "Enjoy it! This may be the last." The colors were sparkling bright, the air full of that musky scent of fallen leaves, and the temperature mild enough so all you needed was a light sweater. It was a perfect day, and we used it well.
After working at the computer in the morning, I took off on my scooter to join Ed for lunch at his favorite Subway restaurant. As I passed our house from across the street, I just had to take a picture. Off to the right you can see our neighbor Jan's house, and next to her is part of the new addition that Jerry and Motria built to their house last summer. Then, farther along the "singing street" (where I always sing as I scoot), there were tall trees with green and gold branches gleaming in the light.
After lunch, Ed and I walk/scooted to our local grocery store a half mile away. It was then that we saw something neither of us will forget. When you look at this photograph, I ask you to be mindful that as beautiful as it looks on your computer, the reality was beyond anything a camera could reproduce. And it was all about the light. We call it the flame tree. Here is Ed standing beside it so you can get an idea of the scale.
I saw other lovely things on this autumn day--among them, roses climbing along a fence, the gold of leaves and blue of the sky overhead, and a boy riding a scooter up a quiet street in the late afternoon--but it is the flame tree that burns in my memory. I expect it always will.
By the way, I didn't go to school today because Susan had to go to a family funeral. I'm going tomorrow (Friday) instead.

FRIDAY, OCTOBER 31, 2003
Tonight was the warmest Halloween I can remember. It was so mild that I sat outside under the moon with our table of treats beside me and waited for the kids to appear. Ed sat with me for much of the time, but alas, we only had fourteen trick-or-treaters between 6:30-8:30 PM! The hard part for me was watching groups of adults and children walk by our house without stopping. Don't they like fresh Michigan apple cider and snack packs of assorted chips? That's what we've been giving out for approximately three decades. Yes, we're creatures of habit, but there's a method to our madness. We like cider and chips, so if there's anything left over, we're happy. I mean, tonight I had to drink about ten cups of leftover cider! Well, I couldn't throw it out, could I?
We were happy to see our neighbor kids who never miss coming to see us on Halloween. First it was the ghoul, Charlotte, with her Dad, Doug. And then Ellen and her big brother Jeffrey showed up with their father, Jeff. We even met three sisters--Colleen, Hailey and Gennie--who were out with their father too. Halloween seems to be for Dads.
School was wonderful today. I discovered that many of my favorite students have art on Fridays, so I got lots of hugs. The only disturbing part was when two fifth grade girls who are sisters, came up to tell me that they're leaving for Iraq on Monday. They said they'll be there for two months. My only comfort is that they're going to a small village that I've not seen mentioned in the news. But the thought of two of "my" children being in Iraq only strengthens my gut feeling that Bush & Co. MUST get out of there, and the sooner the better. As long as their imperialistic occupation continues, every single man, woman and child is at risk. No potential "chaos" could be worse than what is going on right now. And I'm not the only one who sees things this way. There are more and more of us joining the cries to "End the Occupation/Bring the Troops Home Now!"


SATURDAY, NOVEMBER 1, 2003
I have just returned home from our O Beautiful Gaia CD "Listening" in Windsor. How I wish words had wings instead of commas and periods and such earthbound attachments.
The CD is more than anything I could ever have dreamed it would be when that tiny seed was planted in our hearts by Carolyn McDade over a year ago. This harvest is so abundant that my mouth hangs open in awe. As it does for every woman in our Great Lakes community who sat in the circle today.
Our eyes closed, our heads and bodies swaying to the music (I peeked), our lips curled in smiles and/or mouthing the words that are inscribed in our hearts, we listened with every fiber of our being to the journey that unfolded before us in the magic of piano, fiddle (OH, that fiddle!!!), oboe, harp (AH!), cello, flute, drums, guitar, creature's songs (the whales!!!!!), children's voices (our future), women's voices (our present), and the silence that it touched in the deepest recesses of our souls.
This CD is so much more than music: it is a call, a cry, a whisper that says "Listen!", listen to what is happening to our earth and all who share this planet, our home. It says don't ignore the song of the whales, the cry of the wolves, the chirp of the birds. Listen with more than your ears; listen with your heart. For it is there that you will hear what needs to be heard; it is there that you will learn what it is you personally, and we communally, are called to do to serve this land on which we stand, this air that we breathe, this water that is the precious stuff of life, these creatures who surround us with life and beauty, grace and pain.
The CD is SO BEAUTIFUL with its interweavings of voices and instruments, of creatures and silence. I'm doing my best, but words are failing me. There are no words to say what I want to say. Isn't that why we sing?
All of our endless hours/days/months of dedicated commitment to this project shine forth in its fruits. As I say, the harvest is abundant.
But listening to the CD wasn't all we did today. We practiced--photos #1 & #2--the Longing Series in preparation for singing it at our CD Launches to be held the weekend of November 21-23. That Friday evening (November 21) from 7-9 PM we Great Lakes Basin community will be hosting a gathering at the First Unitarian-Universalist Church on Cass and Forest near Wayne State University in Detroit. We're inviting friends, family and interested individuals to celebrate our "baby", the O Beautiful Gaia double CD. Not only will there be CDs for sale, but we will offer a program of singing and sharing about this project that is so dear to our hearts. Then on Sunday afternoon from 3-5 PM we'll do the same thing in Windsor, Ontario at Mackensie Hall near the University of Windsor. Carolyn McDade, who dreamed this project into being and whose tireless commitment helped bring it to fruition, is coming from Cape Cod to be with us for both CD Launches. By the way, my journal readers are cordially invited to attend either of the Launches.
It wasn't just listening and singing that occupied our time and hearts today. Thanks to Penny, our American coordinator, we had the opportunity to create tangible art in the form of two life-size fabric Women Banners. At the Michigan Womyn's Music Festival in August, Penny had taken a workshop at which she'd learned how to make pieced fabric banners which are based on a woman's body, in this case her own. She brought the banner she'd made at Festival and invited us to add finishing touches with fabric paint, glitter, ribbons and assorted treasures. She also brought a banner on which she'd only outlined the shape of a woman. She'd asked us to bring fabric scraps so we could complete this new banner together. By the way, it's basically a cut-and-paste project. The women REALLY got into it! Here are a series of photos I took of the process as it unfolded: photos #1, #2, #3, #4 & #5. Not only were our creative juices tapped, but our funny bones were tickled too! Here's the almost finished Woman Banner #2. If you come to our CD Launches, you'll see both banners on display.
We always have an altar in the center of our circle, one created by different women each month. Today Sooz was the altar-maker and she really outdid herself. I wish I could show you how this Samhain altar looked in the dim light we used for our CD Listening time. She had sewn sparkling white Christmas lights between two thicknesses of felt so it looked like a magic carpet.
That was most appropriate because today WAS magic.

SUNDAY, NOVEMBER 2, 2003
Today our Raging Grannies Without Borders sang at a benefit for Solid Ground, Inc., an organization that is undertaking to build "24-hour-a-day, 7-days-a-week handicap-accessible transitional housing to accommodate families with children, the elderly, and mentally or physically challenged individuals." Granny Dolores is working with this group and invited the Grannies to come sing at a Spaghetti Dinner to raise funds for Solid Ground, Inc. Eight Raging Grannies showed up: GranMotoko, Grannies Kathy, Charlotte, Emily, Judy D., Bev, Dolores and Patricia (me). Before it was our turn to sing, we gathered in the hall of the church social center where the event was being held, so we could practice two new songs.
The first--"No Homeless No More!"--originally had lyrics written by the Kingston, Ontario Raging Grannies to the chorus of "Home On the Range", but no verses. After researching the group we'd be singing for today, one of our most talented songwriters--GranMotoko--added three new verses that spoke about the people their new transitional housing is intended to serve. Her song goes:
NO HOMELESS NO MORE!
(tune: Home On the Range)
O give me a home, so I don't need to roam,
Where my children are safe and can play
Where seldom is heard a disparaging word
And there's plenty to eat every day
Chorus:
No homeless no more!
We call on you, open a door!
Let's get folks off the street
And back up on their feet,
All the hungry, lost, sick, and the poor
O give me a home so I don't need to roam
In my feeble helpless old age
Where seldom is heard a disparaging word
Just respect to have come to this stage
Chorus
O give me a home so I don't need to roam
Challenged physically, mentally too,
Where seldom is heard a disparaging word
Just kindness and love all day through
Chorus
So GranMotoko taught us her new song and we practiced it until we felt comfortable. I then introduced another song about homelessness, one I'd also found in the Southwestern Raging Grannies Song Book. This one--"Youth Homelessness"--was from the Petersborough, Ontario Raging Grannies. It goes:
YOUTH HOMELESSNESS
(tune: "All I Want"from My Fair Lady)
All I want is a room somewhere
Far away from the cold night air
With maybe a bed and chair--
Oh, wouldn't that be loverly!
Some kids might think it's kinda neat
To be panhandling on the street
--Believe me, it's no treat,
It's anything but loverly!
Oh, for a place where I could shower
And wash my clothes--
Maybe even have a door,
A door that I could close!
No one there to hassle me,
With my own place, I would feel so free;
The future might even be
Not so sca-a-ry.
Loverly?
Scary.
Loverly?
Maybe.
When we got up to sing, we received good response to both of these songs and to our third song, yet another version of "The Saints Come Marching In" that Grannies Charlotte and Dolores had made up for today. We then enjoyed a delicious pasta dinner--they even had vegetarian choices!--and chatted among ourselves.
When I say that GranMotoko is one of our most talented songwriters, I must make clear that creativity is abundant in our gaggle and takes many forms. Just look at this Raging Granny doll that our co-founder Granny Kathy brought today to be our official mascot. GranMotoko had found the straw hat at a church rubbage sale and brought it to our October meeting/rehearsal. Granny Kathy took it home and sewed a new dress, apron, shawl and even a pair of white lace panties for a doll she'd made a few years ago. Apparently the doll was originally pregnant, but that had to change if she were to become a Raging Granny! Now she has a flat tummy, a peace pin on her bonnet, a song book in her apron pocket, pearl earrings, rose-colored suede shoes, and lovely (sheep's wool) hair pulled back in a bun.
Aren't our Grannies awesome?!?

MONDAY, NOVEMBER 3, 2003
More than a year ago--September 30, 2002, to be exact--I asked you to visualize two people together again. I then posted two photographs side-by-side on my journal page: Sulaima and Rabih. At that time I naively believed there was a chance that the new immigration court judge who had been assigned to Rabih's case by a district court judge, might release my brother on bond. If you're a regular reader, you know that the only way my brother Rabih Haddad came to be released from solitary confinement--where he'd been held without charges for most of his 19 months in jail--was through secret deportation to Lebanon.
But today, thanks to Rabih's brother, Mazen, who just returned from a visit to Lebanon, I can show my original dream manifested: Sulaima and Rabih together again. When I look into their eyes I see their love for one another burning like the candles we held in vigils on Ann Arbor streets. I also see a man and a woman who have been profoundly marked by a nightmare that lasted from December 14, 2001 when three INS agents took Rabih out of his home in handcuffs until August 4, 2003 when Rabih met Sulaima and their four children at the Beirut Airport after their own deportation. I see gray in Rabih's beard and shadows under Sulaima's eyes. I also see a calm presence and a peace born of suffering. It's as if the world can do nothing more to hurt them; they have lived through the worst and survived. Not only survived, but used their experiences to deepen their humanity in ways we who are untested can only imagine.
An hour later...
I just talked with Sulaima and Rabih by phone! Oh, it is SO GOOD to hear their voices. When I told Sulaima how happy it makes me to know they're together again, she said, " I haven't gotten over it myself. We wake up every morning and thank God that we're together."
As you can imagine, life has been very busy for them, so busy that Rabih says he hasn't been able to take time alone to read and contemplate like he used to do on a daily basis. "I miss myself!" He's starting his own business. He said he decided to do what he has been doing for years, except now he will charge for it: he will consult with humanitarian groups and help them raise funds. If you recall, Rabih co-founded the Global Relief Foundation in 1991, a humanitarian aid organization that became one of the two largest aid organizations in the Arab world. I am certain that he will be very successful in this venture. In our new Internet-expanded world, organizations from around the globe will be able to avail themselves of his wisdom and expertise. It seems a perfect fit. He was clear about keeping his work life as unstructured as possible. "After all", he said, "I have a book to write." He then went on to say that he feels it is already written in his head, but just needs to get on paper (or on a computer). I trust that is true. I also trust that he will know exactly the right time to sit down and write it. But for now, starting a new business, getting acclimated to a country he hasn't lived in for 22 years, and caring for his wife and four children is not allowing a lot of extra time. Besides, he's still waiting for his computer to arrive from the United States.
Sulaima had sent me an email a couple of weeks ago catching me up-to-date. In it she'd said she was going to look for part-time employment. But today she told me she'd had to sign a paper saying that she wouldn't work for three years. Apparently if you want to get an immediate work visa in Lebanon, it costs a lot of money. So they're holding off on that and trusting Rabih's business will meet their financial needs.
When I asked about their making new friends, she told me that recently she and Rabih had been out shopping and she'd seen an American Muslim woman to whom she'd felt drawn. It turned out this woman was the wife of an old friend of Rabih's! Alexandra has lived in Lebanon for sixteen years so has a good group of friends that have already made Sulaima feel welcome. Making new friends is proving harder for the children. Sana, who is 13, is badly missing her friends from Ann Arbor. We agree that her transition will take time. The children are doing well in school even though Rabih says Arabic and math are giving them some trouble. But these are bright kids and now that they're receiving tutoring, I'm sure they'll be able to catch up in no time.
I can't tell you how much it means to me to be able to talk with my sister Sulaima and my brother Rabih. I told him that as long as he was in jail and they were separated, a heaviness would come over me every time they'd come to mind, which was frequently. Now when I think of them, I smile. Rabih said that it was the love and sacrifices made by friends like me that got him through it all. I demurred, saying, "I didn't make any sacrifices." And Rabih said, "Sulaima is just reminding me of your first sacrifice, that bottle of water you gave the kids."
Imagine remembering such a thing! That was the first time I ever saw Sulaima and the children. It was Tuesday, December 19, 2001 and we were crowded into an immigration court waiting room because they wouldn't let anyone enter the courtroom while Rabih's bond hearing was in progress...which was what we were to discover was a post-September 11th fact of life for Arab Muslims "detained" by the INS and held indefinitely in US jails. Anyway, I'd brought an Odwalla grapefruit juice in my purse, figuring it might be a long day. Thinking back, I'm surprised the security guard let me bring it into the waiting room. We'd been waiting about an hour and a half when I scooted up and introduced myself to Sulaima, her children Sana, Sami and Rami (4 year-old Oussama was not with them), and her friend Huda. Realizing the kids were probably thirsty, I gave them the small bottle of grapefruit juice, which they shared. I said to Rabih, "I bet the kids didn't even like grapefruit juice!" I could hear the smile in his voice as he said, "But I do."
Funny how such a small act can be remembered as a sacrifice.

TUESDAY, NOVEMBER 4, 2003
When we Midwesterners have days like this in November, we cannot stay inside. 70 degrees F. and sunny with bright blue skies. More leaves still on the trees than I can ever remember at this time of year. It looks and feels like October. This will certainly help the winter seem shorter.
My first stop was to go next door to City Hall and vote. While there, I had a couple of good conversations with neighbors and city officials. One woman, Barb, is a former neighbor whom I'd seen on March 19, 2003, the day Bush & Co. started their pre-emptive war on Iraq. At that time I was standing by myself on the sidewalk in our communty shopping area holding a sign opposing the war. I remember being surprised by Barb's expression of opposition to the war. During the first Gulf War she and her husband had proudly hung an American flag from their front porch, tied a yellow ribbon around their tree, and attended our community's July 4th parade that celebrated the "American victory" with children (8 year-olds) riding in army tanks. I had seen her that day because a peace friend, Suzanne, and I were mounting a two-person anti-war demonstration at the rally after the parade. But this time--in 2003 --she was having none of it. She said that the President had not made a case for war against Iraq and she hated the idea of sending our young men and women into the line of fire unnecessarily. As Republicans who had voted for Bush, she said that the President's actions were deeply disturbing to her and her husband. So when I saw her at the polling booths today all I had to say was, "I expect you're not pleased with what's going on in Iraq." Her response was an immediate, "No I'm not!" She then told me of her friend's 20 year-old son who had joined the Marines after a year of college so he could have time to figure out what to do with his life. He was sent to Iraq and, although it was supposed to be a short tour of duty, he was kept there for a year. And then, instead of sending him back to the States, they assigned him to Japan. He had recently been home for a two-week leave, during which time his mother, Barb's friend, said he slept only two nights. He also had flashbacks. The parents drove him back to Camp LeJeune, NC when his leave was over, and insisted that he be evaluated by the doctors. They kept him hospitalized for over a week, did tests, and put him on anti-depressants and sleep medication. Do you think this young man will ever be the same again?
My other conversations were with our city manager who is soon to retire, and the man who will take his place. Rich has been our neighbor/advocate since we first met in 1976. At that time, he was desperate to find homes for Japanese visitors from our sister city, and Ed and I offered to host three young people for two weeks. It was an enriching experience for us, and one that endeared us to Rich, who was city clerk at the time. Since then he has handled any problems--mainly with noise--that we've had with our next door neighbors, the police station/garage. And now he's retiring. So during our conversation, I asked, "Is there anyone who can be our advocate after you retire?" "Shane", he answered promptly. Shane is going to be the new city manager. Happily, he came into the polling area while I was there, and we made a good connection.
But it wasn't just "advocacy" I wanted to talk with Rich about; it was our voting machines. We've continued to use machines that require the voters to fill in a circle beside the candidate's name with a black magic marker, a system that certainly leaves a good "paper trail." I asked Rich if our city was going to get into electronic, touch-screen voting machines. He replied emphatically, "No!" During our ensuing discussion, he expressed the same kind of concerns that I have--no paper trial and the ease of hackers to manipulate the results. I also talked with Shane about it and he had the same response. That's a relief!
If anyone does not know what I'm talking about, just check out Monday's article in the New York Times called "File Sharing Pits Copyright Against Free Speech." It's a fine thing to get out the vote in 2004 but we've got to be sure our votes are going to be properly registered and counted. I admit to having grave doubts about the advisibility of using electronic voting machines produced, programmed and serviced by a company (Diebold) whose chief executive (Walden W. O'Dell) is a major donor to the Republican Party and who wrote on an invitation to a fundraiser that he was "committed to helping Ohio deliver its electoral votes to the president next year." We would all do well to find out what kind of voting machines our city and/or county plans to use in 2004. This is a KEY issue!
But this day had more to it than politics and conversations. It had a walk/scoot with my sweetie, fresh blackberry Italian gelato, and beautiful visions of a colorful late fall. Among other things, I saw
Golden trees
A bush with red berries
Still-green trees
A row of scarlet shrubs
The shortcut I often take to the lake
A red bush against a golden tree
A tree reaching up to the sky


WEDNESDAY, NOVEMBER 5, 2003
On Saturday the Raging Grannies Without Borders will celebrate our first birthday. Actually our first meeting was on November 9, 2002, but Saturday is our regular monthly gathering/rehearsal, so we'll celebrate one day early. Yesterday I bought a special cheesecake and Michigan apple cider for the party, and today I created a Raging Grannies Without Borders birthday photo collage. On my way down to swimming tonight, I stopped by Kinko's and had 20 color copies made of the print-out of the collage. I want to give each of our Grannies a copy to take home.
It brought back such memories to go through all the digital photos that have been taken of the Grannies during our 38 "rages" this year. My, but we've been busy! The guts and faithfulness of these women takes my breath away. Not simply because of our ages--a couple of our most active Grannies are in their 80s--but because of our willingness to get out there in all kinds of weather and for all kinds of injustices. What did I ever do without these women in my life? And how could I have survived all that this year has brought if we Grannies had not been out there together singing and raging?
I'm a Raging Granny as much for myself as for anyone else. I do it because I can't NOT do it. Maybe that's why I don't get too terribly discouraged when the powers-that-be go on about their destructive business as if we don't exist. I don't rage on the streets for them; I rage for myself and for all my sisters and brothers who are coming together by the hundreds of millions around the world. I know that change never comes from the top down, but always from the bottom up. Beside my computer is a postcard that Jillian, one of my cross-country biking friends, sent me from the Women's Rights Museum in Seneca Falls, NY. On it is this quote from Margaret Mead: "Never doubt that a small group of thoughtful committed citizens can change the world. Indeed it's the only thing that ever has."

THURSDAY, NOVEMBER 6, 2003
I wish you could have been flies on the wall in art today! Susan had our two kindergarten classes drawing to jazz music, Wynton Marsalis, no less. We each had a large piece of white paper and she'd have us pick out one color of crayon. Then she'd turn on a minute or two of one track of the CD and have us draw what we heard. Then she'd stop the music and have us choose a different color crayon and do the same thing again, but this time to another track. The wonderful thing was that each piece of music had such a unique tempo, feeling and texture that we couldn't help but draw different shapes each time. I don't think anyone enjoyed it more than I. After maybe eight colors and tracks, Susan said to the kids, "I don't know about you but I feel like I've just GOT to dance! If you want to, why don't you get up and dance too?"
When was the last time you saw five-year-olds dancing? I'd be hard put to imagine anything more delightful to watch. When she played the last song on the CD--a jazz piece that sounds just like a train--she had the kids line up behind her and they danced their way around the room, tooting their train horns all the while. Every single solitary child was grinning from ear-to-ear, even the shyest and most serious.
Isn't Susan an inspired teacher? Don't you wish she had been YOUR teacher when you were in kindergarten? And the children's drawings were amazing! We're going to paint them next week. I can't wait.
Tonight I finished my journal entry for our O Beautiful Gaia CD project gathering last Saturday. I had a good number of photos I hadn't yet put up, but there're all up now. If you'd like to read/see it, just scroll down to the entry for Saturday, November 1, 2003, or go to my Great Lakes Basin Journal page and scroll down to the last entry.

SATURDAY, NOVEMBER 8, 2003
There are times when you're so tired you can barely stay upright, but so filled with delight that you don't want to go to bed. That describes me at this moment. The Raging Grannies Without Borders met here from 2-5:30 PM for a First Birthday party and our regular monthly meeting/rehearsal. We had an exceptionally full agenda of items to discuss, as well as songs to practice for upcoming gigs, in addition to our special birthday sharing and feasting. For me as coordinator, today's meeting was preceded by three full days of preparations, the last of which was not completed until the Grannies started coming through my front door at 2 PM. Thank goddess for Granny Kathy who tidied up my kitchen, set out the food, and laid out piles of songsheets/papers on the dining room table while I was still upstairs completing three new song books. I couldn't have managed without her help.
We were fourteen in all, going around the room clockwise with Granny Josie to my left, then Magi, Judy D, Emily, Barbara, Judy B, Charlotte, Helen, Gabriela, Clare, Kathy, Bev and Dolores. You can pick us out in these photos--#1, #2, #3, #4--I took while we were practicing one of our new songs about homelessness. These were the songs we sang last Sunday at a benefit for Solid Ground, Inc., an organization that is working on a full service shelter (three meals a day, beds and lots of social programs) for the homeless in Macomb County, just north of Wayne County in which Detroit is located. On Monday, November 17, we Grannies will be singing these songs again at the Homeless Awareness Community Week Summit at the Fort Street Presbyterian Church in downtown Detroit.
Well, my friends, I have just run out of steam. I'll finish this entry tomorrow, but now I must go to bed. Let me leave you with this birthday portrait of the Raging Grannies Without Borders of Detroit and Windsor, some of the most committed, outrageous, tenacious, creative activists in the world. How grateful I am to be one of their number.
As a postscript to today's entry, I want to bring forth my mother, who died one year ago today. She would have loved the Raging Grannies and they would have loved her. Much of who I am, I got from her. Thanks, Mom.

RAGING GRANNIES CELEBRATION/MEETING CONTINUED:
We had much to discuss at our meeting. The first order of business was the question: Were we Raging Grannies Without Borders going to join MECAWI (Michigan Emergency Committee Against the War on Iraq) at their protest of the State budget cuts this coming Tuesday evening? The protest was scheduled to coincide with Governor Granholm's address to a handpicked audience in the studios of WDIV-TV/Channel 4. It would be held from 7-8:30 PM in front of their studios in downtown Detroit. Although the protest was being portrayed as an attempt to encourage the governor to "stand up to President Bush" and insist on money for human needs at home not for wars and occupations abroad, many of our Grannies feared the media would spin their coverage of the protest as an attack on Granholm.
Governor Jennifer Granholm, a Democrat, was elected in 2002 and inherited a huge mess left behind by Republican Governor Engler, whose priorities had favored Big Business to the detriment of services for the people. And now that the federal government's budget had eviserated any funds to states for schools, health care and social services, Michigan--and all the states--were having to cut essential programs from their budgets. Was this Governor Granholm's fault? Could she "stand up" personally to the Bush administration? And if she did, would it make any difference?
After going around our circle--photos #1, #2, #3--and hearing each Granny speak her piece, it became clear that our gaggle was not comfortable joining this protest. And so we won't. As Granny Kathy said, "We don't want to be seen as joining every protest in town. If we are, no one will listen to what we have to say, and we'll lose our effectiveness."
As our meeting continued, we discussed a number of upcoming gigs. We're to sing at the Detroit Women's Forum on December 12, 2003. It will be held at a very upscale restaurant--the Whitney--in Detroit. The organizers have offered to give free lunches to six Grannies, so I was trying to find out how many of us were interested in attending. When the number rose to fourteen, Granny Kathy suggested that we share the cost of ALL the lunches rather than having a handful go free and the rest of us have to pay. This is how we Grannies do things: we try to promote justice even in small matters.
We also discussed the strike of 50 workers at the Borders book store in Ann Arbor, which started today. This is an important strike in that it will affect thousands of workers across the world. Borders--which also owns Amazon.com and Waldenbooks--has resisted their employees' attempts to organize for years. One year ago, the Ann Arbor Borders' workers formed a union and started trying to negotiate a fair contract with management. Borders management offered union recognition, arbitration for discharge without just cause, and existing wages, benefits, and working conditions. By refusing to make any improvements in wages, benefits, and working conditions Borders is denying the workers fair conditions of employment and trying to bust the union. They have beaten nine previous union drives around the country by such stonewalling. As a former bookseller myself, I know what they're up against. When I worked at a Barnes & Noble book store here in Detroit from 1995-97, I was paid $5 an hour, which was the minimum wage at the time. After a year, they raised me to $5.25. Although I usually worked 30 hours a week, I had no benefits. Borders is somewhat better, but not a lot. The Grannies agreed to sing on the picket line in solidarity with the strikers at the Ann Arbor Borders next Saturday at 1 PM. I plan to write new songs for the occasion.
By the way, this meeting/rehearsal/celebration wasn't all talk and singing; feasting was also an important part of it. Two Grannies had baked fresh apple muffins and zucchini bread, I'd provided cheesecake, hot teas and apple cider, and others had brought treats as well. Because we had so much to accomplish, we didn't take time out to eat, but Grannies went back and forth between the kitchen and the living room all afternoon.
After finishing our meeting/rehearsal, it was time to have our birthday celebration. I'd asked each Granny to bring a memory of her favorite gig to share as her "gift." Because we'd already done so talking and we Grannies have to sing or die, I invited the community to sing one of our songs after every three sharings. We started with "Doo Dah", the song with which we'd introduced ourselves at most of our early gigs. By the way, when I say "gigs", I'm talking about all the 38 anti-war protests, high school and university teach-ins, Detroit water shut-off protests, Blue Triangle Network protests and gatherings of solidarity with the Muslim/Arab/South Asian communities in front of the INS and in Dearborn, peace and community group meetings/benefits, Detroit's Noel Night and Dally In the Alley, the Immigrant Workers Freedom Riders rally in Dearborn, the big Washington, DC anti-war demos, our own anti-war toys demo at JC Penney's last Christmas, and more. Every place, in fact, where our gaggle had RAGED for peace and justice in our year together. (You can read about and see photos of all of our meetings and gigs on our Raging Grannies Without Borders Journal web page.) Even our beloved Granny Birdie, who'd recently moved to Sacramento, CA, was with us as Kathy read aloud her postcard from her new home.
What a gift it was to hear each of us tell of a different Granny-moment that had meant a lot to us! And to sing some of the songs we'd written specifically for those events. As co-founder and coordinator of many of our events, this was as sweet for me as sipping nectar from a flower.
After taking a birthday portrait of the Raging Grannies Without Borders, I gave each of them the photo collage I'd made as my gift to the gaggle. By the way, if you're a Granny who was unable to attend this meeting/celebration, I have your collage waiting here for you. I'll give it to you the next time we meet.
You know it's been a successful gathering when folks leave with smiles on their faces. How fortunate we are to be Raging Grannies Without Borders!

SUNDAY, NOVEMBER 9, 2003
I was surprised how out of it I still was after yesterday's exertions. I'd planned to finish yesterday's journal entry about our Raging Grannies celebration/meeting/rehearsal, write a group email to the Grannies letting them know what we'd decided at the meeting, reorganize the large pile of song sheets that had gotten out of order, and maybe even start writing a couple of new songs for us to sing next Saturday when we join the Borders' booksellers on the strike line in Ann Arbor. And what did I do? Not much of anything. I slept late, tidied my messy bedroom, checked my emails but didn't send any, talked with one Detroit and two San Francisco friends by phone, read a little, napped a little, and generally laid low. The most energetic thing I did was to receive a visit from some old friends, Dwight Davison and his daughter, Emmy.
I'd been asked to be Emmy's godmother when she was 7; she's now 18. I'd lost touch with the family since leaving their church in 1991. Last March I'd gotten a phone call out of the blue from Dwight who had seen me marching with the Raging Grannies on the streets of Detroit at the February 15th International Day of Protest against the build-up to Bush's war against Iraq. At that time he'd said he'd love to have me reconnect with Emmy, but we'd made no concrete plans so nothing had happened. But Dwight didn't give up on me, I'm happy to say, and this afternoon he and Emmy stopped by for a brief visit.
What a lovely young woman Emmy has become...lovely inside and out. She is currently a freshman at a local university and intends to become an RN (Registered Nurse). She says it is all she can see herself doing, that she's wanted to work in the medical profession since she was very young. I anticipate our getting to know one another better; we definitely hit it off. Thanks to Dwight for not giving up on reconnecting us.

MONDAY, NOVEMBER 10, 2003
Much of my day was spent on Raging Grannies business. Since I chose to give a pretty complete account of last Saturday's meeting/rehearsal/celebration in my journal entry--go to the Raging Grannies Journal and read the final entry, or simply scroll down to Saturday, November 8 in this journal--it took several hours to write. And then there was the group email telling our gaggle about everything that had happened and was decided at that meeting. Finally, I emailed the Ann Arbor Borders book store community solidarity contact person to let him know that we Raging Grannies plan to RAGE (sing satirical songs) on their picket line on Saturday, November 15, at 1 PM.
This Ann Arbor Borders workers strike is extremely important because Borders management has managed to bust nine former efforts throughout the country to unionize Borders' workers. If this strike is successful, it will impact tens of thousands of Borders and Waldenbooks workers not just in the US but around the world. Here is a list of ways the Borders Workers Union Organizing Committee asks each of us to support the strike:
1) boycott all Borders, Waldenbooks, and Amazon.com;
2) volunteer to picket with workers in front of the Ann Arbor store;
3) join Borders Readers United, our community support coalition (email markdilley@umich.edu for more info);
4) call Borders Headquarters (734-477-1100) to tell them you support us;
5) come to our Strike Fund Concert at the Ark in Ann Arbor on 11/10/03;
6) sign an online petition: http://BordersReadersUnited.2ya.com
7) forward this message to all your friends and colleagues!
As a former Barnes & Noble bookseller who in 1995-6 was paid $5 an hour, and $5.25 an hour in 1996-7, I fully support these workers' efforts to gain some control over their working conditions, wages, benefits and job protection. I know from the inside how hard these folks work, and how it feels like to be totally under the power of corporate decision-makers you never see or meet. If anything is un-American, this is.
Besides Raging Grannies work, I swam. Sometimes a half mile feels long; other times not. Tonight those 36 lengths flew (floated) by. And then I had the joy of scooting home under a full moon that drew a rainbow-colored halo around itself as the clouds rolled in. It was a crisp but not cold night, one where I sang a selection of moon songs all the way home (Blue Moon, Shine On Harvest Moon and Moon River for starters). With the trees now bare, the sky is even more spectacular. That's a new awareness I'm coming to this November. Leaves--much as I love them--cover the sky. Without them, both the sun and the moon shine brighter than ever.
Tonight as I slowly made my way up the stairs, one by one, I was immensely grateful that--all going well--it will be my LAST such climb! Tomorrow the stair lift is scheduled to be installed. May it be so.

TUESDAY, NOVEMBER 11, 2003
After a restless night, I realized I needed to take time this morning and sit with my Self. That Self was suffering from delusions of lack of grandeur. I'd allowed my Self to be defined by the narrow interpretation of another. When I sat quietly this morning, I realized my issues were not with her, but with my Self. The mirror she was holding up was not only too small, but distorted. My reflection as seen in her mirror was not whole or even accurate. And it was up to me to walk away from another's mirror and start holding up my own. As a tool I used Susan Cahill's Introduction to Writing Women's Lives: "An Anthology of Autobiographical Narratives by Twentieth Century American Women Writers" (HarperPerennial, 1994). As I read, I saw my Self reflected in a mirror large enough to encompass the world.
I resonated especially with these words:
The lives reinvented in these autobiographies and memoirs exhibit few of the fatal splits between private and public identities, between life and literature that wilt and whither many stories of emerging selfhood. The vitality of these life histories comes from their power and variety on two levels: that of primary lived experience--events like birth, childhood, poverty, desire, work and love, sickness and death--and that of narrative made about such experience. This connectedness of self and story, of contemplation and action, exposes as a worn-out fiction the perception of women's experience as essentially private, divorced from the making of history and happiness...
Another theme running through this collection--a variation, perhaps, on the theme of connectedness--is that of commitment to community. The self and others are experienced as part of a single web of life: otherness is constitutive of selfhood as such. The consequence of this sense of human solidarity in many of the life histories that follow is the writers' acceptance of political responsibility and the priority of social justice over personal aggrandizement. In a century [the twentieth] brutalized by totalitarian aggression, these women share visions and strategies of creating a wider, peaceful democracy. As they tell stories of their various responses to the chaotic modern world, they bring into focus the polarities of our century--its violent tyrannies and its popular freedom movements. (xi-xii, Introduction, Writing Women's Lives)
I felt Susan Cahill was speaking directly to--and of--me and the life I'm living and narrating in this online journal. I felt seen and heard and valued. As I say, her mirror was large enough for me to reclaim my deepest sense of Self. And then I took the time to do something I've probably only done once before in the three-and-a-half years that I've been keeping this online journal--I read one month's archive from start to finish, and even looked at all the photos (except those I still need to fix after last Aprils web site reorganization). And I was happy to see that it kept my interest. I found myself wanting to know what was coming next. Of course, the fact that it was written while I was in San Francisco might have helped, but nevertheless, the woman writing this journal was a woman I'd want to know better. That felt good. Wasn't it Nelson Mandela who said in his inaugural speech in 1994:
Our deepest fear is not that
we are inadequate.
Our deepest fear is that we are powerful
beyond measure.
It is our light, not our darkness,
that frightens us.
We ask ourselves, who am I to be brilliant,
gorgeous, talented and fabulous?
Actually, who are you not to be?
You are a child of God. Your playing small
doesn't serve the world.
There's nothing enlightened about
shrinking so that other people
won't feel insecure around you.
We were born to make manifest the glory
of God that is within us.
It's not just in some of us, it's in everyone.
And as we let our own light shine,
we unconsciously give other people
permission to do the same.
As we are liberated from our own fears,
our presence automatically liberates
others.

LATER:
Up and down, down and up, up and down, down and up...
For the first time in years, I was able to go up and down our stairs this afternoon and evening without weighing the cost in energy and strength required. There was absolutely NO energy and strength needed! On this red letter day, my stair lift was installed, and installed beautifully by two very nice fellows. Guy and Tom worked for about three hours installing first the rail (which is bolted to the stair treads), then the battery (that runs the machine--it continuously recharges), and finally the chair itself (which can either fold or remain open). When it was ready for me to use, we were all feeling pretty good about it...especially me.
And then I took my first ride.
Well, if you can see my face in the picture, I think you'll realize how I felt about that! Happily, Eddie arrived home just in time to see--and to photograph--my maiden voyage. From then on, I was up and down more times than I can count. What a lfe change! Unless you've experienced a physical limitation of some sort, it would be hard to imagine the thought that someone like me has to give to the prospect of going downstairs. Because if I went down, I'd have to come back up. That was what gave me pause.
Since my bedroom and computer room are upstairs, I could literally stay upstairs all day long. We even bought a dorm-type refrigerator and put it up here so I wouldn't have to go downstairs to eat lunch. To be honest, I tried to work it so that I'd only have to climb those stairs once a day. Can you imagine how that cramps your style?
But not anymore. No sir! Up and down, down and up, up and down.. Free as a bird.
And it doesn't even look too gorky. Actually, I think it's kind of pretty. Pretty is as pretty does.

WEDNESDAY, NOVEMBER 12, 2003
There are days that you just know you'll look back and be glad you used as you did. I already know I'm going to feel that way about today.
I hadn't been out scooting since last Wednesday, and like an unexercised horse, I could practically hear Ona my scooter neighing and shaking her head in anticipation as I descended the stairs in my new lift. She knew we were going out! So I got on my steed and set off to do errands. I didn't really care about the errands--going to the bank and the hardware store--it was the ride I wanted.
The morning fog was lifting as I left the house. I'd heard it was going up to 63 degrees F. today, so only wore my longhair purple pullover and a cotton jacket. With a scarf thrown around my neck, I was perfectly dressed for the weather.
My, but things had changed in a week! Yes, there were still leaves on some of the trees, but most were bare. The flowers in my neighbor Helen's flower box were still blooming, but the white roses over by the private school on the lake were not. However, the warmth of recent days had fooled one rose that was in bud as if it were September. The children, whose winter coats were thrown over the playground fence, probably thought these warm days would last forever too. I almost believed it myself.
You know, some trees look more beautiful in their winter bareness than their summer finery. I think the birch is one. And my artist's eye certainly appreciated the silhouette of these three fruit trees against the slate blue of the lake. But when I reached the school grounds overlooking the lake, I must say I missed its former lush canopy of leaves. The garden where I'd seen the monarch butterfly among the marigolds a month ago was now bedded down for the winter, and the piles of leaves ready for tomorrow's pick-up showed no color but brown. Autumn was obviously on its way out. By the way, do you see anything but leaf-blowers where you live? The fine art of raking leaves seems to be going the way of push mowers.
When I left the restaurant after enjoying a bowl of tomato mushroom barley soup and a sandwich, the warm sunny day had fled. The sky was heavy with what looked like rain-bearing clouds, and the temperature had dropped at least 8-10 degrees. I headed for home as fast as my steed would go (3-4 MPH). We made it home safe and dry.
And now it is 8 PM and the winds are gusting up to 35 MPH, bringing rain that they predict will turn into snow overnight.
Now you see why I said I was glad I'd used this day as I did.

THURSDAY, NOVEMBER 13, 2003
For some reason I felt very weary today. Could be I'm coming down with something, or it could be my activities of late are catching up with me, or maybe I'm feeling the effects of a fall I took last night in which I banged up my breastbone. Whatever it is, early-to-bed should do the trick.
By the way, there was no snow in the night, simply the highest winds I remember in a long time. It sounded like we were in Auntie Em's house in the "Wizard of Oz." I almost expected to see a cow fly by my bedroom window! It's still windy--and cold--but not gusting as high as last night. BRRRR. We just had to turn up our heat.
And now to bed.
I know I said I was going to bed, but because of my stair lift I was able to pop downstairs to say goodnight to Eddie. And when I got there, we sat together and had the most wonderful conversation for at least twenty minutes. Before going off to bed, he played "A Pretty Girl Is Like a Melody" on the piano and I sang along.
You know, we haven't been able to do anything like this in a long, long time. That stair lift is not only about freedom, it's about togetherness. Sweet.

FRIDAY, NOVEMBER 14, 2003
I spent the entire day preparing for the Raging Grannies to RAGE (sing) with the striking Borders Book Store workers in Ann Arbor. I talked to the strike headquarters a couple of times and found out they are VERY excited about the Raging Grannies coming to join them on the picket line, so excited that they've contacted the press, TV stations and NPR. They've invited the Radical Cheerleaders, and it even looks like my favorite Democratic Presidential hopeful, Dennis Kucinich, might join us. Almost like, "If you build it, they will come."
All this excitement got my creative juices flowing and I wrote two new songs and adapted two others especially for the event. Including a union/labor adaptation of "Doo Dah" written by Granny Vicki of the Rochester, NY Raging Grannies, and the old union classic, "Solidarity Forever", we now have six songs in all. I've created a double-sided song sheet, and Granny Kathy is going to make 100 copies to bring tomorrow. We want this to be more of a sing-along than a performance. It should be great!
By the way, if you want to read about the issues involved and the importance of this strike, I advise your going to the Borders Readers United web site at http://bordersreadersunited.blogspot.com That's where I did the research for my songs.
So, bright and early tomorrow (Saturday) I'll be on the road to Ann Arbor. I plan to check in first at the Michigan League where I'll be spending the night, and then scoot over to the picket line in front of Borders on Liberty near State Street (across the street from the Michigan Theatre). Grannies Kathy, Charlotte, Gabriela and maybe Emily will meet me there at 1 PM. We'll find a quiet corner nearby to practice our new songs, and then we'll start RAGING about 1:30 PM.
Come join us if you're anywhere in the neighborhood! The Ann Arbor Committee for Peace has sent out a call for their members to show up to sing with the Grannies, so I'm hoping there will be lots of folks on the picket line when we get there. These courageous workers deserve all the support we can give them.
Tomorrow night Miki, Akira and I will be getting together for dinner and an informal celebration of Akira's 50th birthday (today). Then we're going to the Kerrytown Concert House for what promises to be an excellent jazz concert featuring award-winning Swiss-born composer-pianist Sylvie Courvoisier, "a virtuoso known for her edgy, imaginative experimental compositions and improvisations", and New York violinist Mark Feldman, who's played with everyone from jazz groups to evangelist Jimmy Swaggart and alternative pop-rock band They Might Be Giants. The Kerrytown Concert House is the intimate venue where I saw and met Wynton Marsalis on my 61st birthday last June. It's a wonderful space for music.
I won't be back online until Sunday night. Have a good weekend and please don't shop at Borders!

SUNDAY, NOVEMBER 16, 2003
It's 4:30 PM and we've just lost our power. I have no idea why since it's only drizzling outside. But since I'm now operating on my Mac iBook battery, I think I'd best put up today's journal in a hurry. I was working on my photos from yesterday's Raging Grannies solidarity RAGE with the striking workers at Ann Arbor's Borders book Store #1 when we lost our power, so that will have to wait.
It was a cold, damp, glorious RAGE, one that obviously meant a lot to the striking workers and their supporters. Not only did the Raging Grannies lead the picketers in song, but the Radical Cheerleaders led cheers as well. It was the first time we Raging Grannies Without Borders had met the Radical Cheerleaders, although we'd certainly heard of them. And what wonderful young activists they are! Here is a group photo of intergenerational activists!
Grannies Kathy, Charlotte and Gabriela joined me on the picket line on this cold, rainy day. Actually the rain was only a drizzle until after we'd been there an hour or so. It was the kind of day that an umbrella was nice, but you didn't need serious protection.
I'm going to hold off on giving more descriptions/photos until my power returns. This may be it for the day, but if I get lucky, there might be more later.
As I said before, PLEASE don't shop Borders!!!

LATER
It didn't take me long to discover that the lights were still on downstairs, so Ed came home and pushed the circuit breater to restore power to the upstairs. Don't know exactly what that was about, but I'm hoping it was a fluke. Actually, the temporary loss of power slowed me down long enough to realize I was pretty tired after yesterday's wall-to-wall activities, so I sat and read for awhile instead of going right back to the computer.
I spent last night in Ann Arbor and didn't return home until 1 PM today. Yesterday, we Grannies sang and marched on the picket line from 1-4 PM, with a little time off in the middle to warm up and get some hot soup at a local cafe. At 4 PM, I scooted back to the Michigan League--I'd checked in before meeting the Grannies at Borders at 1 PM--and only had a half hour before it was time to meet my friends, Miki and Akira, for a sushi dinner followed by a jazz concert at the Kerrytown Concert House.
It was so good to spend time with them again. And the concert was even more incredible than I'd expected...and I'd expected a lot. This duo--Sylvie Courvoisier on piano and Mark Feldman on violin--gave a sophisticated jazz audience the kind of night we'll be talking about for years to come. "Jazz On the Edge'', for sure, but even Miki, who is not usually fond of experimental jazz, found their compositions harmonious and musically exciting. Then, as we passed Borders on the way back home after the concert, I spontaneously decided to stay and picket some more with the hardy strikers who were still at it. We sang and chanted until the store closed soon after 11 PM.
That was when I learned a bit about what it means to keep a picket line going. You're tired, it's late and you find yourself getting more and more irritated to see folks--folks who should know better--cross the picket line. Now, high school and even university students I could understand--what do they know of strikes?--but not gray-haired men and women who live in this union-centered part of the country. I could find no excuses for them. But we did have some young people stop their Saturday night activities to ask questions and let our leafletter educate them about why the Borders workers are on strike. Some of the kids even marched, drummed and chanted with us for awhile. That made us all step more sprightly.
As I was leaving town this morning, I drove by to take a couple of pictures and to honk in support. It was drizzling--as it had most of yesterday too--and there they were, still circling in front of Borders, carrying their signs and chanting.
There was one moment that, to me, summed up the heartfelt meaning of this strike. Hal--an 18-year employee of Borders; the one who has tried to negotiate a fair contract with Borders' management for a year--stood and sang for awhile with us Grannies after we'd returned from our lunch break. It was raining pretty steadily by then so we were under the roof overhang, trying to stay dry as we sang. I asked Hal what song he wanted to sing and he said, "Anything but the 'Saints.' That always makes me cry." Well, as it happened, we ended up going through all of the songs on the song sheet, and that included the 'Saints' song. I noticed Hal removed his glasses and wiped his eyes when we sang
When workers rise and organize
When workers rise and organize,
How I want to be in the number,
When workers rise and organize.

My Raging Grannies Solidarity Strike photo album is now up and running. May our small efforts help to make their strike successful.

MONDAY, NOVEMBER 17, 2003
I'm not even going to try to put this day together in any discernible order. What I feel is tired. Tired even though I slept four hours this afternoon/evening. Didn't even go swimming. How could I when I was asleep in bed from 5:30-9:30 PM? My mind and will wanted desperately to swim but my body had other ideas. One idea, actually. To get some much needed sleep.
My, but I've been on a fast track of late! I know I overdid on Saturday, but in all the excitement, I just couldn't help myself. OK, that's not totally true. I was doing exactly what I wanted to do. Actually, Saturday was a day I will remember as having been an almost perfect day; all that was missing was spending time with my sweetie. But other than that, to have a day filled with Raging Grannies activism--and activism that meant so much to the folks for whom we were advocating--dinner with friends, and a magnificent live jazz concert, all in a city I love. I mean, what more could I ask? Well, maybe a little rest in the midst of it all. That might have been nice.
So today, two days after that BIG DAY on Saturday, I awoke early so I could go to yet another Raging Grannies gig. This one was in downtown Detroit at the old, historic Fort Street Presbyterian Church. It was the kick-off for Homeless Awareness Week here in Detroit. Billed as a Community Summit, it brought together community organizers, social workers, social agency administrators, politicians, ministers, volunteers, bureaucrats--just about everyone who has worked on Detroit's serious homeless situation for years, many of them for decades. And it wasn't just those who work with and advocate for the homeless; the church was filled with folks who know this problem from the inside--the homeless themselves. On the panel were: Mr. Donald Whitehead, the young, formerly-homeless Director of the National Coalition for the Homeless in Washington, DC; our own beloved Dr. Samuel Trent, who has been Director of the City of Detroit's Bureau of Substance Abuse for years (when he stood up to speak many men in the audience called out, "Thank you, Dr. Trent!"); the Rev. Faith Fowler, the powerful, truth-telling Executive Director of the Cass Community Social Services; Mr. Haywood of the Mayor of Detroit's Homeless Task Force; Mr. Higgins, a worker at COTS (Coalition on Temporary Shelter) who sang his message as well as spoke it; and Mr. Samuel Chambers, President of the Detroit Rescue Mission Ministries and a well-respected community organizer who has recently returned home to Detroit after having worked on homeless issues with the Clinton Administration in Washington, DC. The panel was moderated by Mr. Tyrone Chatman, the dynamic Director of the Veterans Center in Detroit. GranMotoko, a very active member of Fort Street Presbyterian Church since 1969, had arranged for the Raging Grannies to sing our three songs about homelessness. We led off the program.
It was wonderful to look around as we sang and see heads nodding, smiles, and hear "You tell it, sisters!" and "That's right!" from the audience. It was especially heartwarming to see and hear such responses from the homeless folks about whom and in whose voices we were singing. My favorite kind of RAGING--when we sing for and to those who have no voice and deserve to be heard. Just what being a Raging Granny is all about. It was a true privilege.
And then it was a real education to listen and learn more about this tragically unnecessary problem from people who know what they're talking about, not just as organizers and administrators, but often as formerly homeless folks themselves. When Mr. Higgins ended his talk by going over to the piano and singing his own composition based on the AA Serenity Prayer, I thought to myself, "Only in Detroit!"
The only thing that marred my enjoyment of the day was when one of our Grannies got up and spoke during the question and answer period. The problem wasn't that she spoke; it was that she prefaced all her remarks by saying, "As a Raging Granny, I say..." None of us Grannies in attendance appreciated having her speak for us. And I, as co-founder of our gaggle and an individual deeply committed to keeping the Raging Grannies a respected presence in our community, was especially bothered by this inaccurate portrayal of what we Grannies believe and stand for. Fortunately I had the support of the other Grannies to go up to the individual panel members after the program and tell them that this Granny was speaking as an individual, not speaking for the Raging Grannies. By the way, her remarks had come across as quite antagonistic. As I said to my Granny friend on our drive home, I don't mind Grannies being confrontational in our songs, but to be antagonistic in our speech--while performing as Grannies--is not acceptable. Especially in a setting where we are guests.
After the program had ended and I'd spoken with the panelists, we went to find our Granny who had spoken out. She'd left the room soon after she'd spoken and hadn't even allowed the panelists to respond to her remarks. When we met up with her, I shared my discomfort with her having spoken "As a Raging Granny", and asked that in the future she please speak only as an individual. The other Grannies also shared their feelings with her. Unfortunately the Granny in question has a hot temper and responded poorly to our comments. It was not pleasant and became quite public as her voice got louder and louder, but at least we addressed what needed to be addressed. We will discuss this issue at our next gaggle meeting and see what the others think, but for now, we'll just let it be.
To be honest, I'm glad we handled right then and there, even if it was more public than we would have liked. I'm learning that it doesn't pay to let things slide. Even if it's uncomfortable, it's better to deal with problems when they occur. Putting it off simply adds unnecessary complexities to the issue. Besides, in this case, all the Grannies involved needed to have their say, not just me.
Now you probably understand why I needed a four-hour nap.

TUESDAY, NOVEMBER 18, 2003
I'm quickly running out of steam. After going to bed at 3:30 AM--remember I'd napped from 5:30 to 9:30 PM--I woke up at 7:30 AM this morning. It's now 10:30 PM and my lack of sleep is beginning to catch up with me. As soon as I finish this juournal entry, I'm off to bed.
I had a lovely do-nothing, stay-at-home day. I handled a few tasks that needed attention, like composing a long reply to an email from the Granny we'd had difficulties with yesterday, and creating a CD Sales Form for our O Beautiful Gaia CD Launches in Detroit and Windsor this weekend. Other than that, I sat in Ed's great-grandmother's rocking chair and read. I'm in the middle of an excellent novel called "Daughter's Keeper" by Ayelet Waldman. I was drawn to it at the library because, on the cover, I saw blurbs by Amy Tan and Dorothy Allison, two novelists I respect highly. They were right; it is a well-written, well-conceived story that puts a human face on the current US War on Drugs and what it means to minor drug offenders. Chilling, actually. I also sent out another in my series of group political emails, this one called "US in Iraq copies Sharon in Palestine." No fiction here, simply facts that kick the breath out of you in their calculated horror. What monsters are we becoming?

WEDNESDAY, NOVEMBER 19, 2003
There's nothing like computer problems to stress a person out. Almost my entire day was spent trying to deal with my latest computer "crisis."
Since last night I've been unable to access Outlook Express, my email program. I keep getting a message that says, "OE Rules file appears corrupt. The Rules cannot be used." After calls to Earthlink tech, Apple tech, Microsoft tech and my personal computer wiz tech, nephew John, I'm no further along than I was when I started. The most discouraging response was from the Microsoft tech center--the maker of Outlook Express--which informed me the OE version I use is obsolete, and since they no longer have any versions of Outlook Express for Macs, they've stopped offering tech support to Mac users. That was a blow.
All I need to know is where the OE Rules file hides on my computer. If I knew that, I could trash it and a new uncorrupted version would automatically replace it. When I have some time, I guess I'll try to take my question to an online Mac discussion board, but for now I'm up to my eyeballs in activities.
The good news is that Earthlink, my ISP, has a web site where I can pick up my email, but it only shows new emails as they come in. For now, I cannot access any of my old emails--many of which I had not yet responded to--nor can I access my email address book. For a communicator like me, this is like cutting off my right arm. So, if you are someone with whom I exchange emails, dear reader, would you please send me an email? It doesn't have to say anything; I just need your address. Thanks.
After such a frustrating day, I was fortunate to have the women's book group meet here tonight to discuss Vandana Shiva's book, "Water Wars." There were eight of us in attendance and we never stopped talking for two and a half solid hours. As you know, I ADORE the discussions that this group generates! They are always based on a political, feminist, environmental model, one that is committed to cultural and social transformation. Our discussions empower, challenge, stretch and enliven, often in unexpected ways.
Tonight our topics ranged like free-range chickens. The war in Iraq. Bush and his destructive policies and actions. The men behind Bush/Cheney/Rumsfeld, the ones who pull the strings. Bush's trip to the UK and the protestors' responses. Protests at the FTAA meetings in Miami. The difference between protestors in the US and the UK. Water filtration systems available to the people of the Dominican Republic. Maud Barlow and Vandana Shiva. The history of water wars around the planet, especially in Israel. Globalization and privatization of services and resources. Dams as tools of destruction. Conrad Black and his come-uppance. The Windsor Star and its right-wing editorial policies. The Borders Book Store strike. Attempts to unionize stores like Walmart in Windsor. Those were just some of the things we talked about. One certainly needs a nimble mind and a willingness to stretch to be part of this group. I love it!
Tomorrow I had planned to go to school in the morning and then pick up Carolyn McDade at the airport at 12:45 PM. We had made plans for her to come to my house for lunch and a short visit until 4 PM when Joan would pick her up and take her out to Penny's. But when I started to think about tonight's book group meeting that usually lasts until 10:30 PM, then writing my journal and going to bed probably around midnight, getting up at 7:30 AM to go to school, and at noon driving to the airport to pick up Carolyn, I realized I'd bitten off more than I could chew. Something had to go, and I was afraid it had to be school. If I can sleep in tomorrow and have a leisurely morning, I think I'll be much better off. Especially when I look at a weekend packed full of events relating to our CD Launches in Detroit and Windsor. So I called Susan, the art teacher, and begged off. She understood and actually commended me on "listening to my body." Am I finally learning to do so? That would be nice.

THURSDAY, NOVEMBER 20, 2003
Carolyn and I had such a good visit today. There were no problems picking her up at the airport and we got home a half hour earlier than I'd expected. Do you know the first thing she wanted to do when she walked in the door? Ride my stair lift upstairs! She was so happy that I now have the stair lift, but was actually more enthralled with the space itself than with how I get up here.
When Carolyn had visited in March I'd shown her the upstairs and had been touched by her response to it. But her response today was even more gratifying. She walked into every room--even the bathroom--with such a reverent attitude that it felt like she was making a pilgrimage to a sacred site. I understood...especially about the bathroom. Strangely enough, that's my favorite room in the whole house. Since the 1970s, an altar has evolved there--without planning on my part--a place filled with objects that mean a lot to me. There's a piece of driftwood I picked up in the desert during a 1990 retreat in New Mexico, pussywillow branches from the shores of Lake Michigan, a plaster fresco of women's figures that I sculpted in art school in 1978, the now-broken vase given me as a going-away gift by Patricia and her daughter Maricela who lived in a dirt-floored shack at the top of the mountain in Oaxaca, stones painted with glitter by our neighbor Natalie when she was five (she's now 16), a clay goddess figure I made at a 1994 retreat with Z Budapest, a dream catcher with an "S" in the middle of it that a homeless woman named Sharon gave to me one day on the streets of San Francisco, and much, much more. All of it is covered with sparkling white christmas lights that act as my nightlight. It makes it feel like magic to go to the bathroom in the middle of the night, especially on full moon nights when its light pours through the window.
Anyway, Carolyn said that she does consider this upstairs area to be "sacred space", and a space that perfectly reflects who I am. Her saying that means a lot to me. The truth is that I so value this upstairs area that I wouldn't consider moving downstairs to the first floor bedroom and bathroom, even when it became a real struggle for me to climb the stairs. This upstairs space is where I feel more at home than anyplace in the world. And that kind of "at-homeness" is not to be taken lightly. I've been depositing my energy in the upstairs of our house since 1976 when I first started using the front room--where I now read and work at the computer--as my art studio. When you've worked, meditated, played, wept, thought, danced, journaled, created art and ritual, hosted circles of like-minded people, and sometimes slept in a room for 27 years, it's no wonder that it reflects who you are. It has helped CREATE who you are!
After a visit to my upper flat, we came back downstairs and sat down to a leisurely lunch. Carolyn McDade and I never have to worry about finding things to talk about; our only concern is finding enough time to cover all the topics that race through our heads and touch our hearts. I feel a deep kinship with her and I believe she feels the same towards me. Maybe this kinship comes from our both being Geminis, born three days (and seven years) apart, or maybe it's because we both create with words and music, or because we've been activists committed to peace and justice for years, or perhaps it comes from our passionate engagement in life. Whatever it is that connects us, I deeply value our friendship. And since she lives on Cape Cod and only comes to the Detroit/Windsor area maybe twice a year, our time together is precious.
I knew she'd want to take a walk down to the lake and fortunately we had time to do that as well. The day was bright and blue-skied, one of those days in mid-November when I find myself not minding the approach of winter, when I actually delight in the subtle shades of brown, rust and gold that have replaced the brilliant colors of October. However, there were a few colorful reminders left, like this red leaved tree in my neighbor's yard, and, closer to the park, a red berry-laden tree that must be a favorite of the birds. When we got down to the park, I asked a man who was walking his dog to take a picture of my friend and me.
Even though Carolyn and I only had three and a half hours together, it was rich enough to last. Besides we'll be with all the wonderful Great Lakes Basin women at our CD Launches on Friday and Sunday, and at a party for our community on Saturday. What a sweet prospect.

FRIDAY, NOVEMBER 21, 2003
I'm having a hard time tending to my knitting, as my southern Mommy used to say. As I write, I'm listening to our "O Beautitufl Gaia" CD and it is so exquisite I'm having trouble thinking of such mundane things as words. Not to mention the fact that it's 1:30 AM and I'm getting very sleepy. I'll write a little and put up a few pictures, but I'm not going to begin to do tonight's CD Launch justice. Since this is going to be such a HUGE weekend, I'm not going to try to keep a good journal; I'll save that for next week when things have settled down.
Our American CD Launch here in Detroit was magnificent! If you look at the smiles on the faces of our Great Lakes Basin sisters, I think you'll see what I mean--photos #1, #2, #3. We not only sang, but drummed and danced as well. Our program was constructed to make tonight a communal experience rather than a performance...and it worked! Just look at the "audience" after we'd all sung the Assent/Dissent Movement songs together. Of course, having Jean and Lori join us--as they had on the CD--meant no one was going to be left out. Lori always brings drums, rattles, sticks, pails and whatever she needs to get folks up on their feet and moving. Actually it took some doing to get them settled down enough so we could close with "So Great A Love", but when they did it turned into a moment of deep communal connection. And that is the gift Carolyn McDade brings to any gathering. As voices lift, hearts open and barriers break down.
And now, dear friends, I have got to go to bed.

SATURDAY, NOVEMBER 22, 2003
Oh, this O Beautiful Gaia CD Project is about SO MUCH more than a CD. Yes, the CD is probably the most beautiful I have ever heard, and yes, it will transform everyone who hears it. That is so important, especially in today's world. But for each of us personally, the CD itself can never express what these 14 months together has meant. Our individual answers tonight to Carolyn's question, "What of essence has touched you about this project?," made that fact perfectly clear. Being part of the Great Lakes Basin community has changed each of us in deep and lasting ways. For some it was the singing, for others their growing commitment to the earth. Still others were most deeply touched by the endangered species to and for whom we sing, and not a few mentioned the wonders of being part of such a loving community of women. What was obvious was that we're not done yet; we will "continue on", as Carolyn's chant says.
Today we met at Helen's house for our first-ever Great Lakes Basin community party. It was scheduled to begin at 4 PM and was to go until 8 PM. The reality was quite different. Almost all of us stayed until close to 10 PM. During those six hours we ate the delicious food we'd brought. We talked a lot about the CD and about last night's CD Launch on the Michigan side of the river. We discussed our BIG day tomorrow which will start with our conducting the Sunday service at the First Unitarian Universalist church in downtown Detroit that let us rehearse there every other month throughout the year. Then we'll be off to Windsor and the Great Lakes Basin Canadian CD Launch at Mackenzie Hall near the University of Windsor. By the way, you're welcome to join us there between 3-5 PM. And of course we sang. Have we EVER gotten together and not sung? I don't think so. We didn't just sing, we bonded in a stronger way than ever. And we gave our visionary sister Carolyn a gift--a beautiful framed poster that the Georgetown, Ontario women had made of our quilt.
And now, my friends, I have got to take myself to bed. As I said, tomorrow is a VERY big day and I'm going to need a good eight hours. If I hurry I just might get it!

SUNDAY, NOVEMBER 23, 2003
All I could think as I was driving home from our CD Launch in Windsor, Ontario this evening is that I must be the most fortunate person alive. What do people do who don't have a community of hope in days such as these? For that is exactly what this O Beautiful Gaia Great Lakes Basin singing community is...a community of hope. Hope that dreaming, creating and working together we can make a difference, we can help bring life and healing where others have brought destruction and despair to our fragile planet and all who share it.
What a weekend this has been!!! Friday night's American CD Launch in Detroit; Saturday's potluck gathering at Helen's; this morning's church service at the First Unitarian Universalist Church in Detroit; this afternoon's Canadian CD Launch in Windsor. Could life be any richer?
The truth is I am utterly exhausted. Not many of us slept well on Friday or Saturday nights--too much energy and excitement swirling in our heads and hearts. And now it is 9:30 PM and I'm ready to hang it up. But first, I want to give you a few images that show the wonder of today...
1. Our singing at the First UU Church in Detroit this morning.
2. A close-up of some of our women singing at church.
3. A lovely mother and baby--Summarah and Njarah--at the First UU Church.
4. Examples of creativity that surround us at our Canadian CD Launch in Windsor: our altar created by Pam; a banner by Elaine's Windsor high school art students; Elaine's charcoal drawing "Emergence" (the title of CD #1 in our O Beautiful Gaia double CD set); our community-created banners inspired by Penny Hackett-Evans, American Great Lakes Basin coordinator; our community quilt.
5. My faithful Canadian CD Sales committee (minus Lenore).
6. Carolyn at the piano and our community singing at a brief practice.
7. Folks drumming and dancing after our practice and before the program begins.
8. Our group singing during the CD Launch program.
9. Moving after we sang our Assent/Dissent movement songs.
10. Finishing with a spiral dance led by Shaun Nethercott of Detroit's Matrix Theatre.
I guess I got more into this than I expected! It's now almost 11 PM and, yes, I AM going to bed right now.

MONDAY, NOVEMBER 24, 2003
Hard to believe that tomorrow I will be archiving this month's journal entries. Where did the time go? I guess I have been VERY busy this month...and that's no exaggeration. But not today. Today I sat in my rocking chair with a blanket over my lap and listened again and again to our O Beautiful Gaia CD. I don't think I will ever tire of it. And the fact that there are two CDs makes it even better. I just keep going from one to the other. It is truly glorious music. By the way, if you want to order a double CD yourself--$25 US or Canadian, plus shipping--just go to the O Beautiful Gaia web site and download an order form.
So I did not much of anything today except to sit and savor the wonder of this O Beautiful Gaia CD project. Even as I swam my half a mile tonight, I thought of the weekend and let images from those four magical days and nights float before my eyes. In today's fast-moving culture I think we often miss half of what an experience wants to give us by going on too quickly to the next thing. There's a lot to be said for milking each moment for all it's worth.
I didn't pick up a book and read, nor did I read anything online except for a few emails. I didn't want anything to distract me from my thoughts and feelings. I talked with two Gaia sisters on the phone and one was doing as I was doing. She said she was experiencing a powerful mixture of sadness and relief. Tears were her companion as she sat, as she took a walk in a nature preserve near her house, and as she journalled and expressed her feelings in art. We agreed that for those of us who gave our all to the project, that is how much we received.
I'm finding it hard to write about this without using every cliche in the book. Maybe that's why cliches are created--to give expression to the inexpressible. Well, I'm going to give up trying, for now anyway, and simply continue listening to the music...
© 2003 Patricia Lay-Dorsey. Please use with attribution.
---
Windchime Walker's current journal

Journal 46 archive (11/25-12/24/03)
Windchime Walker's home page